Aug 1, 2017 • Contributor: Jessica Roe from Everyday Party Magazine
Hello everyone! I'm Jess from Everyday Party Magazine, if you follow my blog, you may have seen my recent mermaid party. My sweet little niece is obsessed with all things mermaid, and I wanted to spend some special quality time with her, so I turned our party space into a mermaid grotto just for her!
I fell in love with the layered mermaid tail in Cricut Design Space in May when I hosted our pirate party. I knew when I planned our special mermaid day I wanted to make a giant mermaid tail backdrop.
1: Prep Pallet for Paint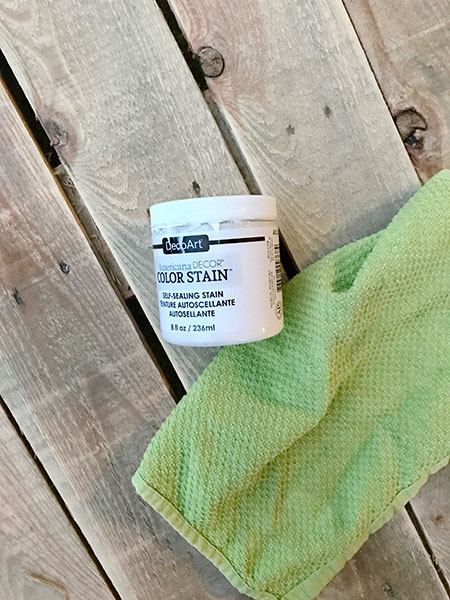 The first thing I did was prep a pallet for paint. I pressure cleaned it, waited for it to dry, and then sanded it. Once it dried, I used a rag to whitewash the pallet with DecoArt Color Stain.
2: Create Mermaid Tail in Design Space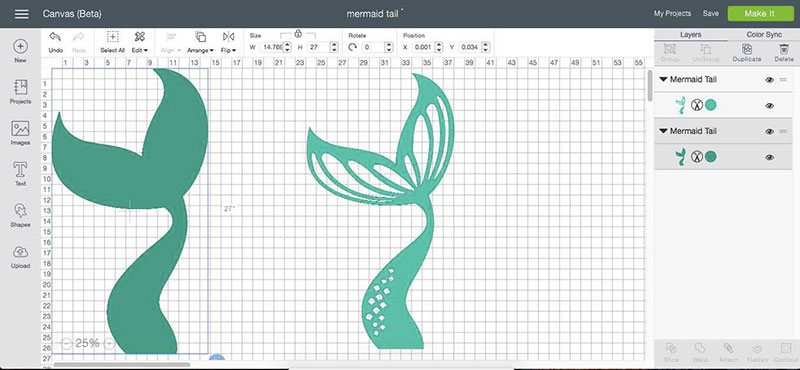 While I waited for the Color Stain to dry, I worked on the mermaid tail in Design Space. I used the Mermaid Tail cut from the Mermaid Party Cartridge. I wanted the tail to be about 30" tall and half as wide for the pallet. But, clearly, that would be impossible to cut as one piece in DS.
I placed the design on my canvas and sized it appropriately. (I also removed or hid any parts of the design I didn't want to cut. In this case, I didn't want the mirrored tail image or the middle layer, so I hid them)
3: Add Square Shapes and Resize
Next, I added square shapes to my image and sliced it into pieces that could be cut on a 12x12 or 12x24 cutting mat.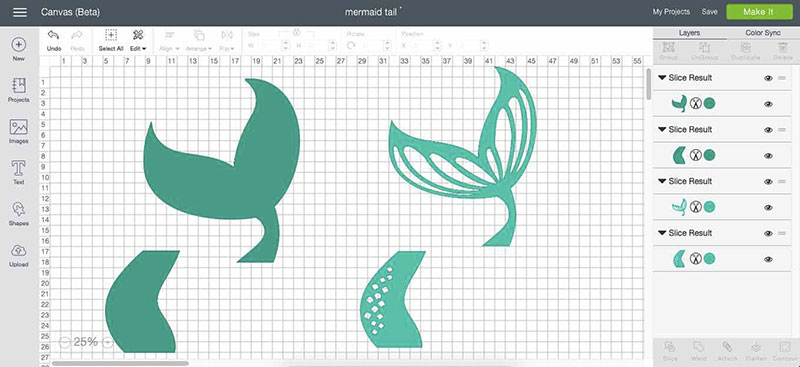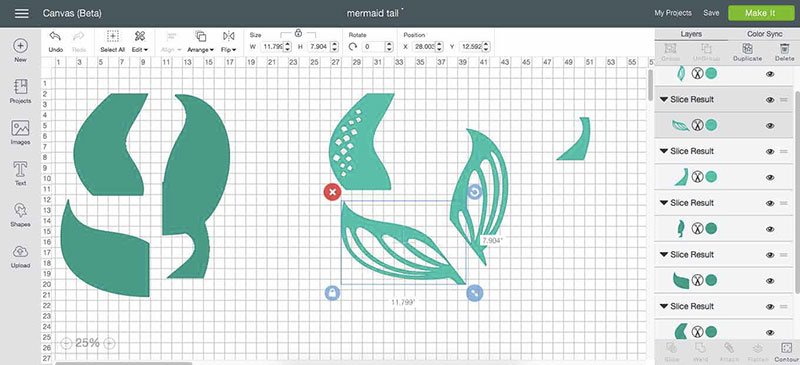 4: Cut Out Your Pieces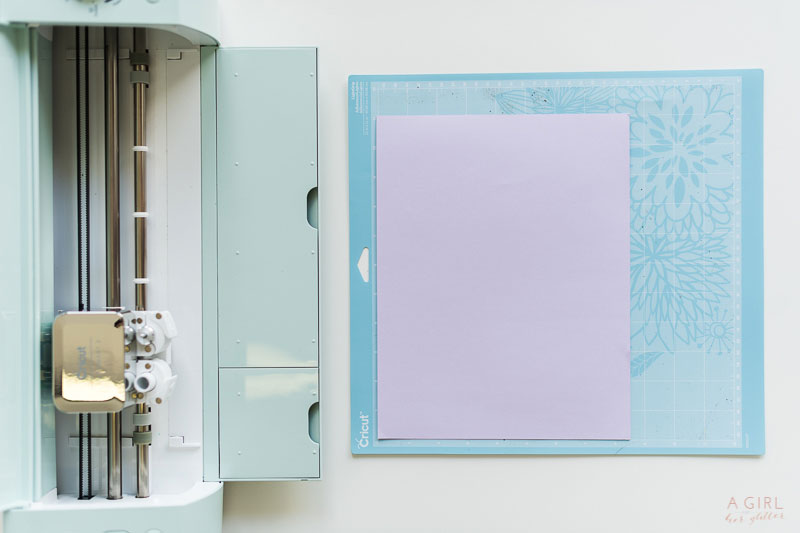 Once I had the design sliced into sections, I sent it to the mats to cut.
5: Trace the Mermaid Tail on the Pallet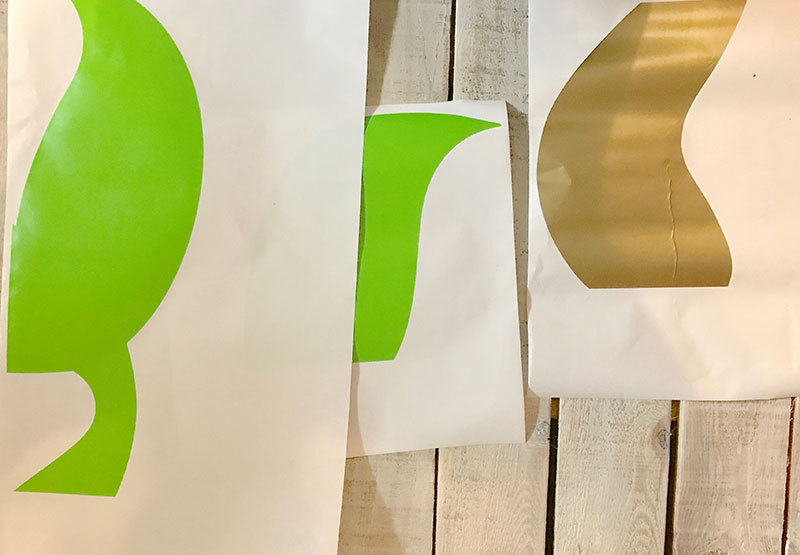 I used the tail as a stencil in two different ways. I placed the solid mermaid tail on the pallet and pieced it together, carefully matching cut lines. I used two colors of vinyl so you could see this better.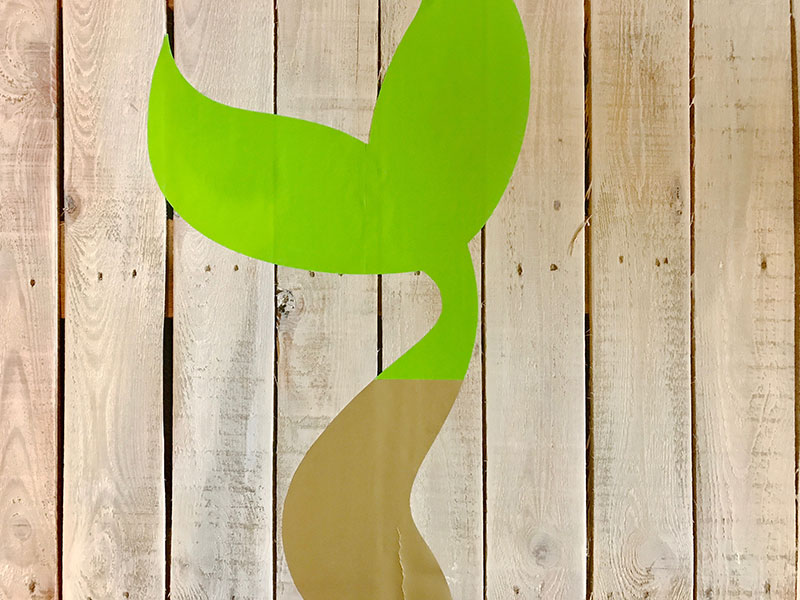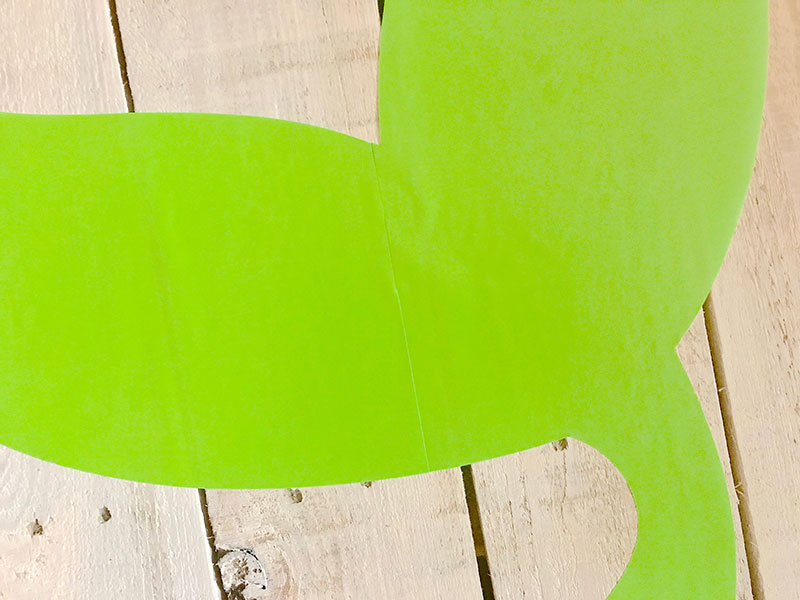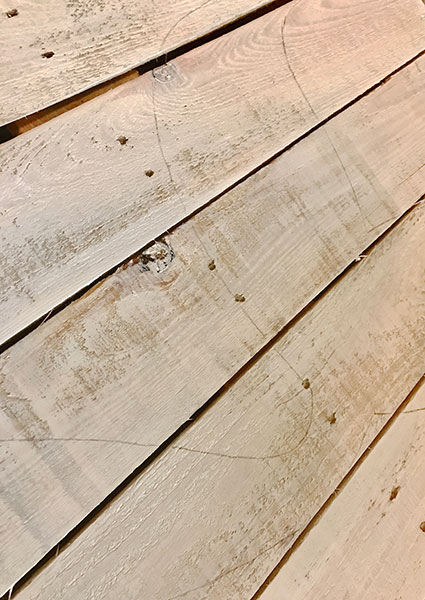 Once the stencil was set, I traced around it with a pencil.
6: Paint in the Tail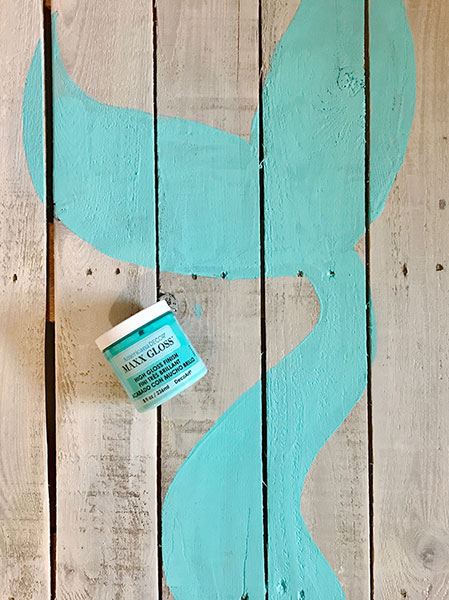 Paint the primary color on the tail and let it dry.
7: Apply Secondary Stencils and Paint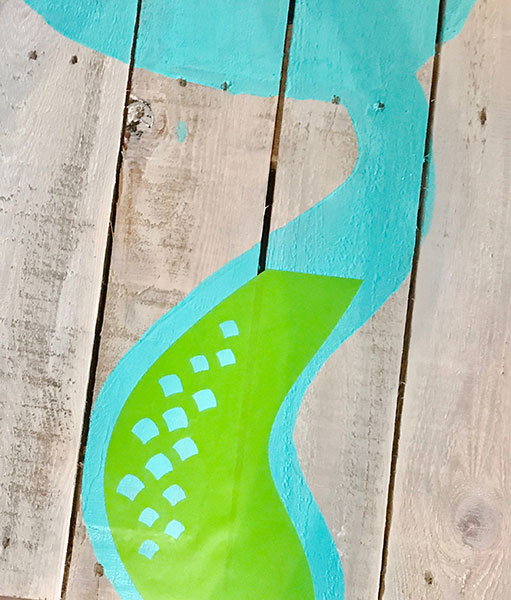 Once the primary color of the tail was dry, I applied the next layer of the vinyl stencil.
Instead of tracing the tail this time, I painted inside the stencil. When I finished painting inside the vinyl stencil, I carefully removed it.
My beautiful mermaid backdrop was ready to use, and my niece loved it!
Be sure to follow my blog, Everyday Party Magazine, for more party tips, inspiration, and more!
Have you done a large scale project before? Tell us about it in the comments below!