January 25, 2017 • Contributor: Cricut Product Marketing Manager Cortney Haymond
One Font, Two Font, Red Font, Blue Font…
Okay, we all have that small secret thing that we obsess over. Something that we are constantly looking for or at. For instance, my husband's is cars and car parts. For me, it's fonts.
Small Fonts
Big Fonts
Plain Fonts
Fancy Fonts
I love them all. They each have their own personality and style. I can say the same thing several different ways depending on the font I use.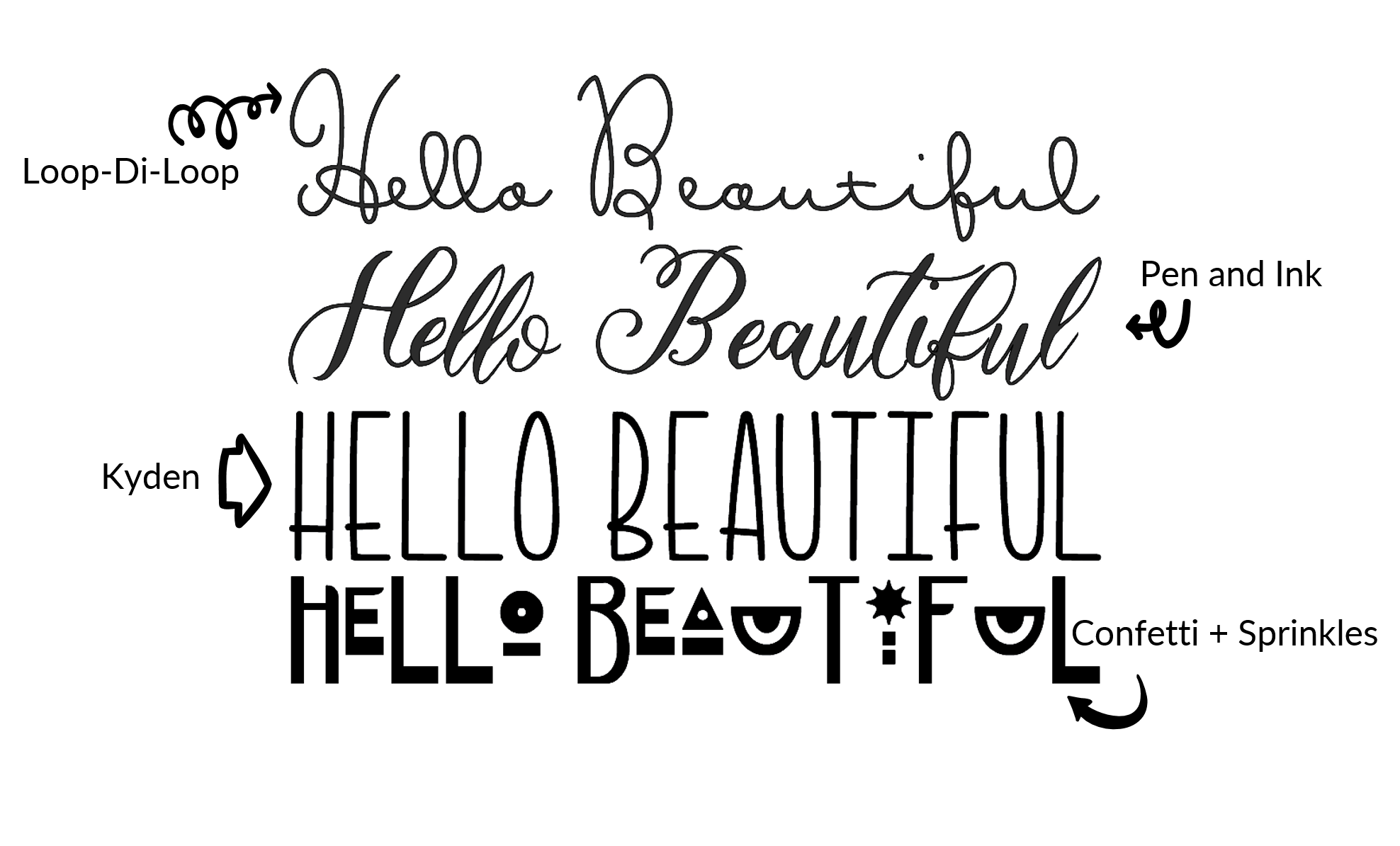 See what I mean? You can say it softly, boldly, sassily, lovingly or many other ways. Hence why I am crazy about Cricut Design Space. No matter how I want to say something, they have a font to match and they are continually adding more.
Fabulous Fonts
My favorite fonts this month are:
Loop-Di-Loop, this one is kind of curly and sassy. It makes me think of ringlets and bubblegum (I never said it was a great combo, that's just what I think of.)
Pen and Ink has a more sophisticated look. It seems like something you would use for special occasions or just because you want to be fancy.
Kyden reminds me of the handwriting I always wished I had and now I do. (Shh, don't tell anyone. I just write everything via my Cricut.)
Confetti + Sprinkles is just downright crazy which is what makes it so awesome. It literally is a party in a font.
Last, but by no means least, our newest one…*Drumroll Please*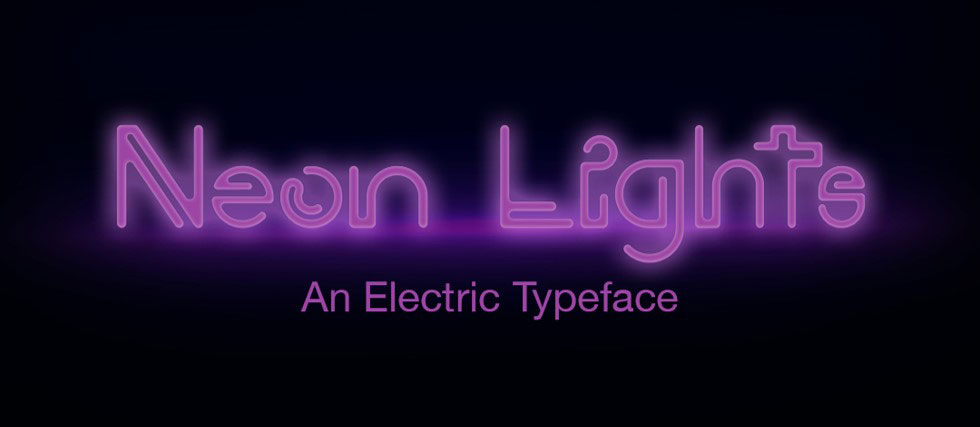 Neon Lights is the newest addition to the Cricut Font Family and we couldn't be happier. This boldly electric font is just the type of uniqueness you were looking for this New Year. But wait there's more…
Neon Lights is the first in a long line of fonts that will be hitting Cricut Design Space this year. You will have to check back each month to see whether we have released one or many. All I can say right now is that they are going to be AMAZING!
Finding Fonts
I honestly can say I have never met a font I didn't like, and that holds true for all of the Cricut fonts. One question I get asked a lot is "How do I change my fonts in Design Space?" I have got your answer right here.
It is actually pretty simple. After you have added your text by clicking "Add Text" on the left hand side of your screen, you will head over the right side and click edit.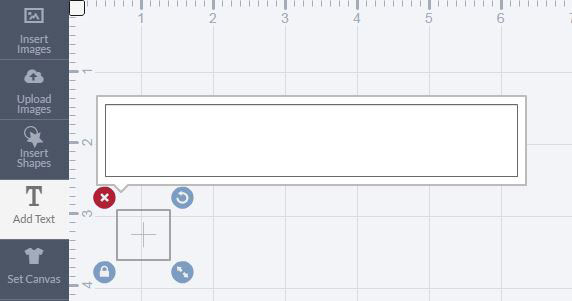 After you have clicked the edit tab (make sure your text is selected) you will see three drop down menus. The middle one has all the fonts your heart could desire.

From there all you have to do is scroll through and select your favorite font.

And there you have it. Pretty simple right?
Were any of my favorite fonts your favorite as well? I would love to hear what your favorite type of font is. Comment below and tell me how much of a font fetish you have.
Now go make something, you crazy craft animal you!