January 11, 2017 • Contributor: Cricut Product Marketing Manager Cortney Haymond
Hey Everyone, welcome to 2017. I am so excited to start this year off by telling you about my favorite new items.
A Match Made in Heaven
First off our new Cuttlebug. I will be the first to admit that the Cuttlebug confused me. However, after seeing it in action, and seeing what it could do, I became obsessed. I am not even joking, I had to have one. Now I use it all the time. So the fact that I can now match my Cuttlebug to my Cricut Explore Air 2 is well… okay let's just get real. I love matching items, I think they are adorable, and if they exist I buy them (much to my husband's dismay).
More Matching!
Oh the tools… again with the matching. They are adorable!!! I mean seriously how could you honestly say no to tools that one, solve all of your crafting needs and two, match your machine.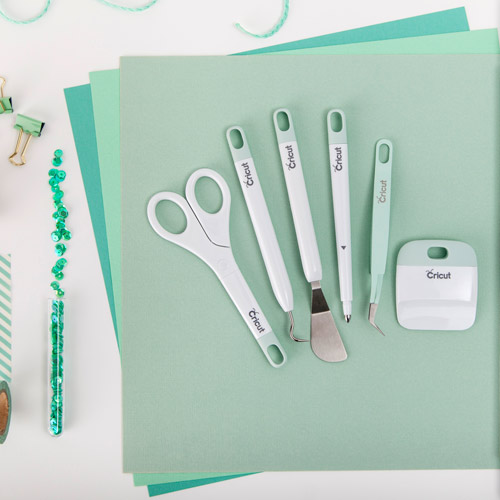 All That Sparkles
Okay, moving on. Another one of my favorite items this month is our new Glitter Tape. Not to add to the whole "Girls love things that sparkle," stereotype, but…I LOVE THINGS THAT SPARKLE. I can't get enough of it. We released a Glitter Tape sampler that you can find in a retail craft store near year or you can find it and the 12 other individual colors on Cricut.com. My favorite colors are the Teal and the Sapphire Blue.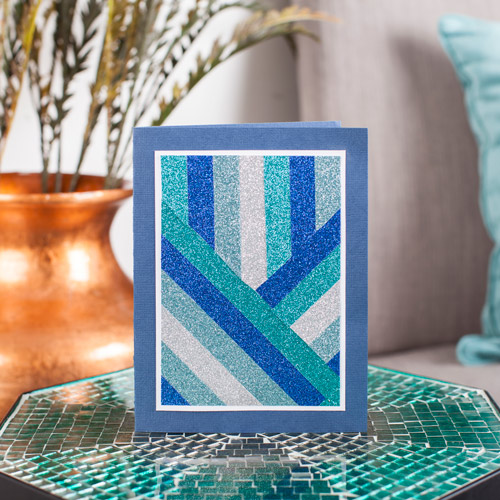 Neat Bags
Now, I actually loved everything that we released this month, but I am just going to talk about one more.
The bags!!!
I love these bags!
The Shoulder Bag, the Machine Tote, and the Rolling Tote. I have two words… Organizational Heaven *Cue heavenly music*... 
If you are anything like me your craft room is frequently in a state of chaos. Not in the "I never clean any of this up chaos," but rather the "where do I put everything in this tiny room" chaos. These bags are the answer. Seriously though, I can put my materials, mats, tools, pens, and my Cuttlebug, just in the Rolling Tote alone.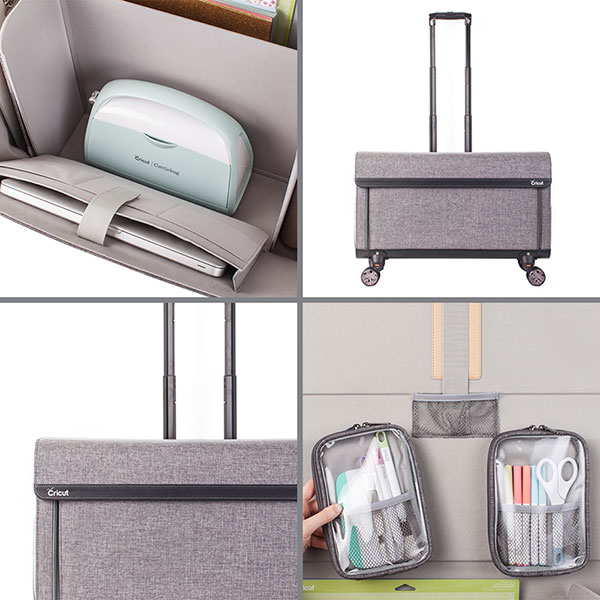 The other thing I love about these bags is that they are portable. If my friend decides to have a last minute craft night at her house (it happens a lot), I can just grab the bag that is full of supplies and go. Rather than finding a bunch of plastic bags to fit everything I want to bring, which what I have been doing. I can roll the bag into a closet for more floor space, or into the middle of the floor for more closet space. It's the best!
Biggest win for these bags…They look way better than those plastic bins that I seem to keep accumulating in the corners of my craft room to hold everything.
Now you can see why they are my favorite right? I would love to hear what your favorites Cricut things are! Leave a comment below and let me know if you have a favorite item or go to project!