November 14th, 2017 • Contributor: Jessica Roe from Everyday Party Magazine
Hello!! It's Jess from Everyday Party Magazine, and I am thrilled to share this fun DIY with you today! It's perfect for holiday gift giving, hostesses, or even your own home.
For this project you will need:
We needed new coasters for our house, so I made this set for myself, but I have made two more gift sets since I made these.
1: Choose an Image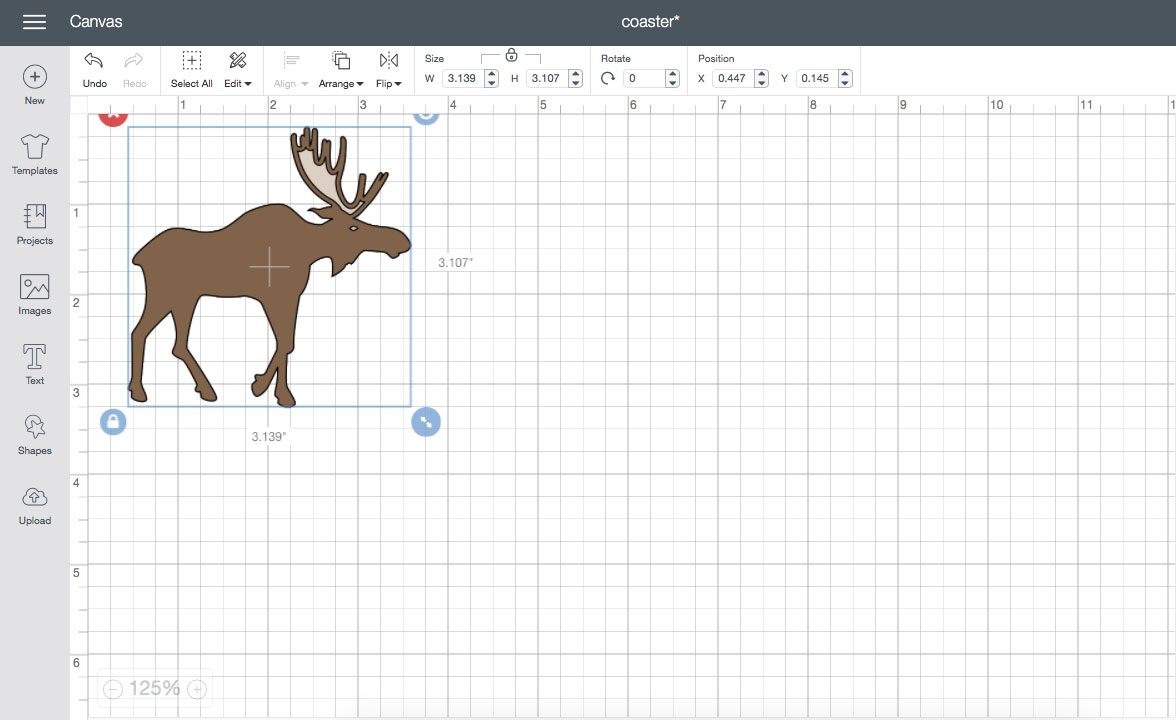 Open Design Space and choose an image you like. I wanted a festive seasonal coaster, so I chose the moose in DS.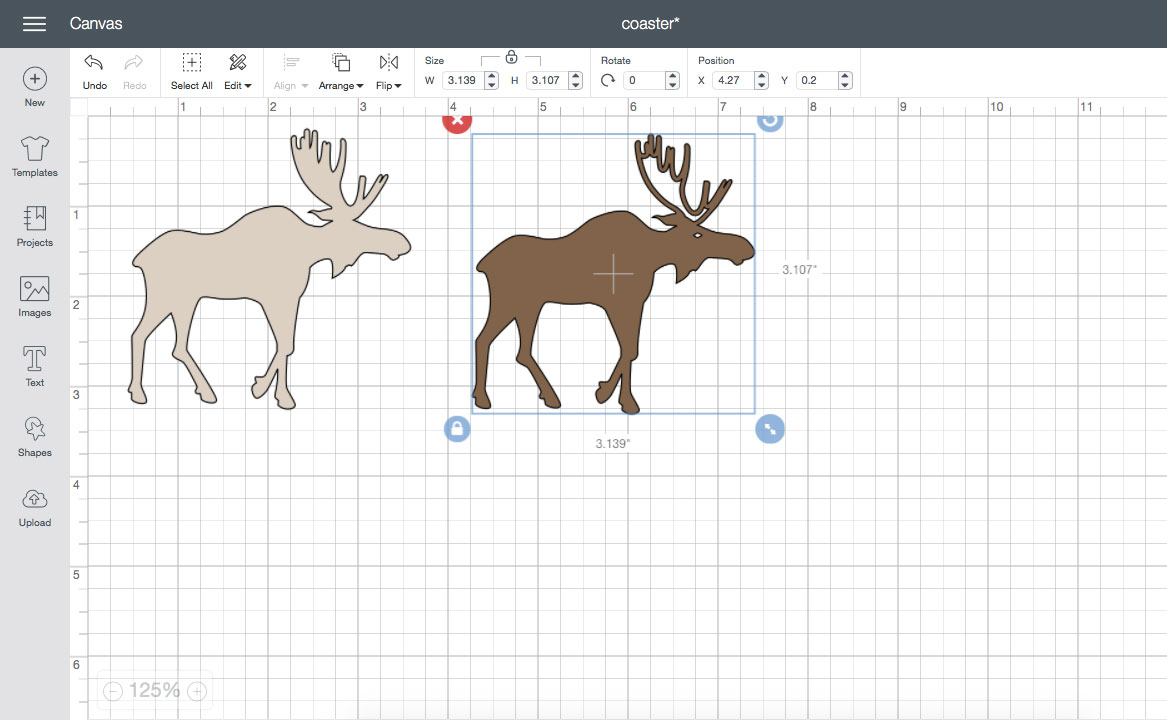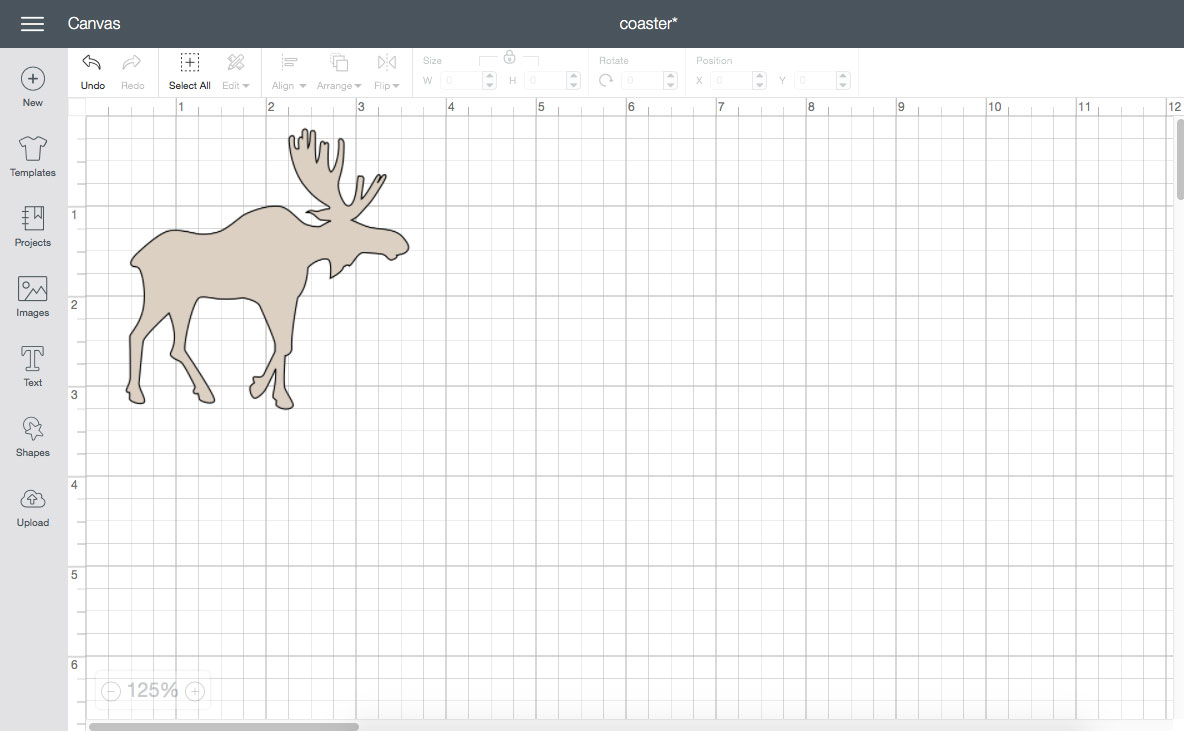 This moose had layers so I removed one layer, leaving me with just a silhouette image.
2: Add a Monogram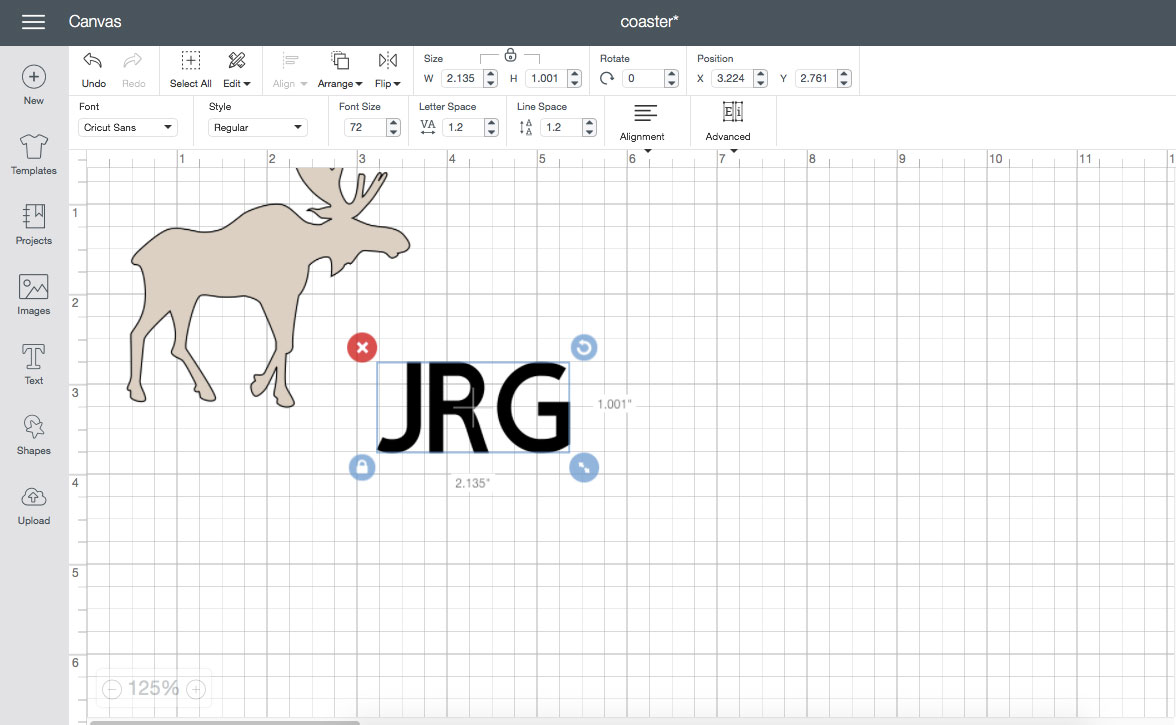 Type your monogram and ungroup the letters. I chose to use my husband's and my name with our last name. But, do you on this and make it your own.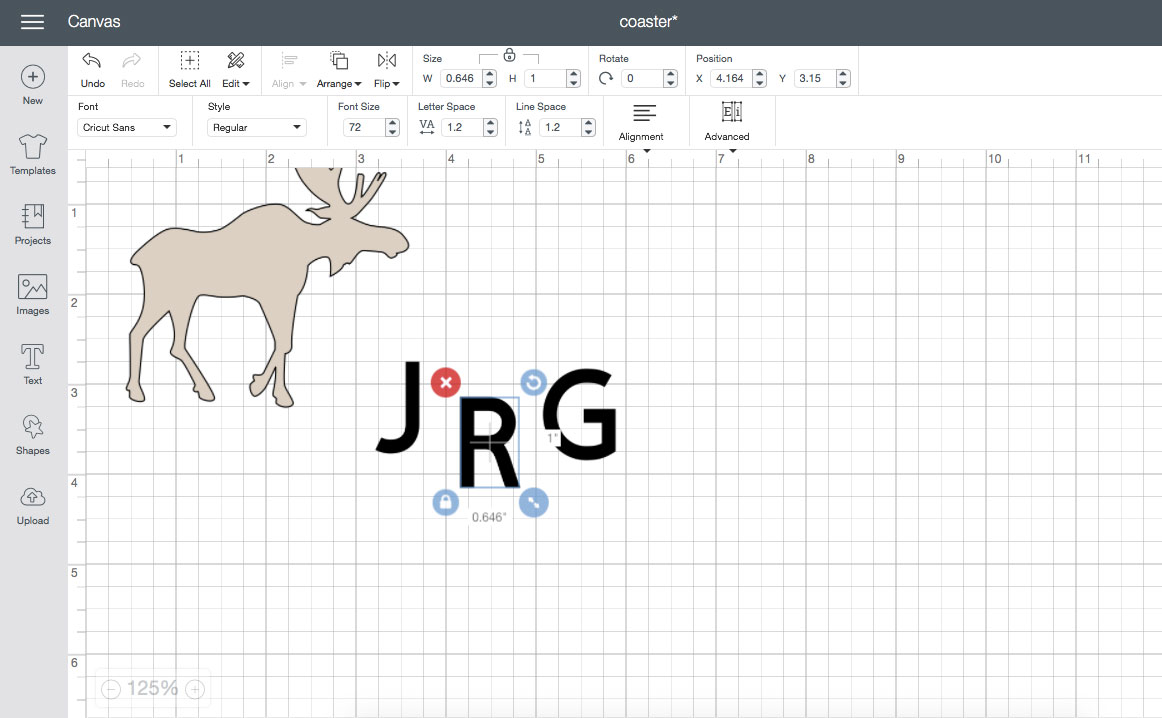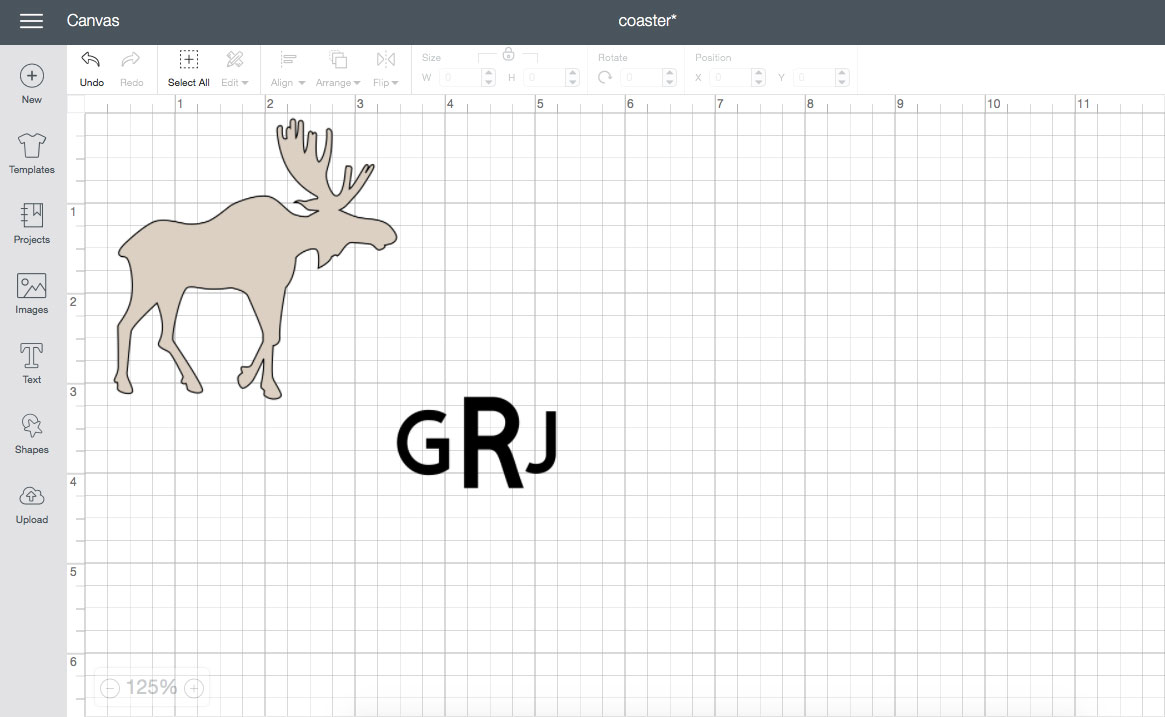 I made the middle letter (our last initial) a little larger than the other letters and placed them where I wanted them.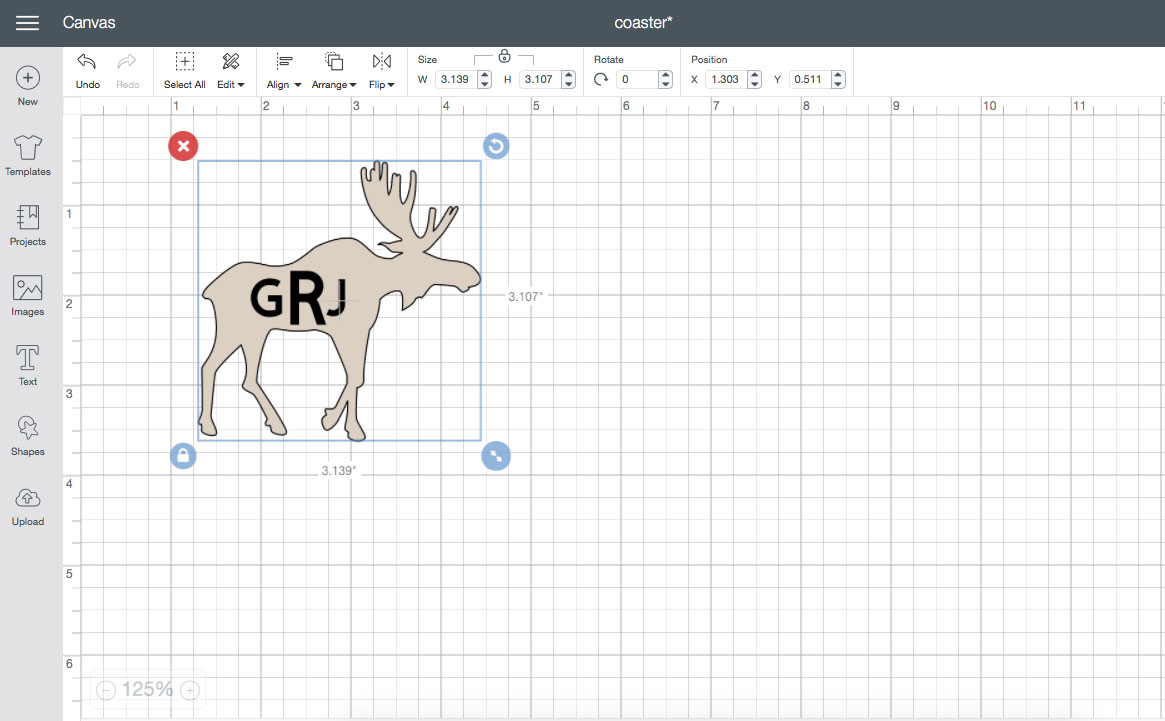 Once I had them lined up, I welded them and layered them over the moose.
3: Slice Out Text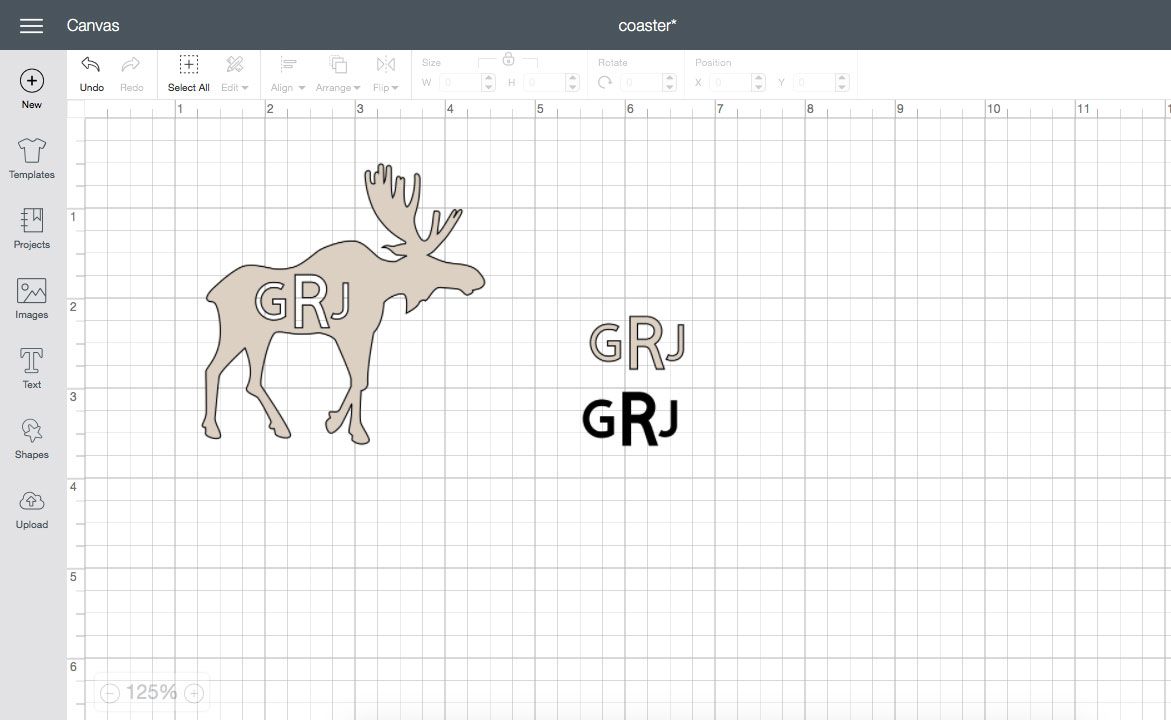 I moved the letters and after I was happy with their placement, I sliced them from the moose image and deleted the excess text.
4: Cut Out Image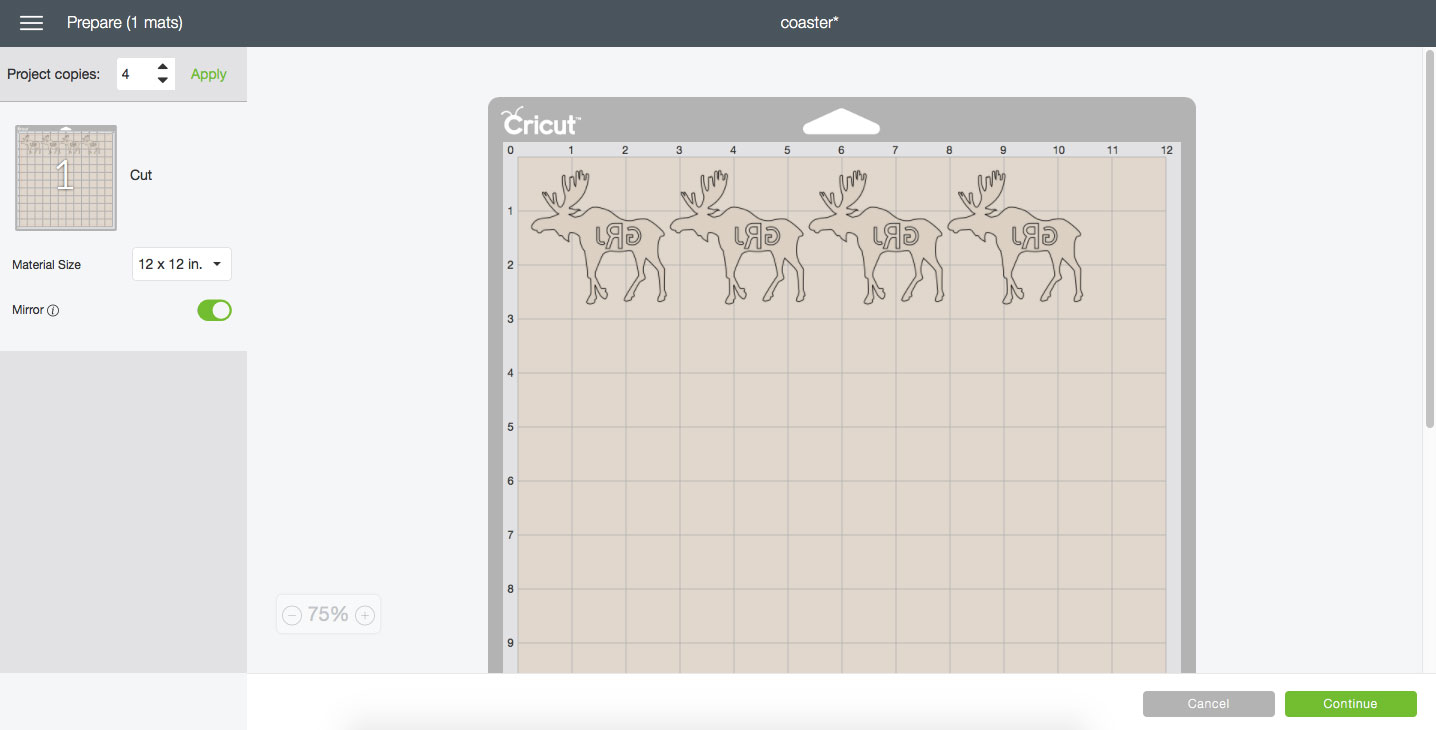 I sized the moose to fit my coasters and sent it to cut. (Don't forget to mirror it, and choose the cutting material.) I bought a four pack of coasters, so I made 4 images to cut.
5: Weed Image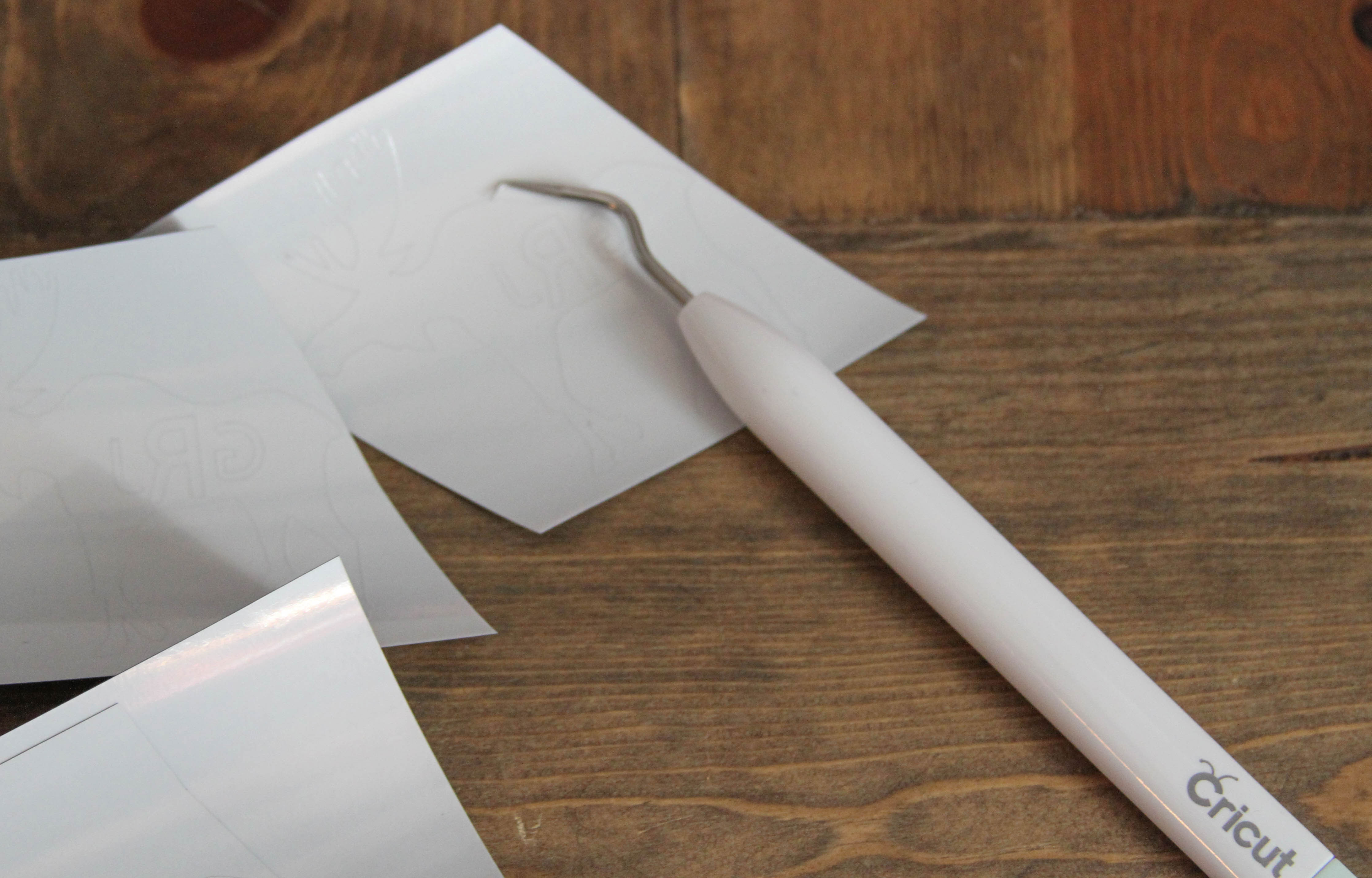 After my Cricut worked her magic, I weeded the images with my Cricut Tool set.
6: Apply Iron-on to Coasters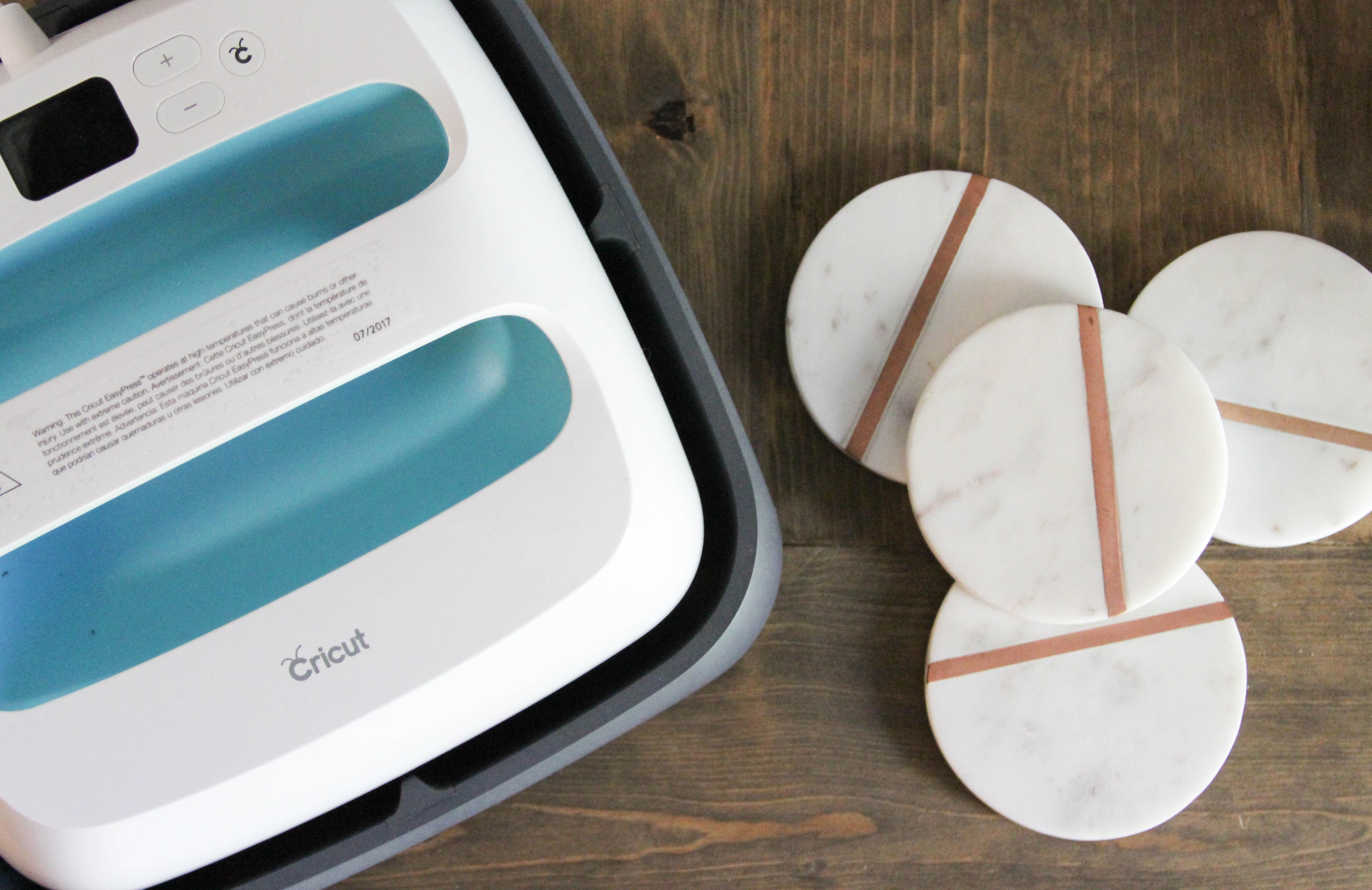 Now I was ready to warm up my EasyPress and pretty up those coasters!
I bought these coasters with the copper accent line already added, and even though I love the look, it did make EasyPressing a little more challenging, because it was not a smooth and even surface.
Warm the surface of your coaster with your EasyPress for 15-20 seconds. It will be HOT, so be careful. Place your weeded Foil Iron On onto the coaster, and press at 300* for 40 seconds. Wait for the coaster to cool, this will take a bit, and remove the transfer tape. If you have any areas that are being troublesome, repeat the EasyPress step.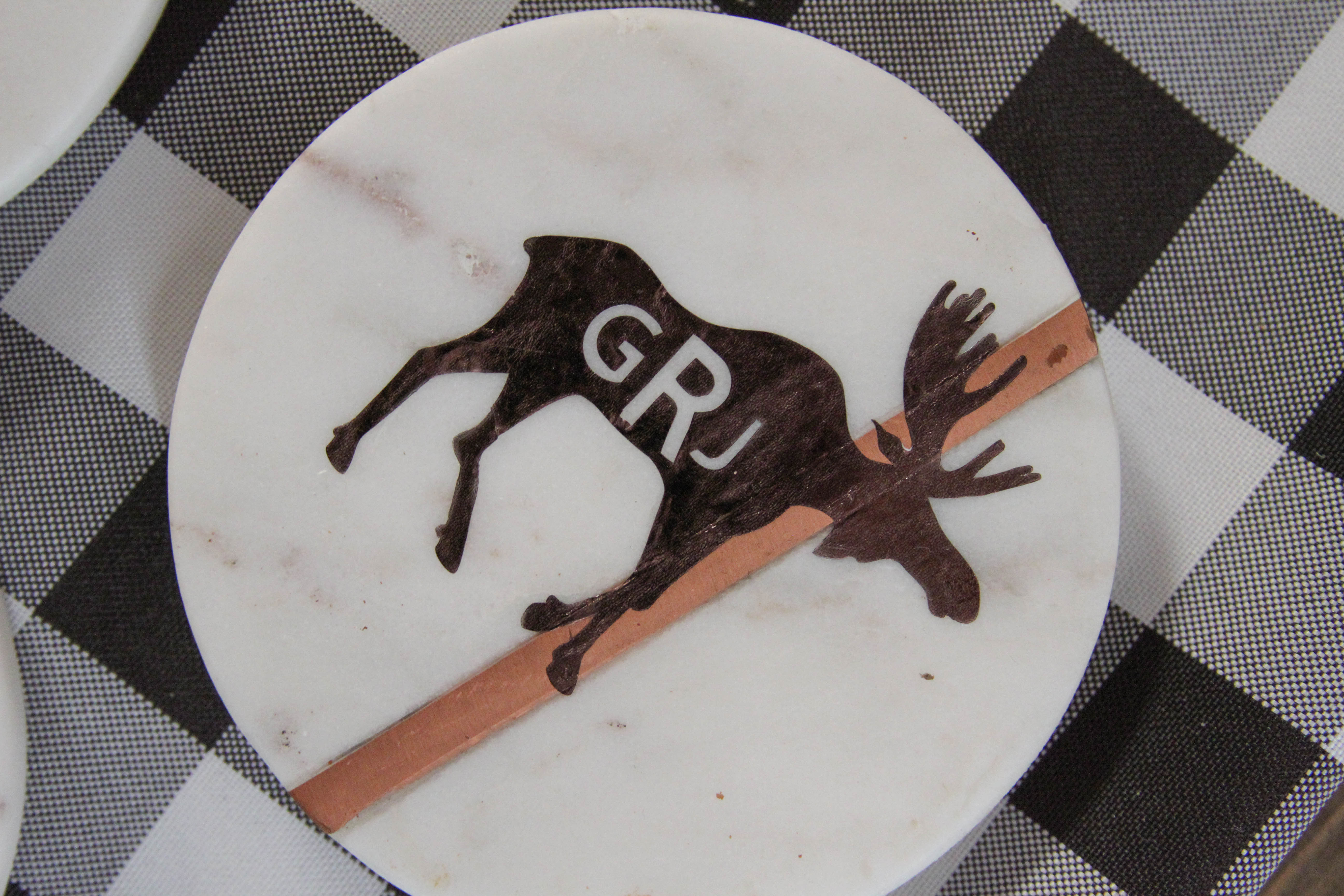 Voila! You have four custom coasters for less than $12!!!
What image would you use for your coasters? How do you use your EasyPress? Tell us below!