June 15th, 2018 • Contributor: Pam Dana from Over the Big Moon
Hey friends! I am Pam from Over the Big Moon! I have been a long time Cricut user and have been lucky enough to be a Cricut Maker Ambassador this last year as they launched their newest machine and products -- including the Cricut Maker, Cricut Rotary Blade and now the Cricut Knife Blade! If you're a Cricut consumer, then you know that these products were game changers for creators of all levels!
The newest of these tools, the Cricut Knife Blade, has opened the doors to creating in a whole new way! A few weeks ago, I shared some basic tips and tricks that you'll want to know about the Cricut Knife Blade. So, if you're new to the Cricut Knife Blade or you're thinking of ordering one, then make sure and check out this article -- Cricut Knife Blade 101!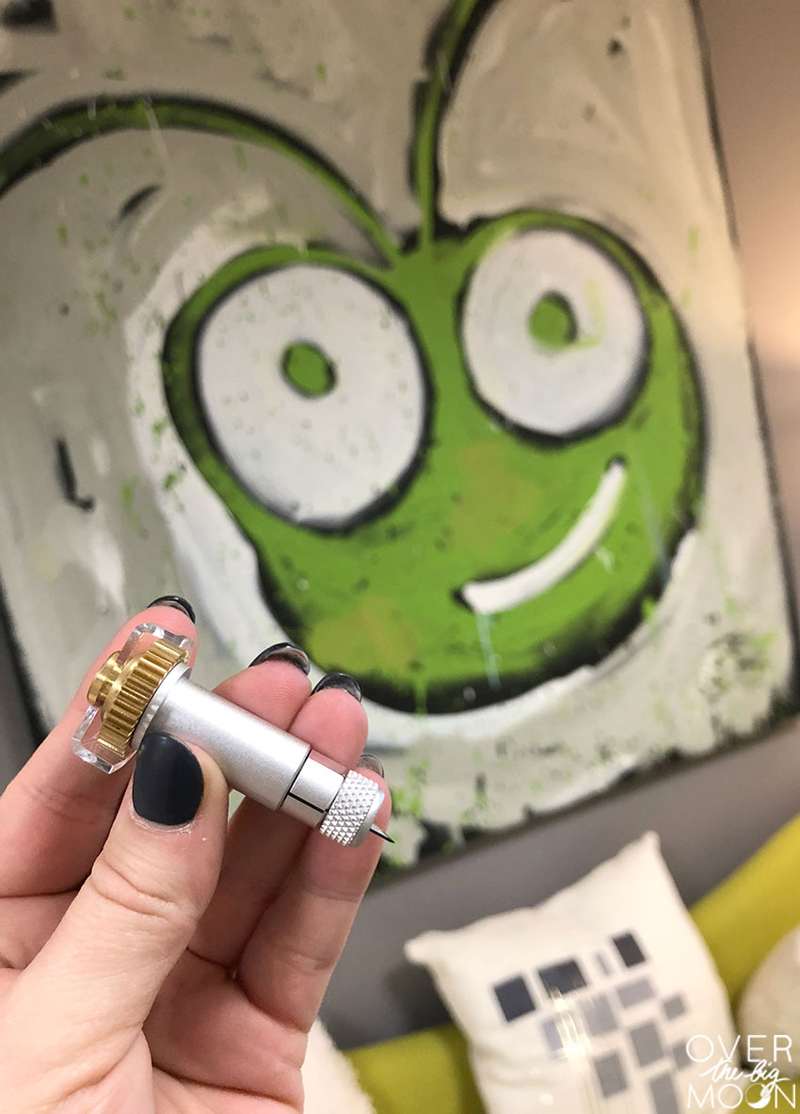 Today I am wanting to focus on how the Knife Blade can cut both Balsa Wood and Basswood! Being able to incorporate these two materials into your projects are going to open the doors to a whole new world of creating for consumers!
Project Shown Above: Balsa Wood Plane
What Can I Make With Balsa Wood and Basswood Using My Cricut Maker?
Models, signs, cake toppers, mobiles, drink coasters and more! Really whatever you can dream up, you can create!
Both Basswood and Balsa Wood are mainly known in the world of making models. But, I personally am excited about being able to add depth and texture to the signs I make!
What's the Difference Between Balsa Wood and Basswood?
Balsa Wood: A very lightweight wood that is mainly known for creating models. It is generally cheaper and easier to find. Balsa wood will generally break a little easier than Basswood. With the Cricut Maker using the Knife Blade you are able to cut Balsa Wood that is one of the following thicknesses:
Basswood: A good hobby craft wood. A little denser (therefore heavier), tighter grain and tends to be stronger than balsa wood. However, it can be harder to cut and sand. It can be painted or stained easily without having to seal it first. With the Cricut Maker using the Knife Blade you are able to cut Basswood that is one of the following thicknesses:
When choosing Balsa Wood or Basswood to cut, you'll want to check that the materials to be as flat as possible. Look for wood sheets that aren't warped or have noticeable imperfections.
Also, composite pieces of these woods are not ideal. They tend to jam your machine easier. You'll know it's composite because you'll be able to see the seams where they've put the wood together. Look at the grain -- you'll be able to see it's pieced!
Where Can I Buy Basswood and Balsa Wood?
Check your local craft stores first! It's always best to be able to inspect your wood in person if possible! I have bought mine at Hobby Lobby! I have seen it at Michaels, however, their selection wasn't quite as good! JoAnn.com also has it, but from my experience, it's hit or miss in their stores.
How Do I Cut Balsa Wood and Basswood?
The tips on how to cut wood are similar to how you cut all materials with the Knife Blade. You can reference this article for a more detailed explanation, but here's a quick recap!
1. Make sure your Knife Blade is calibrated to your machine.
2. Make sure your star wheels are pushed all the way to the right!
3. Make sure your wood is no more than 11" wide. You need to leave clearance for the star wheels to move to the side of the wood.
4. Use a StrongGrip Mat.
5. Tape down the sides of the wood onto your mat for extra support.
6. Keep an eye on your project periodically when you're cutting. If you see any debris, pause your cut and clean out the debris. You can remove the knife blade, but make sure you don't unload the mat. That will make it so you can't resume the project where you paused it.
7. When the initial cutting is done, prior to unloading the mat, check the project to make sure the cuts are all the way through the wood. If an additional cutting pass is needed, press the C on your machine! Check it again and repeat if needed.
8. When removing the wood cut from the mat, be very careful. Both Balsa and Basswood can easily break. I find it easiest to peel the mat from the project.
Now it's time to get creating! What's the first thing you're going to create with your Cricut Maker and Cricut Knife Blade?