November 21st, 2017 • Contributor: Cricut Product Marketing Manager Cortney Haymond
I know I am not the only one out there that is excited about the latest iOS app update. We know you have been wanting the ability to upload images from your iPhone or iPad and now that capability has arrived which makes us all feel like this: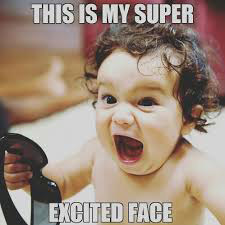 So now that it is here, let's look at how it works.
Image upload works directly with your camera or camera roll, so you can use any type of file that would be found in your Photo Library. This means you can take a picture and send it straight into Design Space.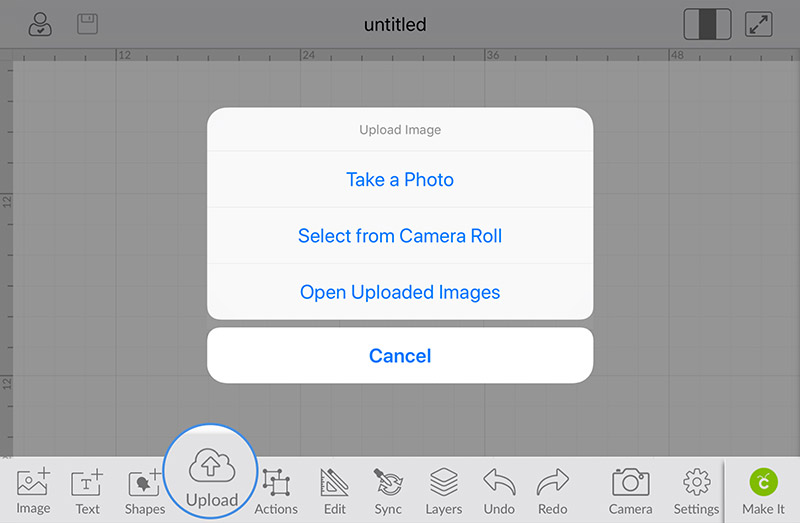 Once you take your picture or choose your image from your camera roll, you will be taken to the clean portion of the process. I just took a picture of some hand-lettering I have been working on.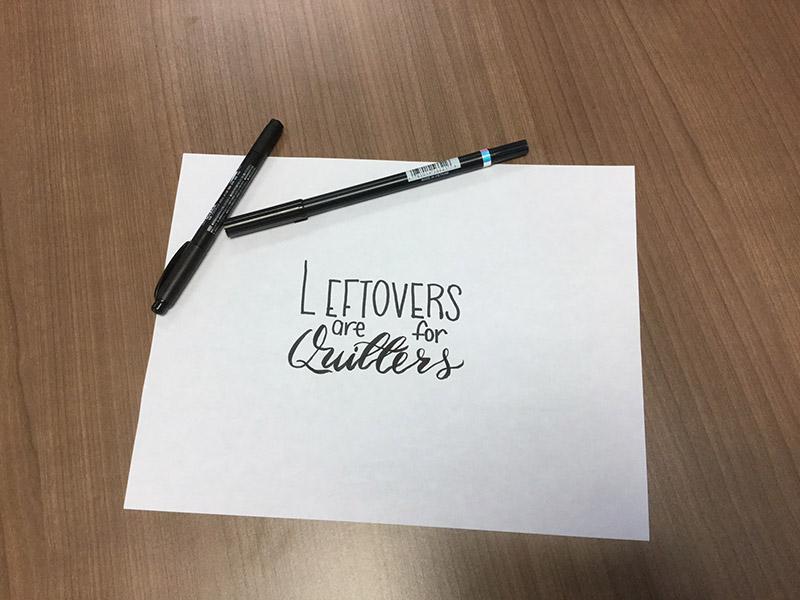 From here I have access to all the tools that the computer software has (remove, erase, and crop), plus a few more!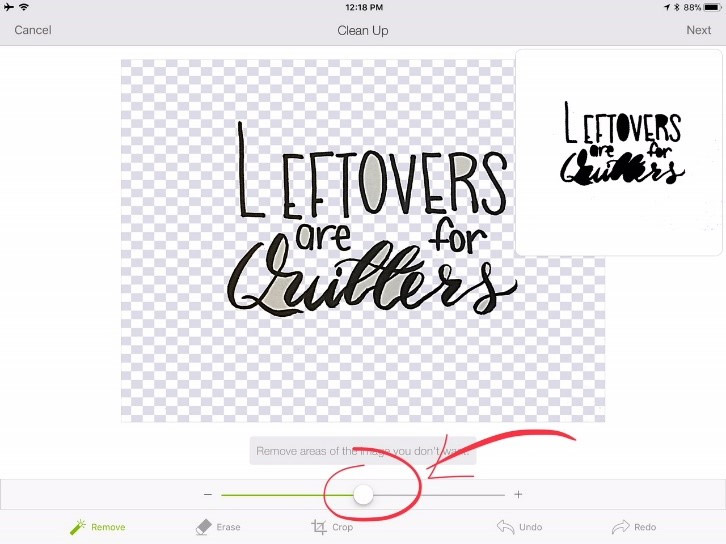 If you move the circle toward the plus or minus it will remove more or less of the background. This is a really useful tool when you are working with more complex images such as pictures. The little box in the upper right corner is your cut preview. No need to toggle back and forth here!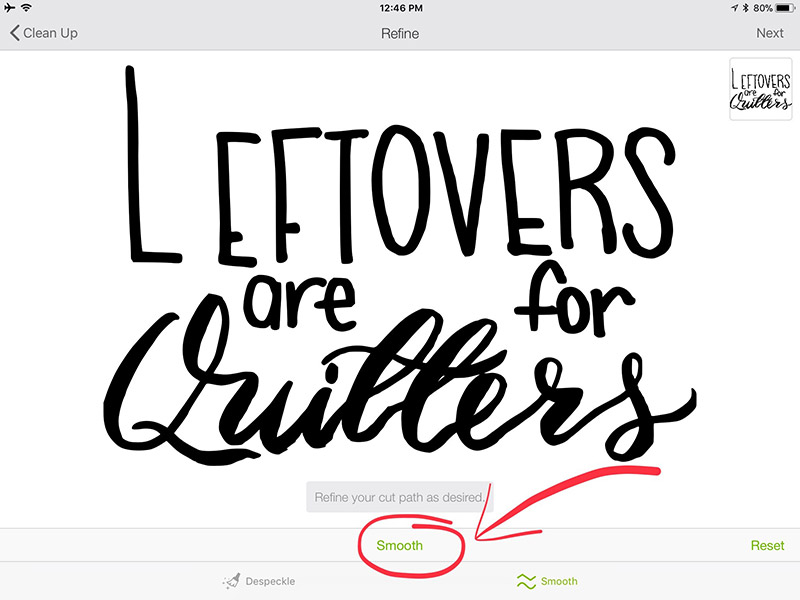 After you take out what you don't want, click next and you will be taken to my new favorite feature! The despeckle and smooth page! Because I just took a picture from my phone, there are bound to be a few pixels here and there. Despeckle erase the smallest pieces first getting rid of the small flecks that were hard to see. Next comes smooth. Now if I am being honest with myself (and you,) I don't have the steadiest of hands yet as I am hand lettering. This is why smooth is so great, it takes away the rough edges.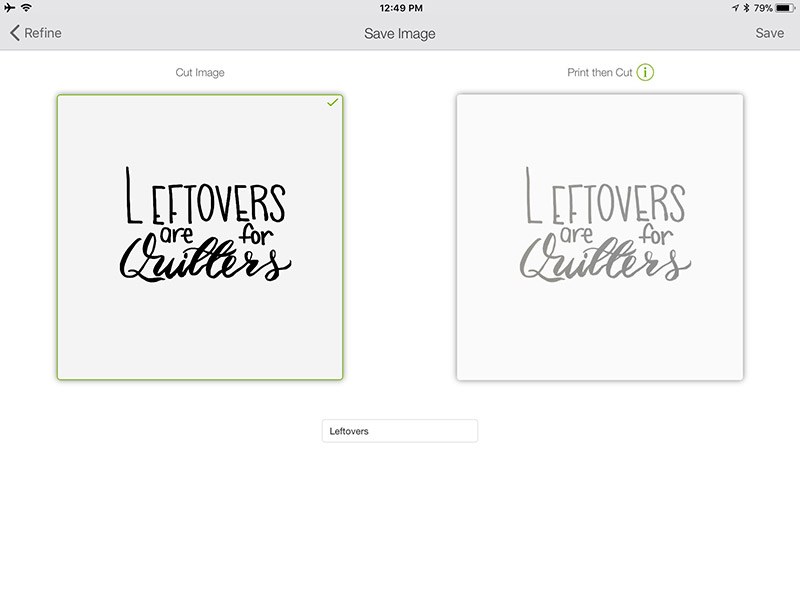 From here you save it to the cloud as a Cut image or a Print Then Cut image.
That's it, folks. It is that easy to upload images from your iOS device!
Let us know in the comments below just how excited you are about image upload and what type of things you will be uploading to make projects.