April 20th, 2018 • Contributor: Shelby Jones, Cricut Social Media Specialist
We are celebrating Earth Day with upcycling something that we think most of you may have lying around your house! You know those cardboard rolls that hold all your Cricut cuttables like vinyl and iron on? We challenged some of our Cricut Blog Contributors to see how they could upcycle their leftover iron on and vinyl rolls!
A tip we love before your supplies are finished is to use your roll as storage - just roll that vinyl up and use your cardboard as storage! Nifty eh?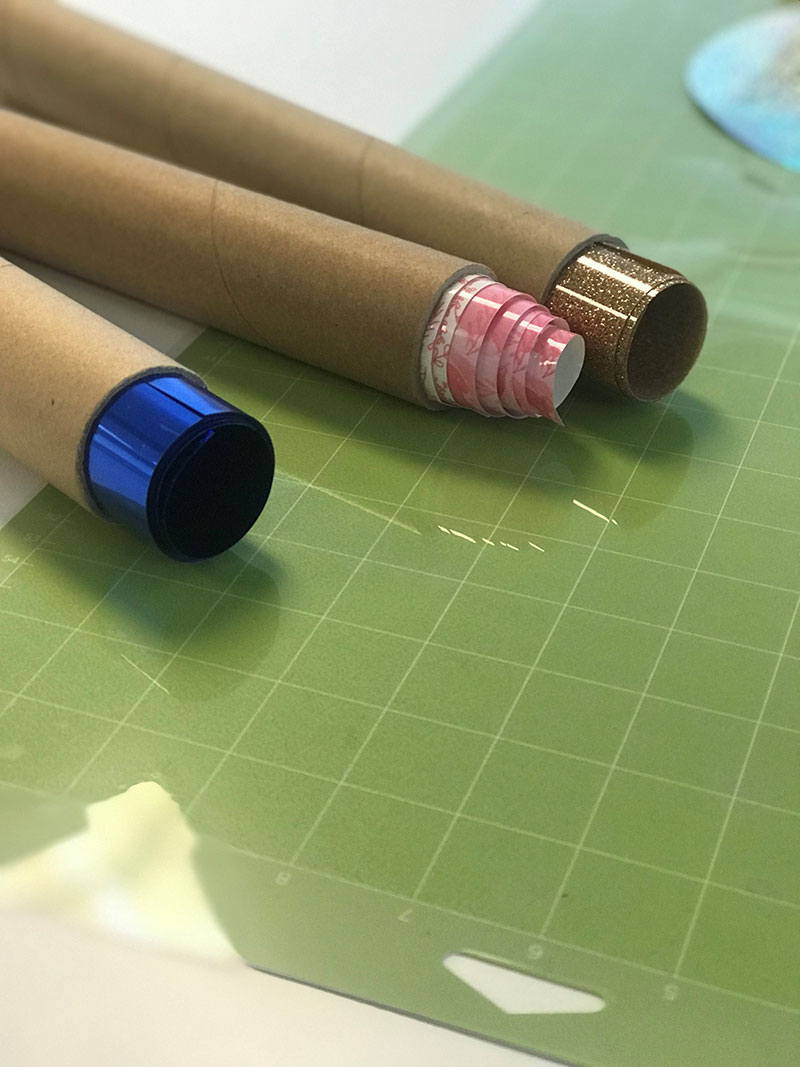 Now you've finished the last bit of that roll and you think to yourself what could I possibly create with these? Sure, you could just recycle but who doesn't love another excuse to DIY and add another project on that To Make list...well!  We've got our favorite 4 for you today!
Kayla from Kayla Makes had us COMPLETELY fooled that she even used her old cardboard rolls! Kayla said, "Whenever my kiddo completes a chore or does something nice for someone she gets to choose a flower, pull it off and take the prize inside!" We are thinking this could even be fun as a jewelry organizer or whatever your heart desires!
Find the tutorial here: https://kaylamakes.com/2018/04/13/recycling-empty-vinyl-rolls-earth-day/
Have we sent you on a scavenger hunt yet for all your empty rolls? We want to see how you upcycle your leftover rolls!  Share with us on Instagram with #CricutMade.
Like what you see? Be sure to share this to your Facebook or Pinterest to refer to later or share with a friend!