January 18, 2017 • Contributor: Cricut Marketing Director Tiffany Isbell
Whether it's a cute phrase for a t-shirt, a motivational sign for your office wall or a funny saying for dad's coffee mug, phrase projects seem to be high on everyone's list. Design Space has countless (well, I'm sure we could count them, but we haven't) phrases in the Image Library, but sometimes the task of finding one can seem a little daunting. I'm here to show you the ropes! Let's navigate Design Space together and find some really great phrases to use on your next project.
I'm going to give you 3 easy ways to look for some great images, and then how you can use them when you're making something. 
1) Filtering
Just one click to the filter and you can start to narrow down the choices.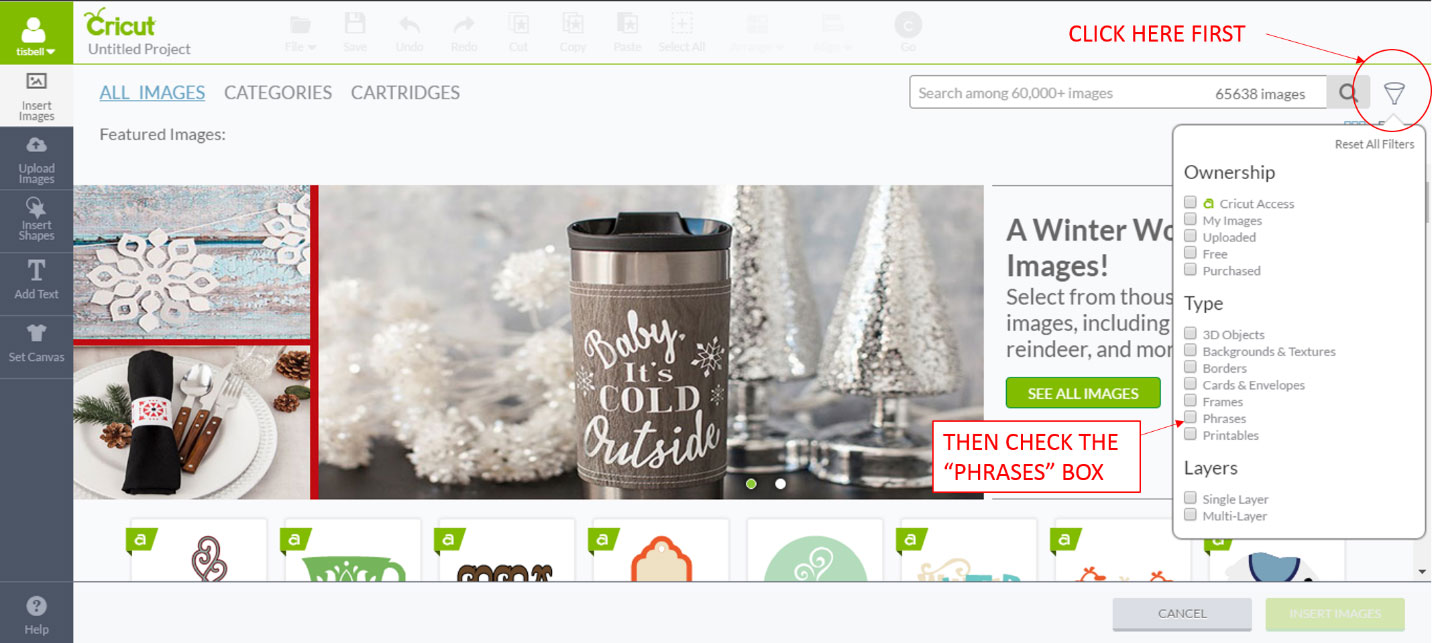 After I hit the filter in the top right and click the Phrases box, I scrolled down until I found these cute phrases. The range of styles is endless, from classic looks to the trendy hand-lettering.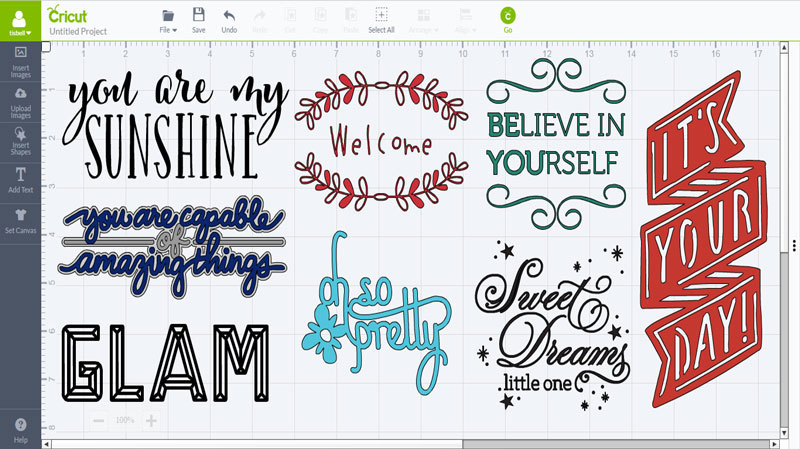 And in less than an hour, I had cut, weeded, and ironed on all these phrases. The weeding was the longest part of the making process for these projects. Fast gifts are always fun. Now, I'm ready for baby showers, birthdays, mother's day, housewarmings, and just about anything!
2) Searching
Sometimes, I have a better idea of what I want to make or say on a project. Let's check on options for a phrase with "amazing" in it. Just go straight to the search bar and type it in! Here's what came up for my word: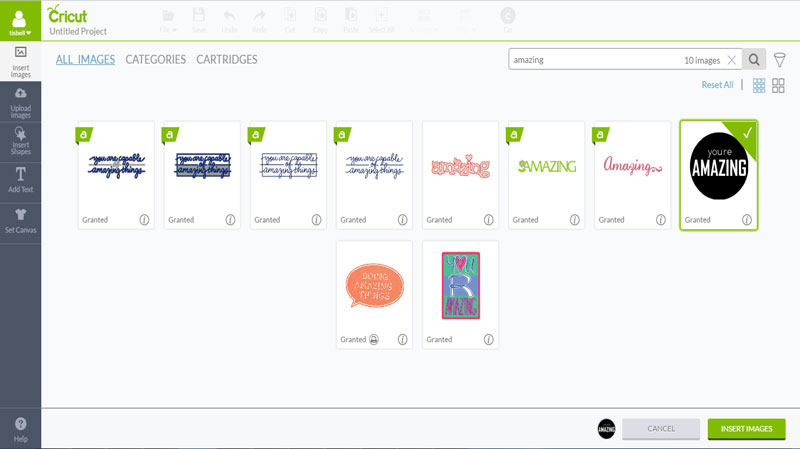 And I selected one, cut it out, weeded it, and ironed it on. Voila!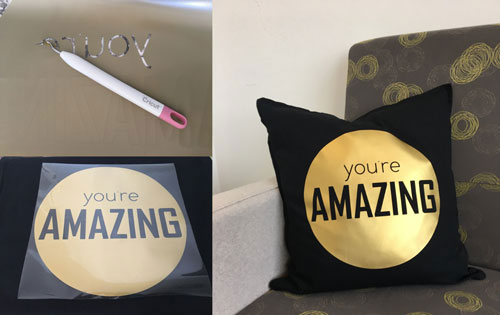 3) Inspiring
If I am just looking for inspiration, my go-to thing is perusing the Make It Now Projects. The Cricut Design Team are master navigators for finding great images so I'll scan through there to see what has been designed. I find the BEST phrases, saying, and even images I like. I don't always make the project as I see it. For example, I found this awesome good morning wall vinyl and decided to put it on a mug instead:
I love how inspiring creative people can be. Show me some of your favorite font & phrase projects below or share them on Instagram using #SayItWithCricut - we're always re-sharing our favorite phrase projects! Let's learn again together soon.