May 2, 2017 • Contributor: Sarah from Pretty Providence
I'm Sarah from Pretty Providence and I'm excited to be sharing tips for using transfer tape today. I love using vinyl transfer tape, but I am surprised when I find out that lots of Cricut users don't know about it! It's honestly a life-saver!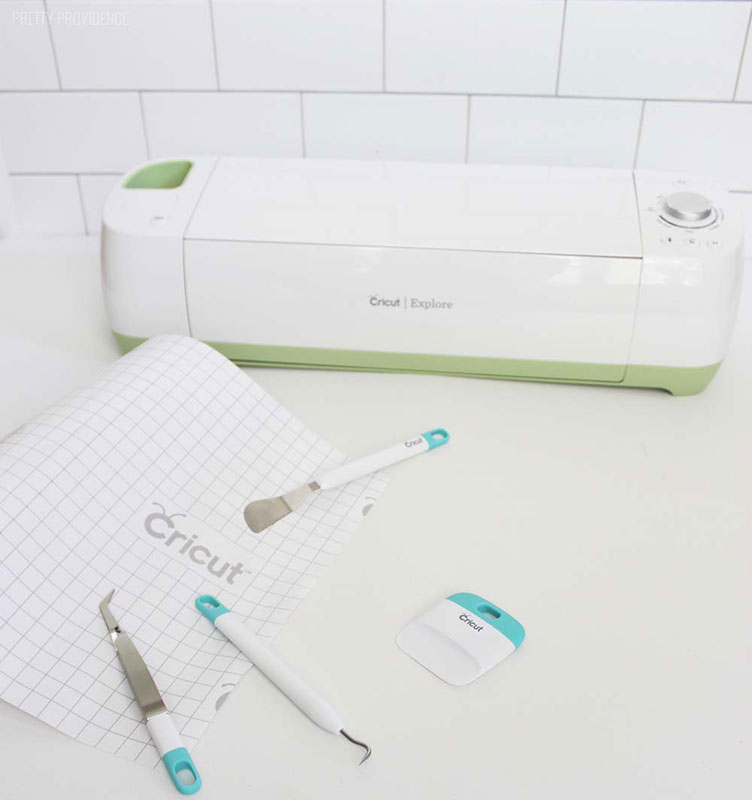 Transfer tape helps you get cut vinyl from A to B without falling out of place AND allows you to make sure everything is placed in a straight line. This is especially helpful for lettering. Nobody wants crooked letters, am I right?!
Okay, so let's get started. Here is a basic tutorial on how to use transfer tape:
After you've cut vinyl, you know it's time to 'WEED!' Weeding is where you remove the outside pieces from what you cut using a hook from the Cricut Tool Kit.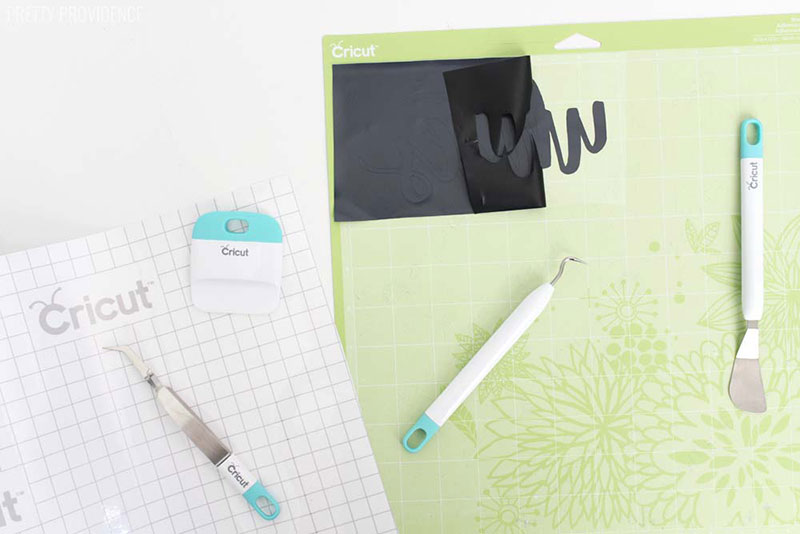 Remove the liner from your transfer tape. Hold transfer tape steady, sticky side down.
Gently place the transfer tape over your cut image. Start in the middle and move outwards.
Burnish (rub) the tape onto the vinyl. A craft stick, butter knife, or the scraper from the Cricut Tool Kit can be used to do this!
Peel the vinyl away from the liner at a 45-degree angle. If the vinyl sticks to the liner, simply burnish the transfer tape onto the vinyl again and then continue to peel the vinyl away.
Carefully place the transfer tape/vinyl cut-outs onto a clean and dry surface (in my case, this bread box) making sure the images are straight.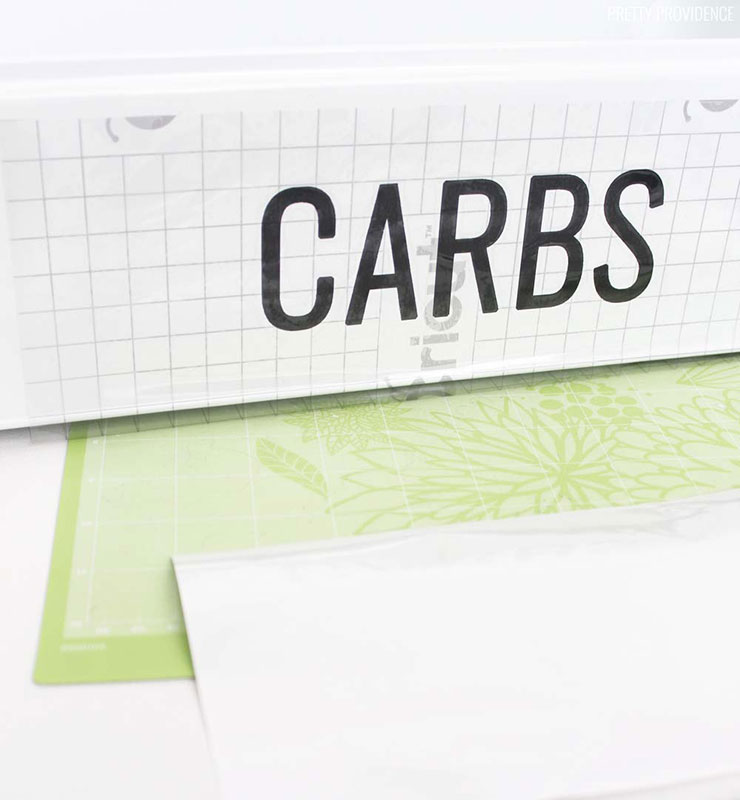 Burnish again! Start in the center and move outward.
Peel your transfer tape away from the vinyl at a 45-degree angle. If the vinyl sticks to the transfer tape, simply burnish the vinyl again. Peel the transfer tape away slowly and carefully.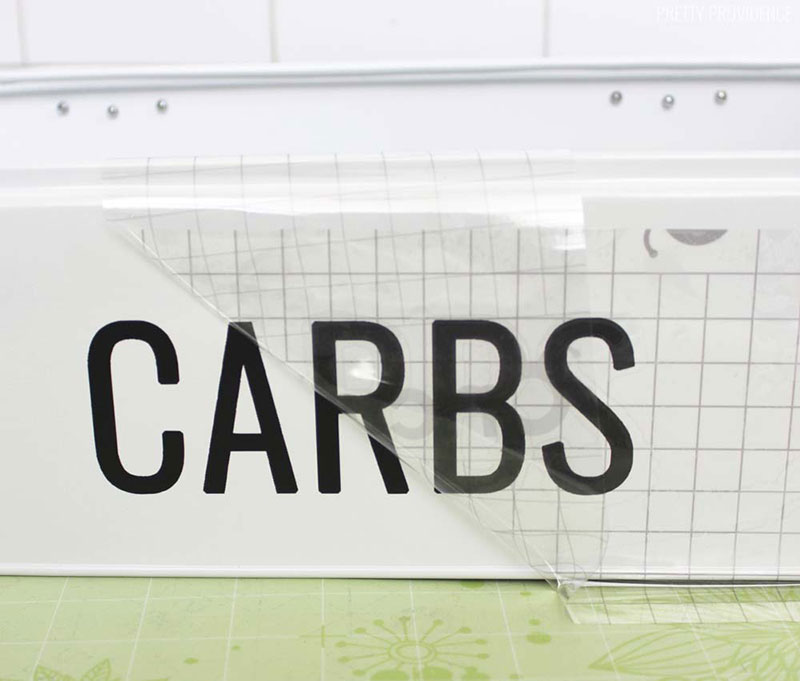 That's it! See, using transfer tape will make vinyl projects that much more simple. Make sure you hop over to my blog to see how this fun bread box turned out!