May 19, 2017 • Contributor: Scarlet Letters Copywriting
Sometimes all you need to start your own business is a great idea, a trusty Cricut machine, and a little (or a lot!) of unicorn glitter. Meet Tiffany Hayter, an ambitious Cricut designer, whose business, OC Vintage Charm, has really taken off since its relatively recent inception. Combining whimsical retro elements with a hip, fun sensibility, this multi-talented lady has big plans for all the little celebrations in your life. Read on for instant inspiration!
How did you get your start in crafting?
I started exploring when I got married, but my interest in crafting really took off before my daughter's first birthday. I was always the mom who just bought everything, because that seemed the easiest way. But then, my husband bought me a Cricut. At first, I was so intimidated and thought that there was no way I could learn it. I mean, previously I had been working crazy corporate hours, 16 hours a day. But when I wasn't working anymore and had my daughter, I decided there was no reason not to give it a try. I went online to figure it out, and it was much easier than I expected. And the results… they were amazing.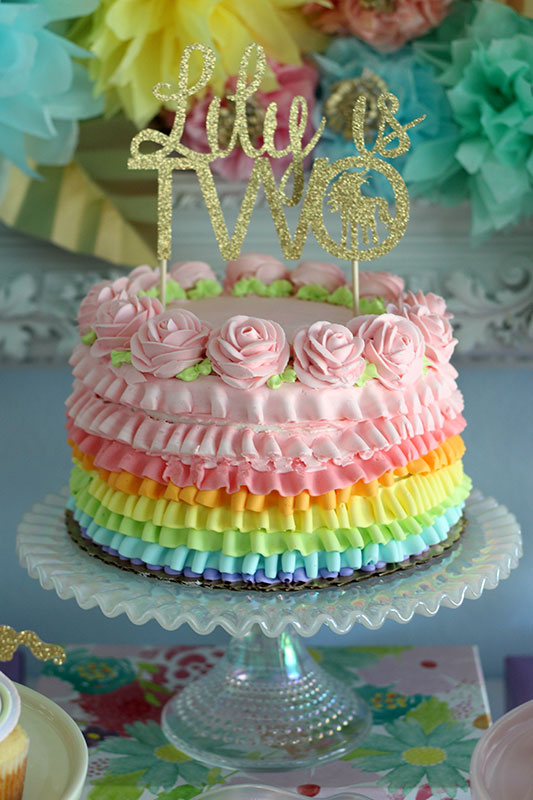 How has using the Cricut made the crafting process better for you?
Everything is so much easier than you think it's going to be! You can do so many things and they come out so, so pretty. I make these elaborate fabric banners with paper cutouts, and the Cricut allows me to create the individual images and string them just-so. It really just brings all my best ideas to life.
What inspired you to start your own business?
It was after my daughter's second birthday. She had this adorable vintage high chair, and she wasn't using it. I just loved it, and I thought there's no reason I couldn't rent it out. So I started doing just that for photo shoots and parties, and it really took off with all sorts of vintage pieces. Then people started contacting me about a unicorn-themed party I designed for her and wanted something similar. Soon I was getting all sorts of calls for various party projects. That was a year and a half ago! I didn't set out to make a business, but working on these crafts is something I can do with my kids around. It just naturally turned into something I love doing and people want to hire me for. I've since branched into all sorts of decorations; I'm a one-stop shop now. And thankfully, it's been really busy!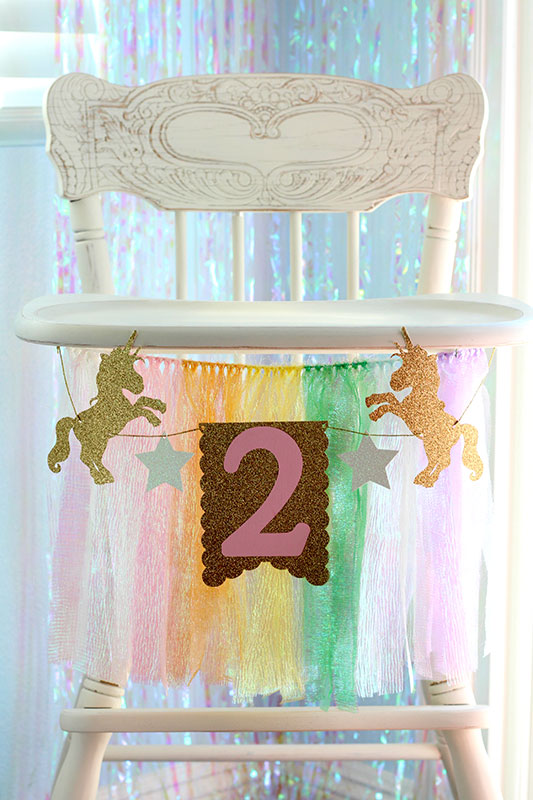 Tell us more about the fabulous unicorn party.
Oh, there were so many fun pieces! I made fabric banners for the mantel and dessert table, and in front of those I made unicorns with gold glitter cardstock and stars doubled up with the glitter in the front. I did hanging cardstock stars from the ceiling. I also did a cake topper and cupcake toppers with the theme. It really didn't take too long. The mason jars with the unicorn images took the longest because of the paint. I do very thin coats and lots of them. But, I'm a perfectionist, so I knew I wanted to take a little bit longer with something like that. But all of it was really pretty easy.

What do you suggest for people who are new to Cricut?
YouTube is going to be your best friend. I'm still learning, too, so I'm on there all the time. Also, definitely check out the Cricut website to watch the tutorials and check out the online Facebook groups. People are always posting amazing ideas. Don't ever feel like you can't do it. It's always worth trying. Everyone has a little creativity in there. Let it show!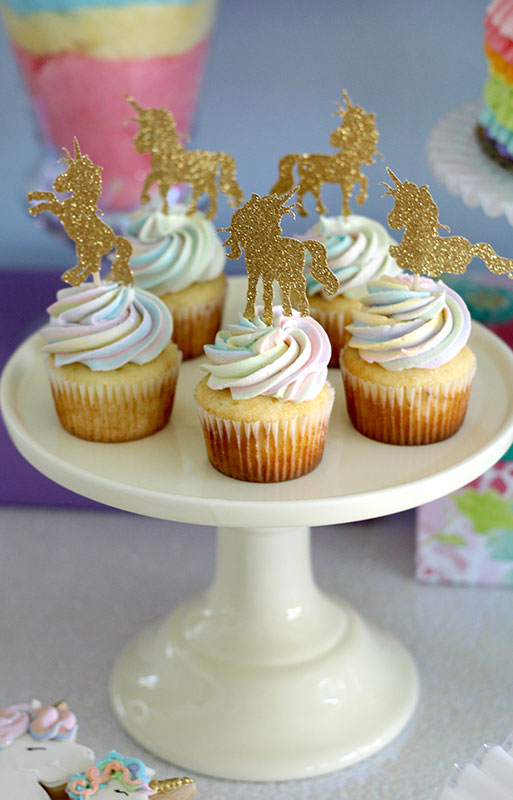 What are you eager to try next?
Right now I'm working on a vintage tea party. I'm making a ton of rolled roses –and they look incredible. I'm also working on teacup tags. I also really want to try making giant flowers. That's definitely my next thing, and I know I want to get the technique just right. I'd also like to explore working with vinyl more. There's so much to try!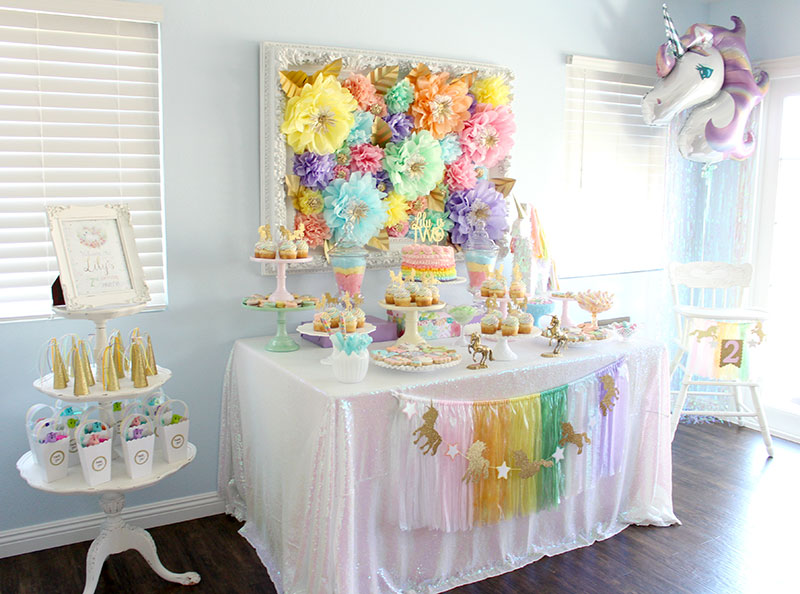 Thanks so much, Tiffany! We're so charmed by you and all your imaginative projects.
Check out other amazing pictures from Tiffany's whimsical unicorn party below and see more of her ideas on her Facebook page: https://www.facebook.com/OCVintageCharm/.
Have unicorns landed in your household? Show us your ethereal designs with #CricutMade!