March 10, 2017 • Contributor: Scarlet Letters Copywriting
The Cricut wedding march continues! We had so much fun shining the blog spotlight on DIY bride Amy Voluckas on February 23 that we knew we just had to tell more of our amazing makers' stories. So, meet Rebecca Lewis and Sylvanna Krawczyk, two talented DIYers who also used their Cricut machines to bring their own unique styles and personalities to their special days. From lovely and lyrical to a storybook adventure brought to life, these talented ladies have inspired us with their inventiveness and talent. Read on for all the details!
Love in Bloom: Rebecca Lewis
A little over three years ago, my friend and I were talking about how I was never going to get married because I was afraid I would never find "the one." A few minutes later, she said, "If I set you up on a blind date with my friend, would you go?" Jokingly, I said "sure" and laughed it off.
Turns out, she was serious about it, and an hour later, she had made plans for me with one of her friends from a history course. She and "the guy" planned for me to meet him at the local bowling alley that weekend. So, nervous as anything, I went. When I showed up, my friend told me to look for a truck in the parking lot. Anxious, I looked around and there was no truck in sight. "Did I really get stood up?" I asked myself. I called my friend and said "WHERE IS HE? THERE IS NO TRUCK HERE AT ALL!" A few minutes later, a tall, handsome man walked up to my car. That had to be him I thought, and I was right! After bowling, it was clear we both didn't want the night to end. Now, the rest is history.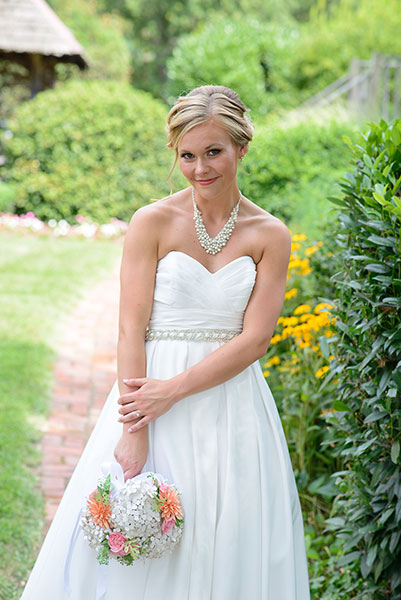 As I began wedding planning, I really wanted ways to make it unique. I thought about paper flowers at first, but they were a ton of work. I saw more and more paper flowers on Pinterest and found a blog that said they used the Cricut. I did some more research on the Cricut and my life was changed! Cutting the shapes out for the flowers became an easy task, and it made my dream of paper flowers a reality.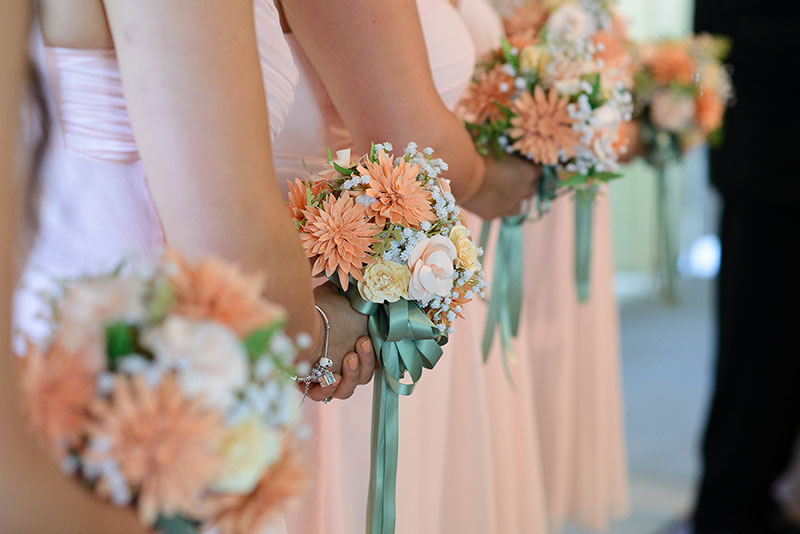 The response to my paper flowers was amazing! Nobody could believe that I made each and every single flower by hand. Guests loved that they were able to take the centerpieces home with them after the wedding and they didn't have to worry about the flowers ever dying.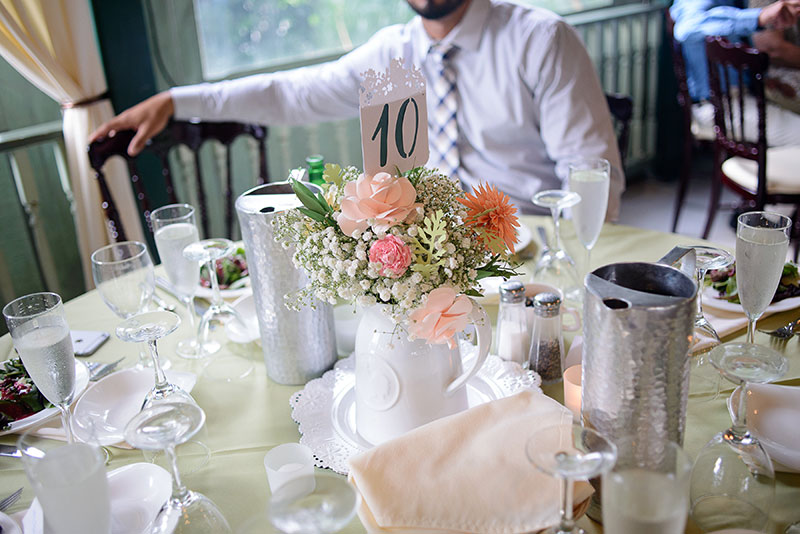 My Cricut didn't just help me make the flowers for my wedding. It also made many small decoration pieces and even shirts for my bridesmaids, flower girl and myself to get ready in! I fell in love with heat transfer vinyl and started an Etsy shop in October making baby onesies. I can't wait to do more with my Cricut!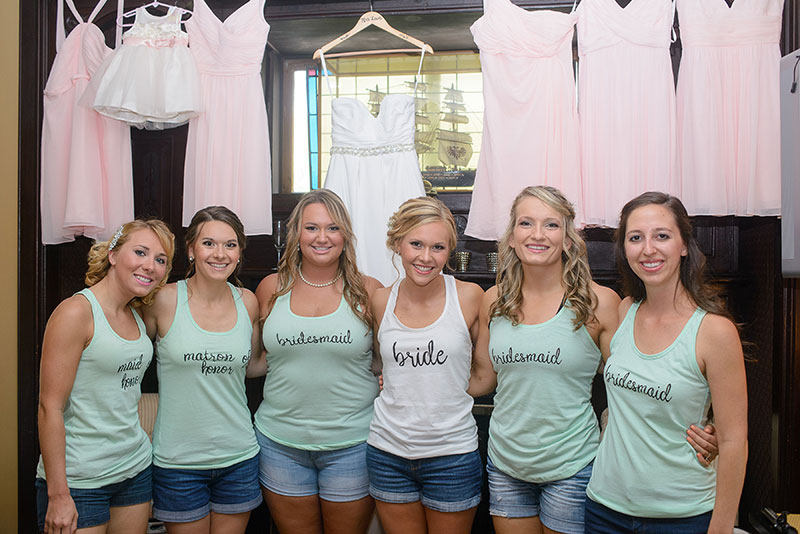 Whimsical and Wonderful: Sylvanna Krawczyk
I am currently a tutor for all the math and statistics classes at a local community college, but I have been a lifetime crafter and maker. When I was finishing up my mathematics degree, I needed to take some programming classes, and I had never worked with a programming language before. A mutual acquaintance had mentioned his roommate, Daniel, was a software engineer, so I asked Daniel if he would be willing to tutor me once a week in my C programming class. It turned out that the class was ridiculously easy, so instead of tutoring once a week, we kind of fell into a pattern of just hanging out, which then became weekly dates, and the rest is history.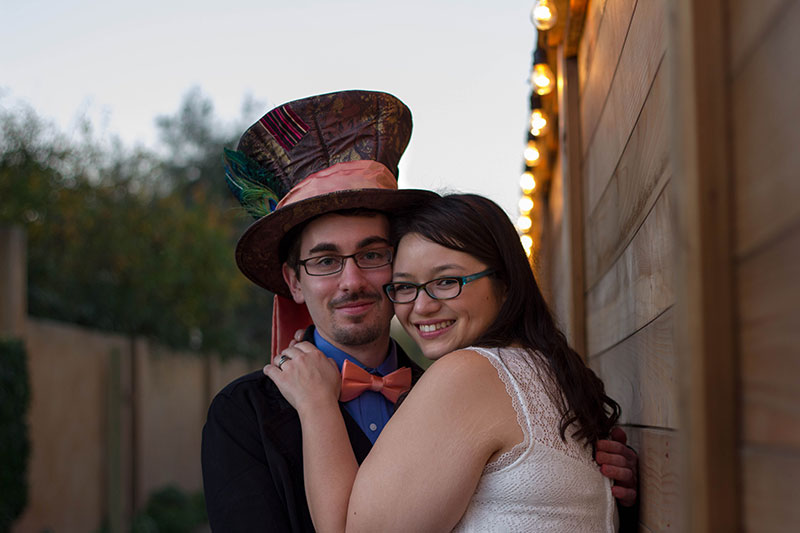 The Cricut has been essential for making my ideas come to life in a way that I am proud to put on display. We chose the Alice in Wonderland theme because of how well it inspired whimsical interpretations of traditional wedding elements like the cake, the decorations, even my wedding dress (I am going to be the red queen/queen of hearts!) Because it is such an uncommon wedding theme, most of what we wanted to see happen has to be DIYed.
Invitations are one of the first things your guests see, and they really set the tone for what to expect at the wedding, so ours were always going to have a funky vibe that I'd never seen before. The Cricut really came in handy in quickly prototyping sample invites so we could play around with different styles and designs. Ultimately, it streamlined the production of more than 50 utterly unique invites that look like they cost a ton but didn't.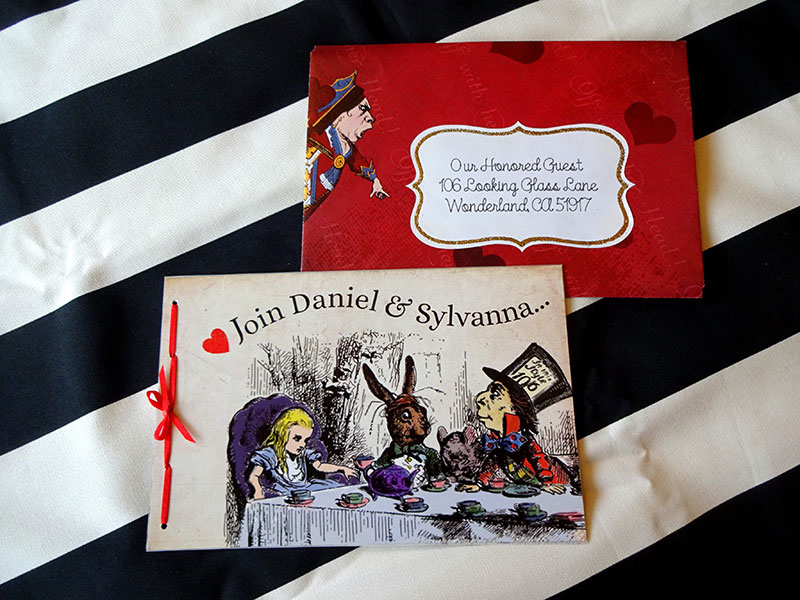 The bridesmaids dresses were trickier, because I knew I wanted my bridal party to be playing cards, but I didn't quite know how to translate the idea elegantly. Finally, one of my bridesmaids suggested we start with a plain white dress and decorate it. Once that was decided, the first thing I thought of was making fabric iron-on appliques with the Cricut! Cutting them was a breeze, and once we had that done, we could play with their placement and create the style we didn't even know we wanted when we started.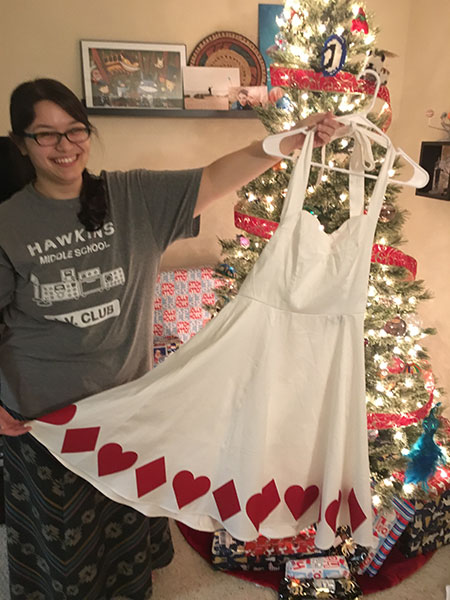 I am so excited to make flowers next. Being a mathematician, I want to use pages from an old textbook to cut my rose petals and put together a very personal bridal bouquet, and my bridesmaids will be sporting some very theme-appropriate playing card bouquets. For my bridal shower, we're doing a DIY wine and paint night and all of my guests will be painting their own Cheshire cat canvases. For that, I'm going to be designing and cutting a cute stencil—I've discovered the Cricut is fantastic for making stencils out of Dollar Store plastic cutting boards!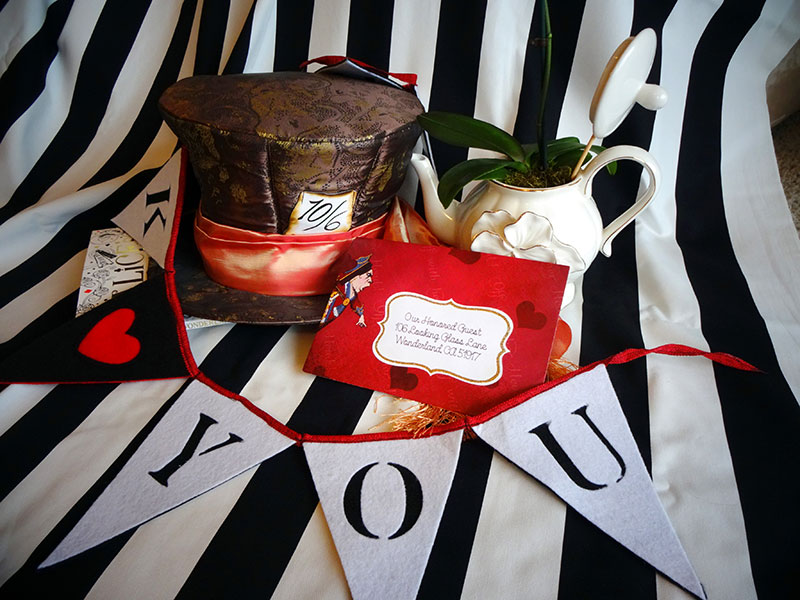 The response to our DIY wedding has ranged from overwhelmingly positive to ecstatic! Our theme is so rich in material to draw from that I really went to town on coming up with DIY ways to transform our wedding venue into this alternate world. We're even making a giant chess set from scratch! Family and friends are just blown away by these creative elements and how well we're pulling them off—it's definitely going to be one of those weddings that people will remember because of how unique it is.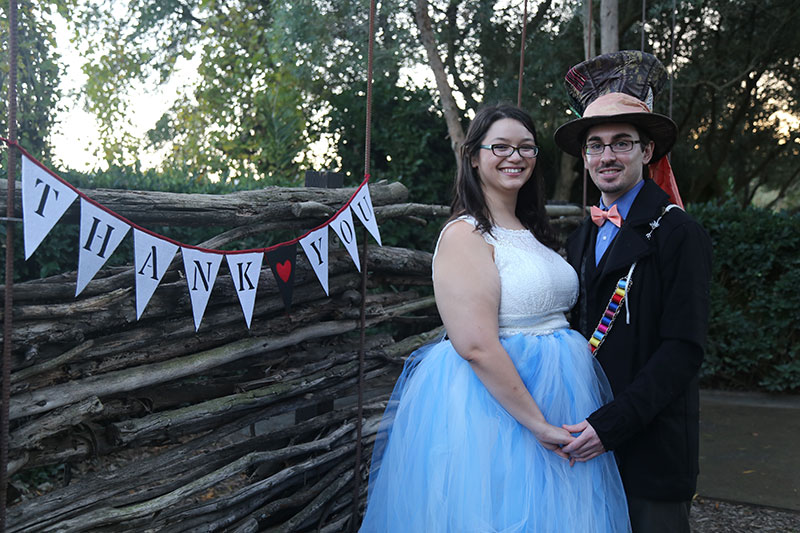 Congratulations are definitely in store for both Rebecca and Sylvanna. Their DIY weddings couldn't be more different, and yet, they both found a way to use the Cricut to make their nuptial elements a true reflection of their individual love stories. We applaud their ingenuity!
Blushing bride or gushing guest? Show us some Cricut wedding magic you've made or seen using #MyCricutWedding on Facebook or Instagram and tell us in the comments below!