June 9, 2017 • Contributor: Jessica Roe from Every Day Party Magazine
Hi everyone! It's Jess from Everyday Party Magazine here again sharing one of my favorite party tips.
I love to use Cricut printable vinyl to create custom drink bottle wrappers for my parties. It's a simple addition that adds a lot of WOW! These bottle wraps will be perfect for all of your upcoming summer BBQs and of course, the 4th of July!
Begin by measuring your bottles. I like to measure the circumference of the bottle, and then the "billboard" space. This is the place where you will add graphics and text.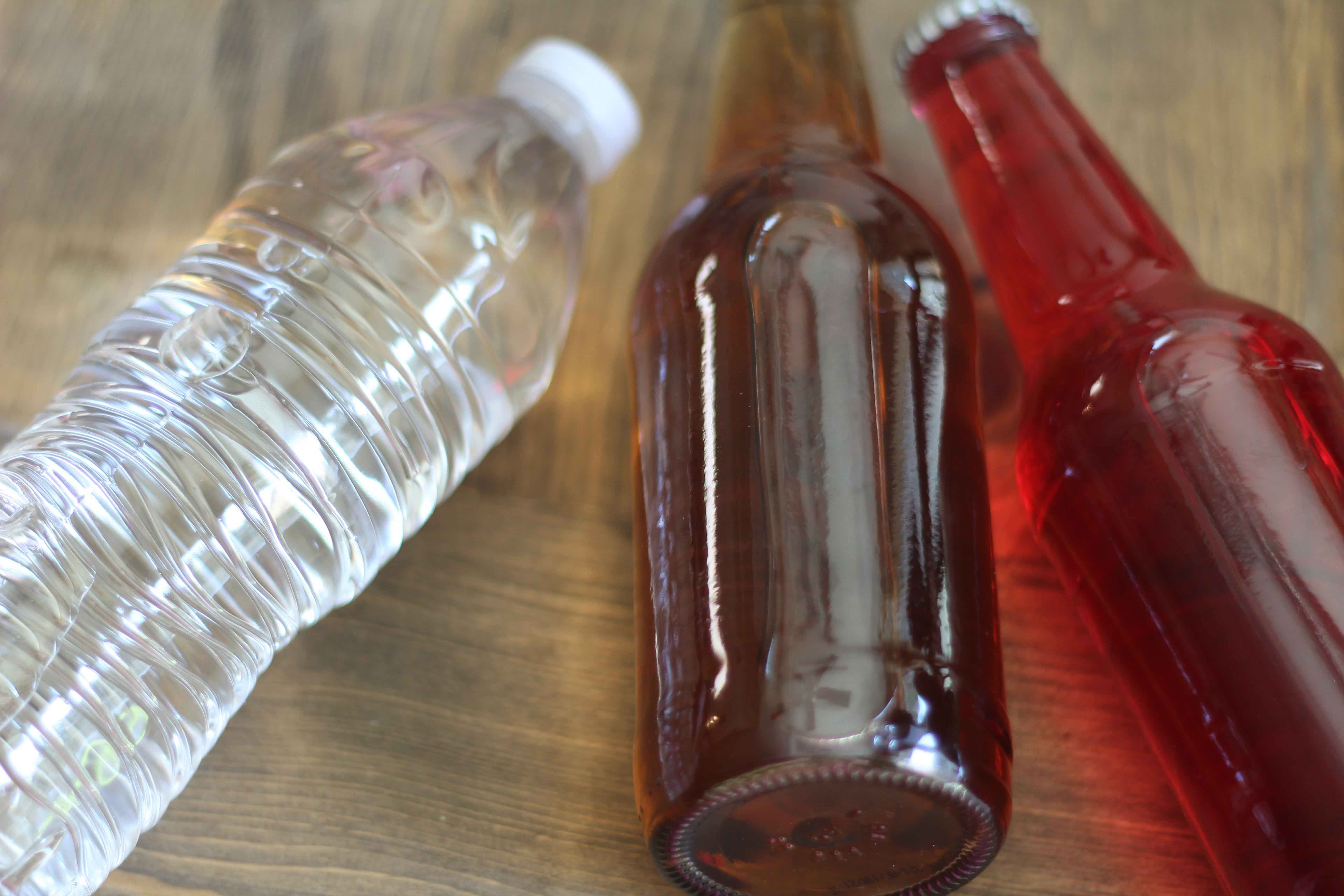 Next, open Cricut Design Space and create your design. I designed a patriotic themed drink wrapper, but the sky's the limit. Select an image from Design Space or upload your own. I typically create two rectangles to design in. One is the full bottle wrap. (The circumference of the bottle and the height of the label) The second is smaller "billboard", where I place most of the text and graphic. This helps me visually place everything. Once I'm happy with the design, I remove the "billboard" rectangle and flatten it to make it printable, if necessary.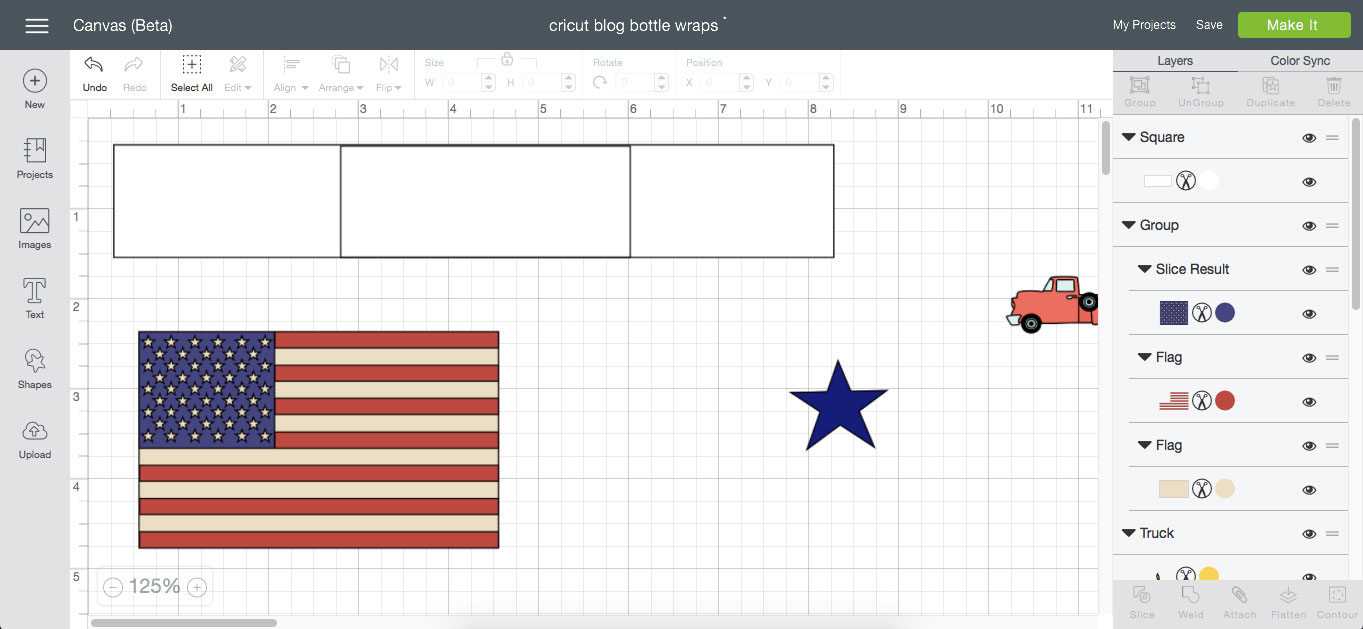 Now, I add any more graphics, designs, or pattern fill to the larger rectangle. I select the whole design and attach it. (This keeps everything together as one print, then cut file)
Send your design to print and then cut. At this point, you can select the amount of labels you want to print then cut. Send the file to the printer to print, then, cut the design.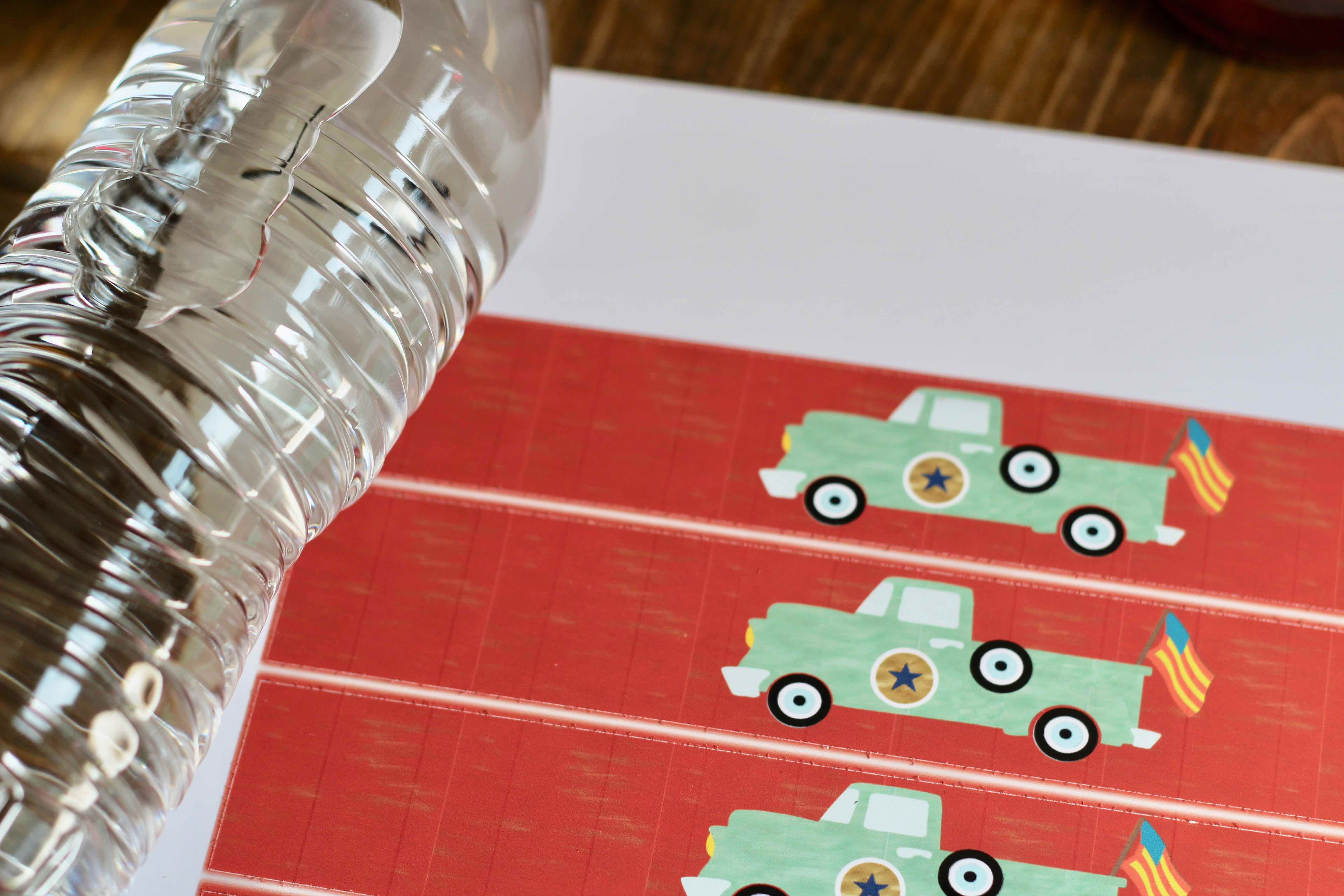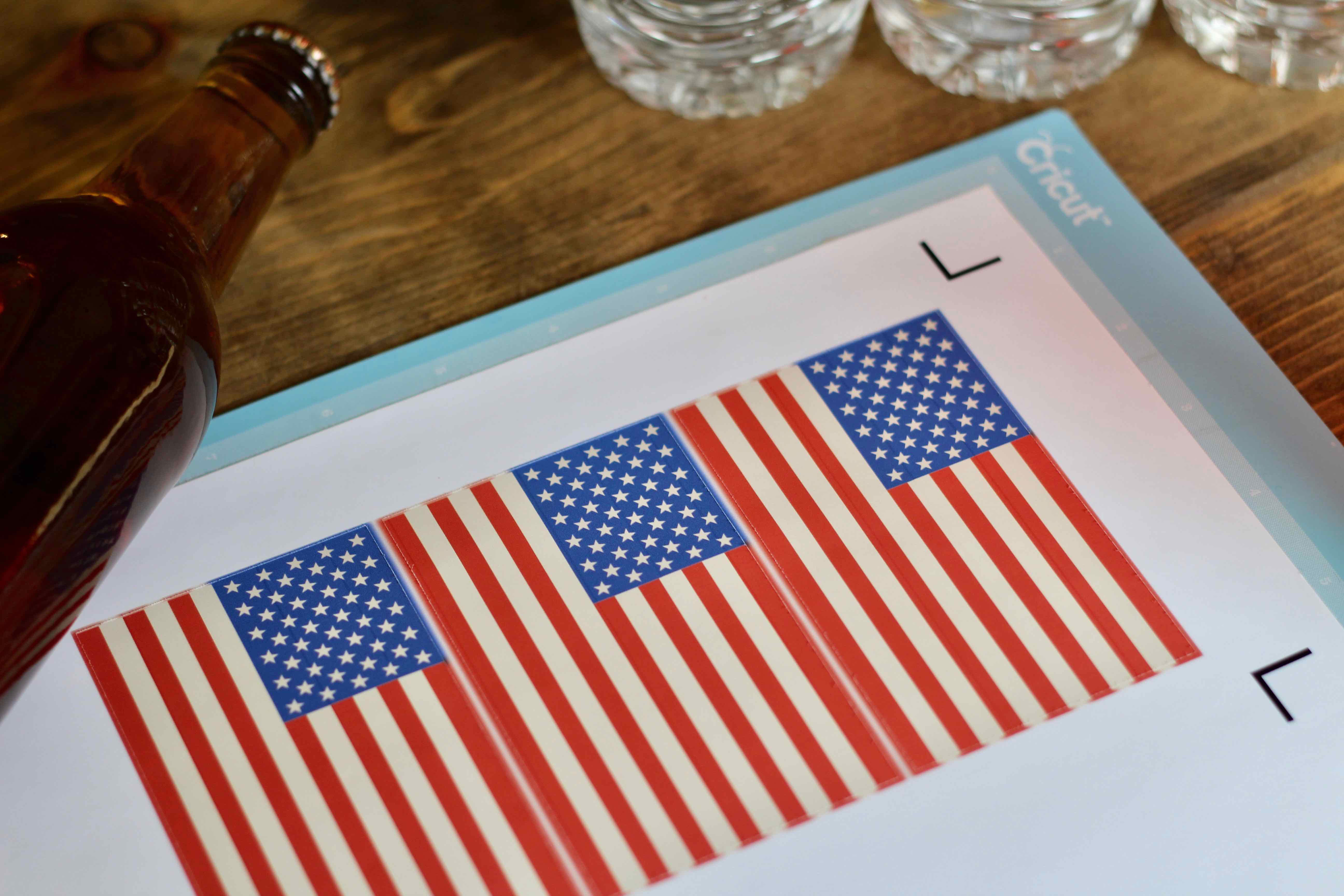 Finally, you're ready to add fancy custom labels to your party drinks!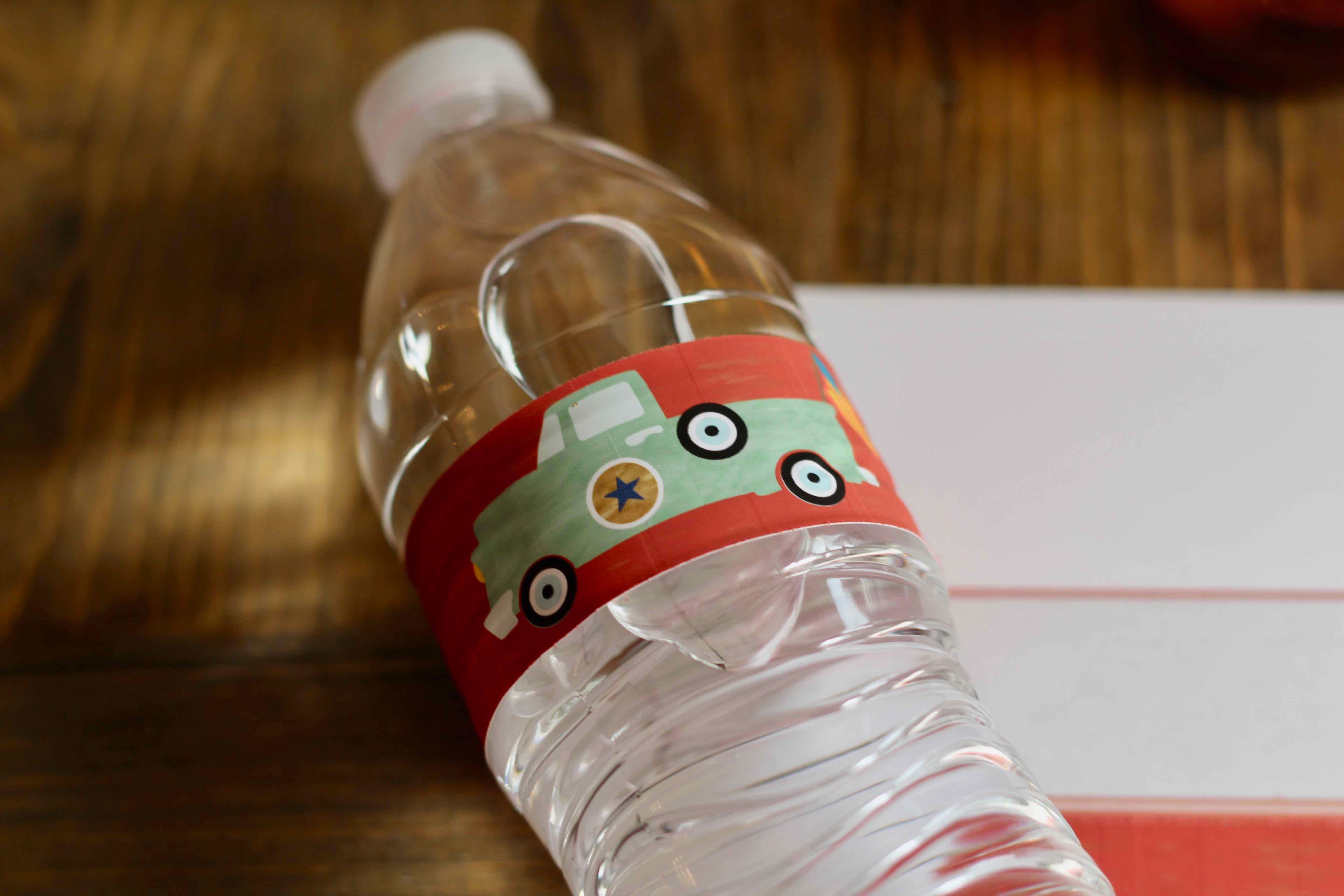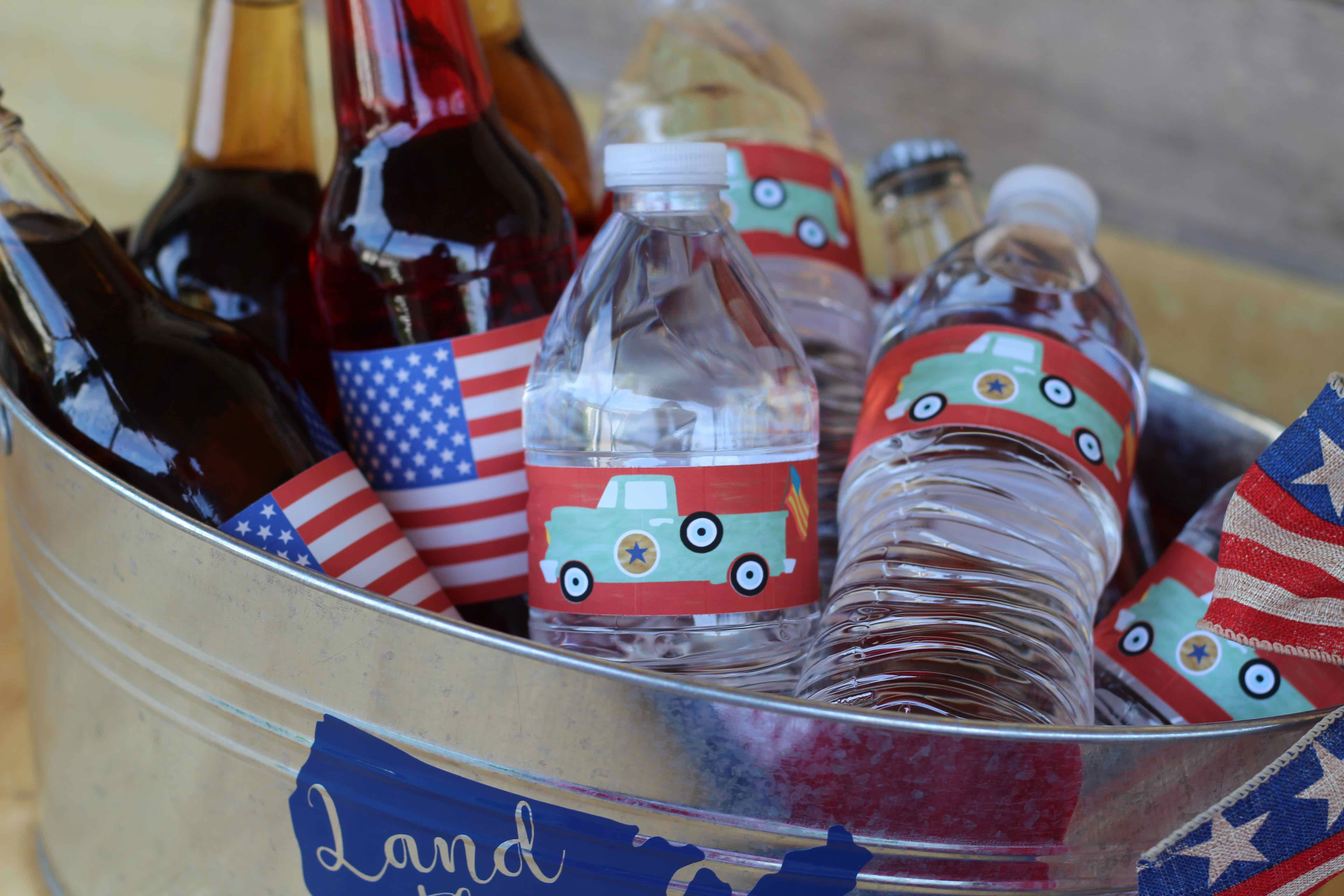 This is also a great way to embellish inexpensive party cups, favor bags, and everything else for your party!
For more party inspiration and tips, check out my blog!