January 24, 2017 • Contributor: Katie Adams of The Crafty Blog Stalker
Do you dream of having a beautifully styled bedroom just like you see in the magazines? Dream no more and actually start creating that amazing room.
Hi! I am Katie and I blog at TheCraftyBlogStalker.com. Don't you love that "I made that!" feeling that comes with DIY? At The Crafty Blog Stalker you will find many different types of tutorials that will help you feel confident in what you are creating so you can show off that finished project with a big ol' smile.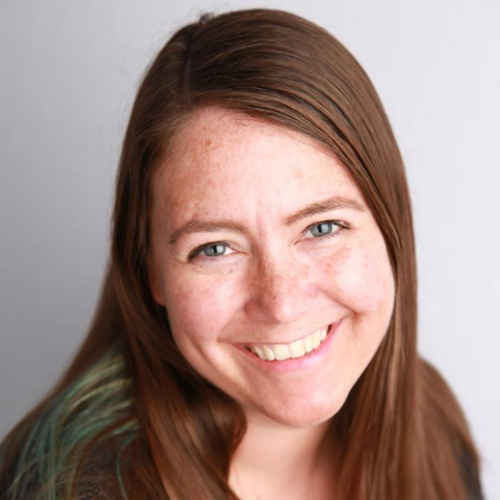 Recently, I was asked to participate in a challenge with 5 other bloggers to create a gorgeous Industrial Rustic themed bedroom using the Cricut and furniture from Hayneedle.com.
This Iron Gate Nightstand was just one of my projects. It came together even better than I imagined and was so much fun to complete. Below are some of my tips and tricks for this project. Make sure to visit Cricut to see all of the other projects and the finished room.
To cover the entire top of the nightstand the stencil is sliced into 4 pieces. Before laying each quarter of the stencil down, find the center point by lightly drawing and X with a pencil corner to corner. Then, align the inner corner of each stencil piece along that center point.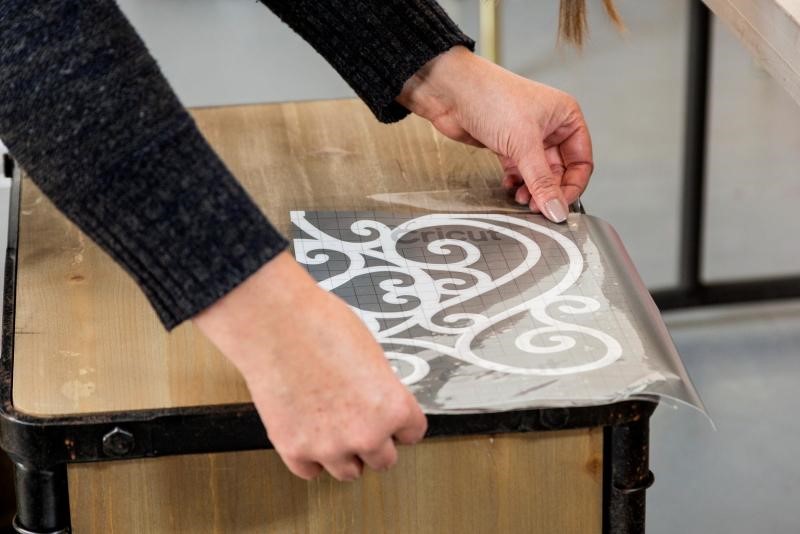 The reason I chose a whitewash technique is because I wanted the grain of the wood to be visible through the paint that was applied. To whitewash, wipe the paint onto the surface with a damp rag and then wipe the excess away with another damp rag. This may take several coats until you get the look and density of the paint you want.
Make sure to apply the stencil to the side of the drawers for a fun peekaboo look! Use the same whitewash technique as the top of the nightstand.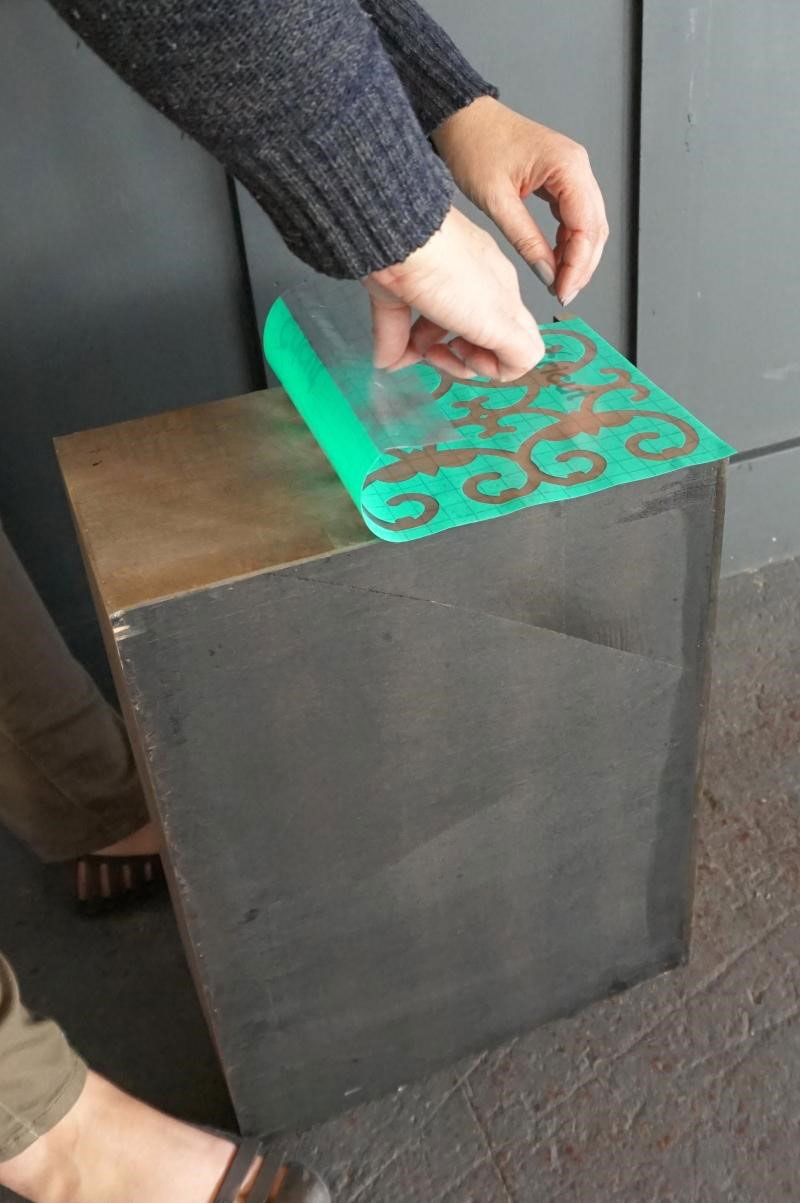 You can see below how the peekaboo drawers look when they are pulled out from the nightstand.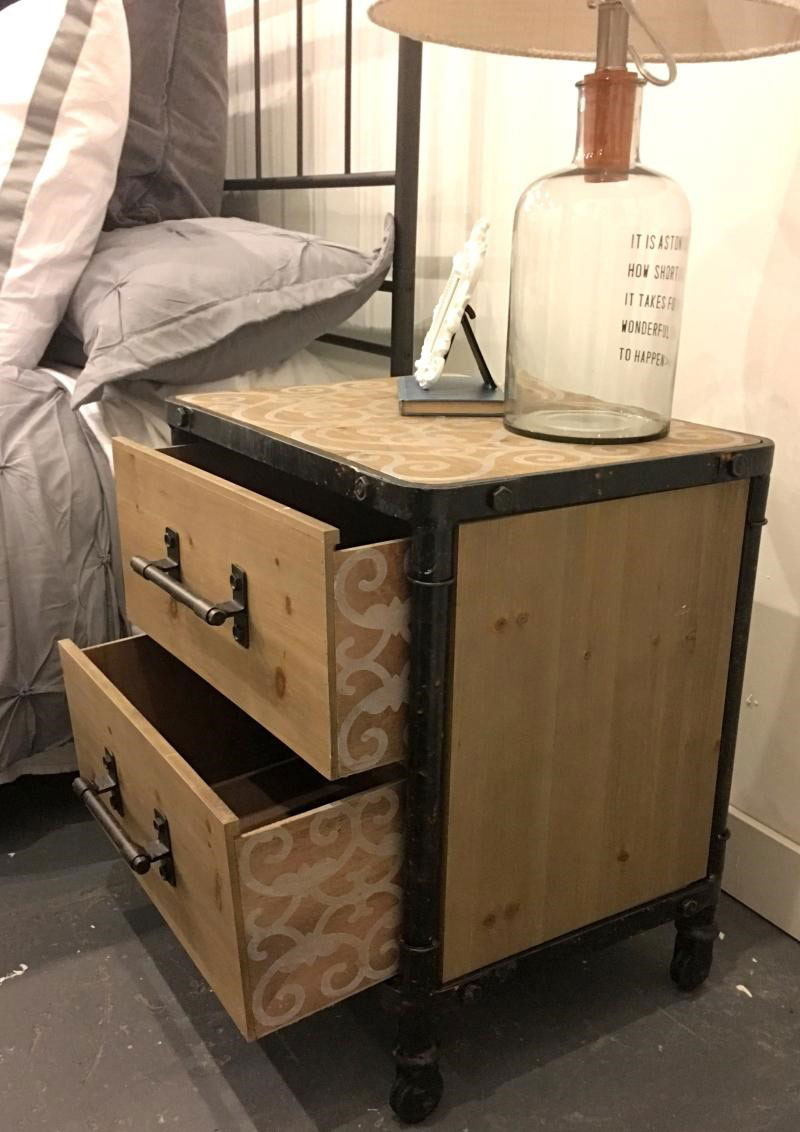 The Iron Gate Nightstand is the perfect addition to your Industrial Rustic Bedroom and you'll love it even more because you designed it yourself.