March 15th, 2018 • Contributor: Jessica Roe from Everyday Party Magazine
Hi there! I don't know about you, but I am just about DONE with winter weather, and I am so ready for the warmer weather, and days spent by the pool. I also love all things linen and I am pretty enamored with tropical leaves and decor.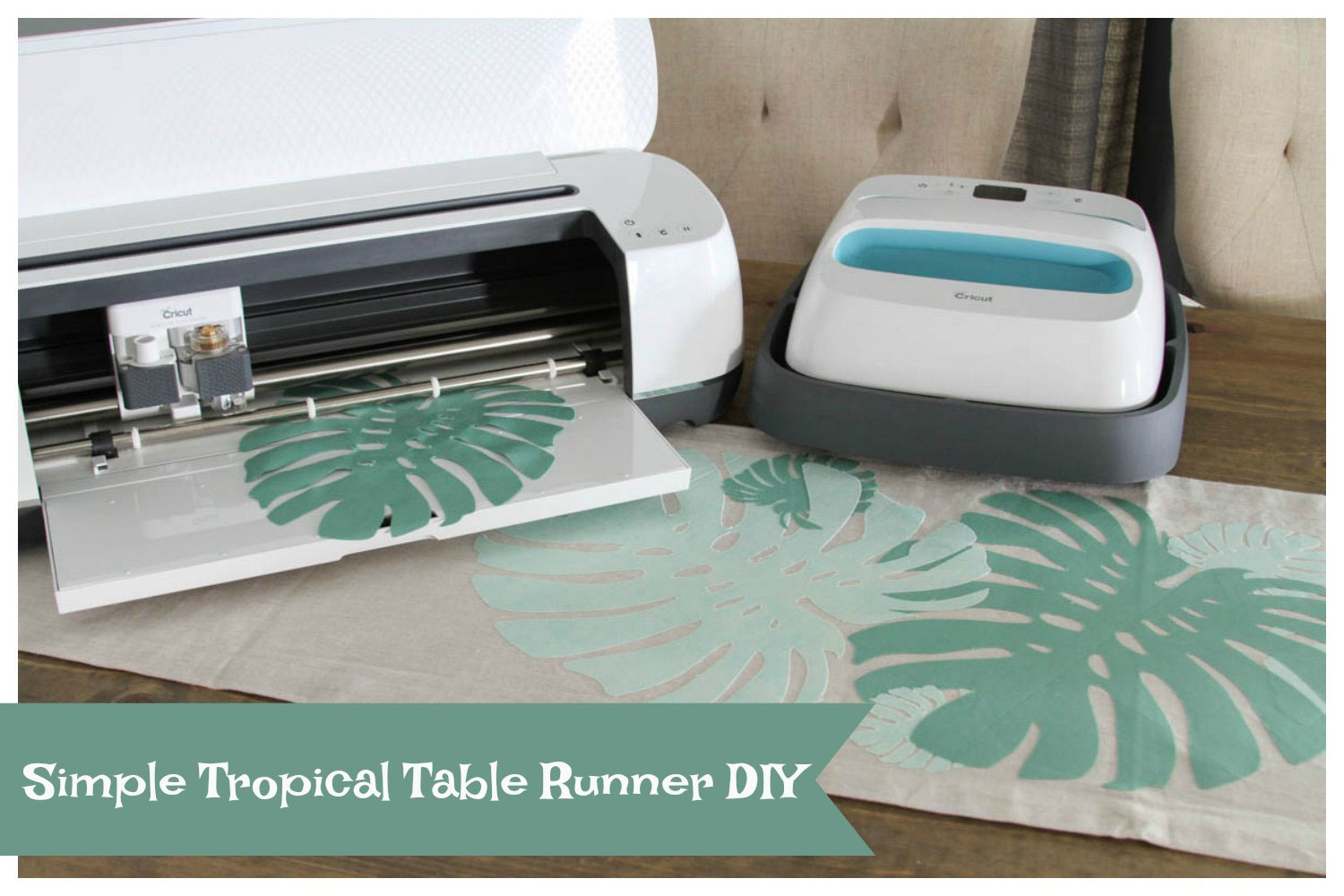 To bring myself a little of the summer that I am craving right now, I ordered a simple linen table runner - but you could absolutely make one if you wanted - and used my Maker to cut out tropical leaf appliqués for the runner.
1: Measure Table for Runner
Measure the table for your table runner.  Then make or order a table runner to fit.
2: Measure the Runner
Measure the table runner. This will help you decide how large to make your appliqués.
3: Create Your Design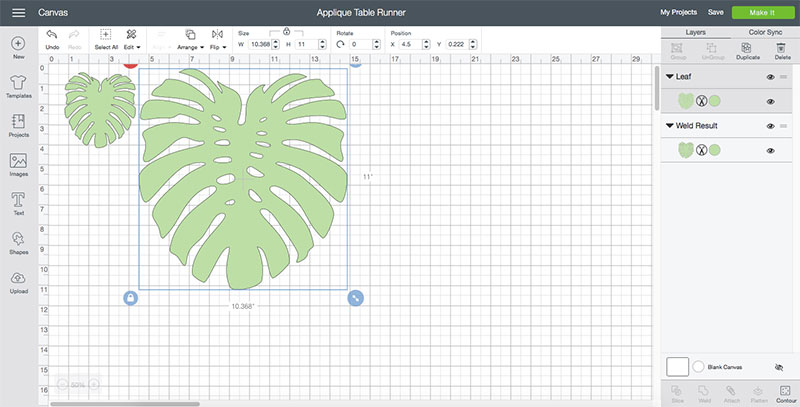 Open Design Space (or use this cut file) and adjust the leaves to fit your table runner. I made 3 larger leaves, 4 medium leaves, and one small leaf.
4: Apply Heat N Bond
Use the EasyPress to apply the Heat N Bond to the back side of the fabric, and cut to fit a Cricut cutting mat.
5: Cut Out Leaves
Apply the fabric, fabric side up, to the cutting mat, and send the design to your Cricut to cut.
6: Remove Leaves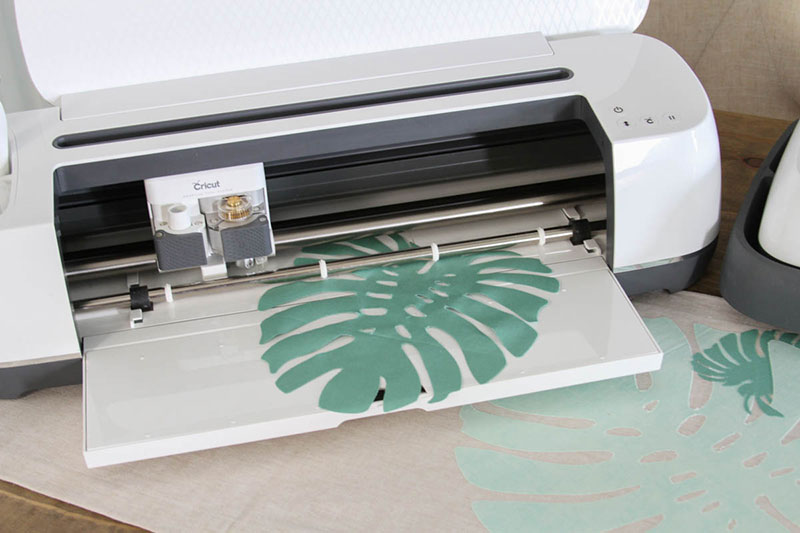 Remove the leaves from the mat.
7: Arrange on Runner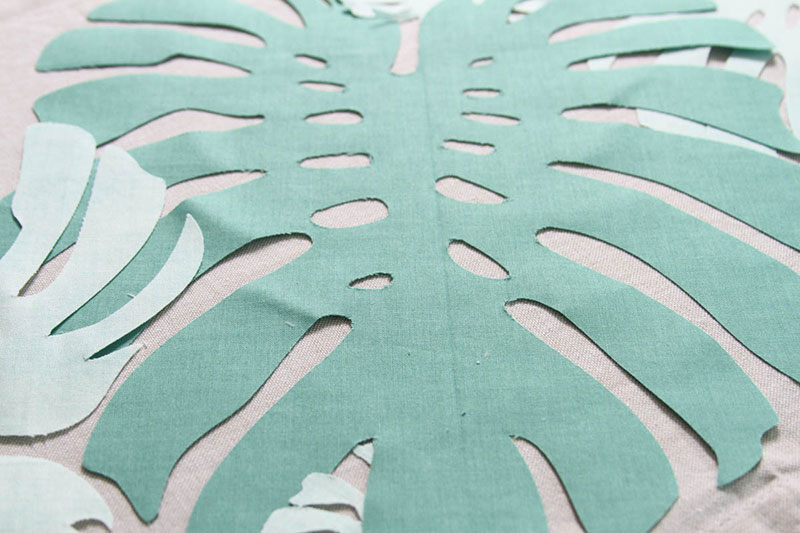 .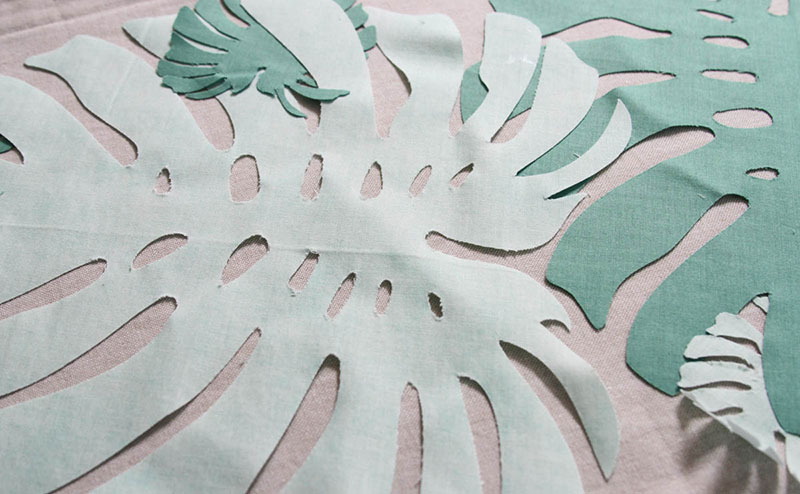 Remove the Heat N Bond backing from the fabric and place the leaves on the table runner. Have fun with this, layer the leaves, and stack them.
8: Apply Leaves to Runner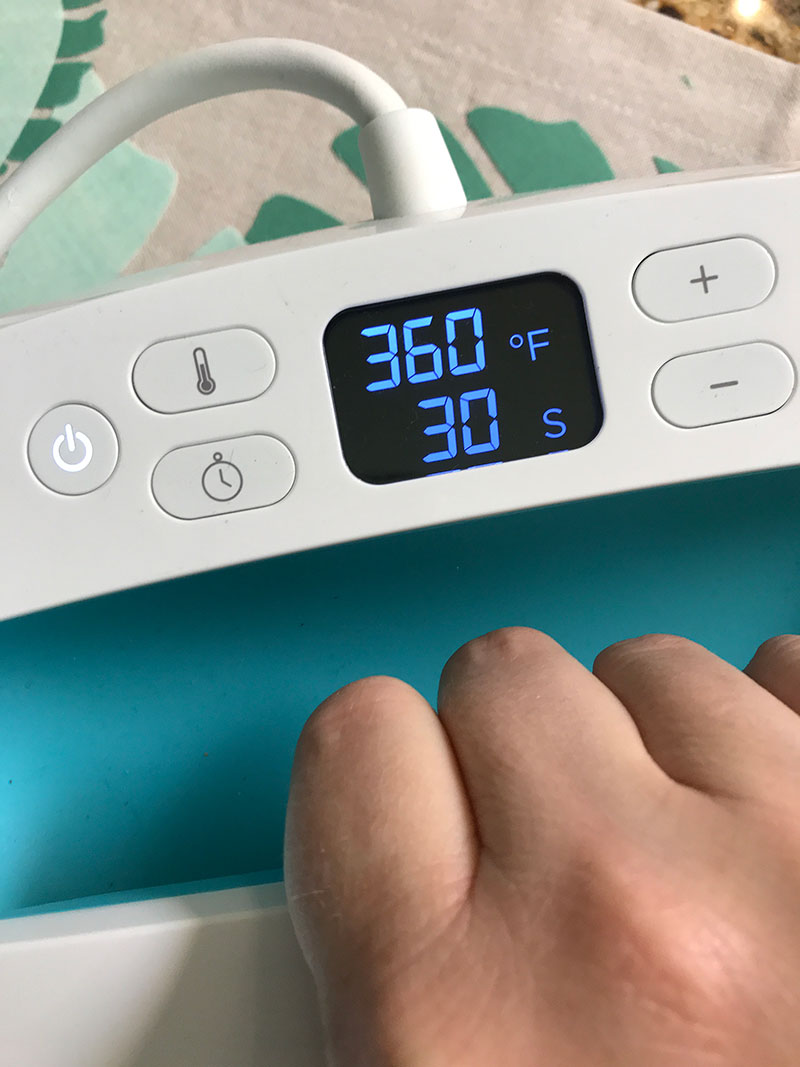 Use the EasyPress to apply the leaf appliqués to the table runner. I set the EasyPress at 360* for 30-45 seconds for each section of the leaf. Repeat on the back side of the table runner.
Step 9 (Optional): Sew Around the Appliqués
10: Place on Table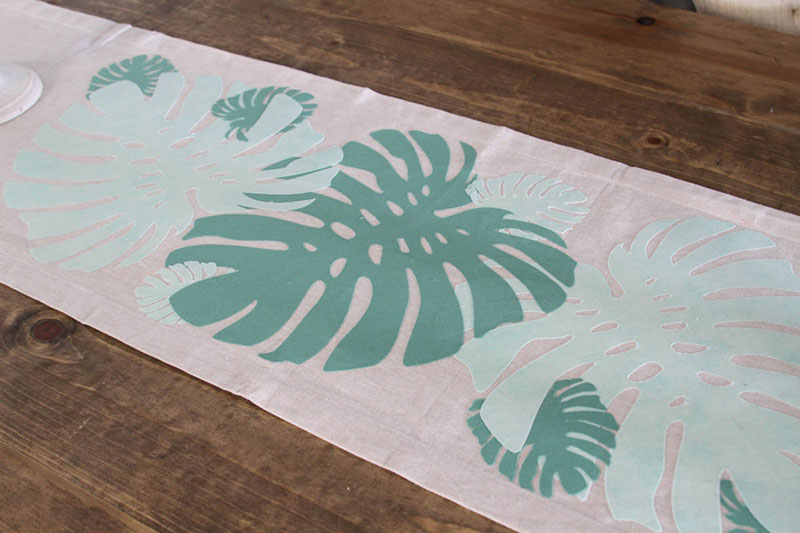 Decorate your table, and enjoy a fruity beverage…you are ready for Summer!