March 7th, 2018 • Contributor: Lauren Duletzke, Cricut PR Manager
In October 2017, Cricut launched a scholarship contest called Project Maker with students in Home Products and Accessories Design at the Fashion Institute of Technology.
Challenged to create cohesive collections using diverse materials with Cricut Maker, over 50 students participated and submitted innovative concepts in the home and fashion accessories categories. A key focus for the students was to make sure their designs could translate for the everyday craft hobbyist, making it easy for anyone to recreate their collections.
After months of sketching, creating in Design Space and prototyping, 10 student finalists were chosen to physically produce their collections and present to a panel of Cricut judges in New York City. Here is an amazing look at their journey through the contest.
Meet the Scholarship Winners
While all of the students created impressive collections, 3 students were chosen as the scholarship prize winners. Their unique use of materials combined with the ease of project creation and premium collection aesthetic blew the judges away.  
Not only did these students receive a scholarship prize for the collections but their collections are now available in Design Space for our community to create. Let's meet them:
Saumya Sharma, Accessories Design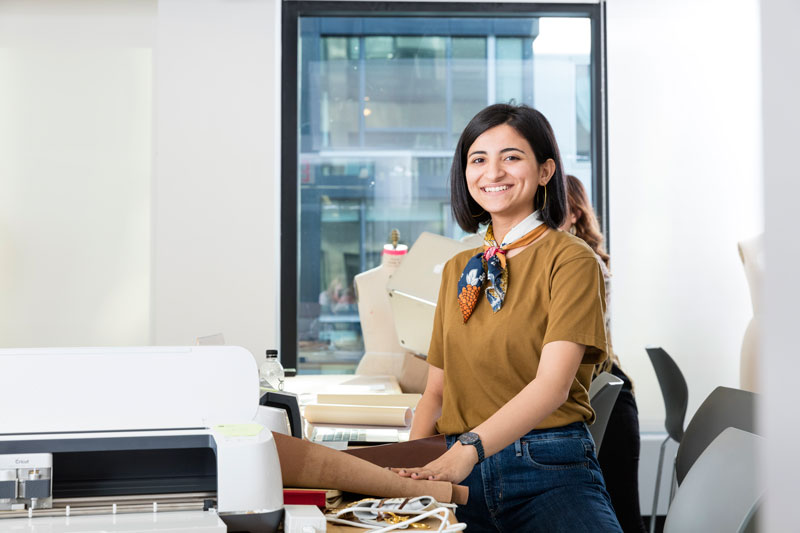 Her collection Essentials and Not is an 8-piece accessories collection ranging from projects like a headphones-keeper, wallet, keychain and a small backpack. The leading material used is leather for the base products and Cricut Foil Iron-On for the leaf pattern.
Saumya's inspiration for her collection comes from her favorite palm plants, which her dad grew at their home in India.
"When I was in school, I loved making things with my own hands, but I didn't always have the resources or skill to do it the best way. The Cricut maker helps people like me bring to life our ideas."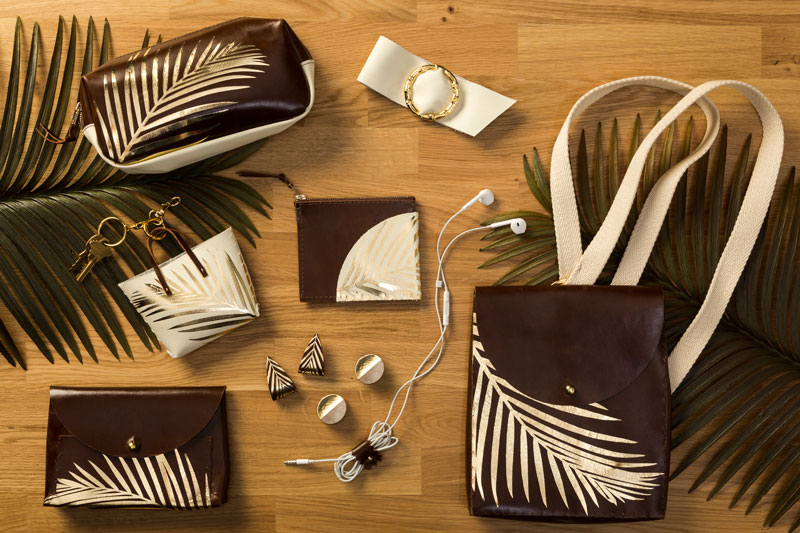 Catherine Clock, Home Products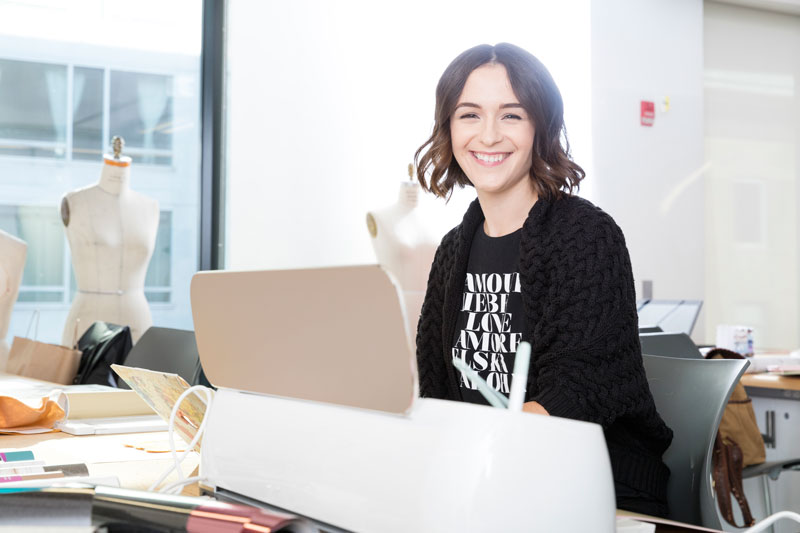 Her collection Jungle Chic is a collection of tropical chic nursery projects, for either a boy or girl's room, including wall art, room decor and furniture design. She used a variety of materials including Cricut Cardstock, Felt, and Iron-on. Cat's inspiration comes from the mixing and matching of prints, one of the leading trends in home design for 2018.
"Cricut gave me a chance to take everything I've learned and put it into action."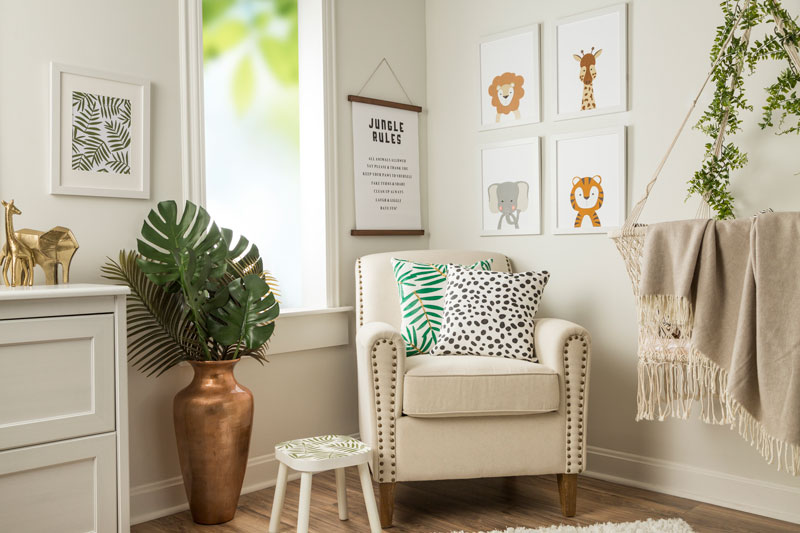 Chloe Sooyeon Kang, Accessories Design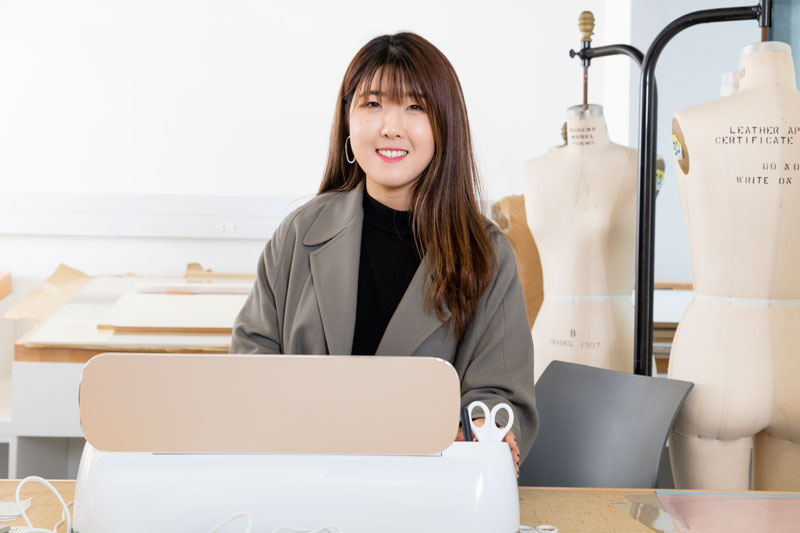 Her collection Blooming You is a fresh and bright inspiration to the contrast of New York City's hectic industrial vibe. Chloe sees her collection as a way to brighten up any woman's wardrobe with a focus on personalization, given the vinyl elements used across the bag.
She also used one of this year's most popular accessory materials, PVC plastic, to create her collection and embellished with Cricut felt floral pieces on snaps.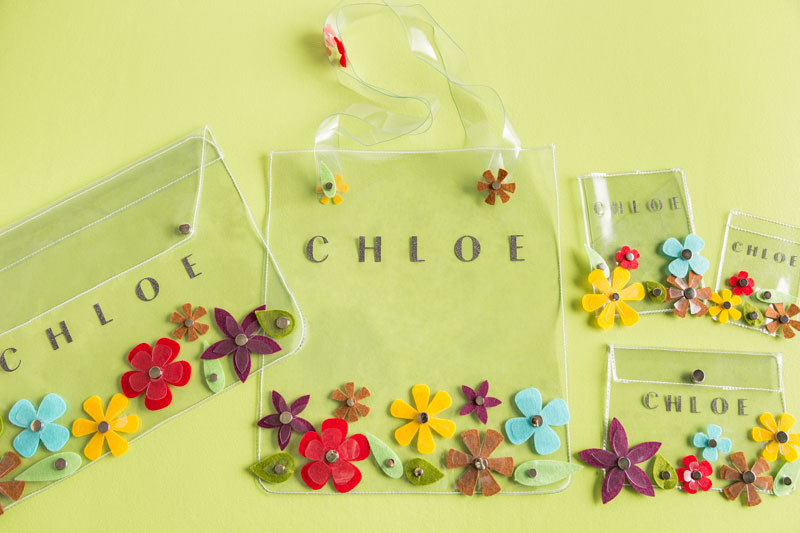 Make the collection in Design Space: Blooming You
Tell us what you think about these student collections in the comments below. You'll see tutorials on some of the winners' favorite projects coming to the blog soon. We will also be adding some of the other student finalist projects into Design Space in the near future, so you can make more of their beautiful collections.