January 19, 2017 • Contributor: Scarlet Letters Copywriting
Know someone whose excitement for crafting always makes you want to sit down and try something new? For us, that's Lydia Nordhoff of Lydi Out Loud. Her blog is just filled with fun, fresh ideas to try out, from Cricut creations to crowd-pleasing recipes. We sat down with her for a quick chat about the motivation behind her site.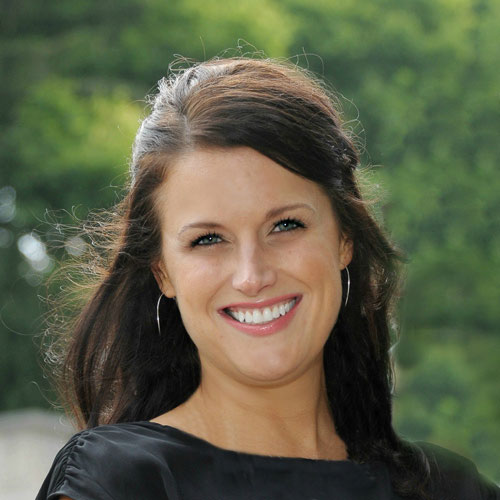 What inspired you to start your blog?
Before I started my blog I felt like I had lost my creativity. I've always loved to create but was working so many hours for my job that I hadn't made time to do so. I started the blog as a way to hold myself accountable to uncovering and nurturing my creative side. Honestly, I was terrified that I wouldn't be able to find that part of myself after ignoring it for so long, but it will still under there.
How has your Cricut machine changed your crafting?
My Cricut has not only changed my crafting, but my gift giving, my decorating and even my parties! It's completely changed my approach to creating; any random found object has the potential to become a Cricut project. I also love how accessible crafting with Cricut is for any level crafter. It's crafting meets lifestyle. See Lydia's craft workspace in the header! 
What is your favorite feature to use on your Cricut?
Hmm, that's tough! It's like asking me to pick a favorite child. Since I just did it, I'll go with Print then Cut. I've been using that feature to make stickers and created some fun luggage tags with printable vinyl.
Are there any trends in the world of DIY that you are particularly excited about?
I'm loving the planner trend and all of the fun DIY planner accessories. I've always been a paper planner lover; I mean is there anything more satisfying than physically checking something off of a to-do list? I think not.
What are you working on right now?
I always seem to have two or three things I'm working on, but one of my favorites right now is planner clips I'm making with Cricut poster board. I also just made the football favor boxes on Design Space® for a party, and they are so cute!
These favor boxes are sure to score big at Super Bowl parties. Designed to look like their favorite pigskin, they're easy to make with a quick run over to Design Space!
Lydia's came out amazing! She's a huge Buckeye fan, but her game day ideas work for any team out there. Check out her blog post, including the favor boxes, here. 
Thanks so much for chatting with us, Lydia! We can't wait to see what you come up with in 2017.
Do you love following Lydia, too? Show us your Lydia-inspired creation at #CricutMade!