February 8, 2017 • Contributor: Marketing Director Tiffany Isbell
I'm back and ready to help you discover more fabulous things in Cricut Design Space! This week, let's talk about how to uncomplicated images for a quick cut and complete project. We're here to dissect the difference between a multi-layered image and a single layer image – and hey! What does this mean anyway?? What is a layer on an image? And how do I work with it?
For me, layered images were a little (ok maybe a LOT) tricky at first. I love to make things, and I love to make things frequently. BUT I need to make simple things. With limited time (like all of us!), I would either A) never get around to making anything or B) have hundreds of incomplete projects lying around until I found that elusive moment to finish. I think it's safe to say that the several "mid-projects" I already have in my work room is enough.
A layered image is one that has multiple parts. The layers all fit together to give more depth and color variety to an image to really make it stand out. Sometimes, this is really beneficial for projects, and other times, a single part of the image can be used for great impact, which means you might find a perfect image for your project, but only want to use one part of it.
Let's tackle single images quickly. When I first started using a Cricut, I only searched for images that were single layer. I recommend that for newbies for sure! Sometimes the layers get a little complicated to put together. To find single layer images, we're going straight back to the filter again. YAY FOR FILTERS!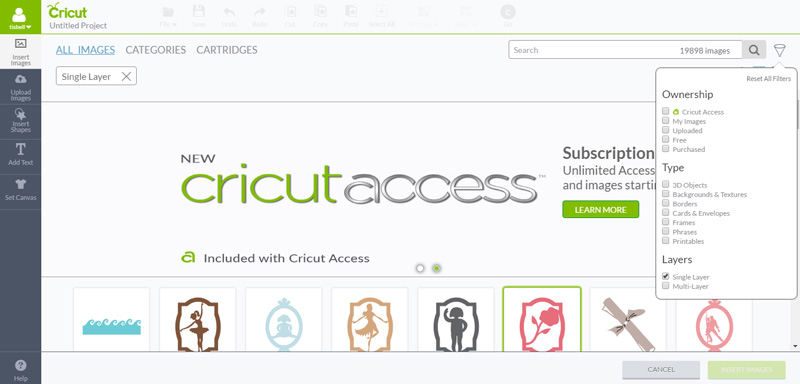 Once my "Single Layer" filter has been selected, I can search for "Valentine" or whatever I might be trying to find at the moment.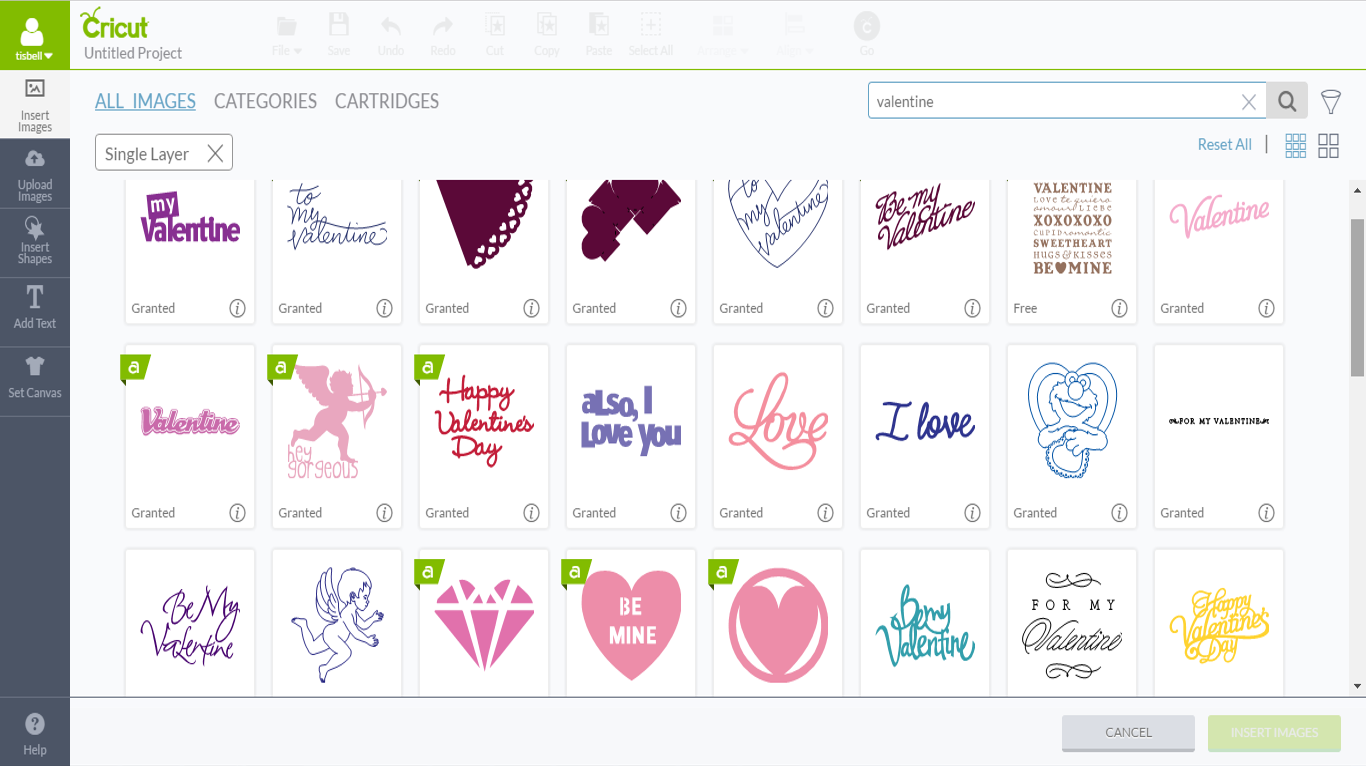 It'll make for a quick cut and a fast project. This year, I wanted to tell my Valentine that I thought he was AWESOME. So, I searched for the word "Awesome" in the search bar. I gave you a sneak peek earlier in the year on that pillow.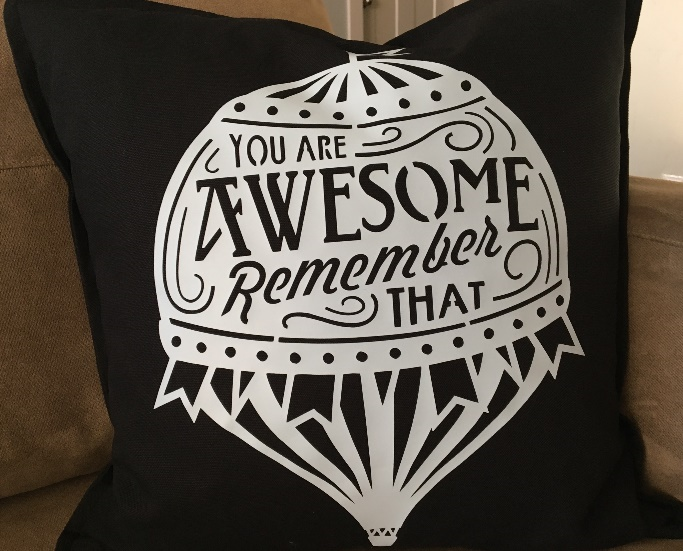 Would you believe it if I told that it came from a 3-layered image? Well, here it is.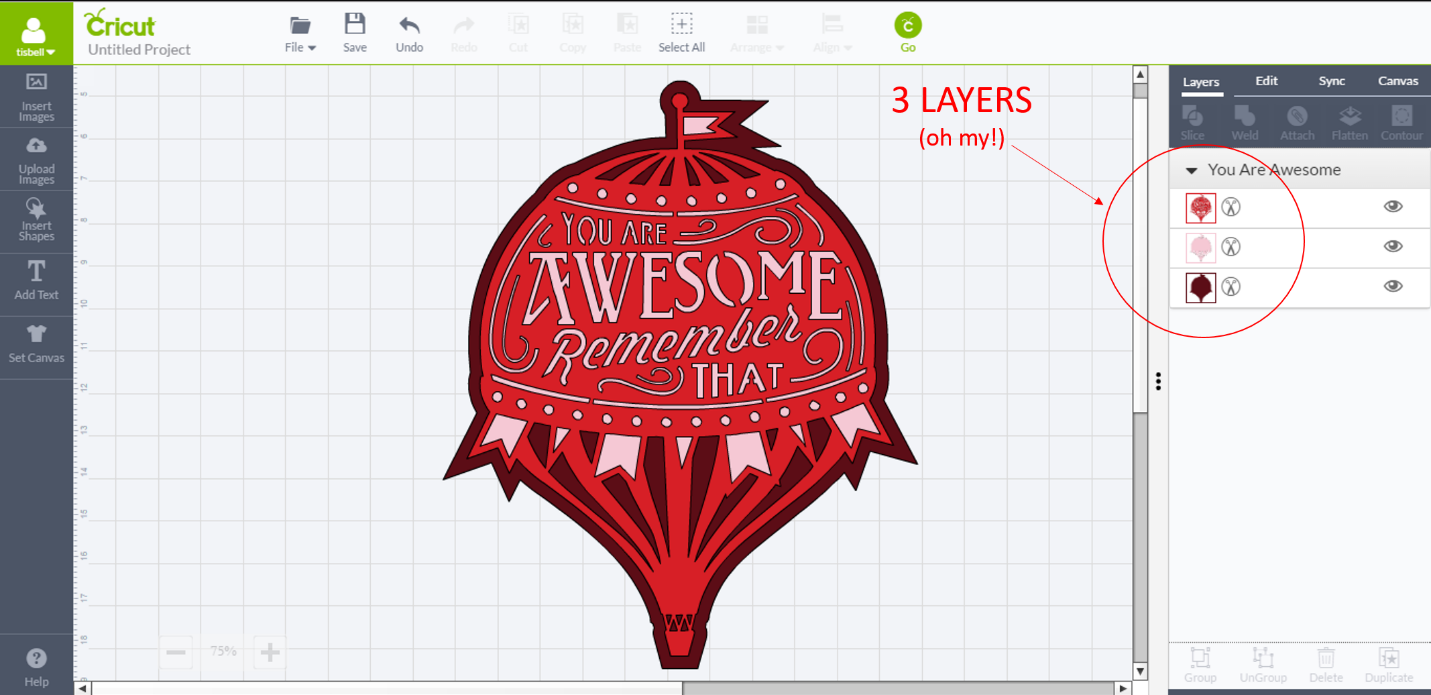 Getting from a triple layer image to a single layer was as easy as 4 clicks! All I did was delete the two other layers and narrow it down to just one layer.  It's that simple. Something that originally seemed a little difficult to line up and piece together, can actually be fast and still make a really AWESOME (hehe) project! 
In the Layers panel, click on the layer that you want to delete and then click the trash can at the bottom. Quick and easy! Removing layers is the fastest way to get a quick cut image out of something more complicated. 

I decided to make all my Valentine's AWESOME pillows this year so I narrowed my "Awesome" search down to Single Layers and found these others too!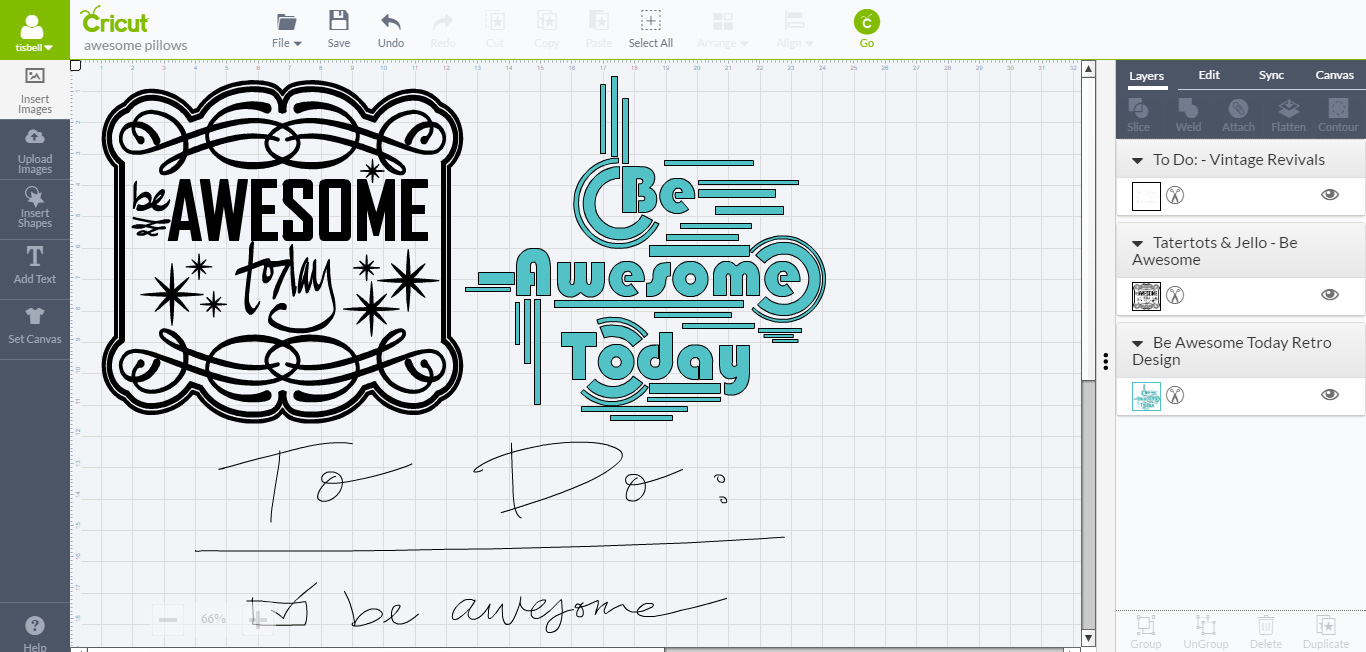 Tell us in the comments what you're making for your Valentine's Day whether you're celebrating with a special someone, having a Galentine's Day, or on all the special people in your life. Cheers! - T