September 26th, 2017 • Contributor: Ginger Bowie from Ginger Snap Crafts
Hello, Cricut Friends! It's Ginger from Ginger Snap Crafts. I am so excited to be back over here on the Cricut blog. I am so grateful that I have this amazing opportunity to hang out with you every month. As I've said before, I'm still a Cricut newbie. I've been using my machine for about a year & a half, and every day I am learning new things to do with these amazing machines!
Today I'd love to share How to Remove the White Background on Uploaded Images. Cricut Design Space has tons of fabulous images, but sometimes you'll find that you need to upload your own images into Design Space. Whether it be a company logo or a school mascot image or your own design, you can turn just about any image into a cuttable image for your Cricut. Let me show you how I made this adorable Pumpkin Patch Sign using my own image & Cricut Design Space.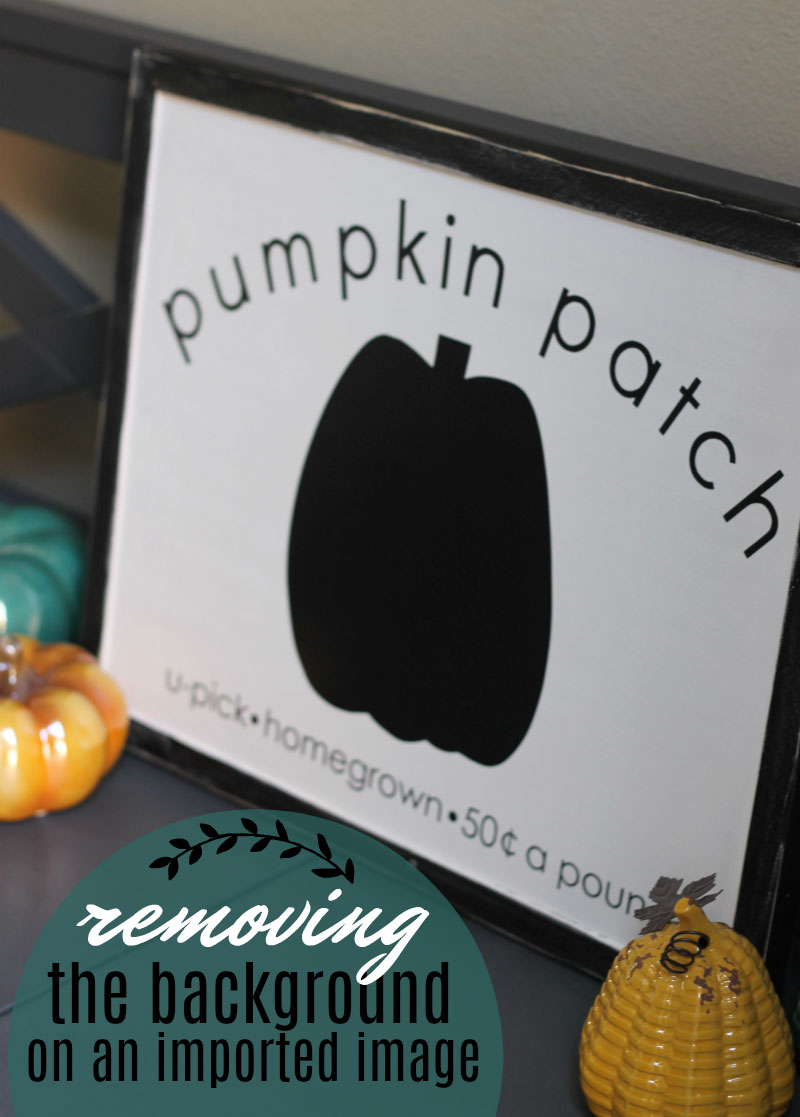 Supplies Needed
Wood board
Black & white paint
Paint brush
Sandpaper (optional)
Your own image
1: Design Your Image (or find an image you'd like to use).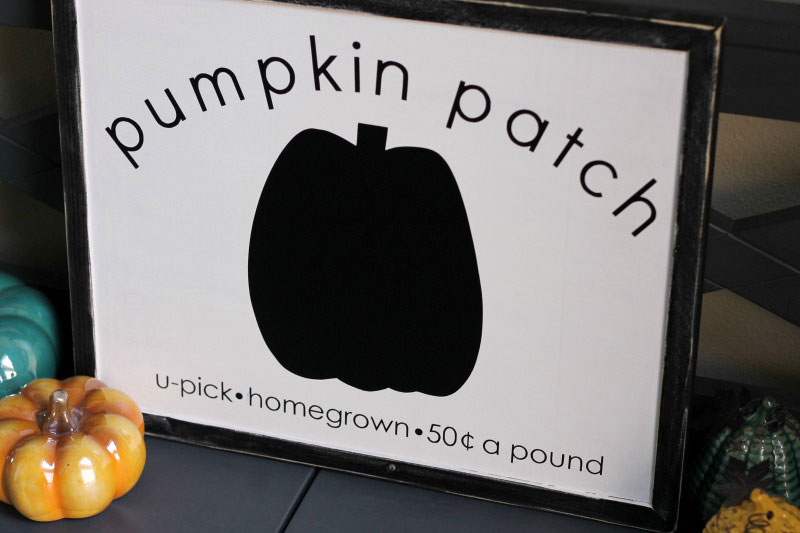 First, I designed this cute pumpkin patch sign, and then I saved it as a png on my computer. You can also upload jpg, gif, bmp, svg or dxf files as well. I like to save my images as a png because the lines seem crisper to me. It's all a personal preference though! If you would like to use this image you can download it here.
2: Upload your image into Design Space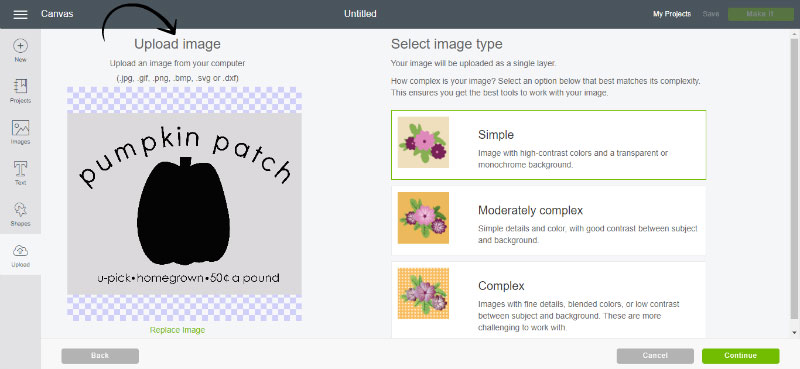 Next, I opened Design Space on my computer. I clicked upload image, & then I uploaded the image into Design Space. This is a very simple image so I clicked simple & then continue.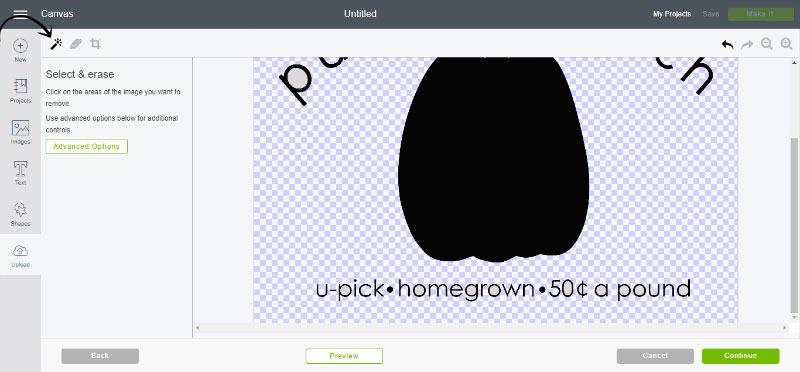 You'll want to erase the background, so you can cut out just the words & the pumpkin. So, I clicked on this little tool. Now each spot I click with my cursor becomes transparent. You can tell you've done it right when the back ground becomes blue & white checkerboard.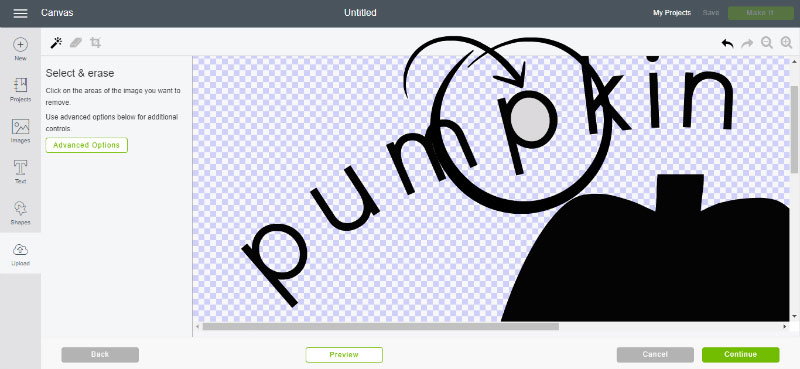 Be sure to click inside all the letters. Every blank spot needs to be a checkerboard. So, the inside of this "p" needs a click.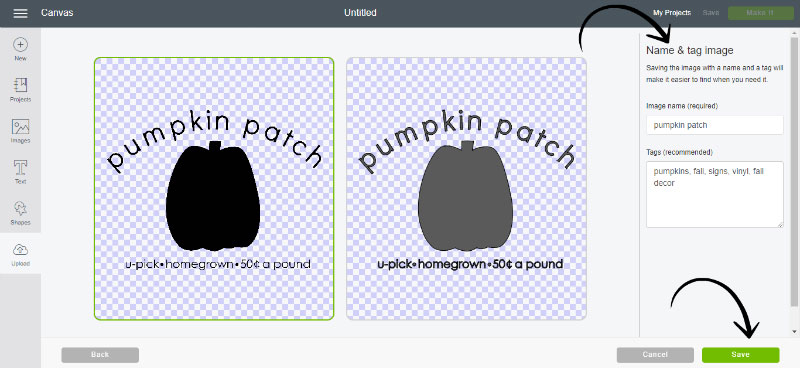 Next, click continue, name your image & then tag it will key words. This will make it easier to find when you need it for a project. Click save!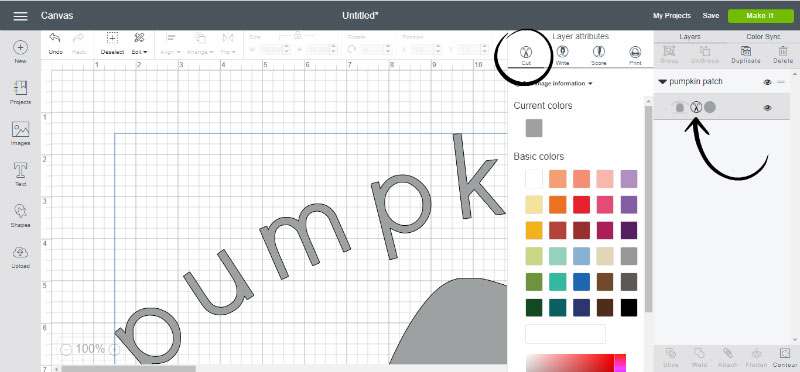 Next, insert your image into Design Space. In your layer attributes make sure it is set to cut (the scissor icon), if you are making a project like mine. You could also choose write or print depending on what you a making.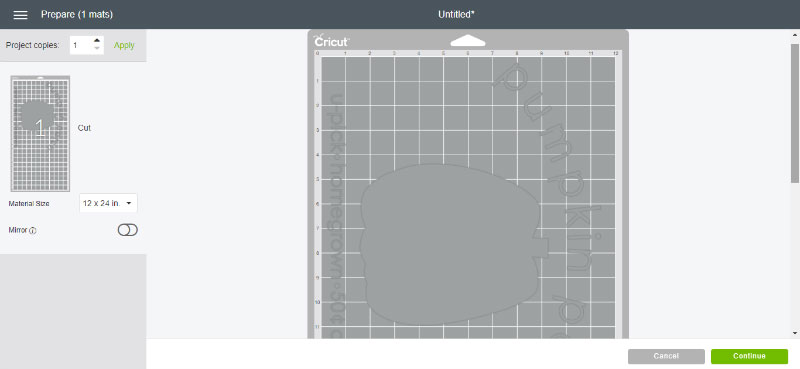 All that is left to do is send this design over to the Cricut machine to cut out. How easy was that?
Don't forget to pin this post, so you can find it easily when you want to try this yourself!
3: Cut Your Vinyl and Finish Your Project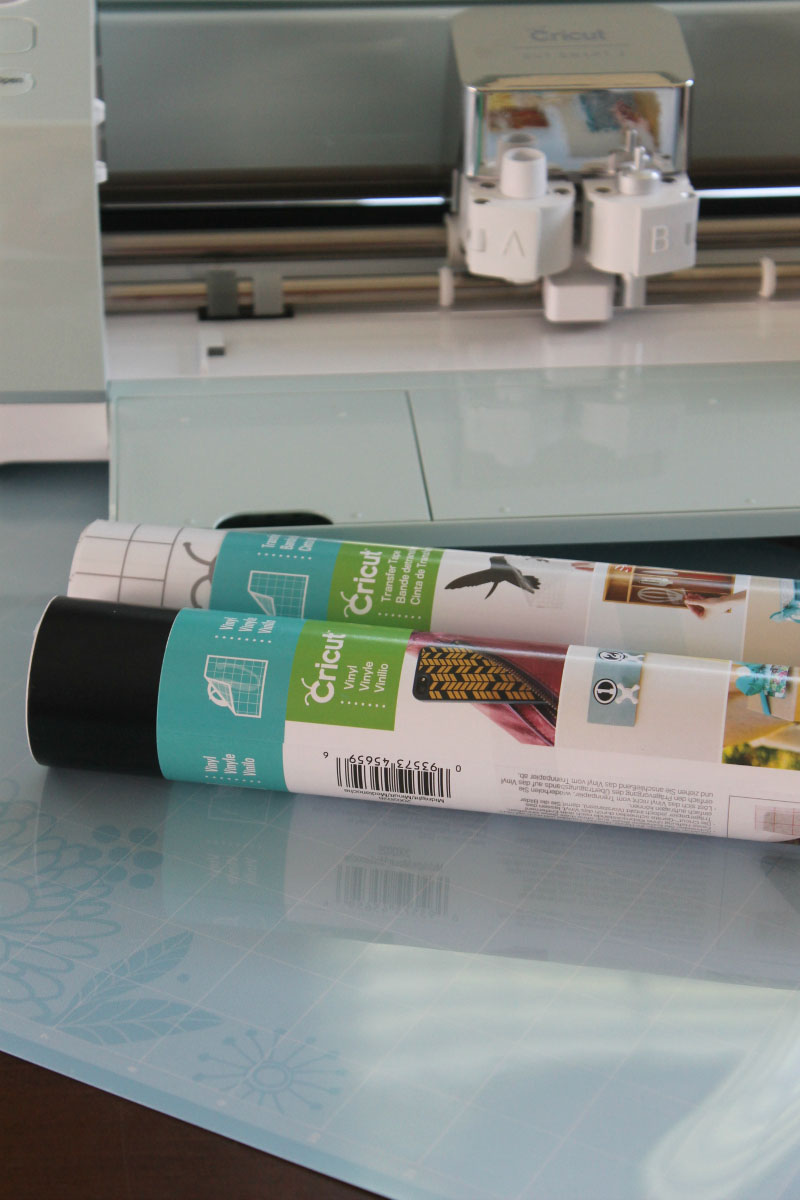 First, you'll need to put your vinyl on a cutting mat. I used a 12x24 inch light grip mat for this project. You could also use a 12x24 green mat. My light grip mat was brand new, so the vinyl stuck to it easily. If you are unsure of what mat to use check out this Which Cricut Mat Do I Use? post that I did before. Load your mat, and then press go. Your Cricut will cut out the design. Easy!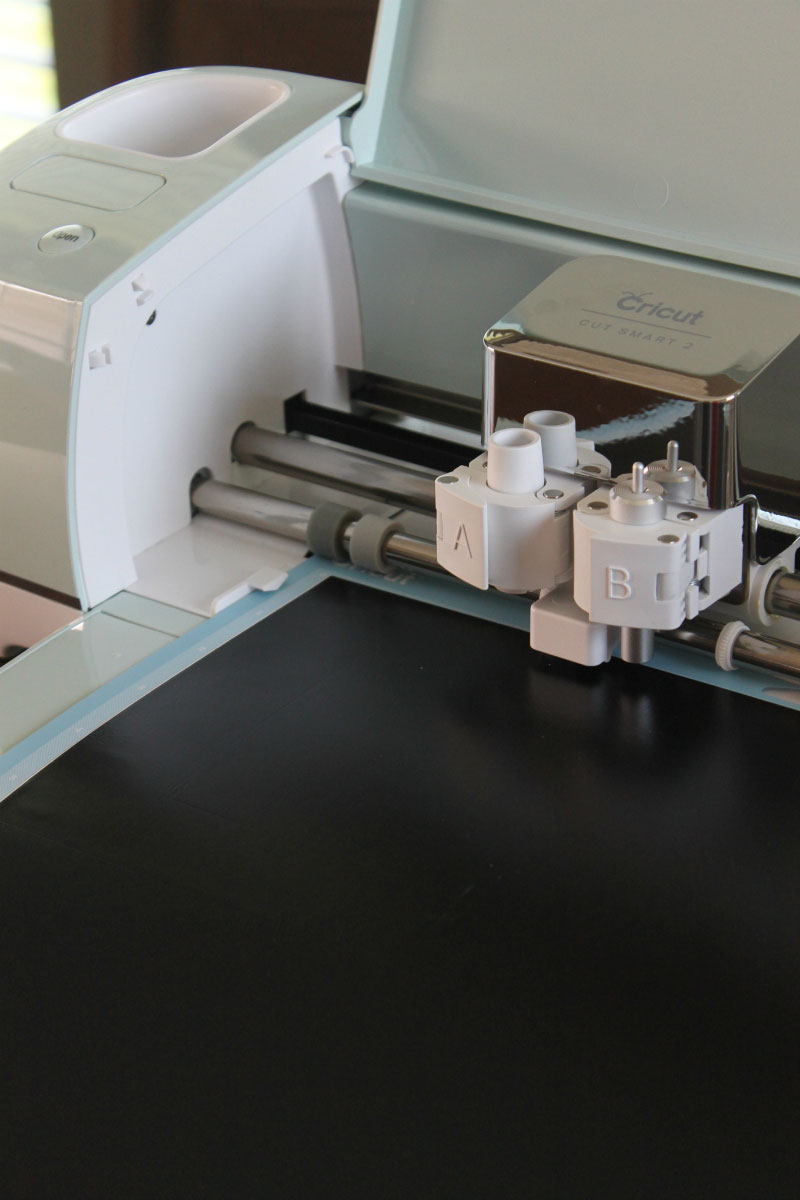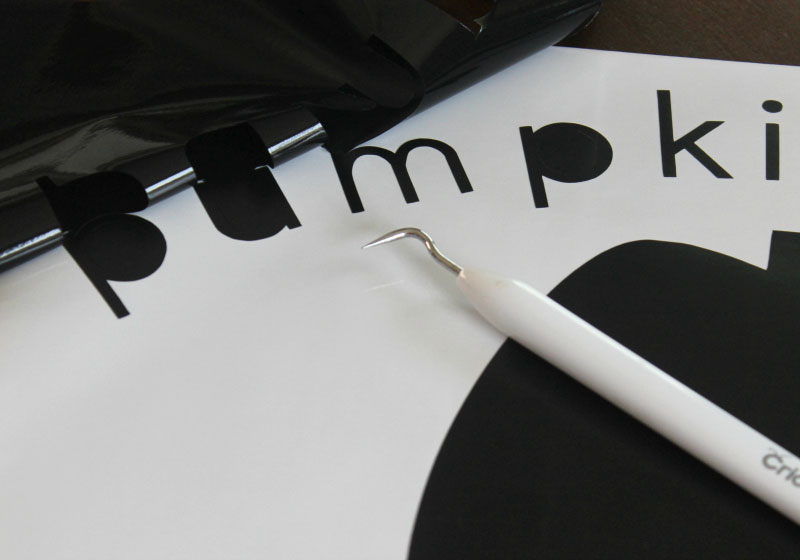 After my vinyl was finished cutting, I weeded it (removed the excess vinyl).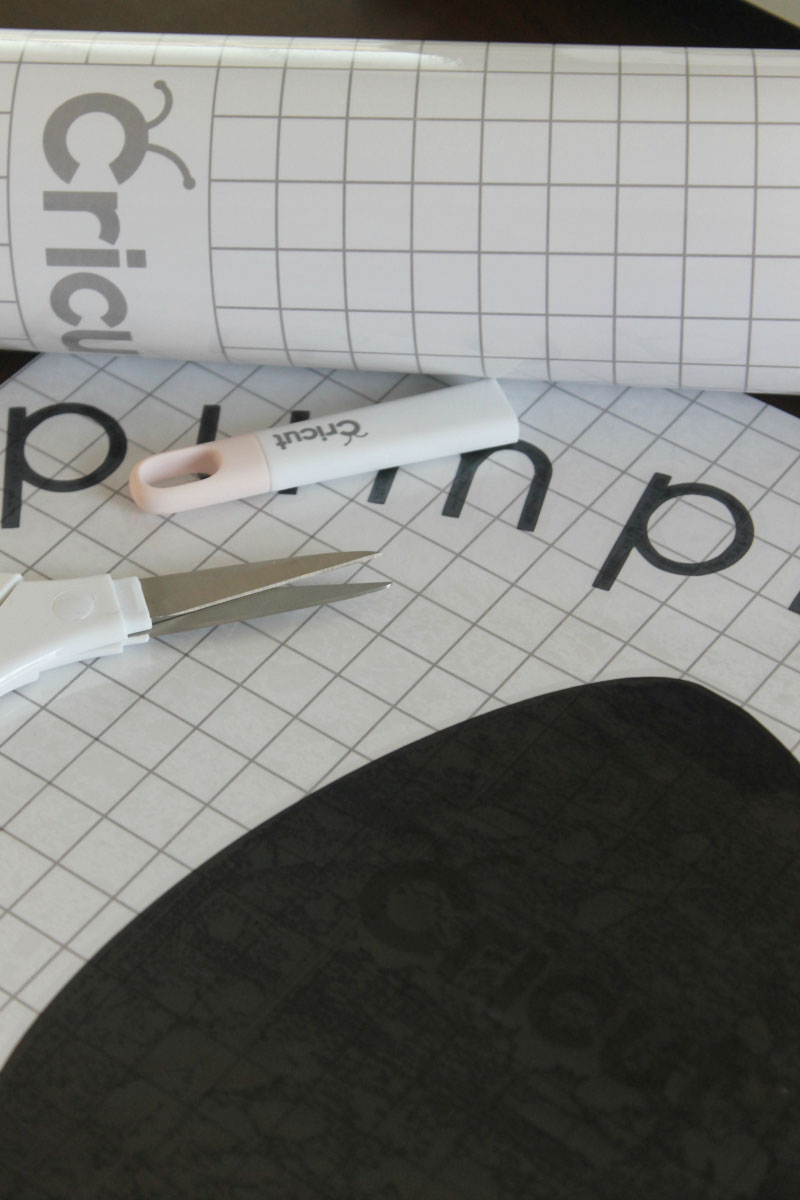 Then I put a piece of clear transfer tape on top.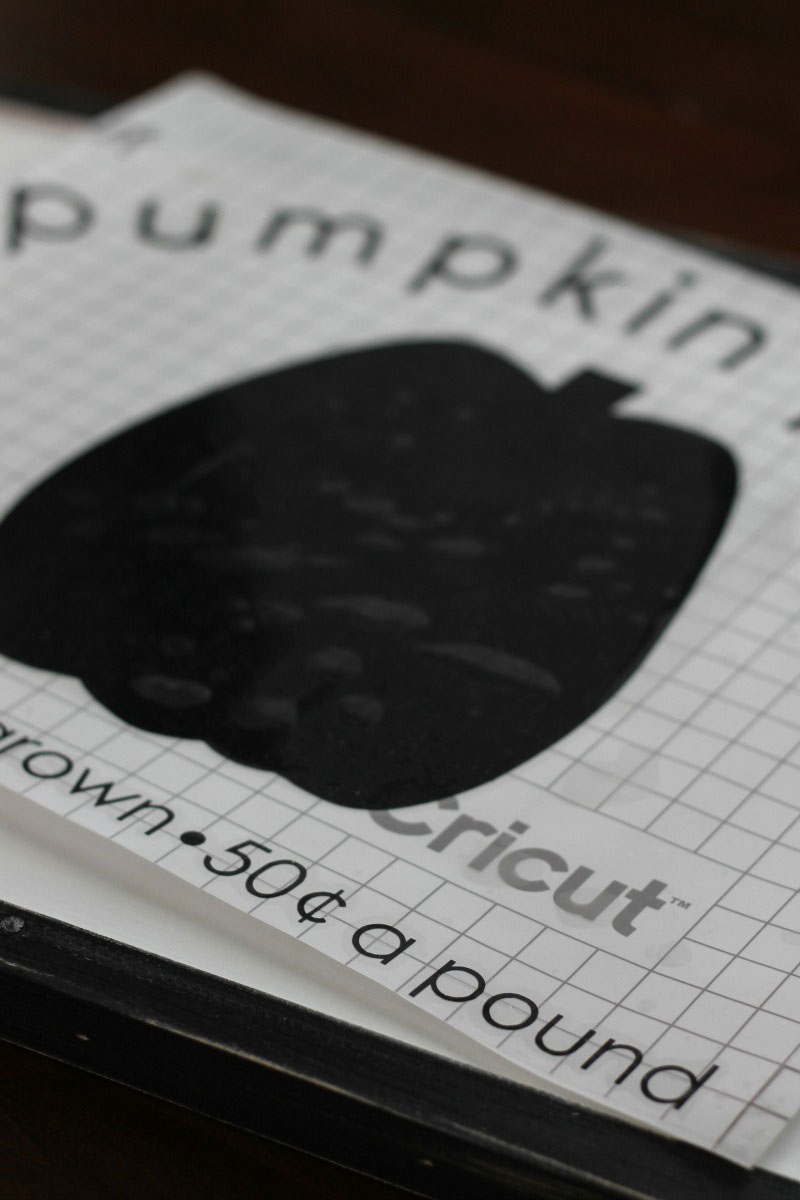 Now it was time for my favorite part…. applying the vinyl! Earlier I had made a sign using a piece of plywood & wood scraps to make a frame. I painted the sign part white & the frame black.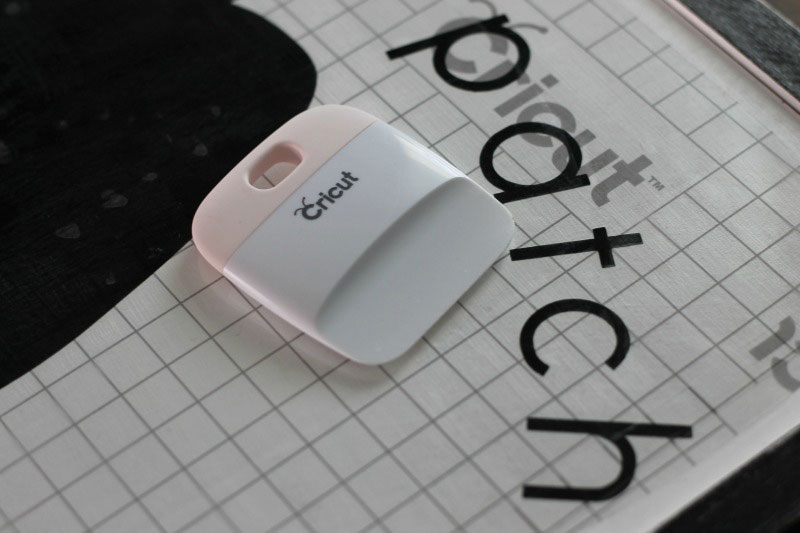 Simply remove the paper backing & then place your design in the middle of your sign. Rub it down gently using the scraper tool.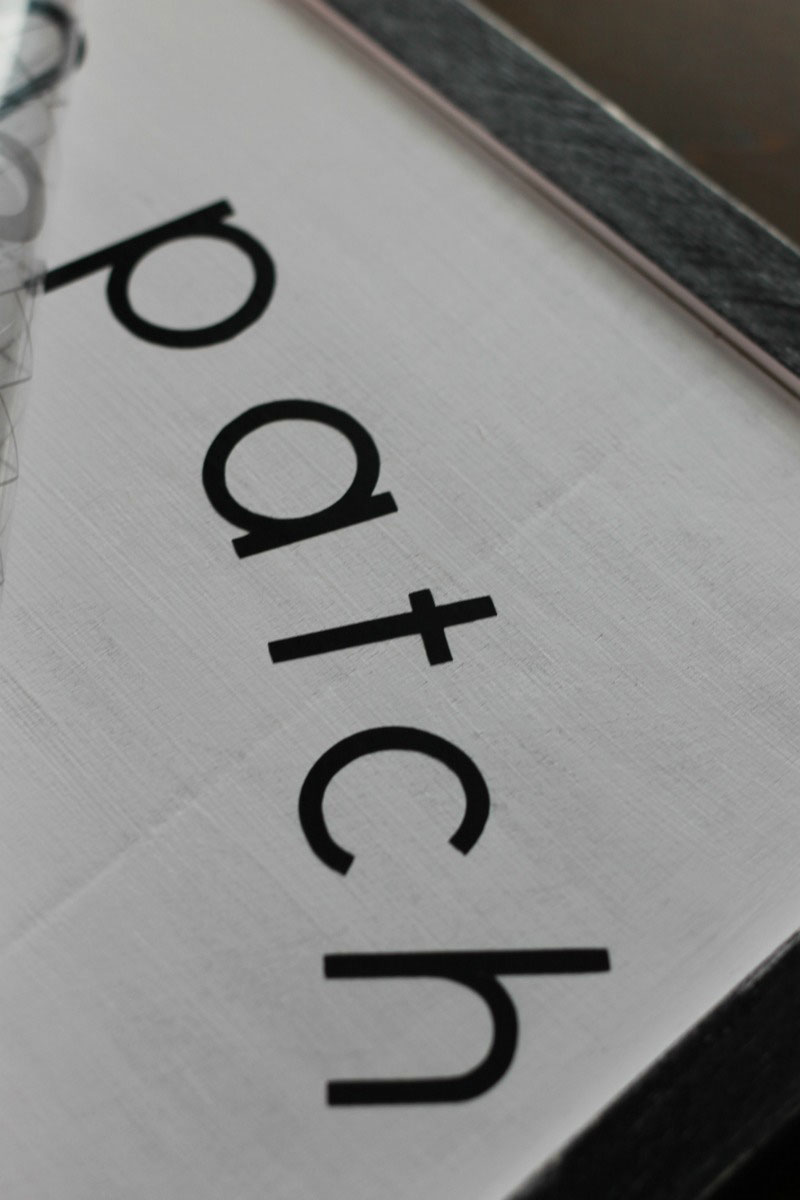 Next, slowly remove your transfer tape leaving the words behind. Perfection! If desired, you can use a piece of sandpaper to distress your sign around the edges. All done!
Let me know if you try this out. Just think of all the possibilities! If you have any questions, leave them in the comments below.
For more pumpkin patch inspiration, check out Cricut Design Space.
Let me know what Cricut projects you are working on this fall! Annnnnd be sure to pin this post to come back to later.
Happy Crafting!