Cricut Maker is the ultimate smart cutting machine that is a match made in heaven for quilters. Quilters can cut any shape from hundreds of fabrics using a variety of tools designed to make the cutting process easy.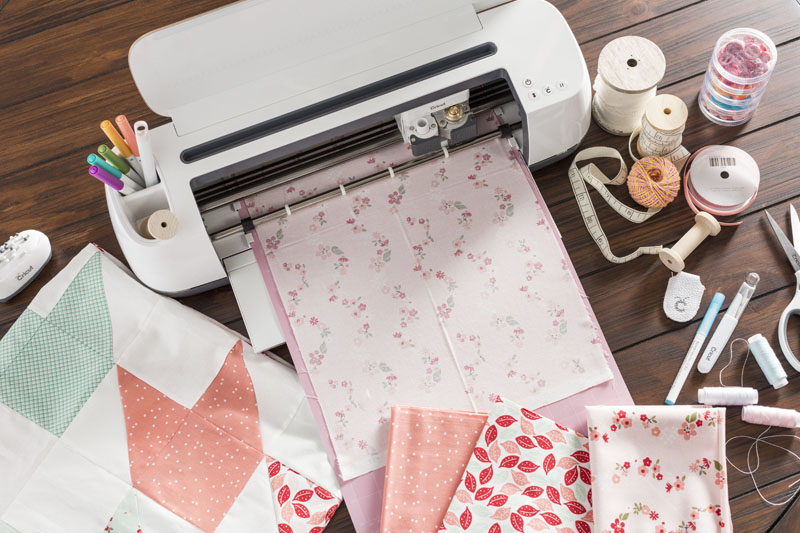 Cutting appliqué made fun and easy.
If you love making intricate appliqué quilts but find cutting with scissors tedious (while creating issues with accuracy), Cricut Maker is your new must-have machine. Cricut Maker does all of the fabric cutting for you easily and quickly. All you have to do is cut your design, peel your fabric off the mat and focus on applying your quilt pieces.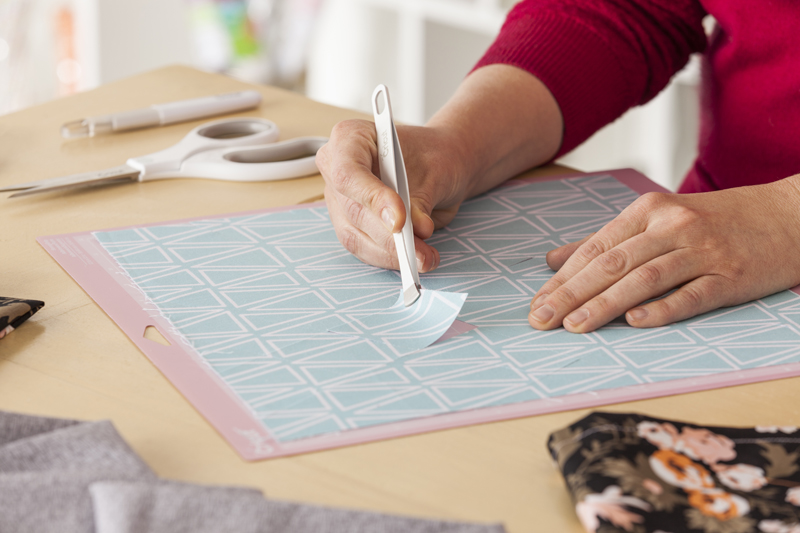 Quilting crafts, simplified.
Using Design SpaceⓇ, Cricut's cloud-based design software available on any laptop or mobile device, it's easy to create your perfect quilt project. Choose from hundreds of patterns and images, including favorites from Riley Blake DesignsⓇ, and Cricut Maker cuts and marks all the pieces in just a few clicks.
Design
Choose your design or make it from scratch.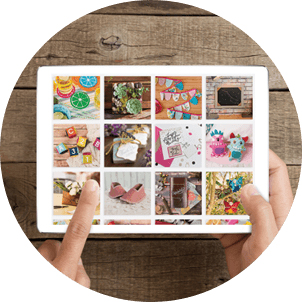 Cut
Place your material on a mat, load it in the machine, and press Go.
The machine handles the rest.
Admire
Assemble the finished pieces into your final project.
Share your quilt magic with your friends!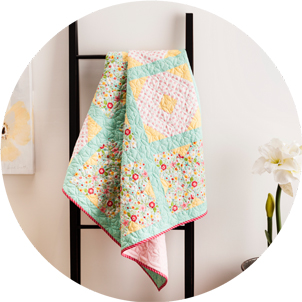 Design Space available for Windows® and Mac® computers and iOS and Android™devices. Offline Mode currently available with iOS app.
Sew many tools.
Cricut has all the tools you need to master your quilting experience. Cricut Maker's expandable suite of tools makes cutting fabric and marking your fabric pieces a breeze. Here are all your must-haves for Cricut Maker if you're a quilter.
Cricut Rotary Blade
Rotary Blade brings infinitely customizable, precision fabric cutting to the home for the very first time. Use it to cut cotton, fleece, denim, and more. With its gliding, rolling action, it cuts virtually any fabric quickly and accurately – without backing material. Rotary Blade comes in the box with Cricut Maker. Shop Cricut Maker now.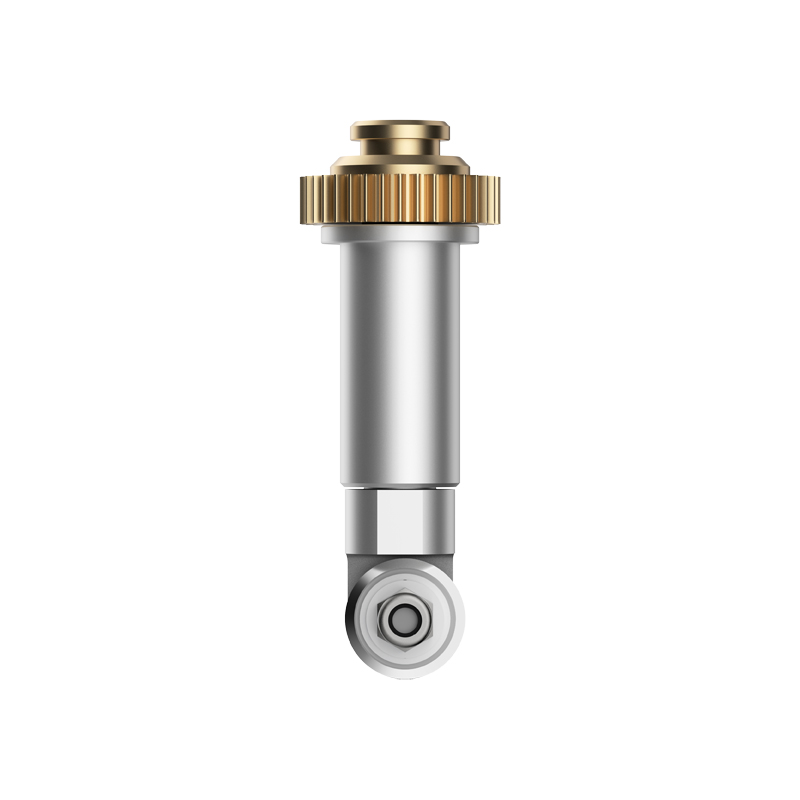 Cricut Bonded-Fabric Blade
Cricut's Bonded-Fabric Blade + Housing brings ultimate precision when cutting bonded fabrics such as cotton. This is a drag blade that is designed for bonded fabric so you can achieve amazing bonded fabric quilts. Bonded-Fabric Blade is sold separately. Shop Bonded-Fabric Blade now.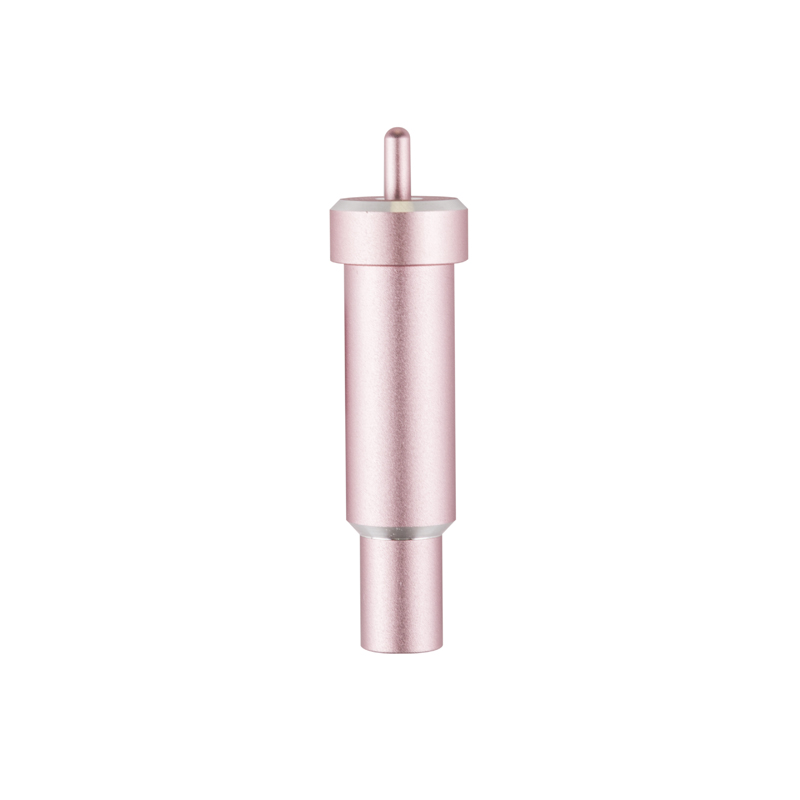 Cricut Washable Fabric Pen
Cricut Maker has the technology to draw on your fabric so it's easy to mark all of your quilt pieces before they're cut out on the machine. Cricut Washable Fabric Pen has a water-soluble ink so you can wash your pieces after they're sewn together. Washable Fabric Pen is sold separately. Shop Washable Fabric Pen now.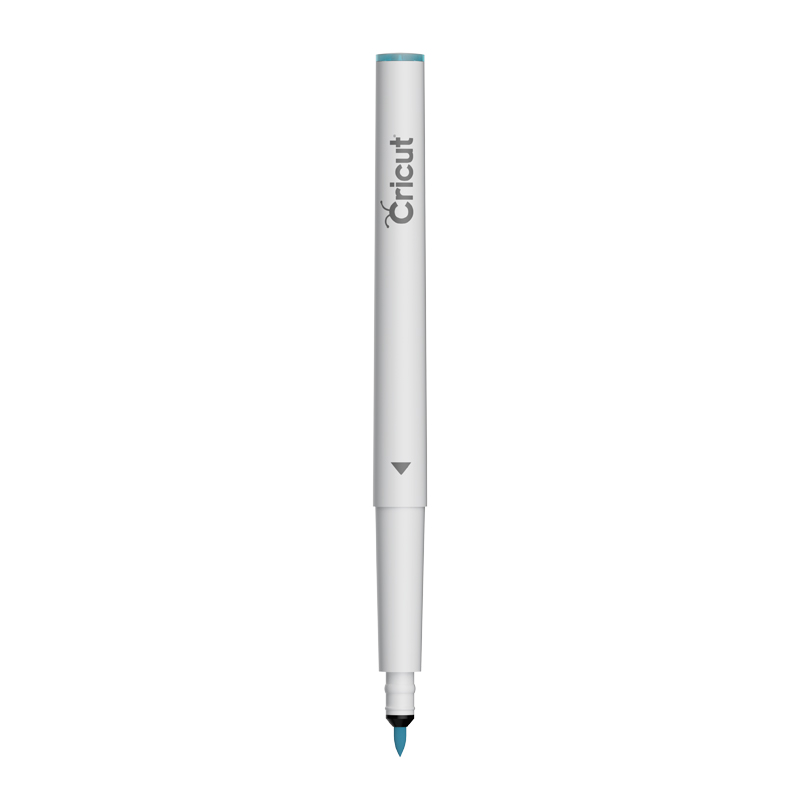 Cricut FabricGrip™ Mat, 12" x 12"
The FabricGrip Mat combines increased strength, density, and quality plus a light adhesive to create beautiful cuts with a wide variety of fabrics. Use with Cricut® machines and Rotary Blade or Bonded-Fabric Blade. (1) Cricut FabricGrip Mat, 12" x 12" comes with your Cricut Maker.
You can also purchase a FabricGrip Mat, 12" x 24" for larger-scale projects that is sold separately. Shop the FabricGrip Mat, 12" x 24" now.
Accessorize your quilting experience.
There's so much more you can create with Cricut Maker if you love other types of crafts, from iron-on to vinyl to leather and woodworking. If you're interested in other crafts outside of quilting, learn more about all of Cricut Maker's possibilities here.
Cricut also makes beautifully designed hand-tools to accessorize your quilting experience. From a hand-held Rotary Cutter to Self-Healing Mats and Acrylic Rulers in beautiful colors, these tools will give you the best possible performance and add pops of color to your craft room.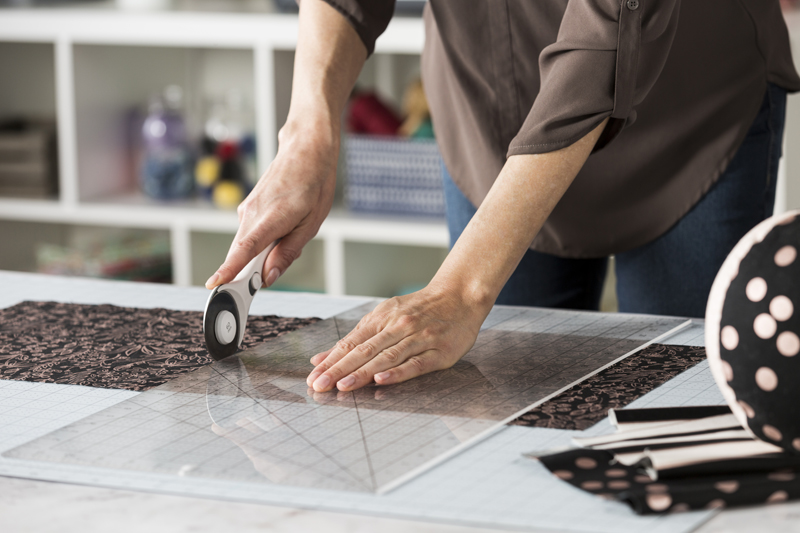 Ready. Set. Make quilting magic.
Make amazing quilt projects in Design Space. To access these projects sign up for a Design Space account. It's easy and super fast, sign-up now.
Quilts for your Lifestyle
Getting started.
Check out this helpful video on working with patterns and fabric in Design Space. For more amazing video tutorials, visit Cricut's YouTube channel.
"I'm so enthusiastic about all the possibilities with the Cricut Maker. Quiltmakers are going to love it. It cuts so precisely. It's changing how I think when I'm designing quilts." - Lori Baker, Editor at QuiltMaker Magazine