May 22nd, 2018 • Contributor: Jenny Alger from Everyday Jenny
Hi! It's Jenny from Everyday Jenny. Today I'm sharing a quick vinyl project that you can make using some fun items from the Target Dollar Spot!
I don't know about you, but I always have to check out what's new in the Dollar Spot because there's always something I need. Usually, I leave with quite a few things. But that's okay because everything's at least $5 or under.  At least that's what I tell myself! From small gifts to home decor there are so many things you can easily personalize and add to with your Cricut.
I found these cute wooden serving spoons that will be great for summer parties. I also couldn't resist this cute pineapple (you can't beat $3!). I added some fun sayings with vinyl.
Supplies:
Serving Spoons & Pineapple (Found in the Target Dollar Spot)
1: Measure Your Items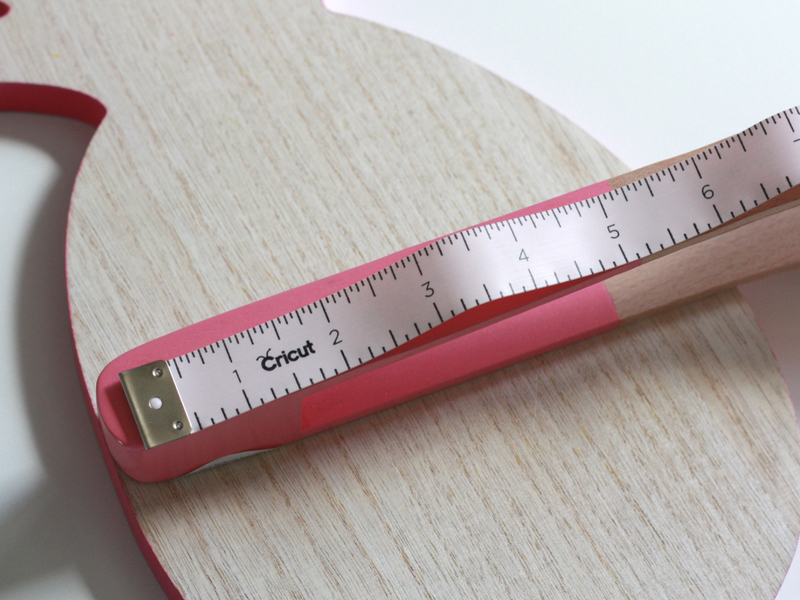 Measure your serving spoons so you can decide on the right size to make your design in Cricut Design Space.
2: Create Your Design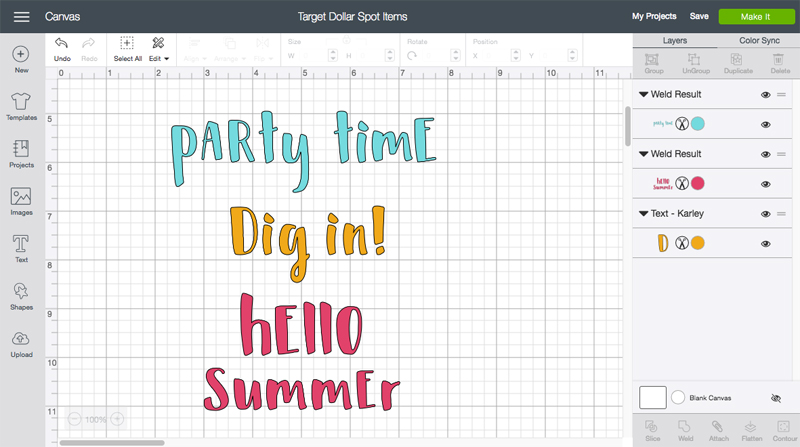 Open Cricut Design Space and create your design with your desired sayings. I loved "Dig in!" and "Party Time". I used the Cricut font Karley for my words.
*To change up the look of the font a little bit we added some uppercase letters. I ungrouped them and change the sizes of my uppercase letters to closer fit the size of the lowercase letters.
3: Cut Out Your Vinyl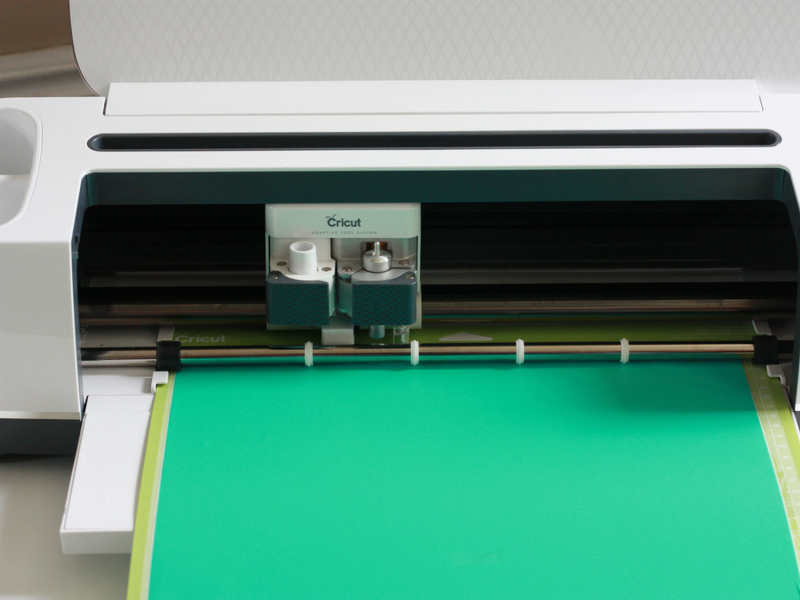 Place your vinyl on the StandardGrip (green) mat. Select which type of vinyl you are using from the materials list. Make sure your fine tip blade is loaded into your machine and cut out each mat.
Make sure to pin this post to try later on!
4: Weed Your Vinyl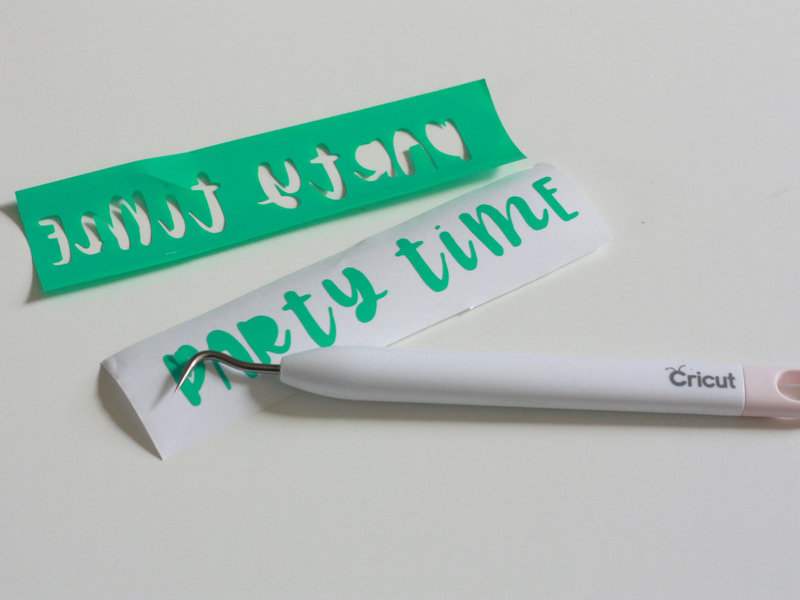 Carefully remove the excess vinyl from your words using your Cricut weeding tools. Don't forget the tiny pieces inside letters.
5: Apply Transfer Tape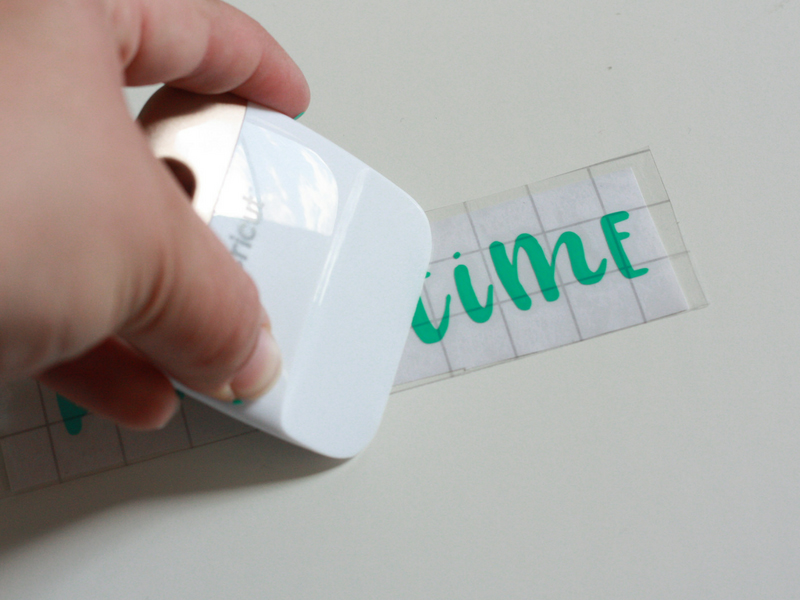 Cut a piece of transfer tape to fit your vinyl. Remove the paper backing from the transfer tape and place it on your vinyl. Use your scraper tool to press the tape on the vinyl.
6: Apply Your Vinyl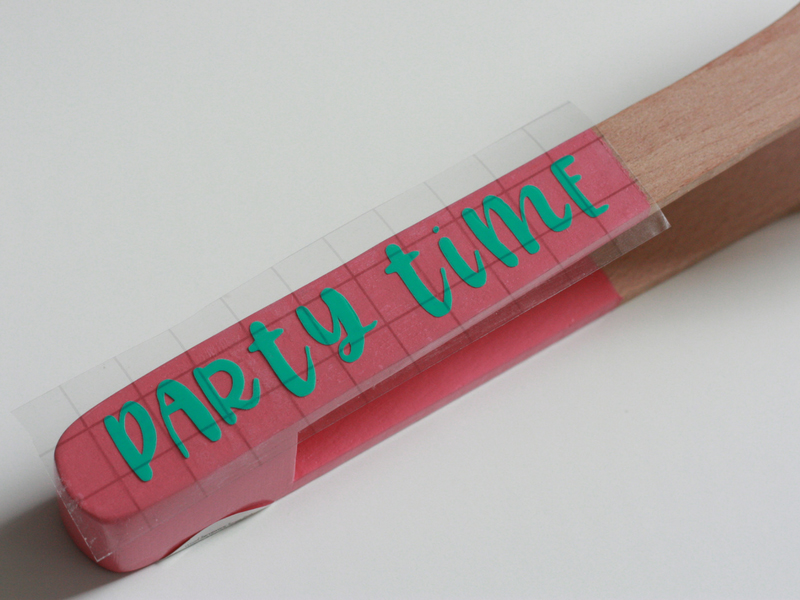 Flip over your vinyl design and remove the paper backing, leaving the transfer tape and vinyl. Place the vinyl on your item and use your scraper tool to apply it.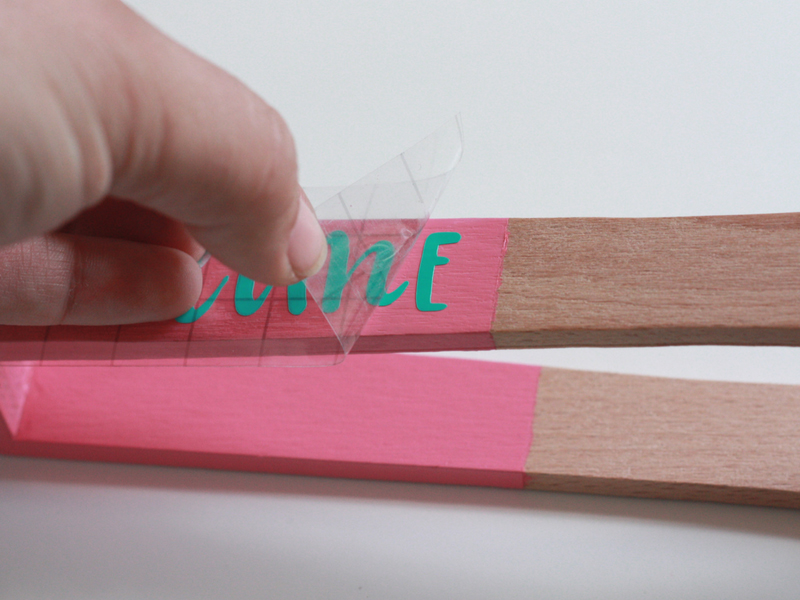 Carefully remove the transfer tape and your item is finished! Now you have a fun and unique serving spoon for summer parties!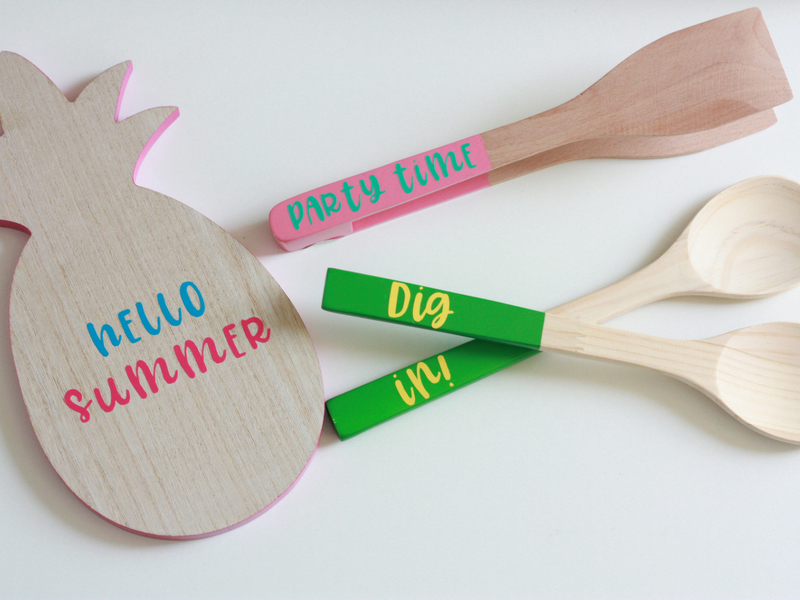 *Remember to carefully hand wash your serving spoons (I usually don't wash all the way up the handle to keep them looking perfect.)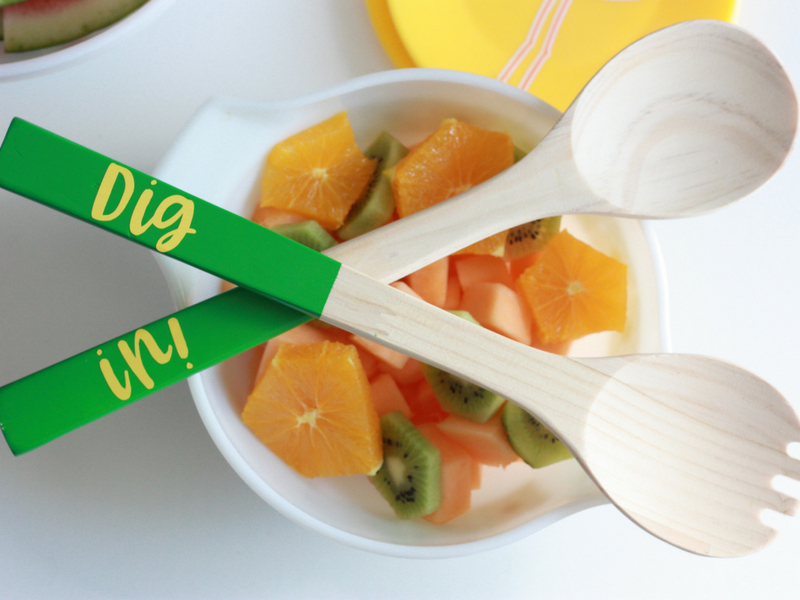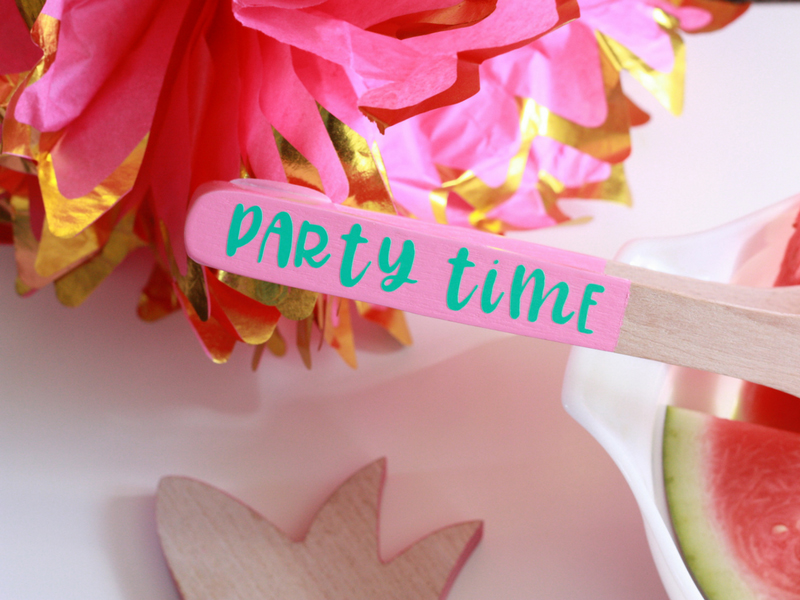 If you liked this post, be sure to share it on your Facebook page or with a friend!