March 26th, 2018 • Contributor: Jenny Alger from Everyday Jenny
Hi! It's Jenny from Everyday Jenny. Have you seen the newest iron-on Cricut just released? It's patterned iron-on and it's so pretty!
There are so many fun sampler packs; it's hard to choose (but why choose just one right?) This In Bloom Pink pack is perfect for Spring with its beautiful florals. I also love this black and white Nature Walk Basics pack.  Plus, these watercolor Natalie Malan Sunset Blossom and Aquamarine packs are dreamy. The sample packs come with three different designs in 12" X17" sheets and they are great to mix and match.
The new iron-on is perfect to decorate t-shirts, pillows, tote bags and more.  If you're trying to decide on a project to use them on just remember you will want to pick images and text that allow the fun patterns to stand out. So think bold texts and larger images.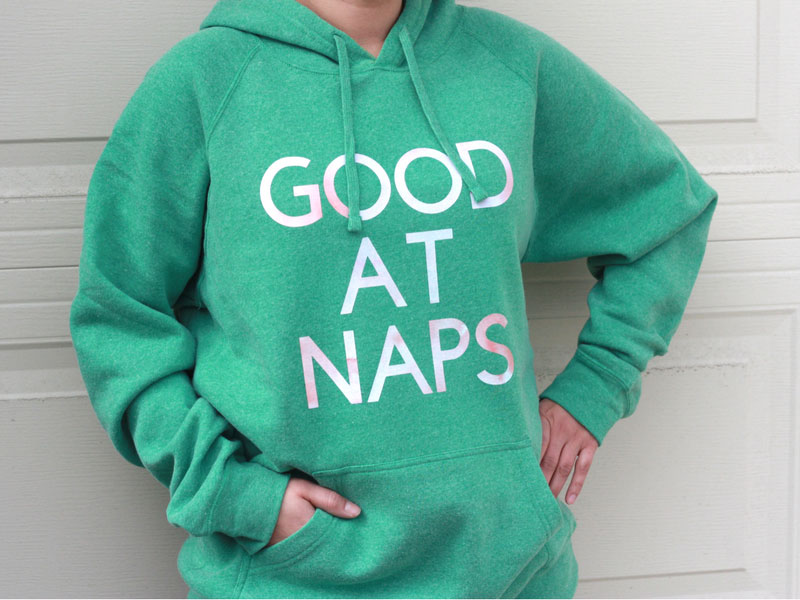 I used the pink watercolor sheet from the Natalie Malan Sunset Blossom pack to make this sweatshirt. (Design Space link here.) I chose a simple text, Cricut Sans, but the watercolor gives it a fun effect. I love the light pink tones with the green of the sweatshirt.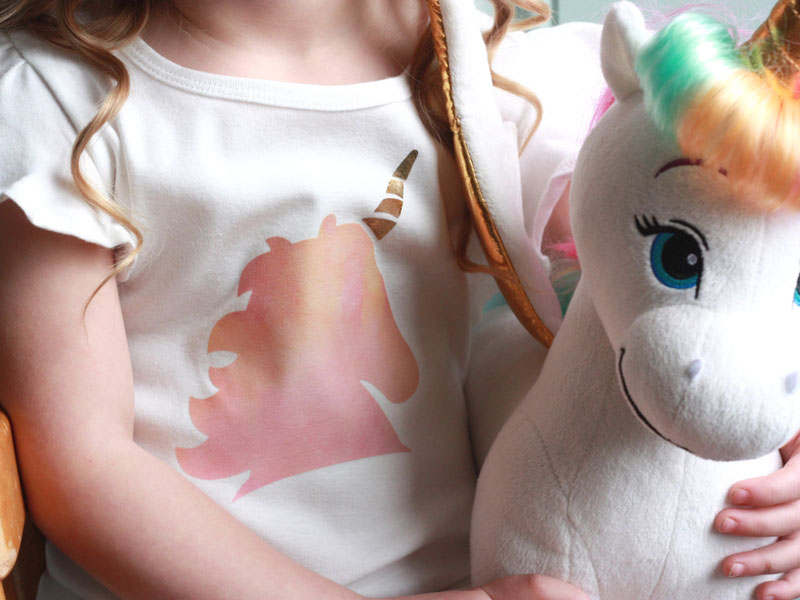 I also made this little girl's unicorn shirt with the peach and pink watercolor sheet from the Natalie Malan Sunset Blossom pack. (Design Space link here.) You can really enjoy the beautiful pattern with a large simple image.
I'm sharing the tutorial below for this adorable first birthday shirt made with the Party Time Pastels pack. Following these steps means you can use patterned iron-on for any project!
Supplies: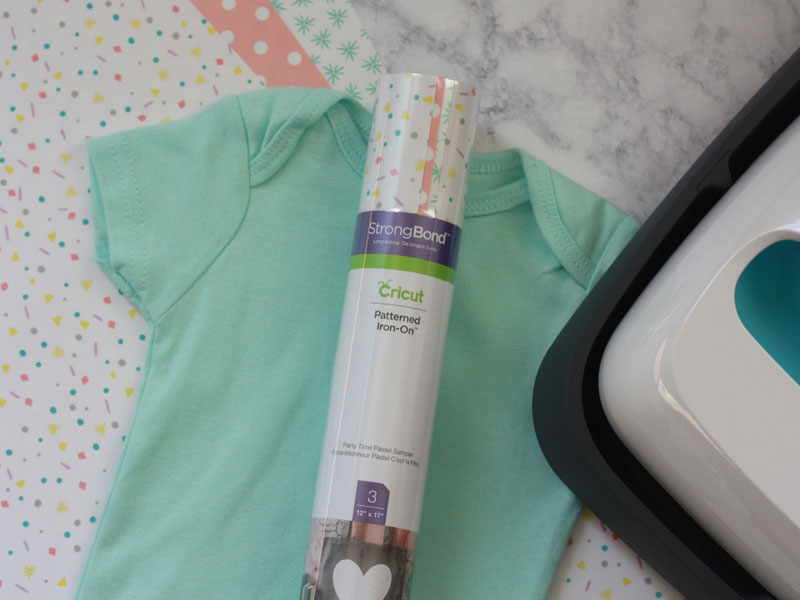 1: Create Your Design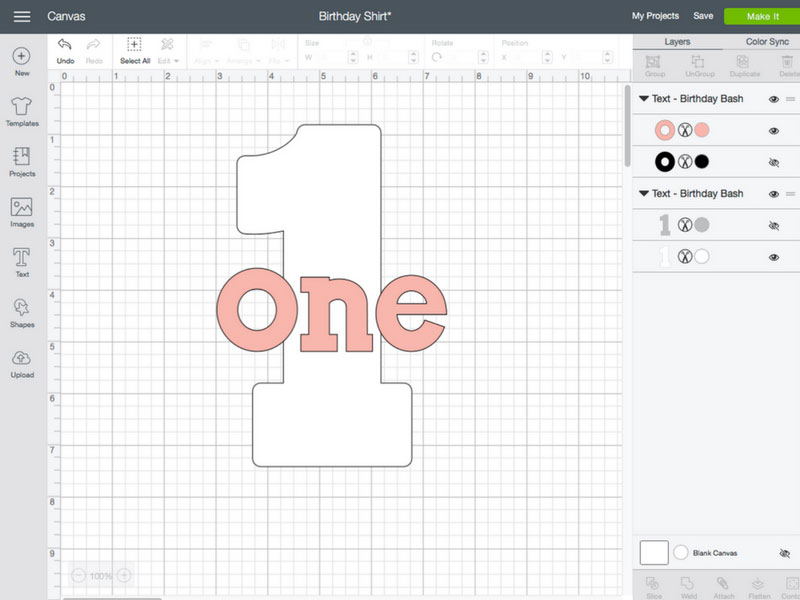 Open Cricut Design Space and create your design to fit your shirt.  (You can open my design here.) You can play around with different fonts to see which ones you like best, but remember you'll want to choose a thicker font for the pattern to show. I used the Cricut font Birthday Bash for the words and number one.
2: Slice Your Image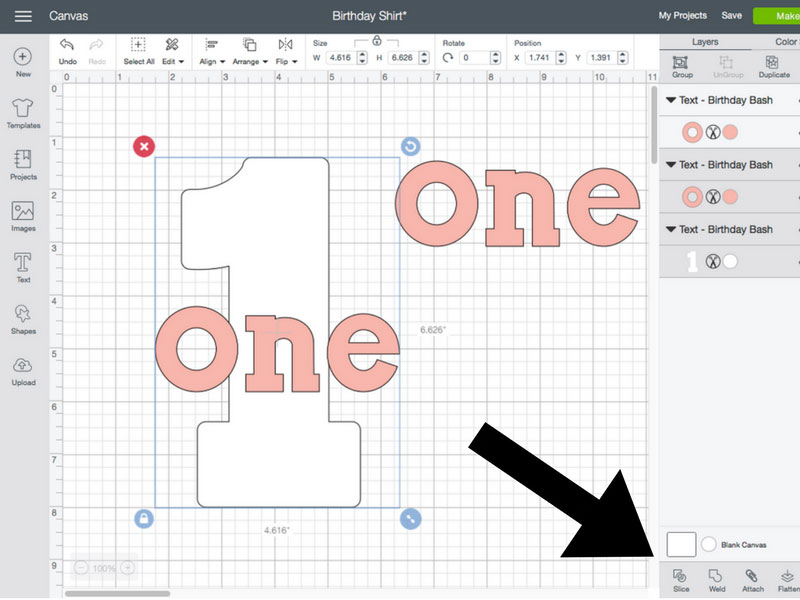 Cricut's official recommendation is to NOT layer patterned iron-on. In order to create the layered look with the iron-on, you will need to slice your image.
The easiest way to do this is to duplicate the words and set them aside for later. Line up your words exactly where you want them on the number one. Select both the words and number and use the Slice tool.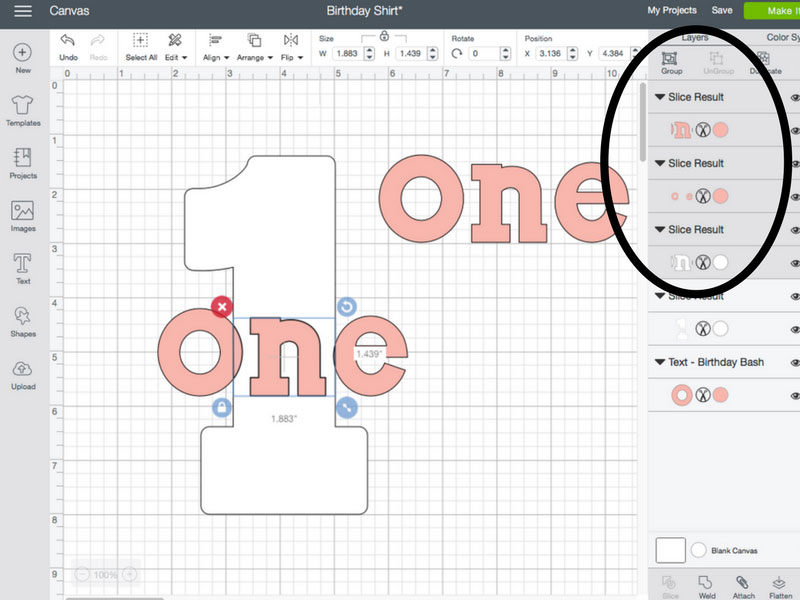 Delete the extra layers that have been sliced out, leaving just sliced number one and your extra set of words that you set aside.
Now you have your two images for your design.
3: Cut Out Your Iron-on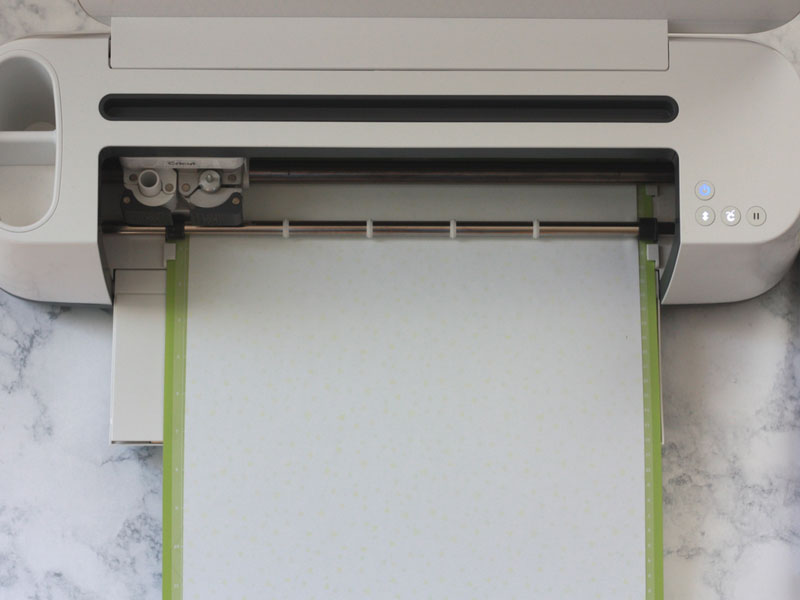 Place your iron-on on the StandardGrip (green) mat liner side down.  Select Patterned Iron-on from the Materials list. Make sure your fine tip blade is loaded into your machine, mirror your image and then cut it out.  
Be sure to pin this post to try later on!
4: Weed Your Iron-on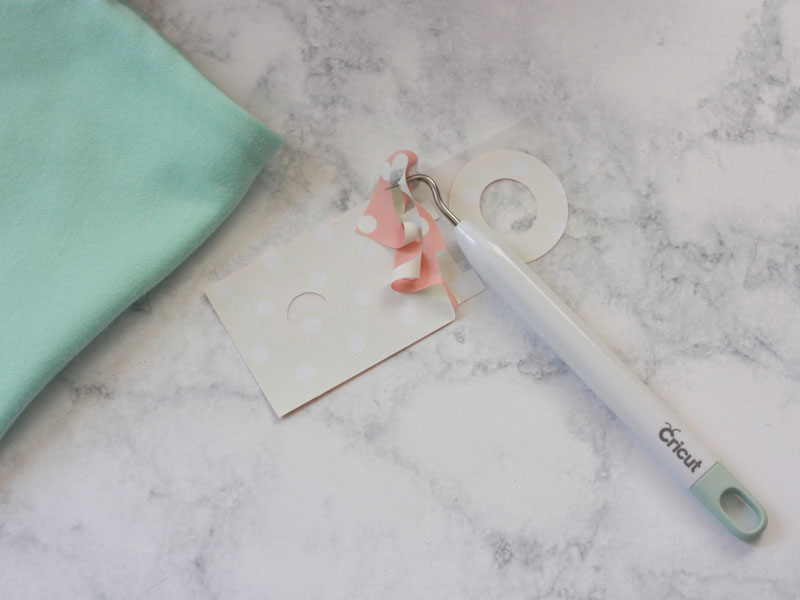 Carefully weed the excess material from your number and words using your weeding tools.
5: Heat Up Your EasyPress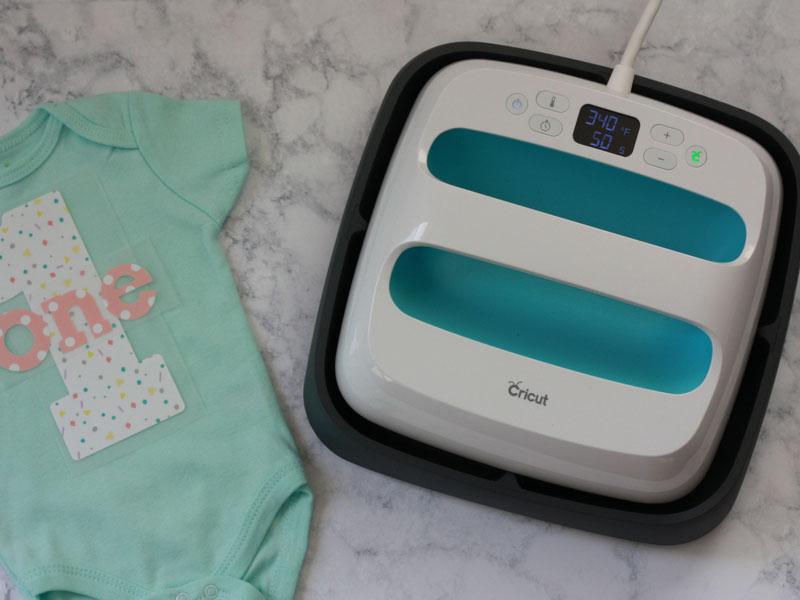 Preheat your EasyPress to the temperature for your shirt material and iron-on type. I used a cotton shirt and patterned iron-on so my temperature was 340 for 50 seconds.
Make sure you have a flat, heat-resistance surface to use your EasyPress. Cricut now has the EasyPress mat which is specifically designed to work with it. Use the EasyPress to remove wrinkles and prepare your shirt.
6: Press On Your Design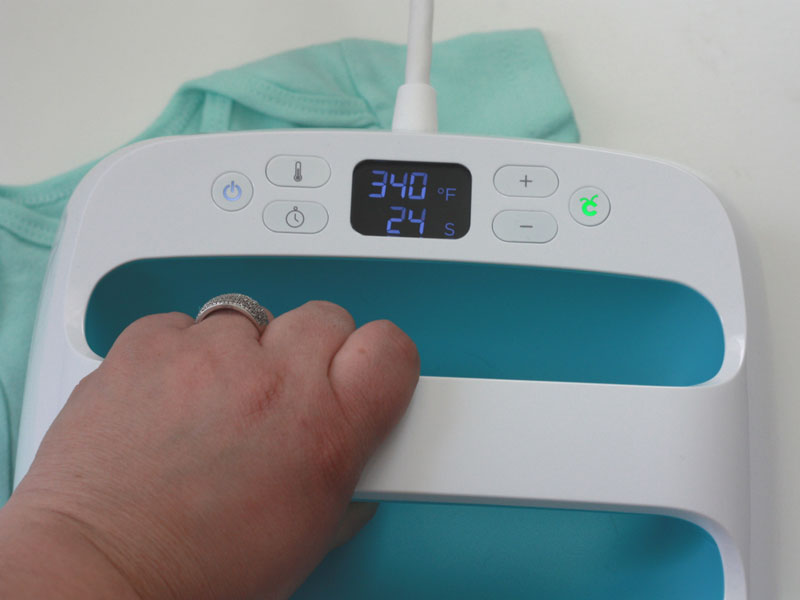 Place the iron-on number on your shirt and press it. Test a small corner of your design and gently lift the liner. If the liner does not peel easily, reapply heat.
Peel off the liner.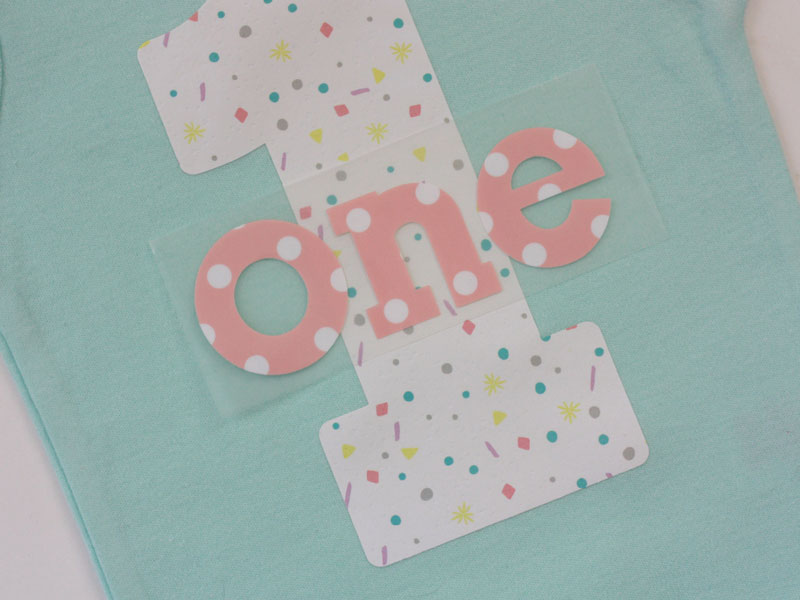 Center the words on your sliced image. Press again with the EasyPress. Remove the liner and your birthday shirt is finished.
Now go throw that little one a party and eat lots of cake!
Which patterned iron-on are you going to use? Be sure to share on social media with #CricutMade so we can see!