July 17, 2017 • Contributor: Kristen Johnson of A Girl and Her Glitter
We ADORE paper flowers! There is something magical about a flower that never stops blooming. We found the perfect flower shape (for what we needed) in the Cricut Design Space and I wanted to show you how to customize it and make it your own.
Most paper flowers are flat and more of a one note, while this one is full of texture and can take on so many sizes! These paper flowers can be used for anything (and I mean anything!), for an event such as a wedding or a nursery over a crib - the possibilities are endless. Let's take time to smell the roses… in this case, some paper flowers!
Tools + Materials You'll Need to Get Started:
1: Type "Flower" Into the Search Bar in Design Space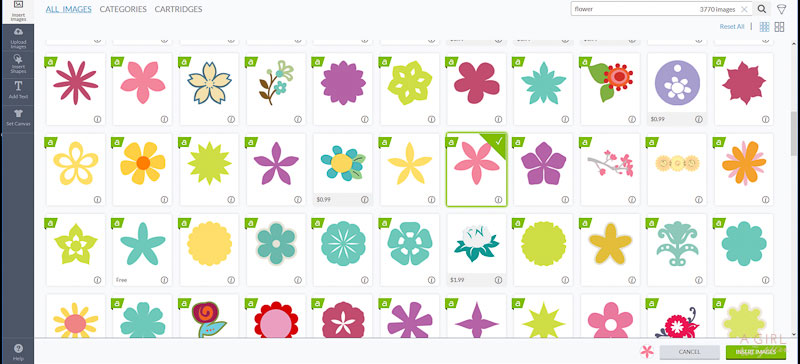 There are many flower options; as long as it has a solid center, most will work. The choice is really up to you!
2: Insert Your Flower Choice Into the Project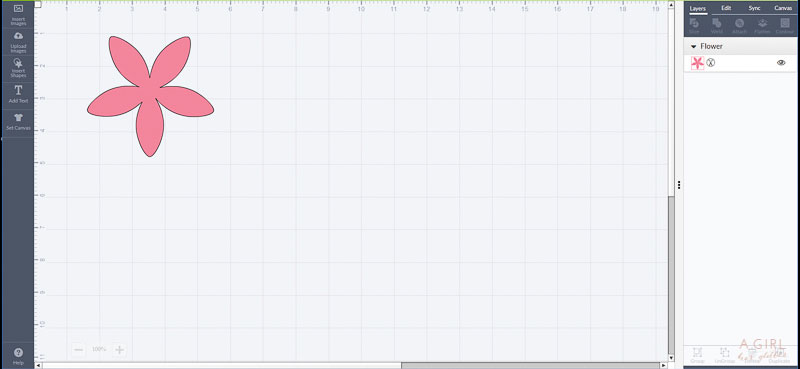 We selected a flower with 5 points to it and that solid center we need.
3: Copy and Paste Flower 5 Times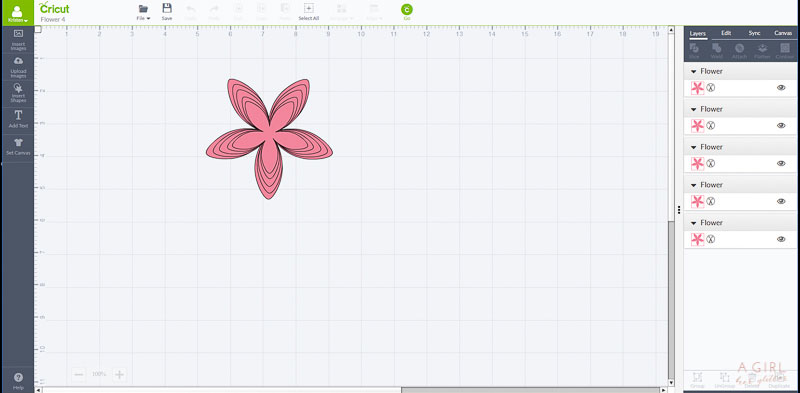 As you paste each flower, be sure to make each one smaller than the one before. This will create varying sizes for depth and texture for your end product.
4: Line Paper According to Layout/Mat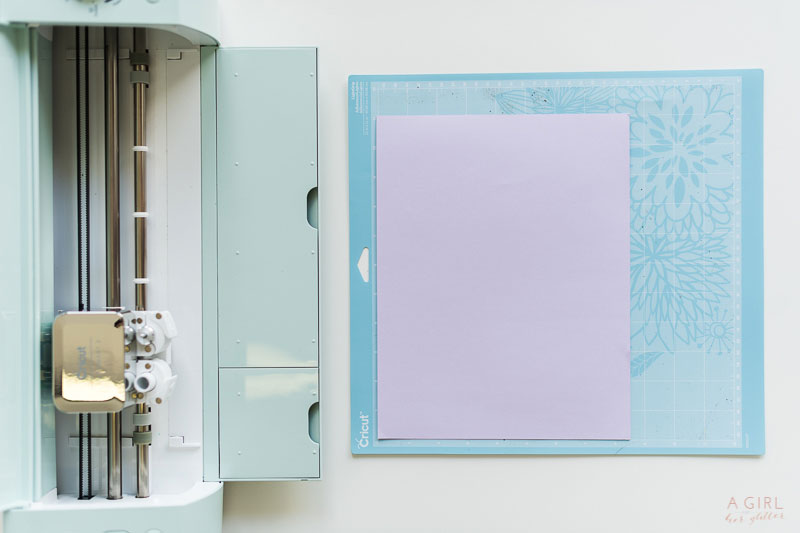 We used the LightGrip (blue mat) and 65lb cardstock paper.
5: Send Project to Be Cut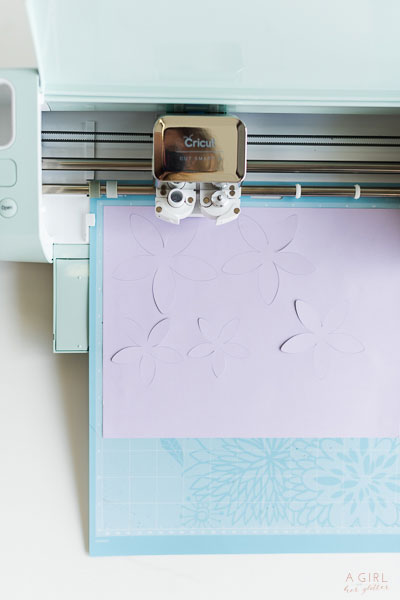 Once you have copied and pasted 5 of the flower designs, be sure to have your Cricut machine set to cardstock.
6: Remove Freshly Cut Flowers from the Mat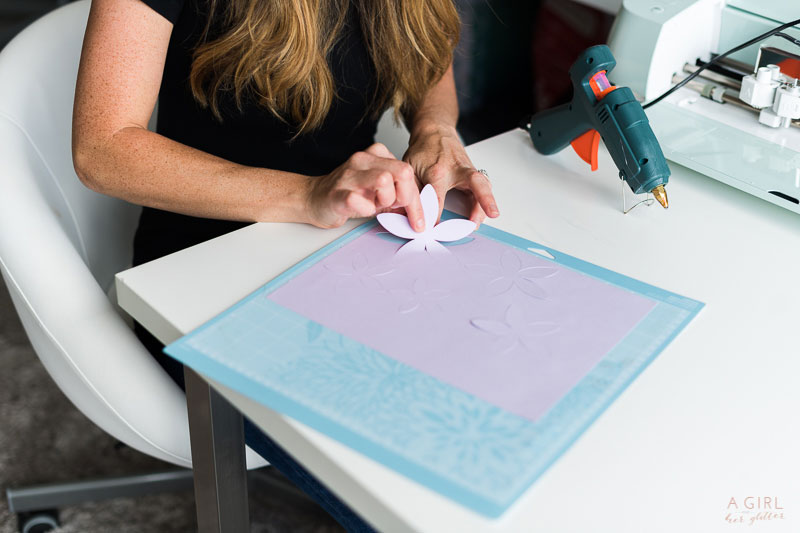 Take your time and gently lift them off and away from the LightGrip mat.
7: Line Up Cut Flowers in Order From Largest to Smallest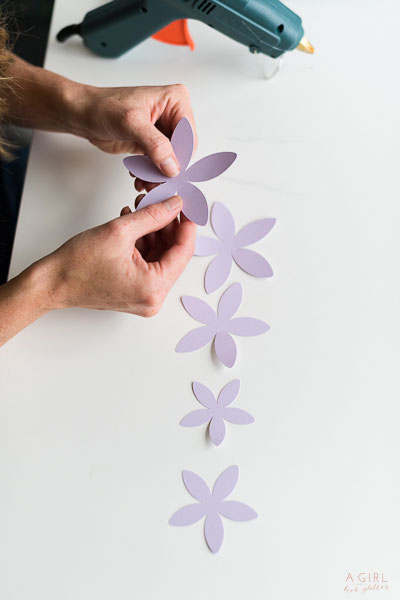 Put your flowers in order so they will be ready for stacking.
8: Bend Petals Up From Center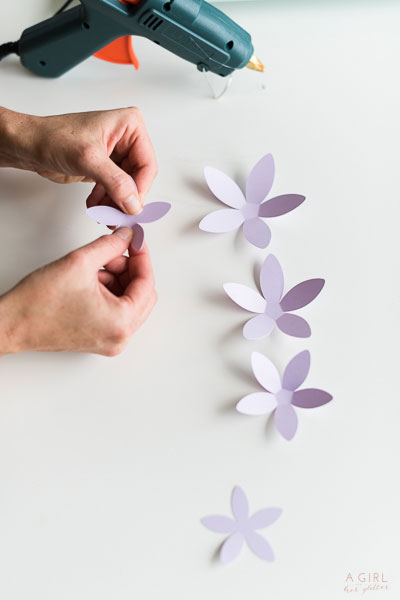 Start with your largest paper flower and repeat with the other 4, bending a little more each time.
9: Glue Flowers Together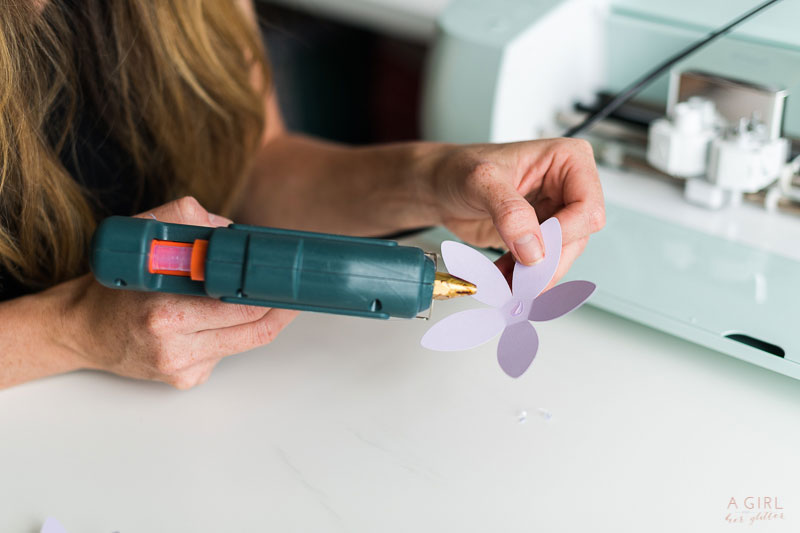 Take your adhesive and, starting with your base flower (the biggest one), layer the flowers on top of each other to the smallest.
Your project is complete! These flowers will brighten up any space or even event. Choose to use them in a grouping of multiples or enjoy the simplicity of a singular bloom.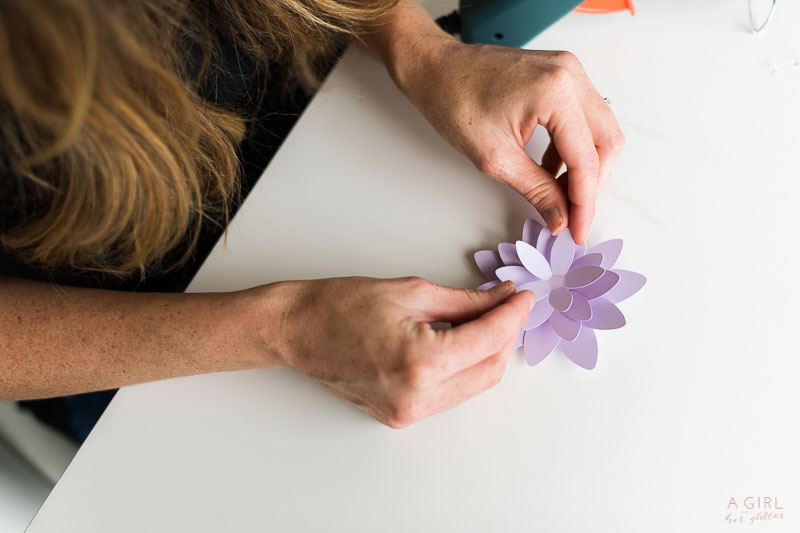 Leave a comment with ways that you would use these paper flowers!