September 29th, 2017 • Contributor: Lilly Jiminez from The Creative Heart Studio
Hey, everyone! Lilly, from The Creative Heart Studio here to share a few tips on organizing your craft room for fall.
Today, I'm going to show you a few ways I organize my craft room to be as efficient as possible and clutter free.
Cricut Machine and Mats:
I purchased mix and match table tops, legs, and a multiple drawer unit to set up my desk in my craft room. Using an L shape, it made it easier to give my Cricut its own area to allow for space while the mat is being pulled through the machine. Behind it, I used a Command hook to hang my mats! It works great because it holds the weight and keeps them readily available for when I'm ready to cut.
Tip: Make sure you buy a command hook that will hold the weight, otherwise you may find it coming off the wall.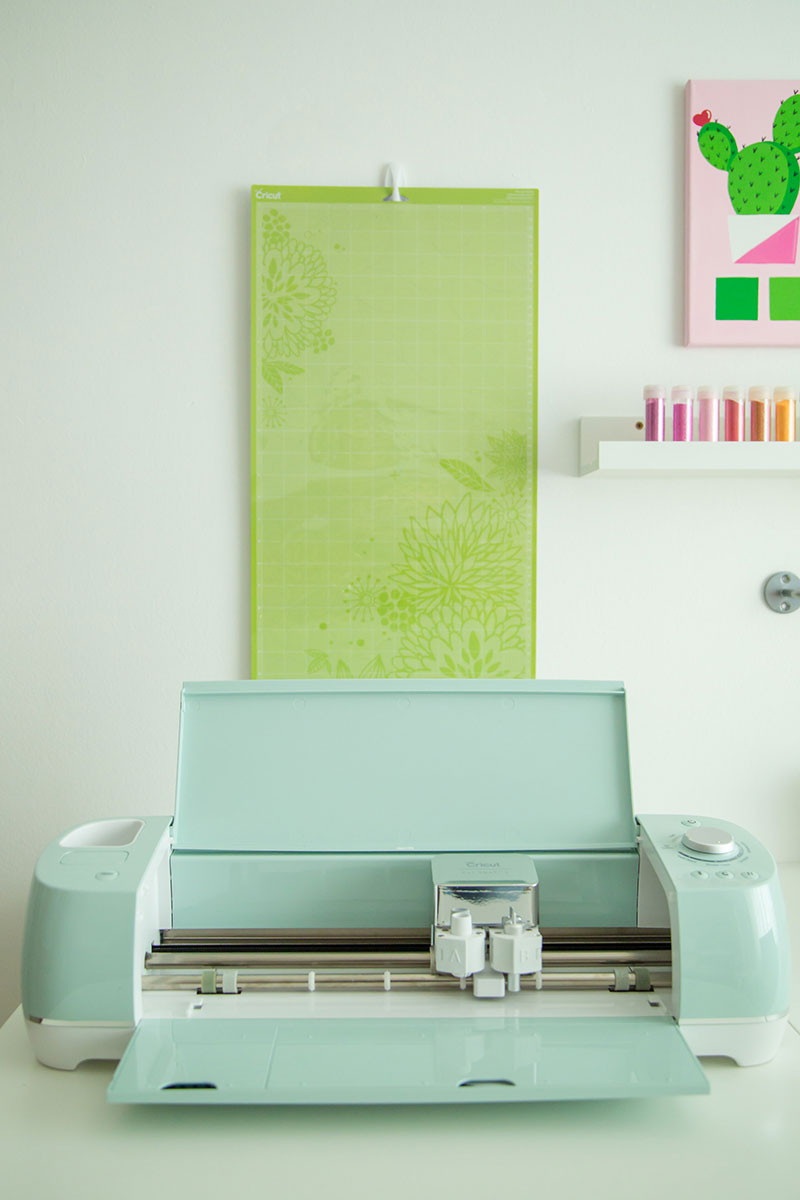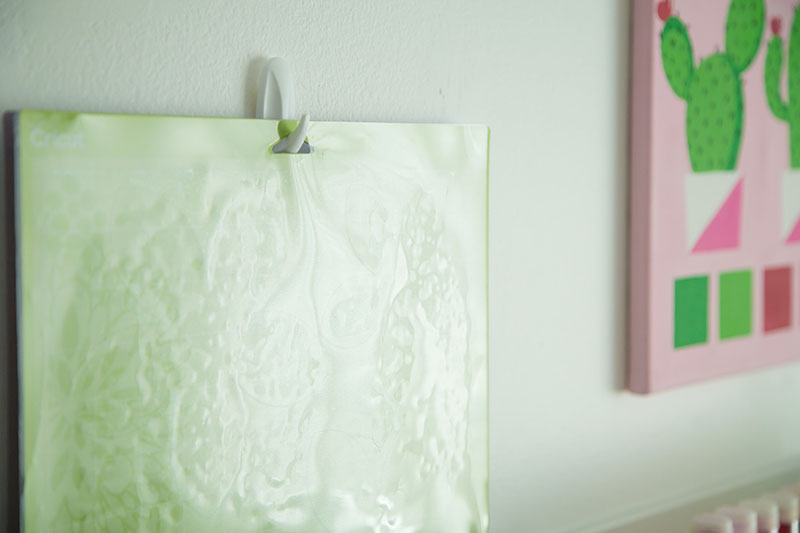 Supplies:
I've found the best way to store supplies like rolls of vinyl, punchers, and other small craft supplies is in drawers. With the multiple drawer unit as part of my desk, it allows easy access to everything I need to craft. Shallow drawers work best as it doesn't allow much room for multiple layers, and in turn, LESS CLUTTER!!! It's easy to see all your supplies and that definitely saves time rummaging through baskets or boxes.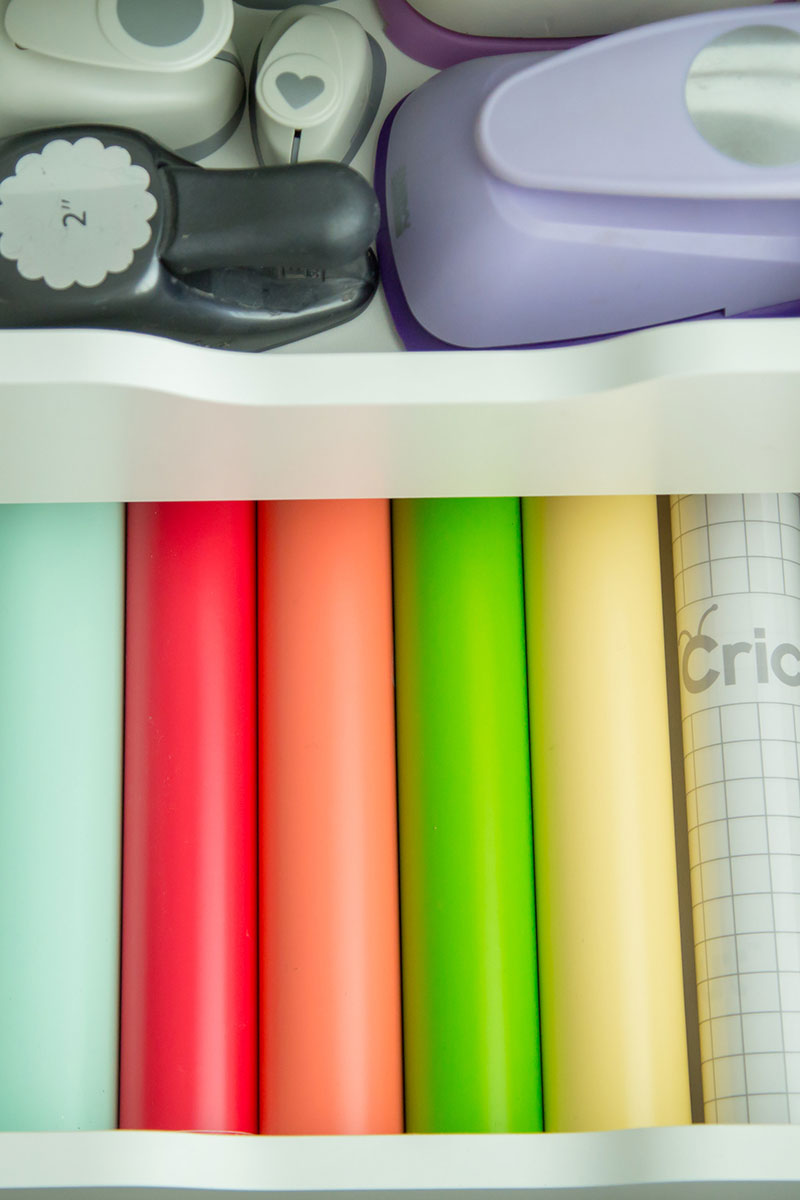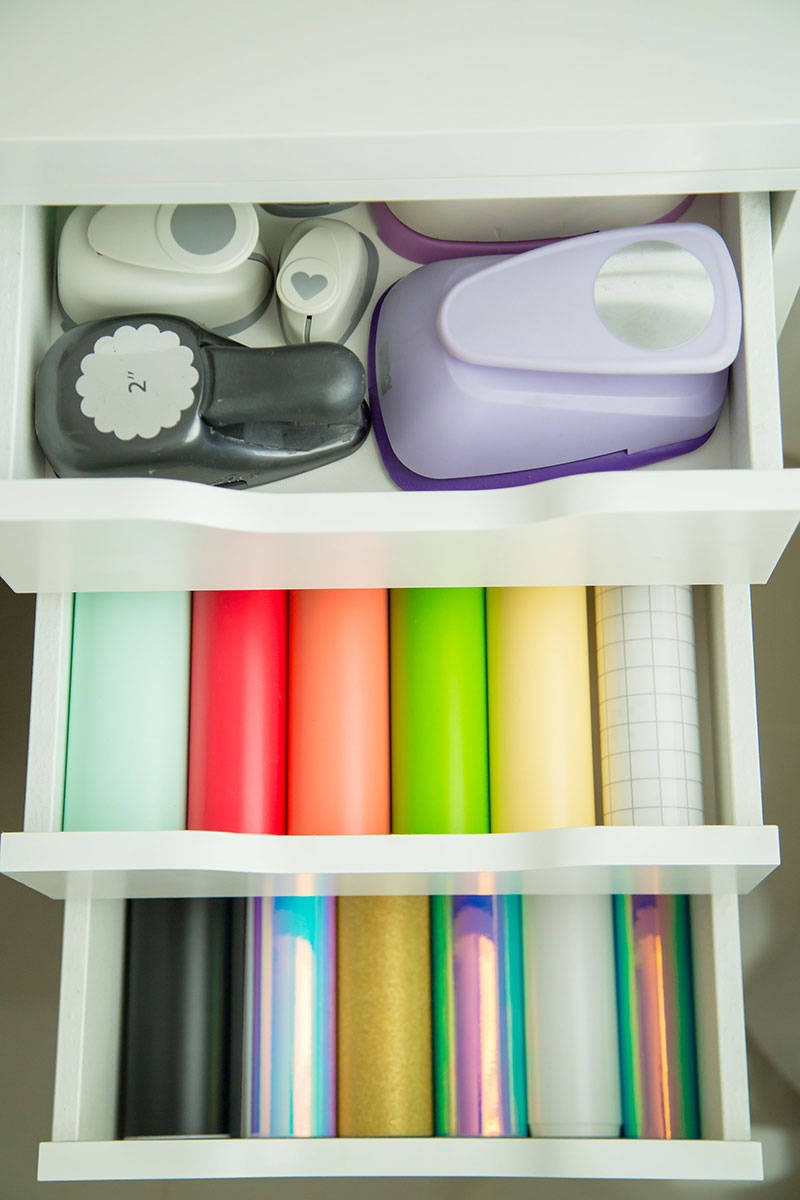 For my cardstock paper, I keep a paper sorter on my desk that has 5 sections. This has worked PERFECTLY! I use the bottom section to put all my scraps in that can still be used and the rest of the slots are used for the rest of the paper. This allows me to see the papers I have available easily and know if I'm missing any colors.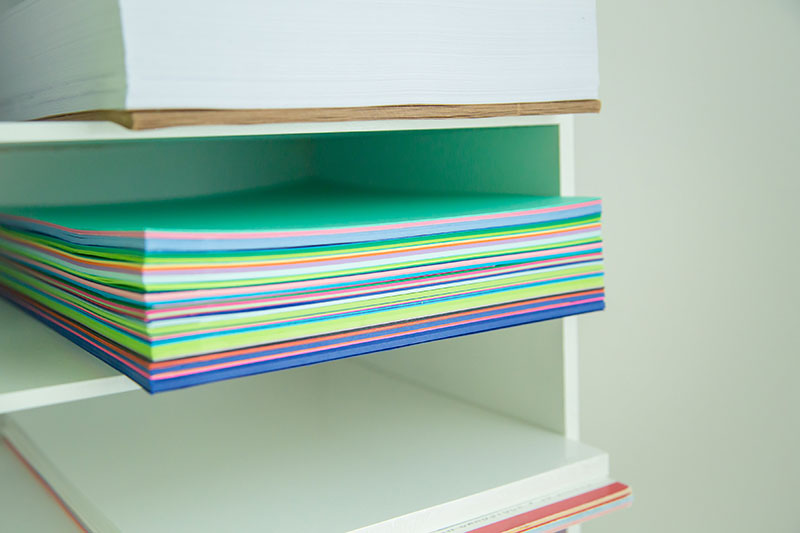 Tools:
For my Cricut tools, markers, scissors, and other small handheld items like that, I have the PERFECT organization and storage solution. I have a bar that I purchased at IKEA with hanging containers. Installed it right in front of my desk on the wall. Having it this low allows for easy access to all the tools I need as I'm sitting and working. It also keeps them sorted and easily visible. I also use it to store markers, glue sticks, my glue gun, and other small supplies!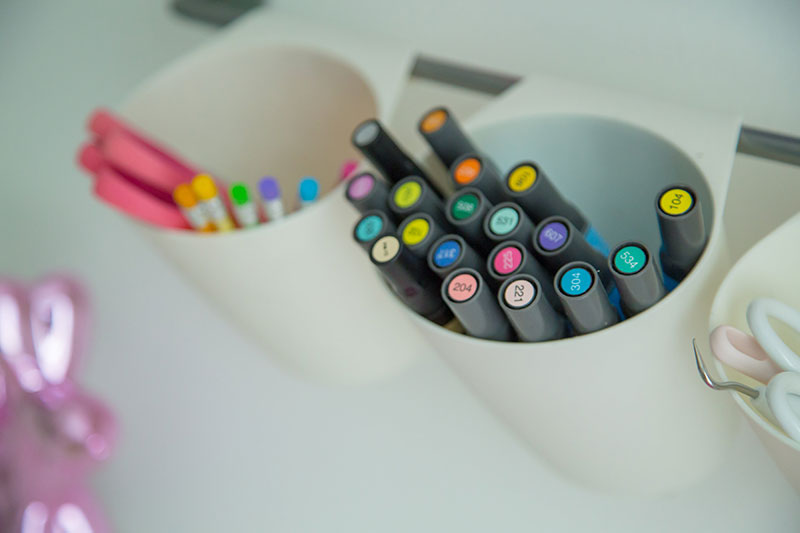 For my small glitter tubes that I love to look at, I installed a picture ledge and have it above my desk. It looks colorful, fun and is very practical for use while crafting.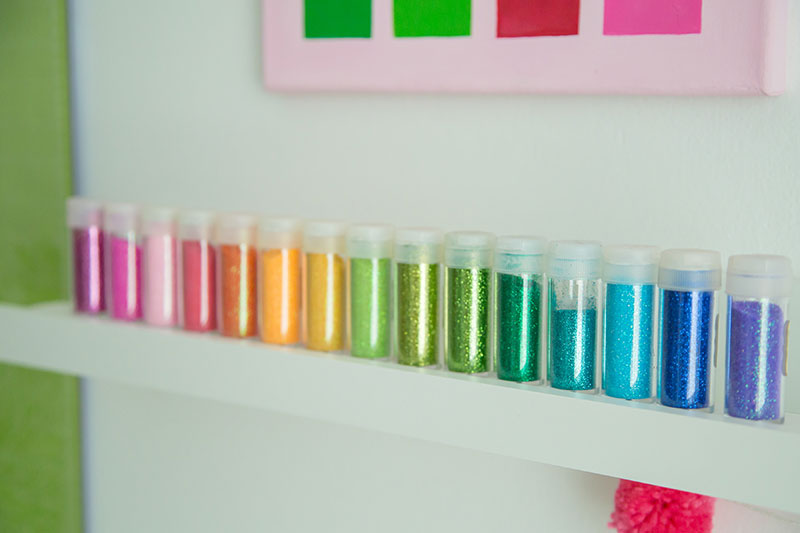 Craft rooms should be practical! That way, you make the most of your time so you can keep on making beautiful crafts!!!
I would say the 2 key rules to go by when organizing a craft room are:
Easy access to supplies
Clear visibility to supplies
I love the way this small space has everything I need and allows me to still stay organized and efficient when crafting. Happy Crafting!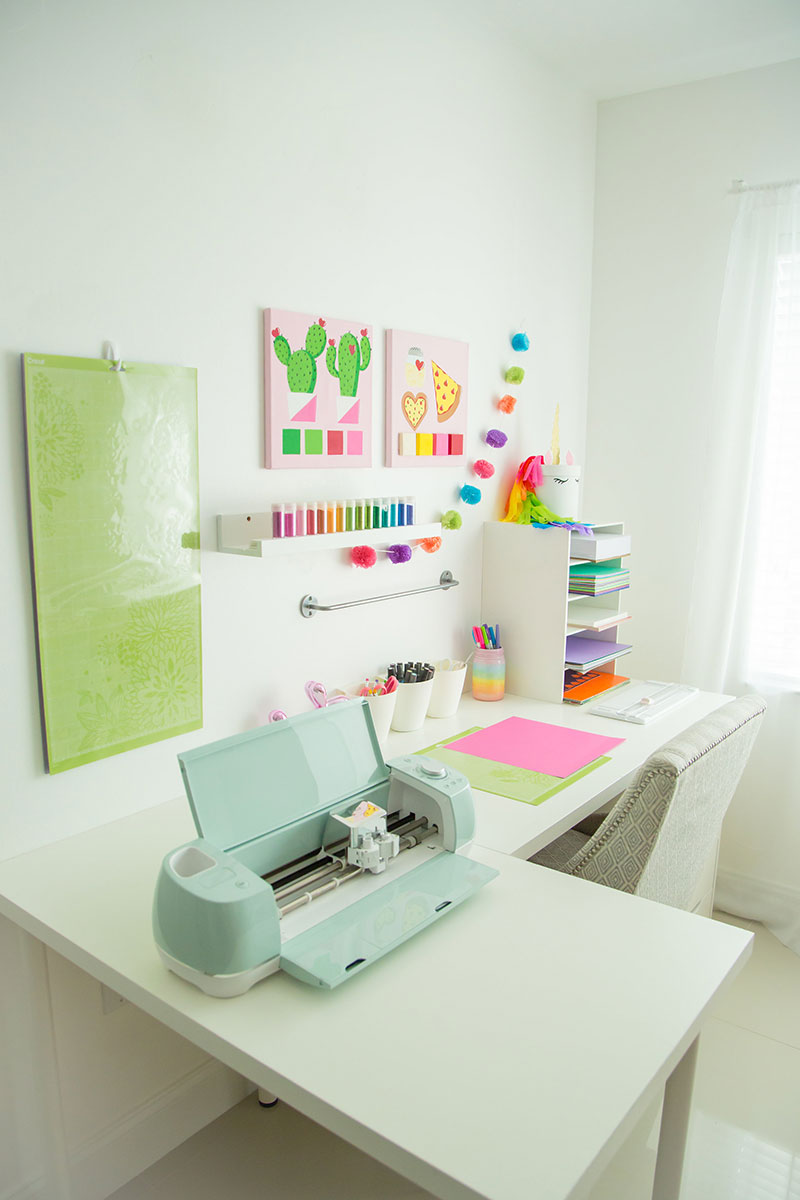 How do you keep your craft room organized?