October 2nd, 2018 • Contributor: Cricut Design Team Manager Dezi Moss
Carving pumpkins can take so much time! I never have the patience to finish carving until the end. Vinyl is a great solution to decorate a pumpkin super cute, and fast.
Materials: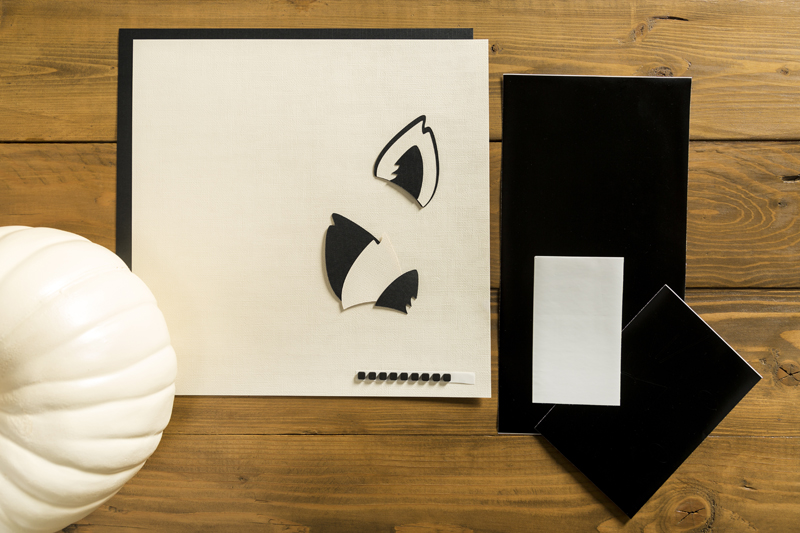 Cardstock in Black
Cardstock in Crème
Foam Squares
Hot Glue
1: Open Project Instructions
Begin by opening Cricut Design Space using this link to the project, Cat Pumpkin. This project makes one cat pumpkin decal and cardstock ears.
2: Cut the Vinyl Pieces
Load your black and crème vinyl and let the Cricut Maker do the rest!
3: Weed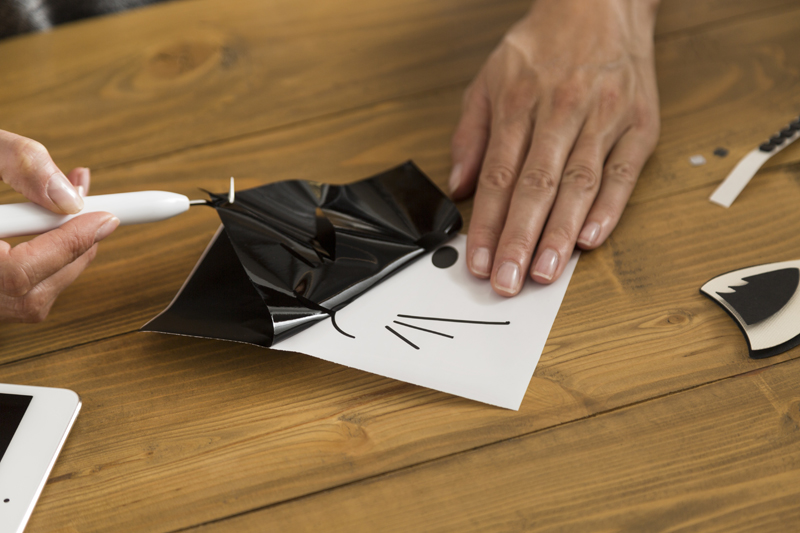 Use one of the sharp hook Cricut® Tools Weeders to weed the excess vinyl from your cut.
4: Transfer Your Design
Using Cricut® Transfer Tape, transfer your image onto the pumpkin. Begin by trimming a piece of transfer tape to fit your vinyl image. Stick the transfer tape over your entire image and use your scraper to burnish the tape onto the vinyl pieces.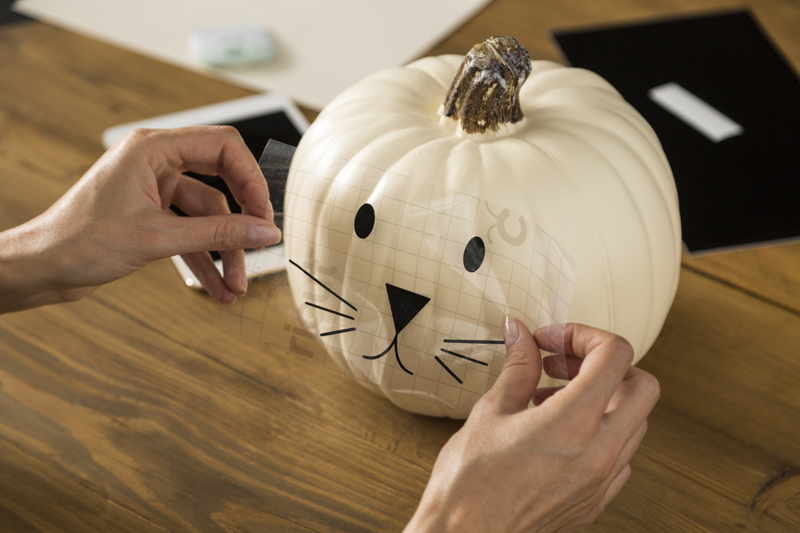 Peel up one corner of the transfer tape and gently pull until the tape is off the liner. Place the transfer tape and vinyl onto the pumpkin and burnish on with your scraper tool.
5: Cut the Cardstock Pieces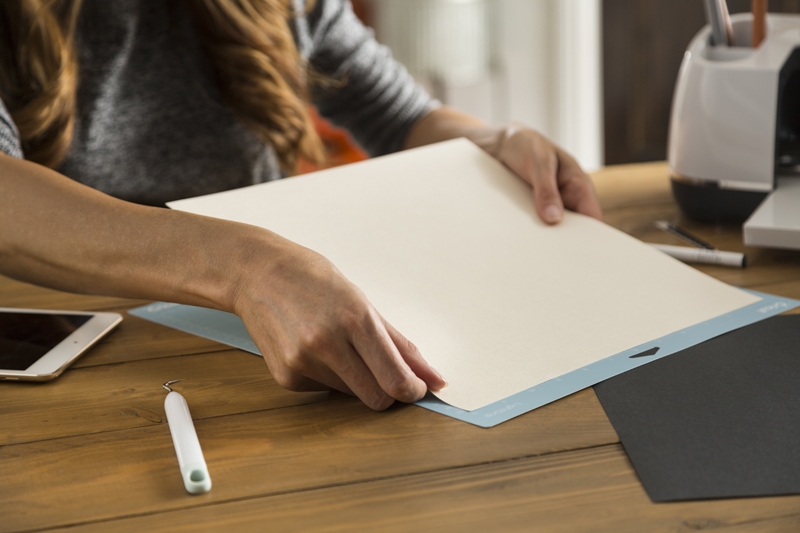 Load your crème and black cardstock and cut out the cat ears.
6: Layer the Cardstock Pieces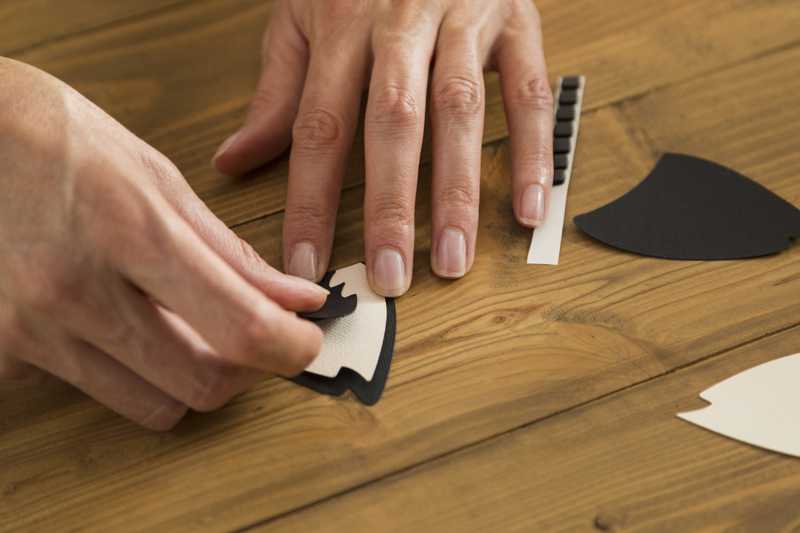 Adhere the crème cat ear piece on top of the black ear piece using foam squares to create depth. Then adhere the inside of the ear onto the center of the cat ear.
7: Adhere Cat Ears onto Pumpkin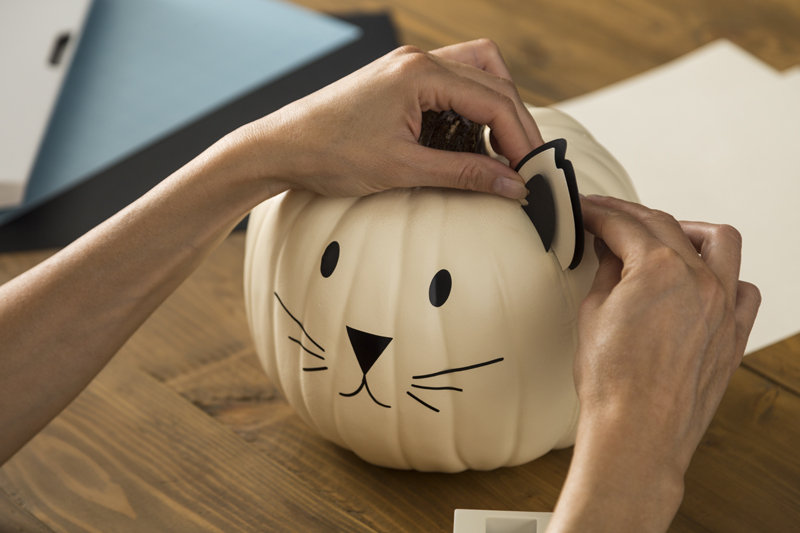 Use hot glue to adhere the cat ears onto the pumpkin.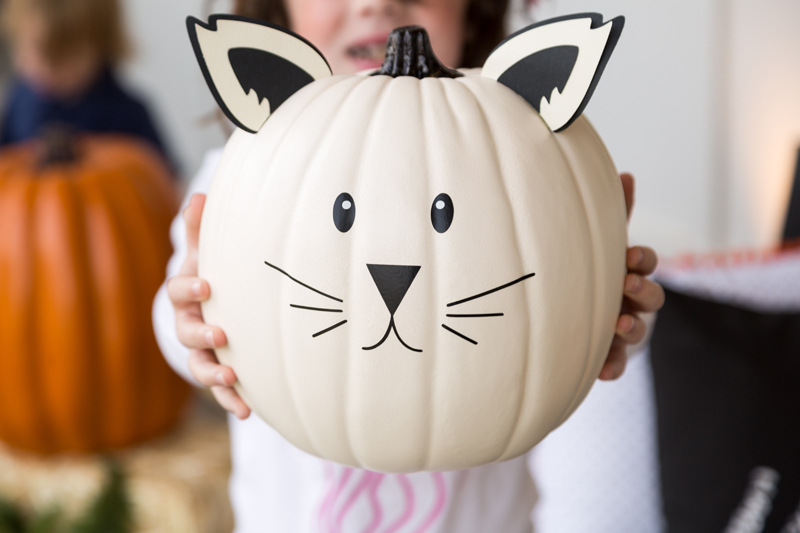 Now put this darling pumpkin on your front porch and enjoy Halloween!
XOXO,
Dezi
Pin to save and tell us how you use vinyl on pumpkins below!