September 27th, 2017 • Contributor: Cricut Blog Team
Fonts can make or break a project, so it's important to find just the right one. We've recently added SO many new fonts to our Cricut Access subscription plan to help you do just that! I'll be introducing 15 of them in this post, but the full list includes:
DiN 1451 Com EngSchrift
Diskus Std Bold
Dom Casual Std Regular
Drescher Grotesk BT Std Roman
Eagle Bold
Edwardian Com Medium
Enviro Com
Equinox Com
Farfel Pencil
Fling Std
Floridian Script Std Regular
Fraktur Std Regular
Frances Uncial Com
Galaxy Std Regular
Geometric 231 Std Roman
Ginko Regular
Grace
Grafiko Com Regular
Gravura Com
Hand Drawn Std
HighScript 40 Regular
Highlight Std
Huxley Vertical Std Regular
ITC fonts
Italia Std Book
Jacoby Extra Light
Kidprint Pro Regular
Koala Com Light
Lemonade Bold
Letter Gothic Std Regular
Liberty Regular
Liberty Script Std Regular
Libra Std Regular
Linotype fonts (all of them)
Mahogany Script Std Regular
Malibu Std
Masqualero Pro DemiBold
Mercurius Script Std Bold
Ophelia Std Italic
Pablo Std
Paddington Regular
Parisian Std Regular
Peignot Std Light
Pendry Script Std
Pepita Std Regular
Posterama Pro 1913 Light
Prague Std
Pritchard Com Regular
Quill Std Regular Quitador Sans Pro Regular
Reaper BT Std Roman
Rebekah Pro Italic
Reporter #2 Std Regular
Republik Serif 3 Alt
Rialto Regular
Richie Regular
Rockwell Std Roman
Rusticana Roman
Sackers Gothic Std Medium
Santa Fe Std
Saussa Pro Regular
Scotch Roman Std Roman
Seagull Std Light
Shamrock Regular
Sho Std Roman
Sinah Com Bold
Stilla Regular
Tango Regular
Teebrush Paint Std Regular
Terry Junior Basic
Typewriter Std Regular
Utah WGL Condensed
Vivaldi Com
Wade Sans Light Com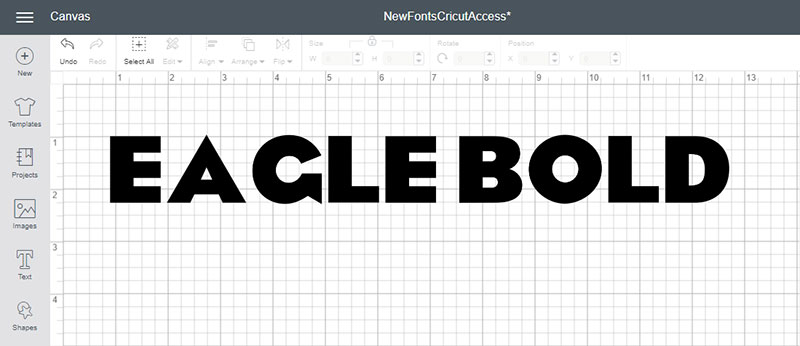 This bold font will certainly stand out for you! Use it when you want a crisp clear statement.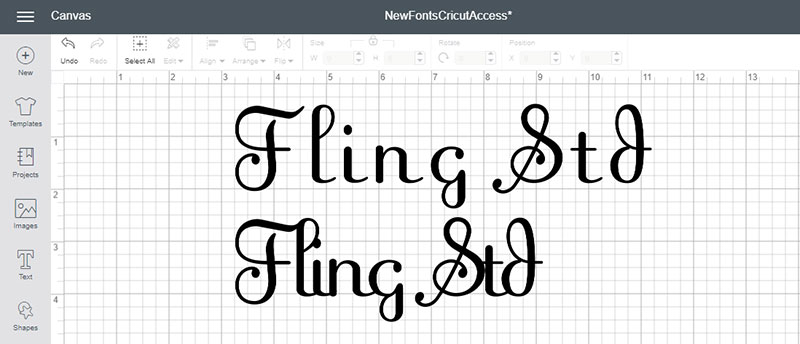 Fling Std is a beautiful script font that will work well for weddings, home decor and more! In the bottom version, I decreased the letter spacing and ungrouped to letters so I could attach it together.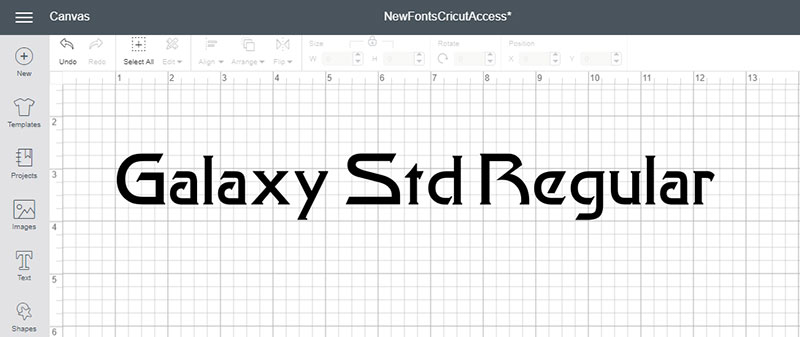 This futuristic font would look great on space birthday party invitations and other projects in a galaxy far away.
If you want a font with a bit of an Asian flair, try Ginko Regular for your next project.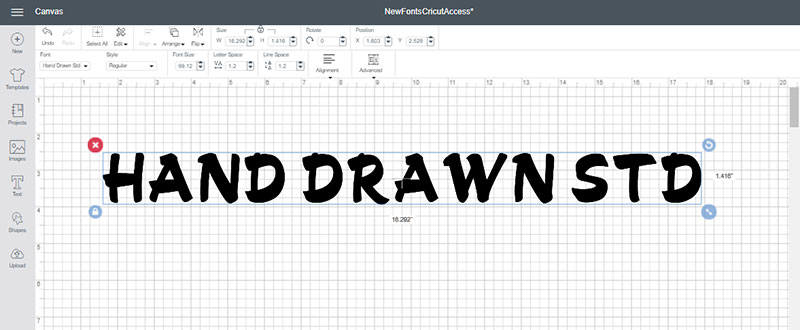 Give your art a handmade look with the Hand Drawn Std font.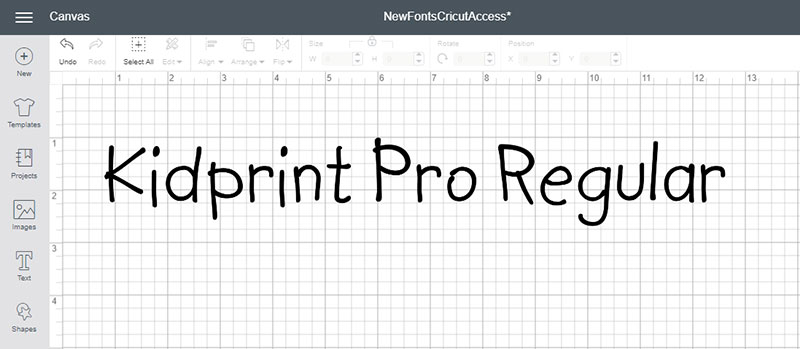 Kidprint Pro Regular would be perfect for a classroom, wouldn't it? You could also use this for projects like a baby book, growth chart, and anything else for kids.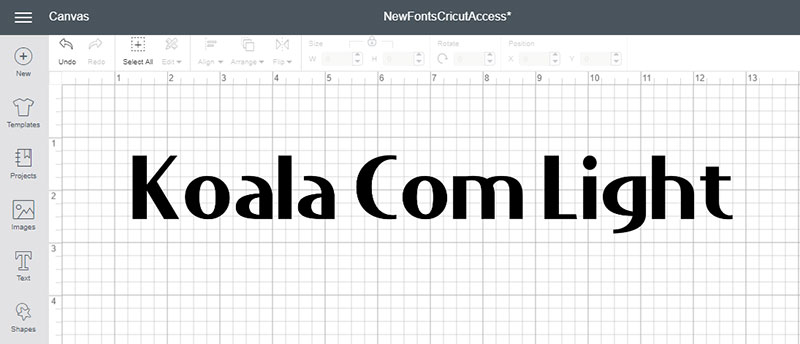 Koala Com Light is a straightforward font with a modern touch.

Remember to use letter spacing and the Ungroup to Letters functions to make Liberty Script Std Regular look just the way you need for your project.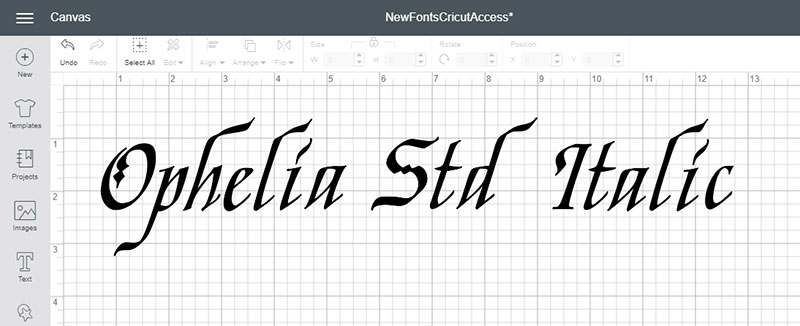 Use Ophelia Std Italic to make it look like you hand-lettered your project using calligraphy without having to know how! Ungroup to letters and fix the spacing as you see fit.

This font does remind me of the cover of a book about a certain well-loved bear. Use it to add just a bit of curve to your design.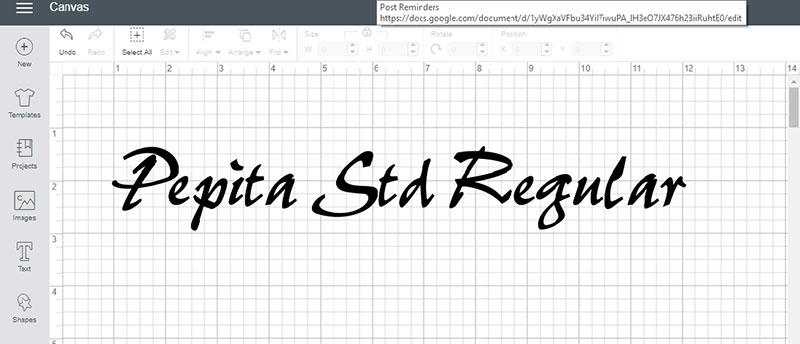 With fonts like Pepita Std Regular, you don't need to worry if your handwriting is up to par. Use this to add an elegant touch.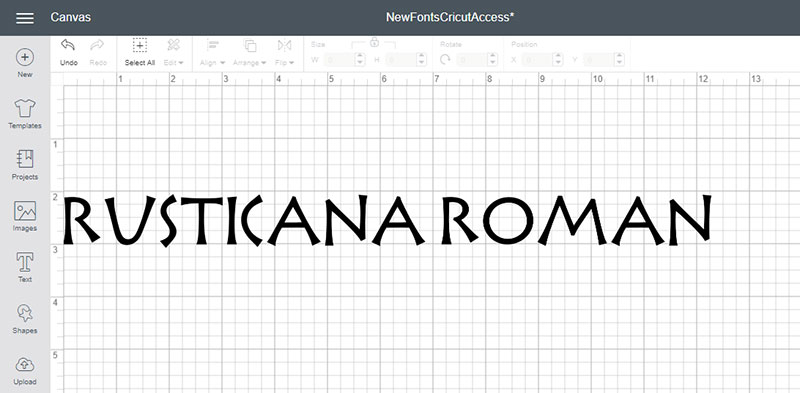 If you want a font that is all upper case, try Rusticana Roman for your next crafting adventure.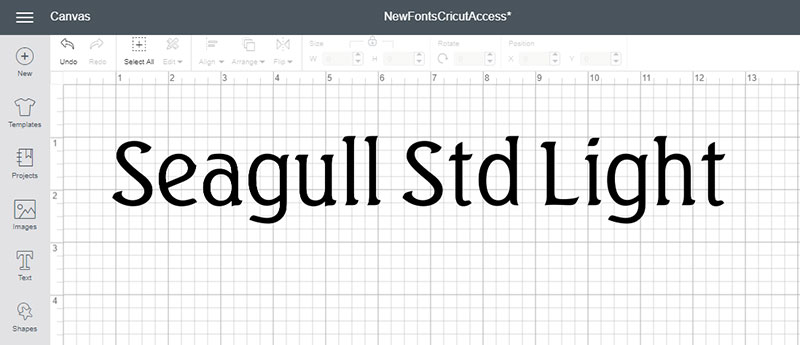 Seagull Std Light is a great font for many of your projects as the lettering is easy to read.

Shamrock Standard is another way to add a calligraphy flair without the knowledge or effort. Try this one when you're addressing wedding invitations, for example.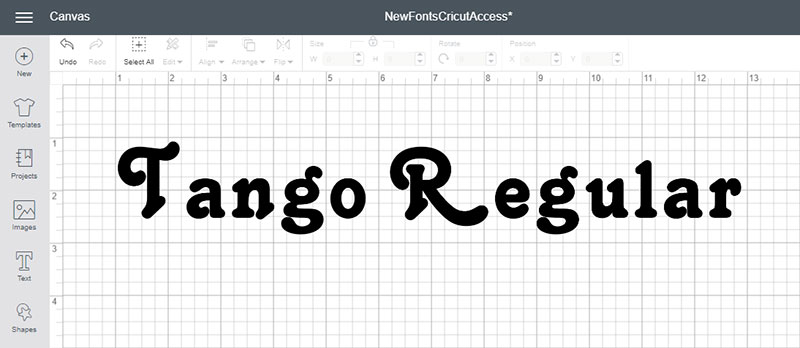 I love the rounded look of the letters in Tango Regular.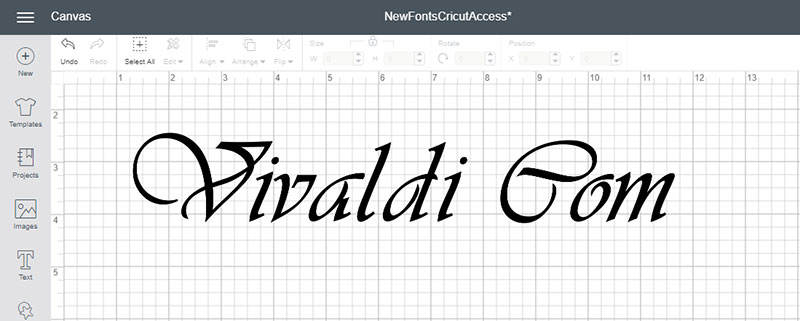 Vivaldi Com will take your project to the next level with its artistic swishes. Do ungroup to letters and change spacing as needed.
Which font would be perfect for your next project? Tell us in the comments below!