October 10th, 2017 • Contributor: Jessica Roe from Everyday Party Magazine
Hi everyone! It's Jess from Everyday Party Magazine, and I am SO excited to share today's DIY with you!!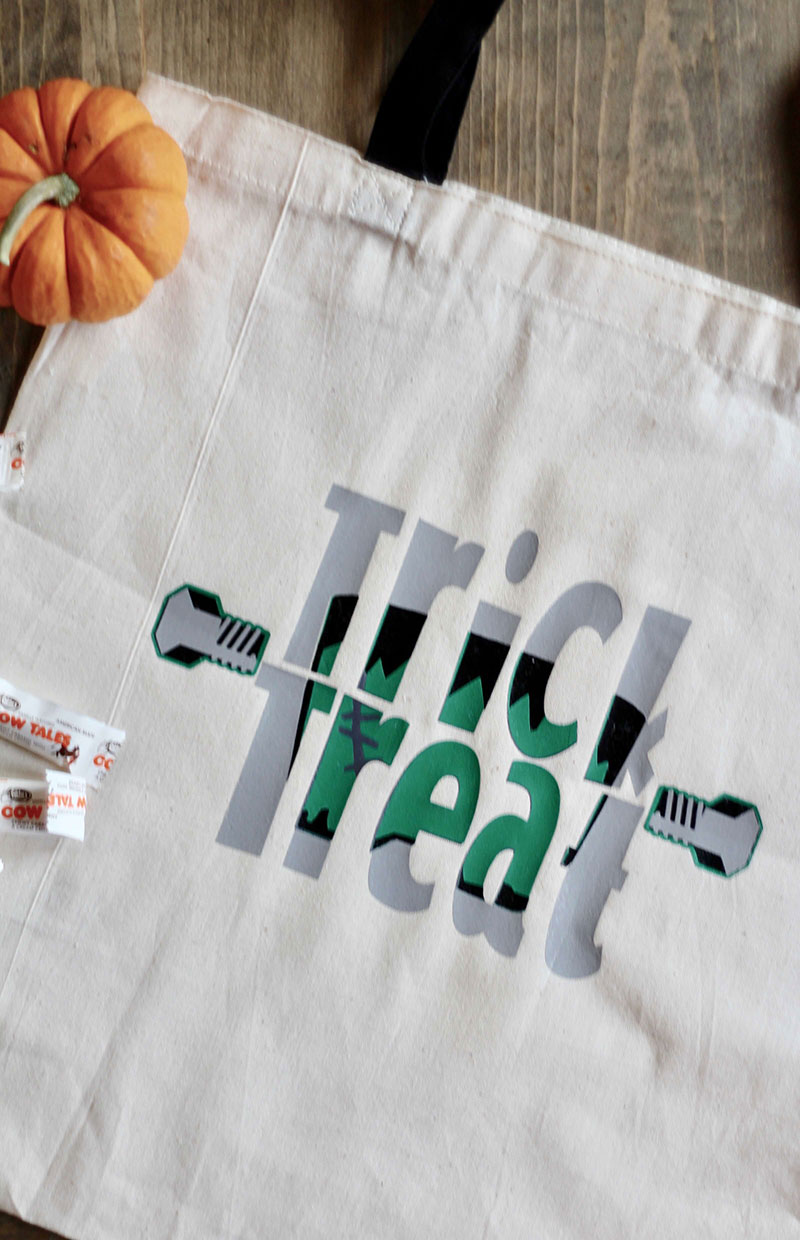 I love Cricut Iron On, and I really love my Maker and Easy Press. Cricut Iron-On is such an awesome way to make a bag or shirt personal. In the last few weeks, I have used the Easy Press and Iron-On Vinyl to make banners, customize my sons' hockey team shirts, and make fun trick or treat bags for my kids and niece and nephew. But, until last weekend, I have never tried knocking out text with an image. I have seen so many cool examples all over Pinterest, and I knew I needed to try it on a trick or treat bag for one of the guys.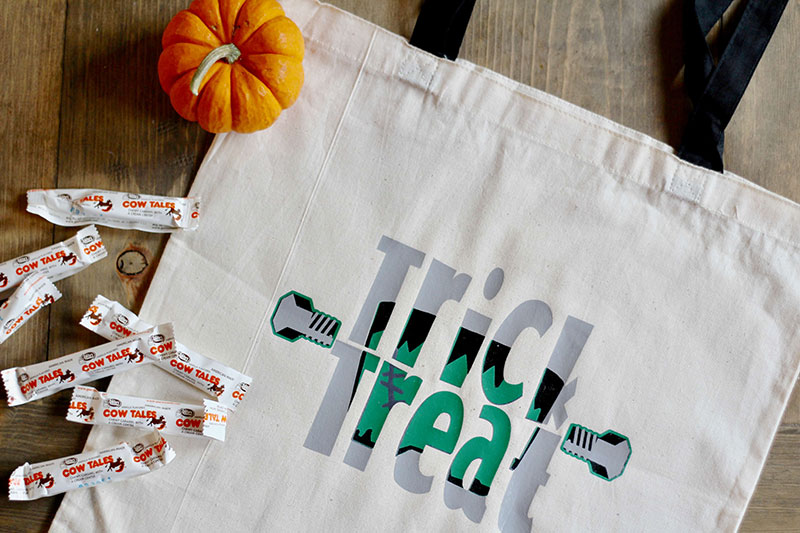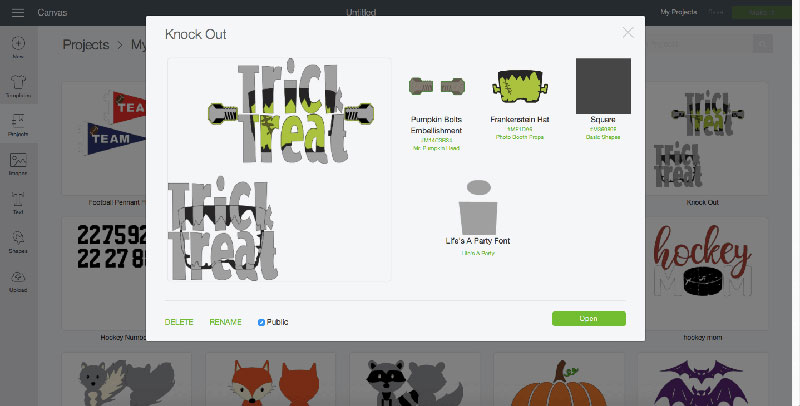 1: Type and Weld Text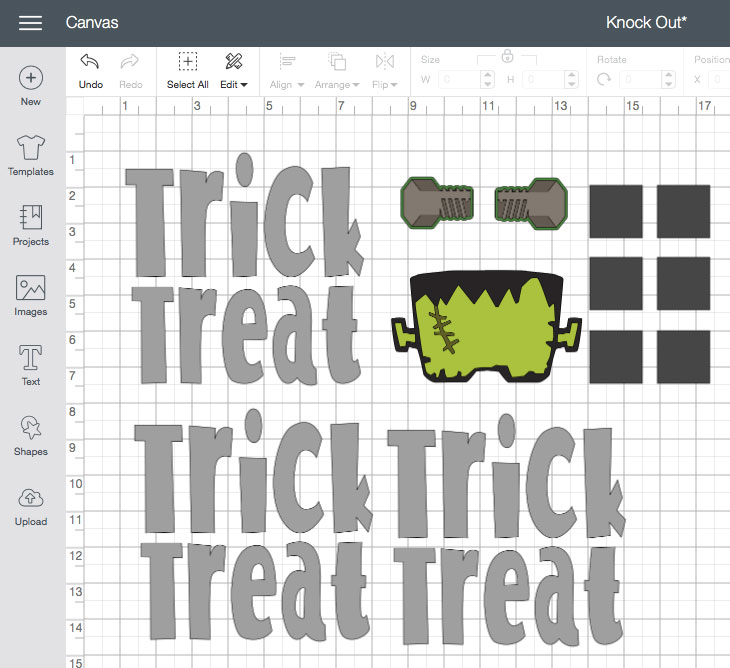 Open Design Space, and type and size your text. (For this project, I copied the text twice.) Weld the letters together; Trick and Treat were welded. I repeated this twice.
2: Insert Image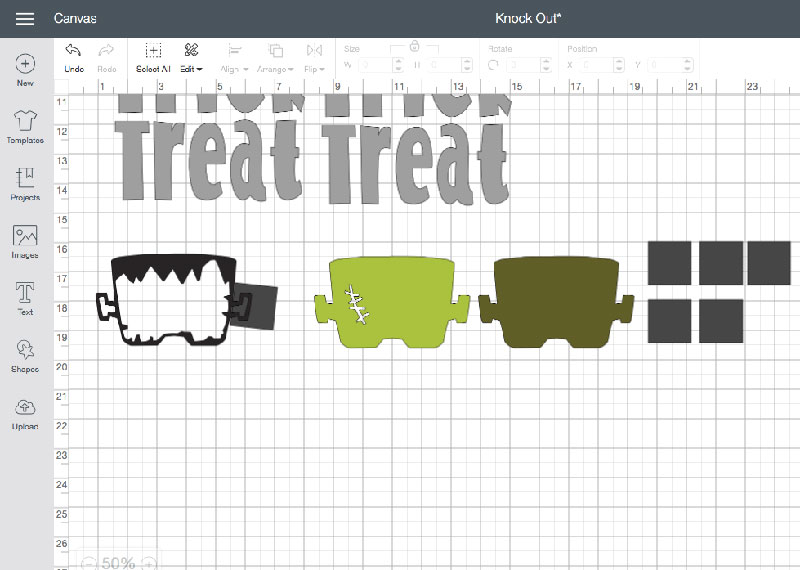 Insert the image you want to knock out of the text. I wanted to use different screws for this project, so I ungrouped Frankenstein and sliced the screws off of each layer.
3: Center and Slice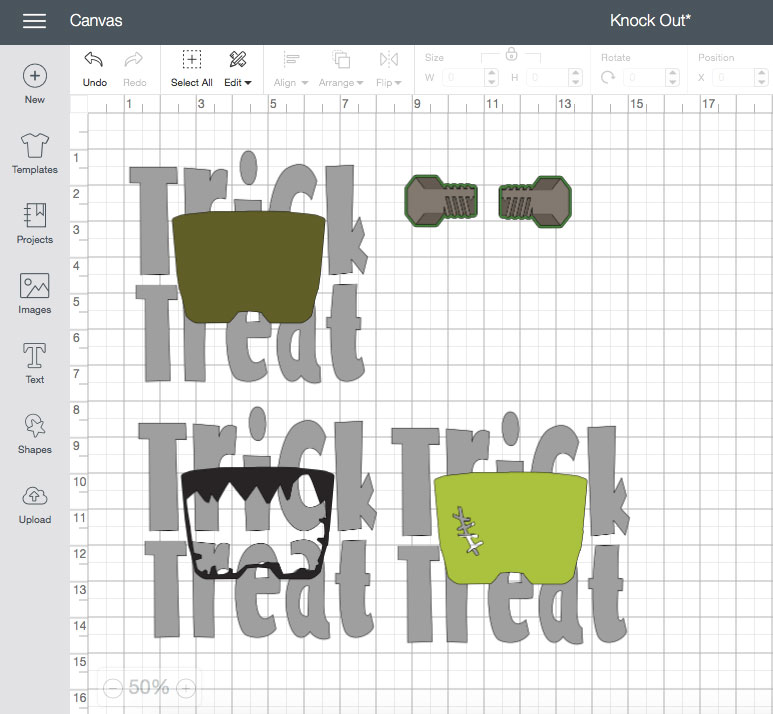 Once that was done, I centered one layer over each text box.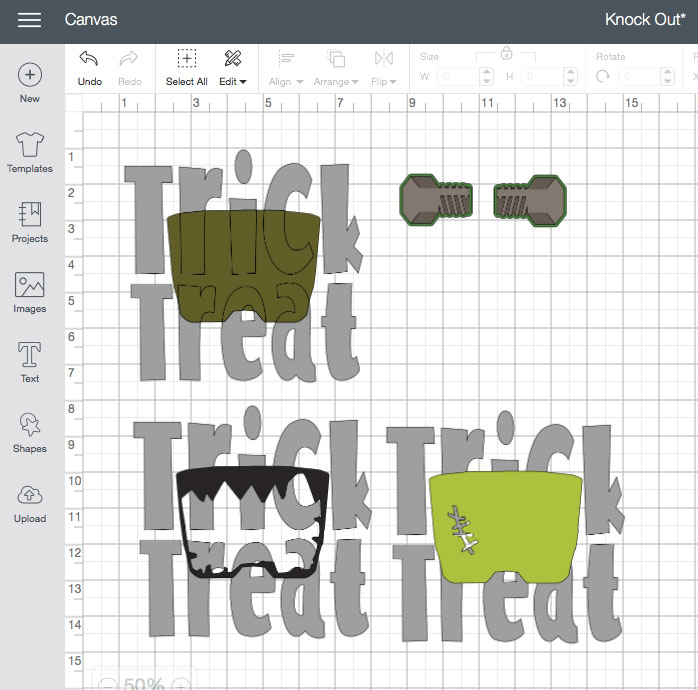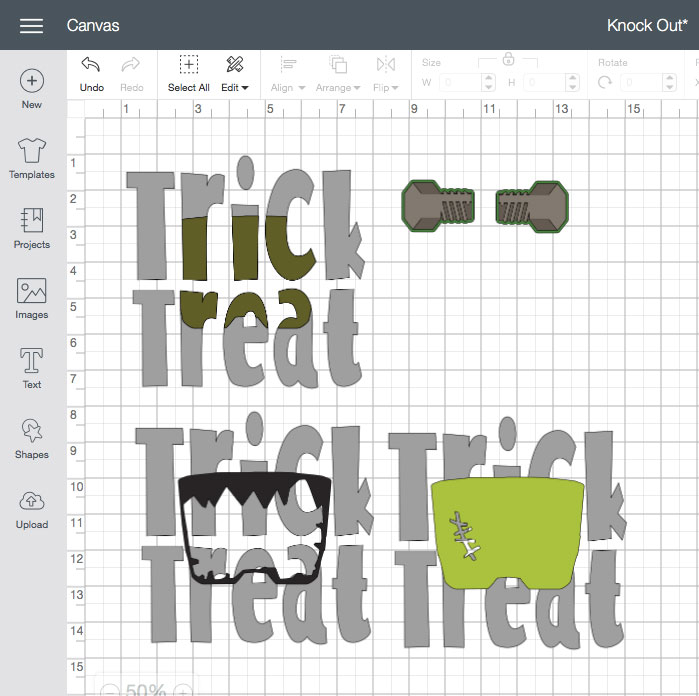 Next, I sliced the image out of the text and deleted the excess.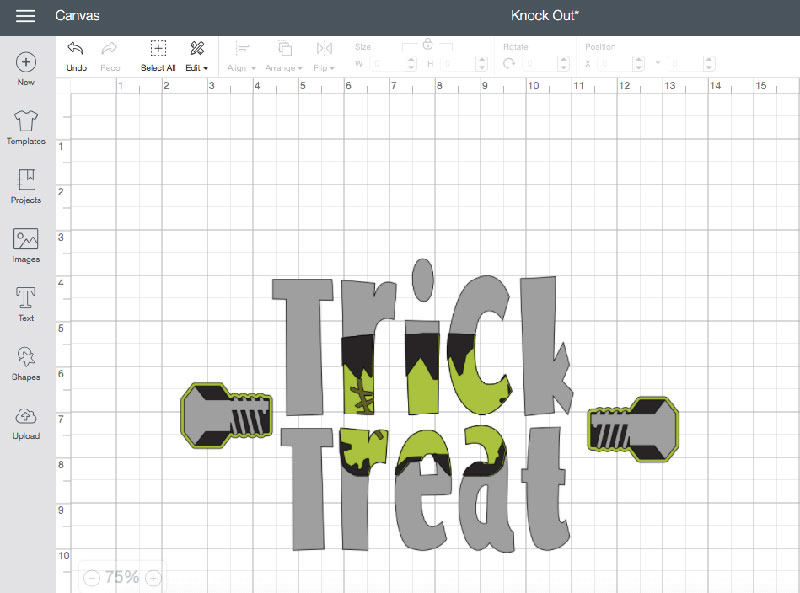 You can delete two text boxes and drag the knocked out images to fill in the text. Ungroup the screws for Frankenstein, and place them on each side of the text.
Sync your colors. The bottom layer was a dark grey, then green, then black, and finally grey. Select all, and size it to fit your bag or shirt.
4: Cut and Weed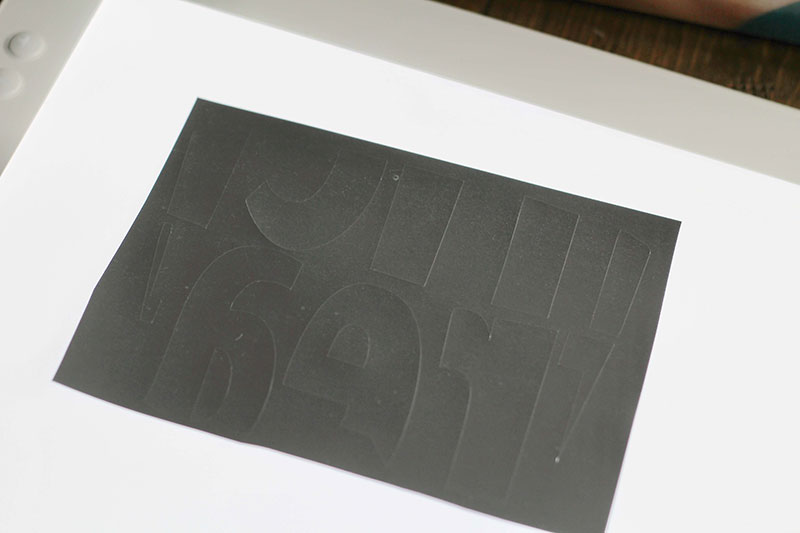 Flip all images horizontally as you need to mirror the image when working with Iron-on. Send the project to your Cricut to cut, then weed with your BrightPad.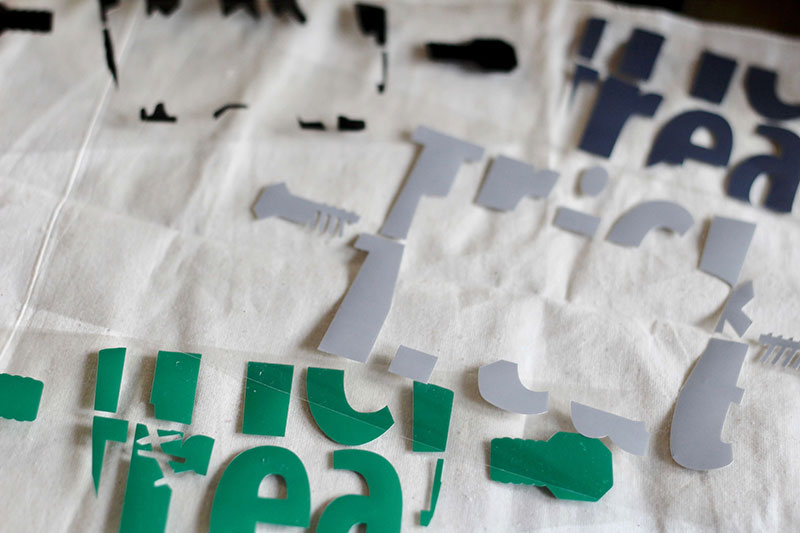 You will have 4 different layers of vinyl when you finish weeding.
4: Press Vinyl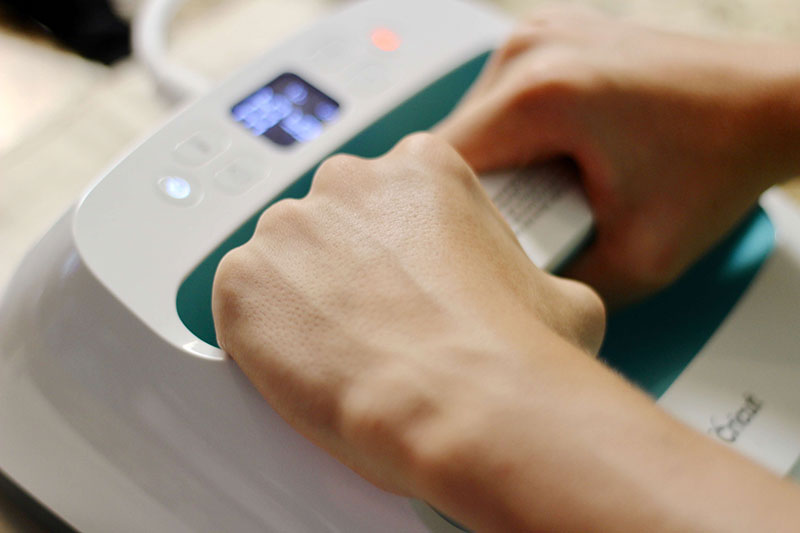 Set your Easy Press to the correct temperature and time, and heat up the bag or shirt. Then, press each layer on, carefully lining each layer on top of the bottom one.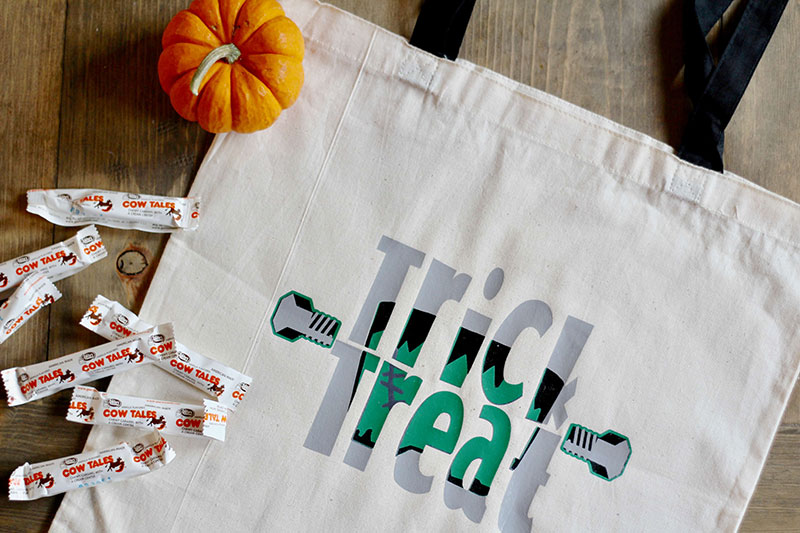 Finally, flip your bag or shirt inside out, and use the Easy Press on the back side of the project.
Have you used the Knockout Method? Tell us about it below and tag it with #cricutmade on social media!