December 14th, 2018 • Contributor: Cricut Blog Team
Hi Crafty Friends! We're back with another idea for adding a little Disney® magic to your holiday season using Cricut's new Mickey & Friends holiday products! Before we shared some easy and adorable Mickey & Friends 3D Paper Ornaments and now we're sharing some fun Mickey & Friends gift card holders! These are perfect for tying on packages or even hanging on the tree!
Supplies Needed: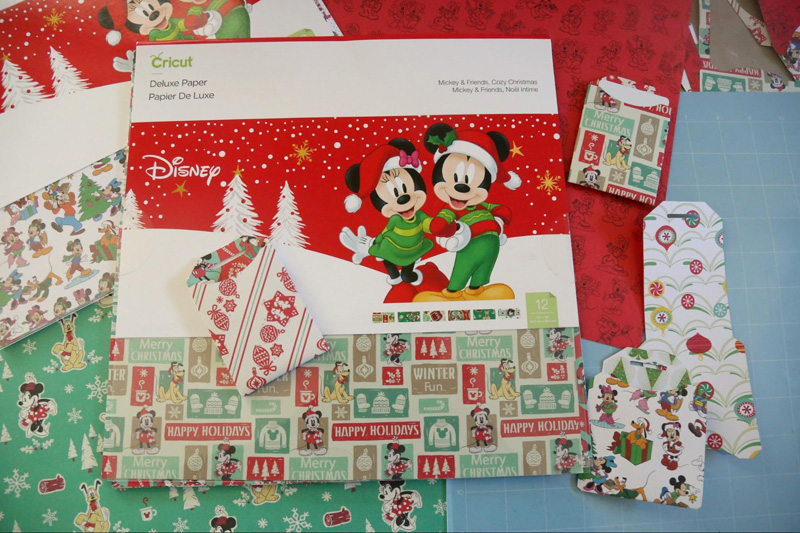 To make this week's project you'll need the following Cricut supplies:
Cricut Machine
Card Holder Tag in Design Space (#M35844 Tags, Bags, Boxes & More®)
Other items needed:
Thin ribbon or baker's twine
Adhesive (we recommend a clear tape
Pen
Gift cards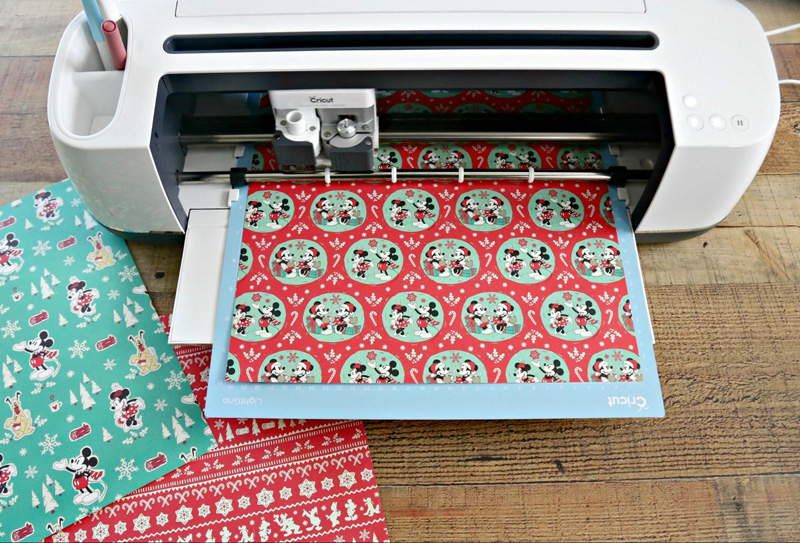 To make the gift card holders, you'll start by adding the Card Holder images in Design Space (#M35844 Tags, Bags, Boxes & More®) to cut. I sized these at 3" wide (which made them about 6.8" tall).
Place your Mickey & Friends Deluxe Paper on a Light Grip mat to cut. Be careful about the orientation of the paper and the side you want to show. Mickey & Friends Deluxe Paper is great because there are designs on both sides. But you'll want to cut the tags with the paper facing up on the mat upside down so that the card holders will be oriented the correct way once folded.
See image below: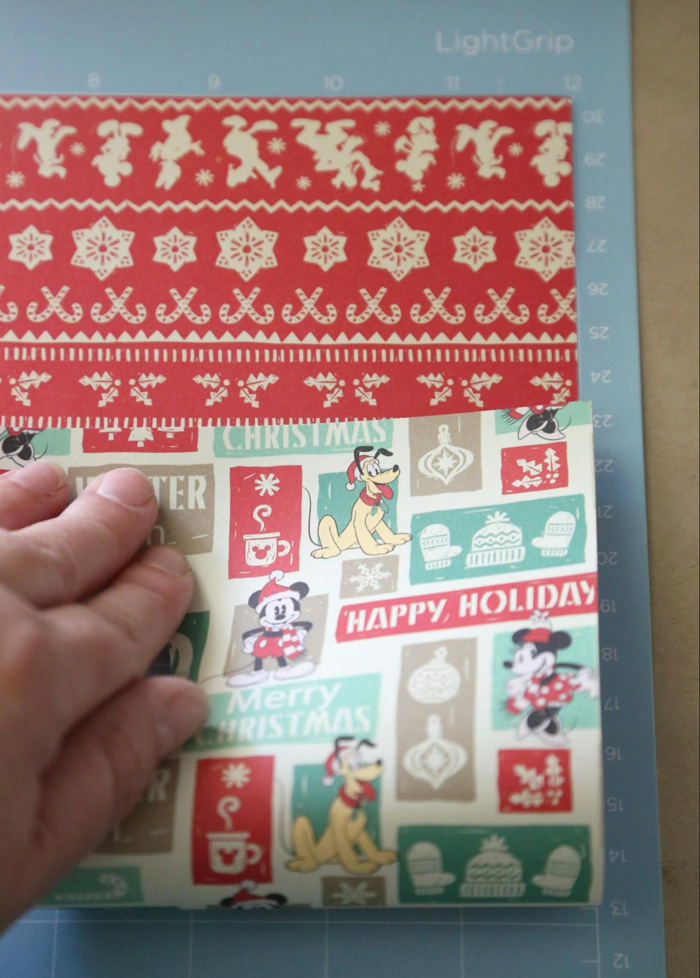 Score and cut the holder tags out, cutting as many as you wish with as many different designs as you'd like. Here are 4 different versions below: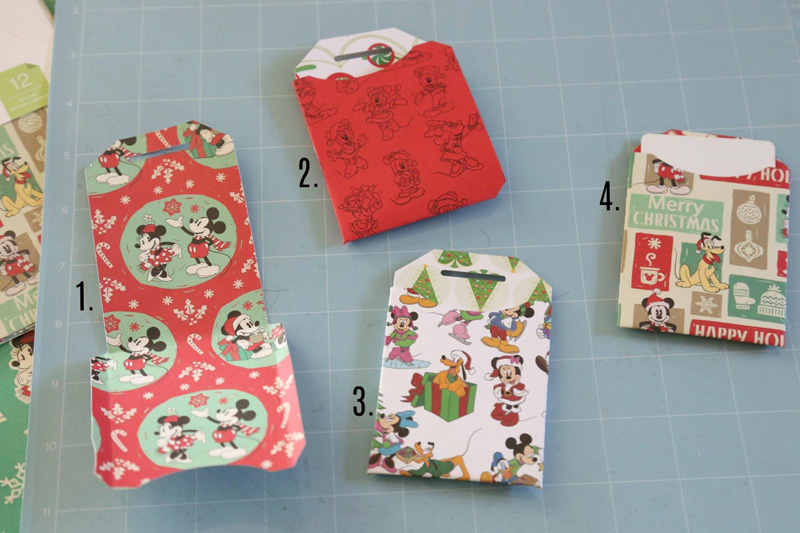 After cutting, fold the tags on the edges and the middle flap (you can see that in process in #1 and #2 in the diagram). Once you tape or glue the flaps on the back, you have the perfect gift card holder (as seen in #3). Just slip a gift card in (#4) and you're done!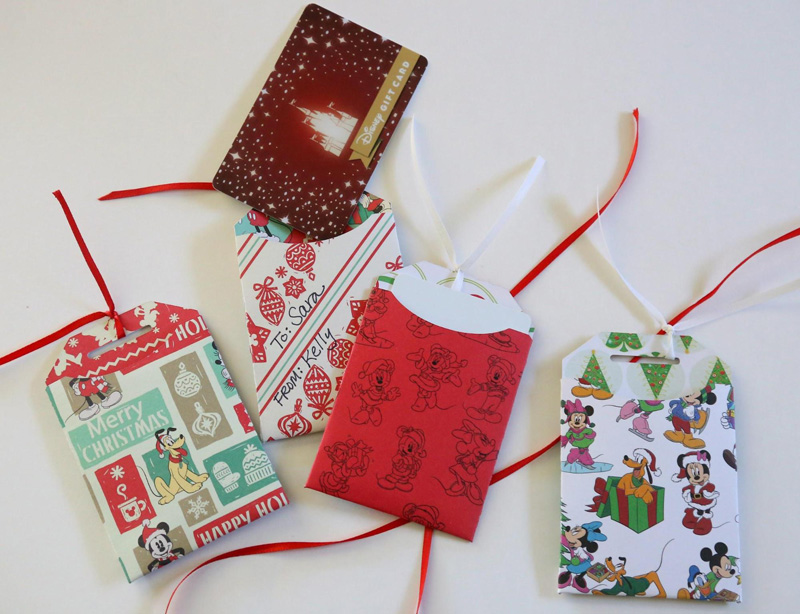 You can slip a gift card or two in the holder (or even some cash) and you have an extra special gift tag! You could even hang these on the tree for a fun Christmas morning surprise!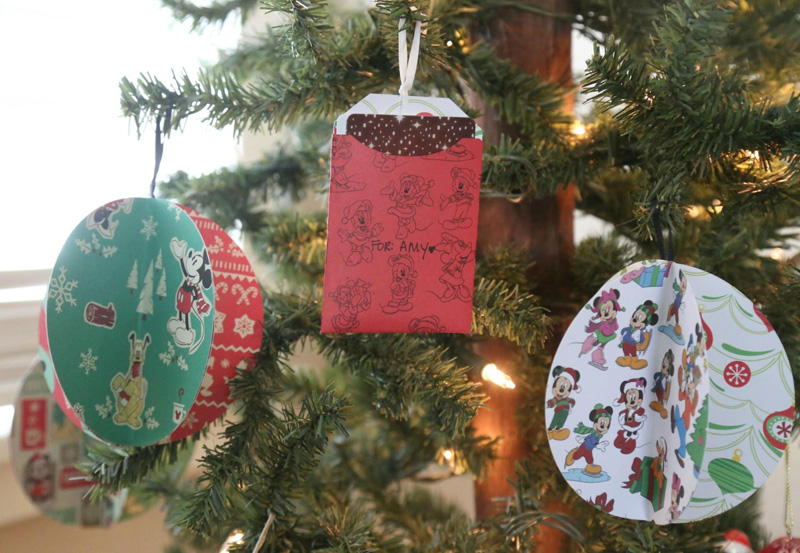 Aren't they fun? We're loving these new Mickey & Friends products, indeed! See ya' real soon!