May 7th, 2018 • Contributor: Cricut Project Designer Karley Hall
Did you see?! The Knife Blade is here!
Now that you can get your hands on a Knife Blade, don't you want to know what you can do with it?! The Cricut marketing team asked us, the Cricut Project Designers, to help them come up with a pretty way to show just how much the Knife Blade can truly do!
After some brainstorming, Meagan, Dezi, and I decided we wanted to create a gallery wall that showcased several different ways to use the Knife Blade to decorate your home.
We began with a rough sketch and ideated several projects that utilized the Knife Blade.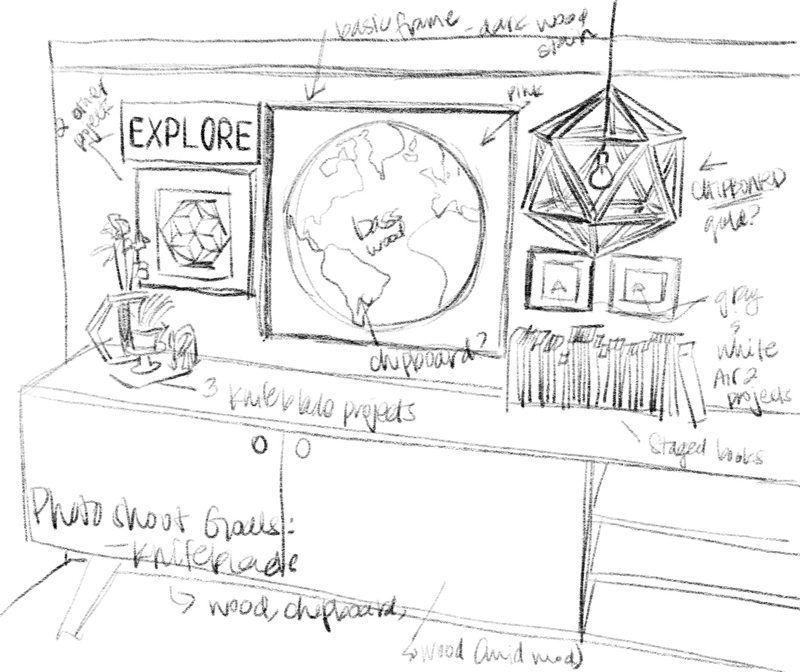 We imagined chipboard words, shapes, and even a chandelier—all cut on the Cricut Maker! We sketched out 3D objects-vases, animals, and plant stands. Why not cut an entire globe out of basswood and chipboard? And while we wanted to focus mainly on the Knife Blade, we also wanted to highlight the fact that the Maker is a versatile tool that can also be used to cut vinyl, paper, and even delicate materials like crepe paper! We added in some framed art and a pillow to pull it all together.
After our sketch, we rendered our drawing in a 3D modeling software so that we could determine how big to make our projects.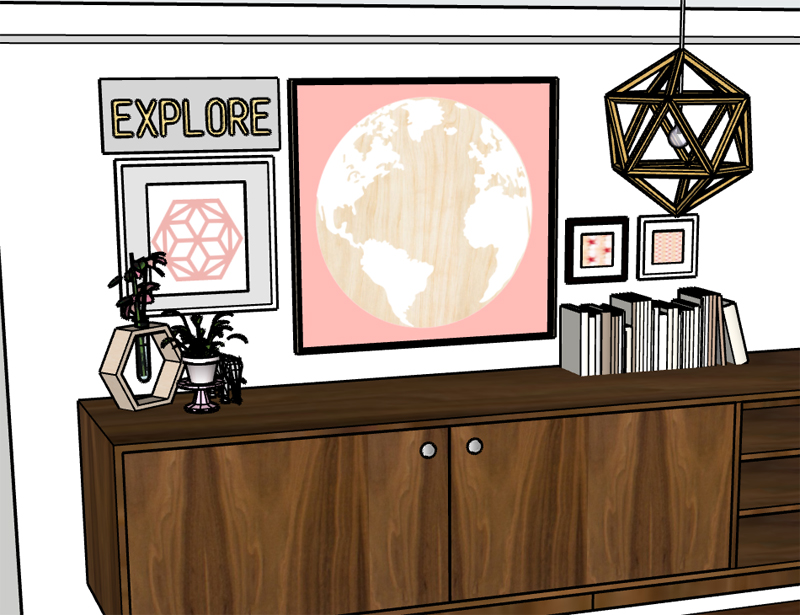 When working on larger lifestyle shoots, it is hard to make sure all the project designers have the same vision in mind. At this point we chose colors, patterns, and textiles to bring to life a cohesive final scene!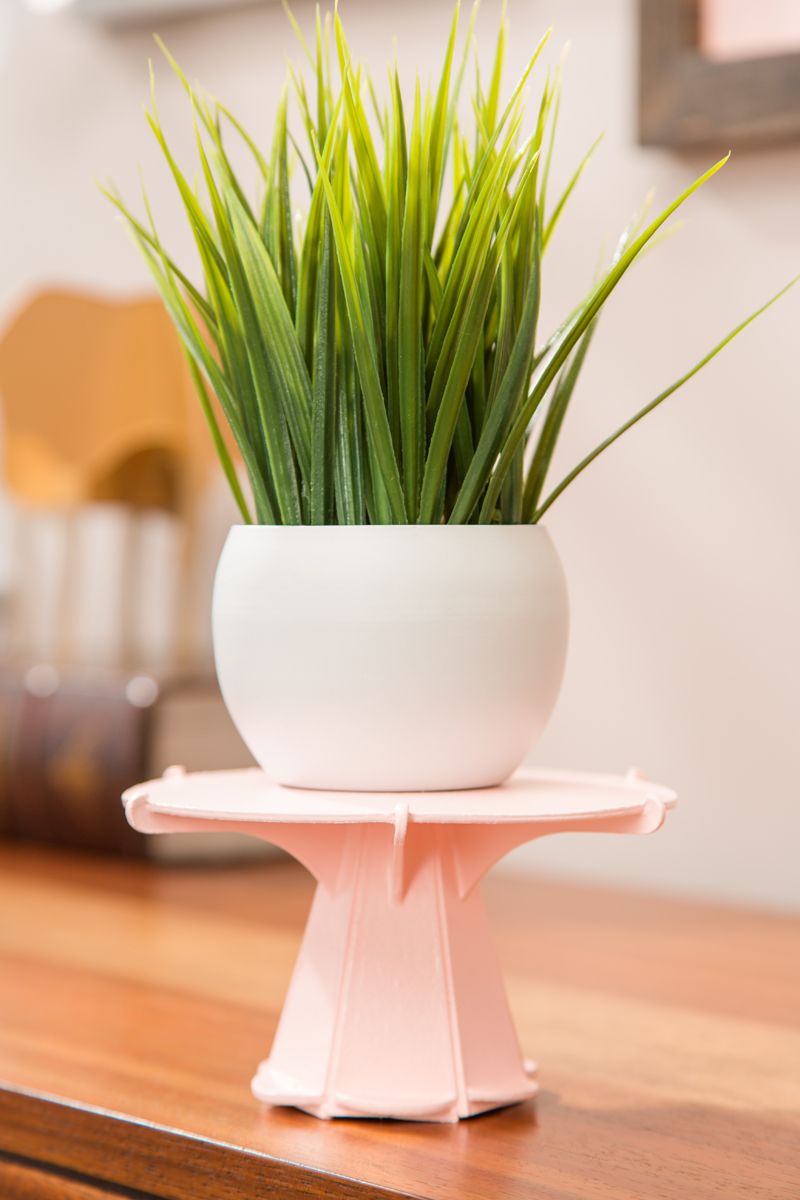 Once we are all set on the project, we head to the illustrators who draw our ideas to make them work with the Cricut! It is absolutely incredible watching them take an idea, create a drawing, and turn it into something three dimensional that fits together perfectly. One of our illustrators, Heather, created a "cake stand" that we used as a plant stand in this scene. It is so mind-blowing that we are going to write an entire post on it. You won't believe how easy it is to put together. Can you believe we cut that with the Cricut Maker?! After the illustrators finish creating their file, they send the art to the Cricutizers who load it into Design Space and make sure it runs perfectly on your machine. You better believe they test cut every single image!
Did you have any idea all of that went into it? It is unbelievable how many people each project touches before it ever reaches you! We pride ourselves on making sure we have troubleshot everything before it goes "live!"
And then the fun begins—we began cutting and crossed our fingers hoping everything would come together as we planned. At the end of the week, we had all the pieces laid out and ready to be shot by our talented team of photographers and videographers.
We all are so excited about the results!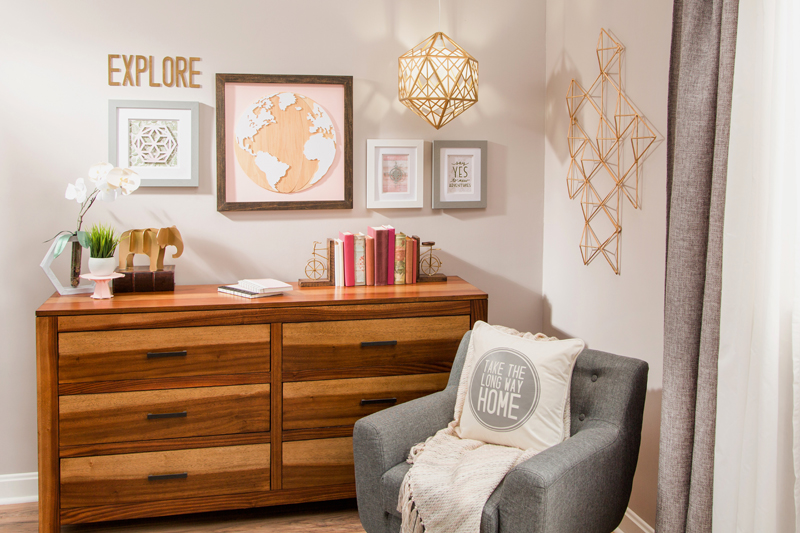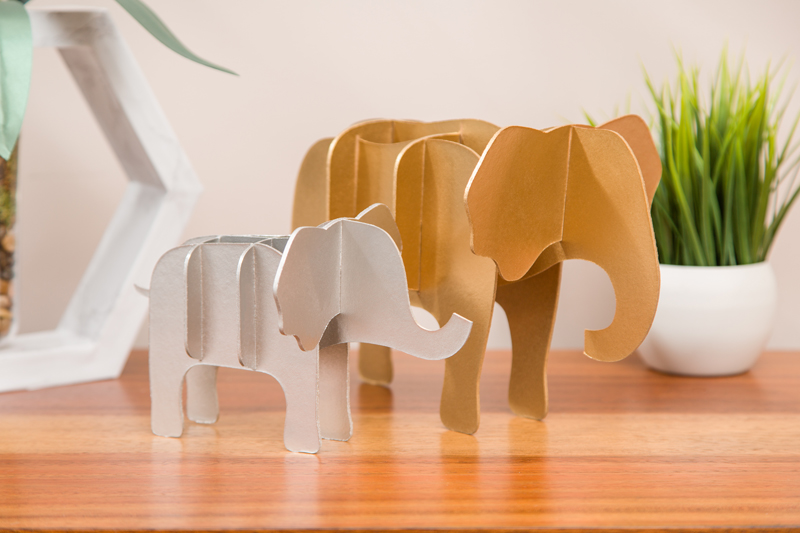 Dezi created these cute elephants because we all agreed that every room needs an elephant. It never gets old… I mean can we talk about the elephant in the room?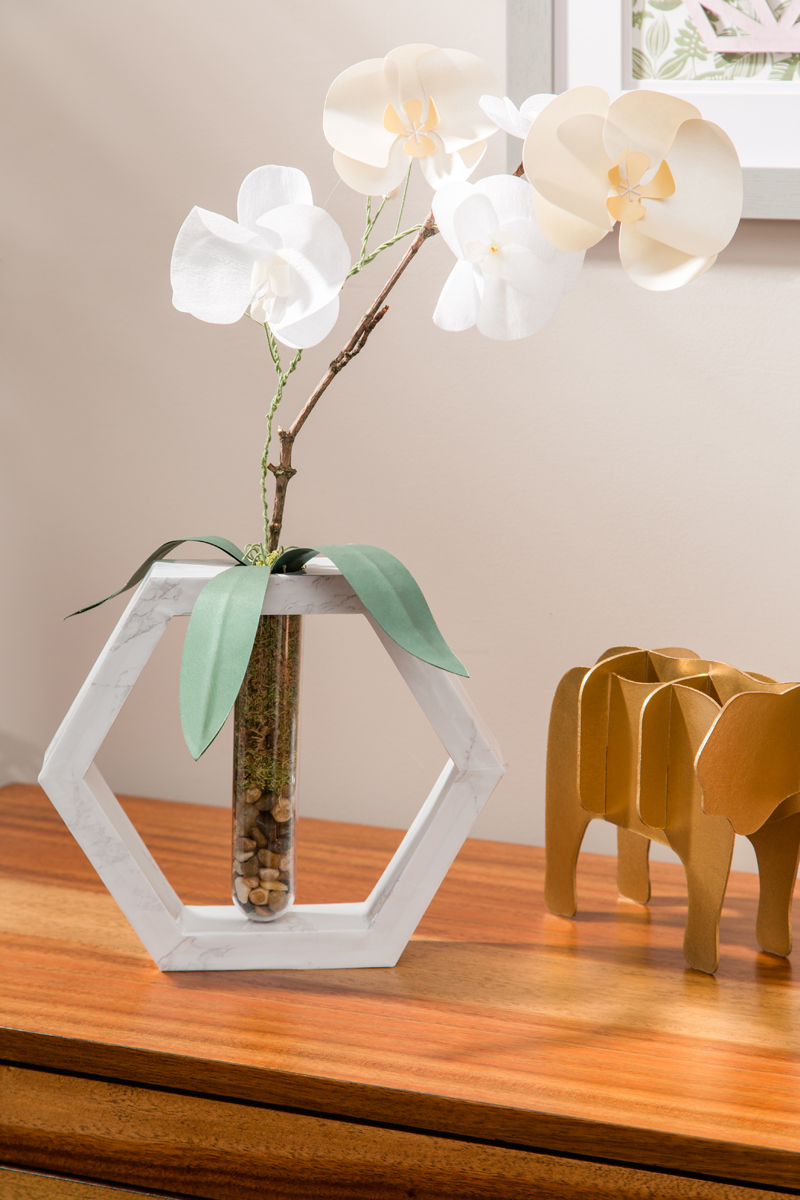 I made this "marble" vase. It is chipboard glued together covered in a glossy marble vinyl. The first version I made didn't work out—but thankfully we perfected it so there is no guesswork on your end! Meagan made the flowers on the Maker with the rotary blade and crepe paper. She finished it off with pearl paper flowers and leaves.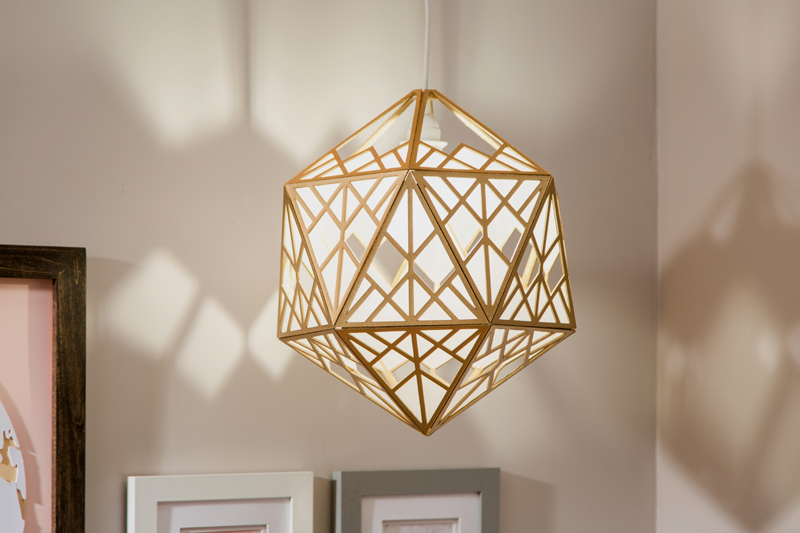 This chandelier is the pièce de résistance in my opinion! Noralee, our Art Team Manager, designed this and Dezi cut and assembled it.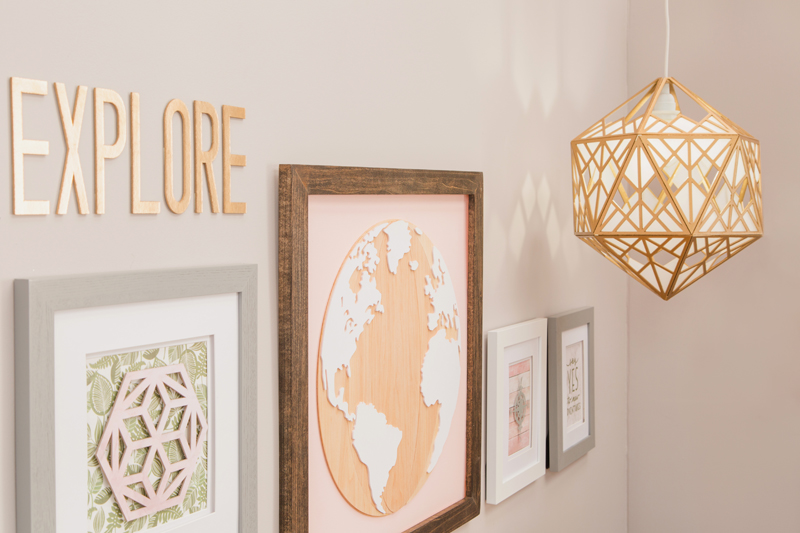 I still can't get over the fact that we made everything you see here with the Cricut Maker and now YOU can too! The last step of it all, Erika, Cricut's Project Support, loaded these and several other projects into Cricut Design Space to get you started on creating with your new knife blade!
This is just a glimpse behind the scenes of all who helped make this small shoot come to life. But before we even could use the Knife Blade, our Cricut product developers designed the blade, our engineers ensured that our software would operate the Knife Blade, our quality assurance team spent a year testing everything you could imagine, and it goes on and on! I am not exaggerating when I say the Knife Blade has touched every single employee at Cricut over the last year.
So, from all of us at Cricut, we know you waited a long time for this, and we are proud to say that we know you will love it!
What do you plan to make with the new Knife Blade?!
Links to projects:
Happy Crafting,
Karley Hall