October 5th, 2017 • Contributor: Product Marketing Manager Cortney Haymond
Have you noticed that hand-lettering (or calligraphy) is making a comeback? I have! Not only do I love all the different hand-lettering font that are popping up lately, I actually have become obsessed with trying to figure out how to duplicate the artform. My normal handwriting is legible at best, so this was not an easy task to undertake.
Get yourself some fancy pens. I personally love the Tombow dual brush pens. The set I am using can be found here.
2: Get Your BrightPad
Pull out that BrightPad. If you don't have one but are dying to try this out I know exactly where you can get one…
3: Print Templates and Practice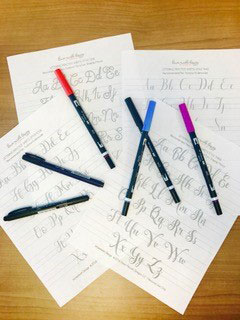 Print out a couple templates to trace. Here are a few I enjoy: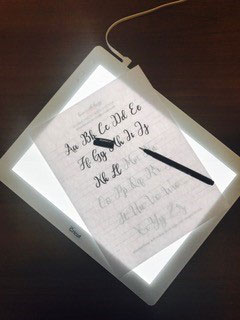 I love using the tracing method for a number of reasons. First and foremost I only need to print out one practice sheet. This way I save on printer ink and paper.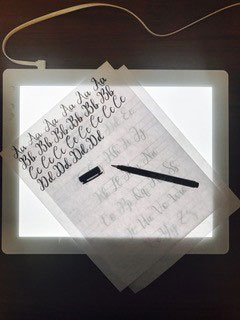 I decided how many letters I want to fit on a sheet rather than letting the template decide for me. Another reason I love the tracing method is that it is like have training wheels. You see, much like training wheels on a bike keep you upright until you learn to balance, tracing trains your hand in the movements until you are ready to give it a go on your own.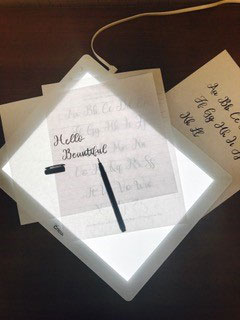 From there I can move the paper around to create words and learn how to connect the letters.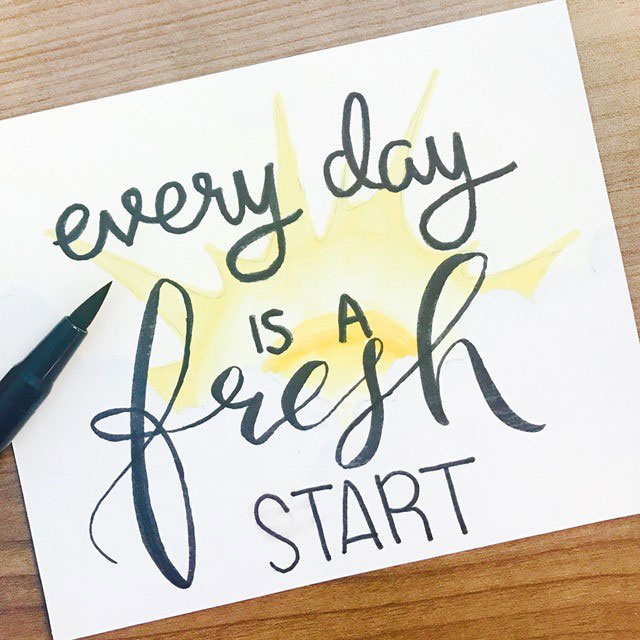 And there you have it. With some Tombow pens, a few worksheets, some practice, and a Cricut BrightPad I have made my dreams of hand-lettering into a reality.
Have you tried hand-lettering yet? Tell us in the comments below!