December 29, 2016 • Contributor: Scarlet Letters Copywriting
Our Cricut blog team has so much we're thankful for in 2016. Not only were we surrounded by amazing and inspiring projects on a daily basis, but we got to interact with some of the most talented makers out there. As we continue our review of the year that was (find the first part here [add link to Part 1 blog]), we just couldn't help reflecting on a few more highlights.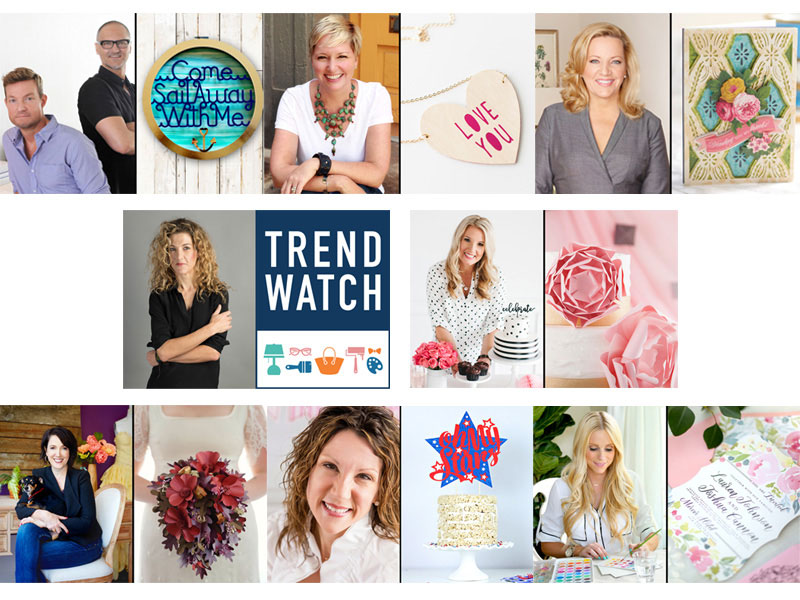 A few of our talented Makers and some of their stunning projects.
Ever wanted to know about the inspiration behind one of your favorite projects? With our highly popular Meet the Maker blog series, we talked with some of the most incredible people on the planet and discovered how they got their starts and what makes them come up with their fabulous items. It was fun, funny, heartfelt and always encouraging. We can't thank them enough for taking time out of their busy schedules to shed some light on the creative process.
Anna Griffin fans were delighted when she introduced her Lovely Layers cartridge in time for Mother's Day.
Trend Watch extraordinaire Andrea Greco took us amongst the marvels of the NY NOW trade show for specialty retail.  
And Kim Byers of the Celebration Shoppe showed us all how to light up the night right before the Fourth of July.
Of course, there were many more Makers who created things near and dear to our Cricut machines. We can't wait to see what everyone creates in the New Year!
The Baby Campaign
Cue the squeals of delight because baby fever struck this blog early and often in 2016. We just couldn't get enough of the darling DIY delights for wee ones and their mommas. Special moments like a birth bring out the best side of crafting, and we had some amazing results right here on the blog.
The fun just continues, too. Check out this amazing Project Nursery YouTube post:
That's it for us on the Cricut blog for 2016. More than all the incredible projects we saw this year, we were inspired by you, dear reader. Your enthusiasm and heartfelt feedback encourages us to keep growing, crafting and sharing. Here's to a 2017 just as sparkling and inspired!