July 21, 2017 • Contributor: Kayla Brasher from Kayla Makes
Hi everyone! It's Kayla from Kayla Makes here today to talk about using the pattern fill tool in Design Space. Patterns are SO in right now and you can take advantage of the trend by creating your own patterned projects right from Design Space.
For example, this Make It Now project uses fun and funky summer patterns and is totally customizable. Simply change the pattern and you can make it fit any theme your heart so desires!
I recently hosted a tropical themed party and it was so easy to create all of the necessary party elements using my Cricut and the pattern fill option. Today, I'm showing you how I made these fun patterned cone wrappers.
I started by uploading my own patterns into Design Space. If you've never done this before, don't worry! It's super simple and you'll be a pro in no time.
1: Upload Images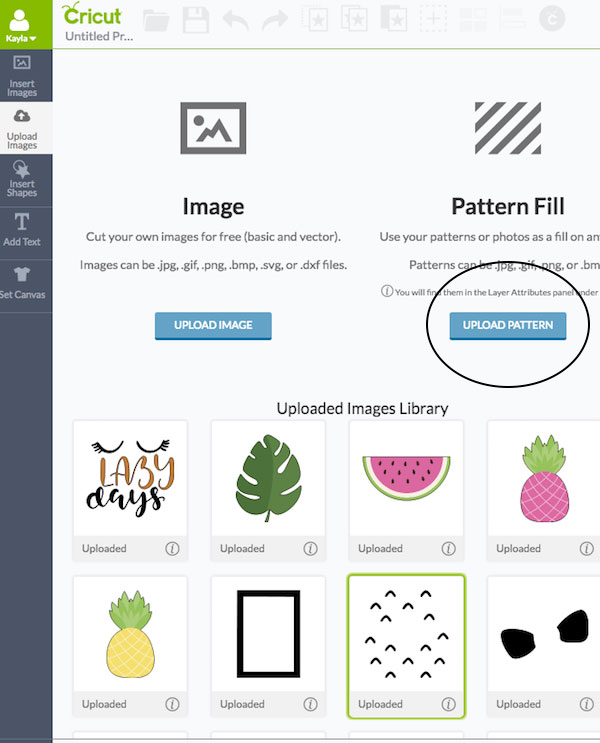 In the upload images window, you can choose to upload an image or a pattern. For this project, we're uploading a new pattern so select that option.
2: Name and Tag Your Pattern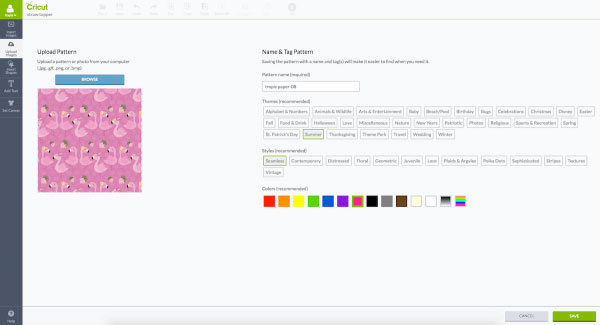 Click browse and select the file you want to use. At this point, you have the option to name and tag your pattern. I definitely recommend doing both because it makes it easier to find later on. Once you have everything selected click Save and your pattern will be uploaded and saved.
3: Insert Cone Shape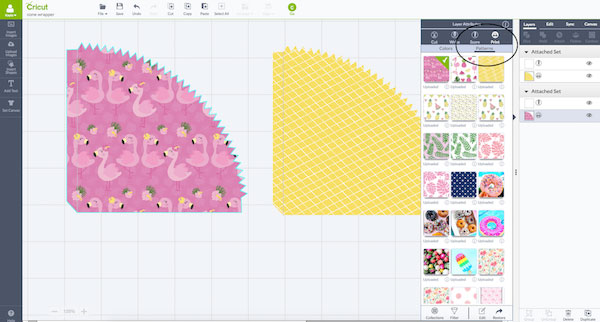 Insert your cone shape onto your canvas and open the layer attributes panel. With the cone selected, click on print in the top right then click on patterns right underneath that. You'll see all of your uploaded patterns as well as all of the patterns available in the software. When you select a pattern it will automatically fill your selected shape.
4: Customize Your Look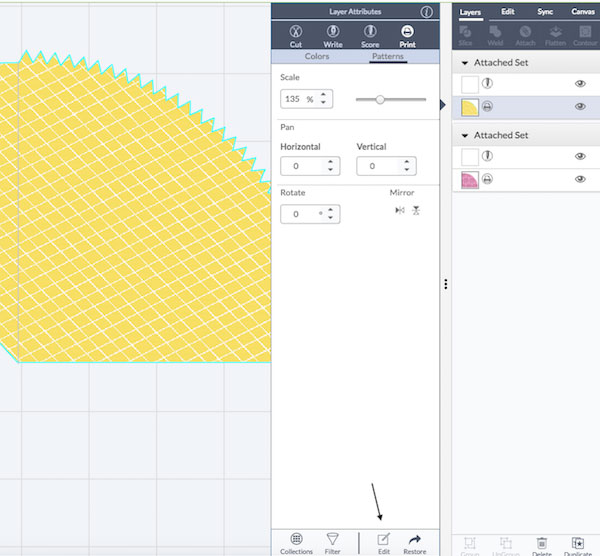 To further customize the look of your project you can click edit on the bottom right-hand side of the layers panel. This will bring up the options to scale, pan, rotate or mirror your pattern. I scaled mine up to 135% so it looks more like the texture of a pineapple.
5: Cut Out Cones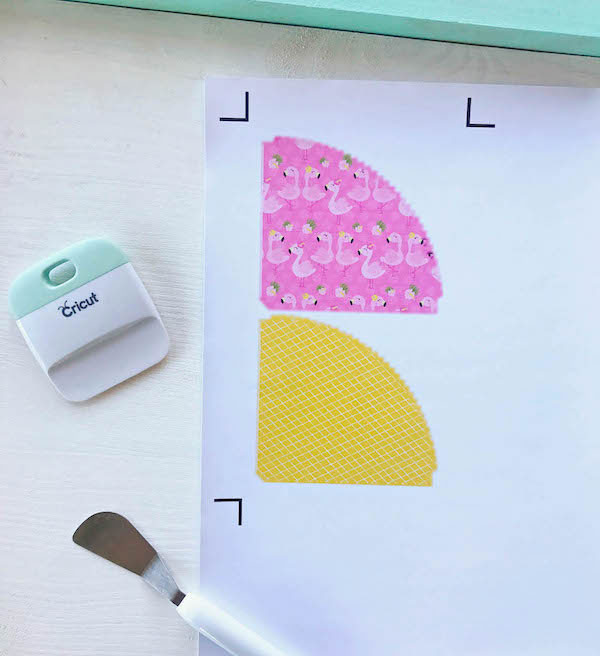 Most people tend to use card stock when making cone wrappers which is fine, but in my experience ice cream + paper = soggy mess. I found that printable vinyl is the perfect medium because it's pliable and holds up well to water/liquids.
Instead of setting the dial to the vinyl setting you'll want to turn it up a bit so it cuts through the vinyl and the backing. I used the light card stock setting. Make sure you don't peel the sticky vinyl away from the backing because you'll be using both pieces as the cone wrapper.
6: Glue Together Cone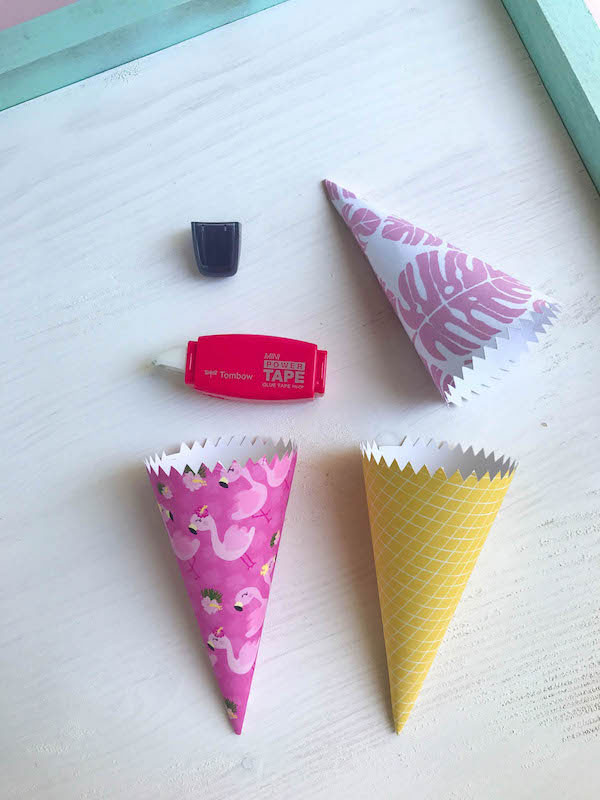 Just form your cone shape and use a little glue to hold it together. Insert delicious ice cream cones and serve!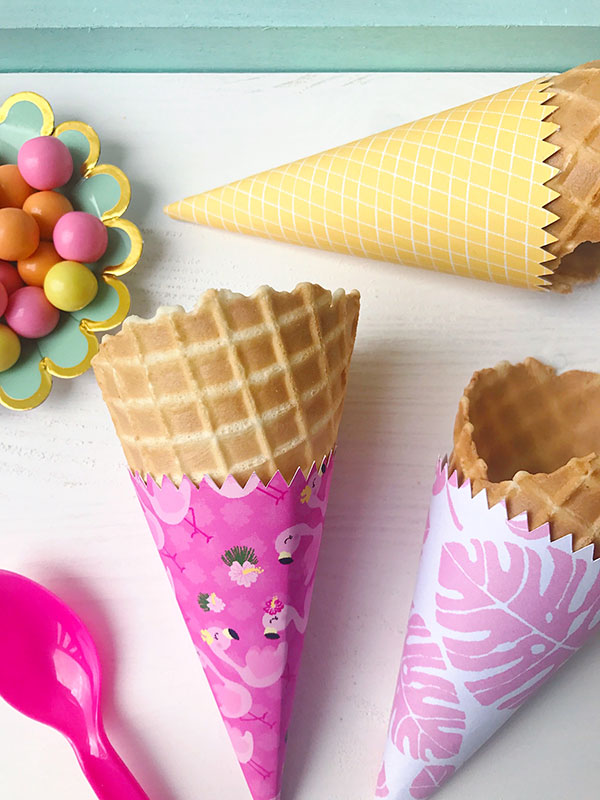 How have you used the pattern fill tool in your projects? Leave a comment below!