December 4th, 2018 • Contributor: Cricut Blog Team
There are thousands and thousands of images in Cricut Design Space, and sometimes you have a certain look you're trying to achieve. You search and search, but just can't quite seem to find what you're looking to make. Never fear! You have some really great tools in Cricut Design Space to give you that perfect look for your project. Let's take a quick look at how to get there.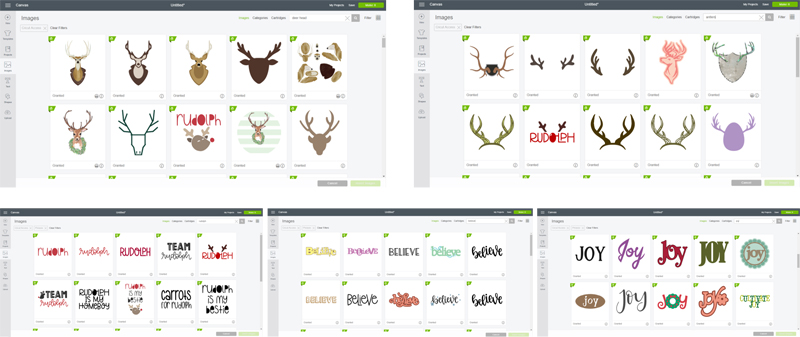 First off, start by searching a variety of images. For this project, we searched for 'Deer Head', 'Antlers', and a few different holiday phrases we liked.
Once you select your favorites, check them out on your canvas. Sometimes, we bring on several images and see what has layers that we might want to use for different parts. Sometimes, we just look for simple images to combine. Keep the ones you like. We narrowed our selection down to a deer head, a pair of antlers, and a phrase.
Next, you want to determine how many colors you want. We were going for 3 colors but wanted all of our browns the same color. Simply go into the Color Sync and update your color palette.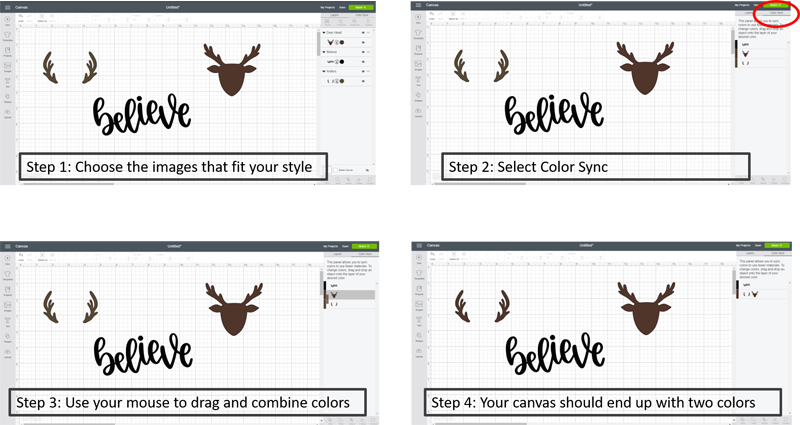 Now, select any images that you want to customize. For this project, we wanted the dot on the 'i' to be red. To get this look, we used the Duplicate tool and the Contour tool.

Contour tool can seem really tricky, but once you use it, you'll have a world of hundreds of thousands of images since you can change anything you find in Cricut Design Space. We started with one of our phrases and simply eliminated the dot on the 'i'.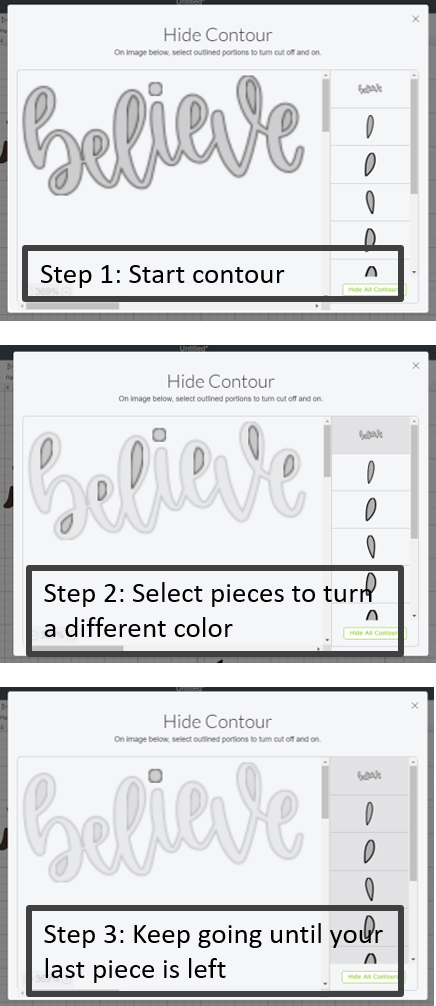 Then, we selected the other phrase and eliminated everything BUT the dot on the 'i'.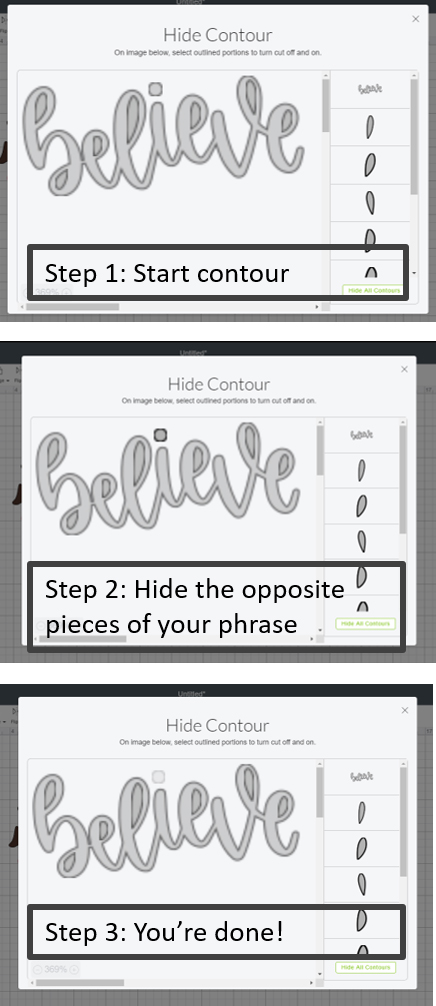 Your final canvas will look like this: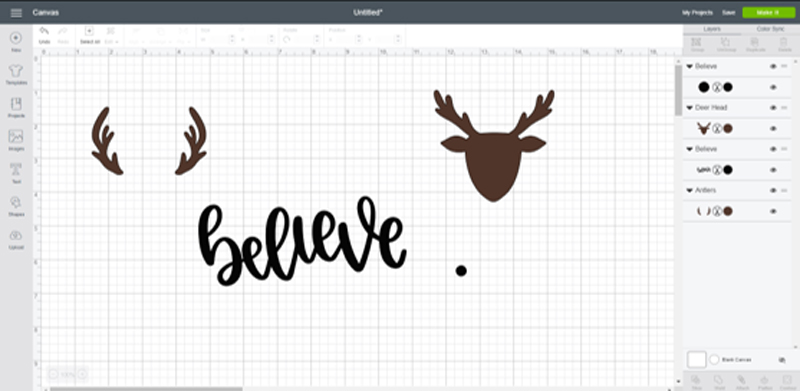 The last thing we had to do was just turn our dot red:

And then duplicate the nose since we were adding a cute nose onto our reindeer head too!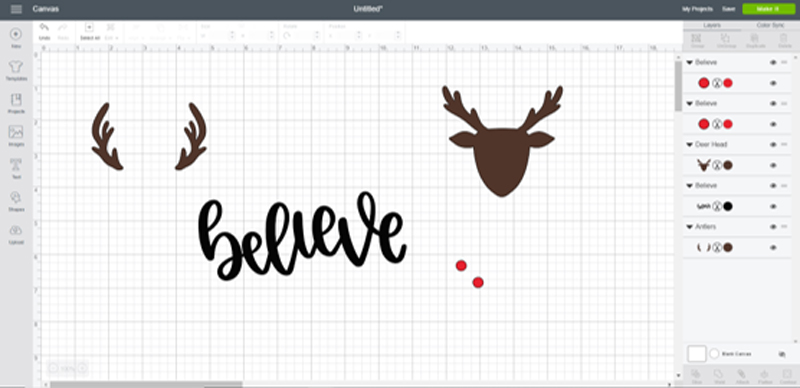 We know you can do this so get into Cricut Design Space and start playing around with images. You'll be designing your own pieces quickly and easily!
Happy Crafting.
The Cricut Team