July 25, 2017 • Contributor: Natalie Wright From Natalie Wright
HUGE UPDATE
***You can now curve text in Design Space! Visit this post to see how it's done and use it for your next project!***
Hiya, crafty friends! I am soooo excited to be sharing my latest Cricut project with you! I learned the coolest trick in Cricut Design Space: how to curve text. I can't wait to show you how I did it, and my fun summer party I created! Everyone loves a party expressing their love for the beach, right??
Supplies Needed: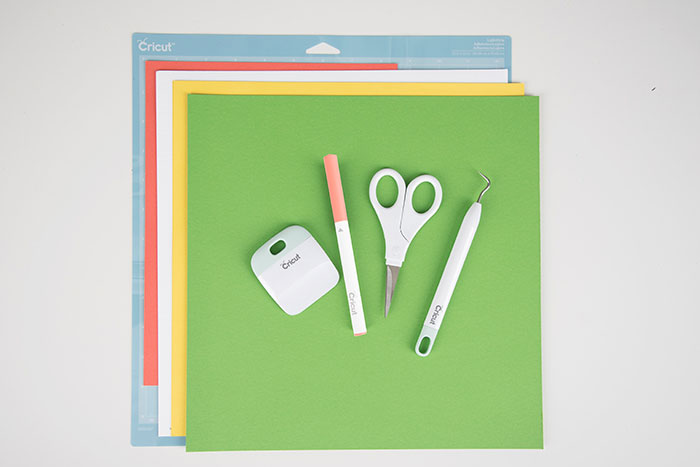 Baker's Twine
Solid Cardstock in Yellow, Blue, White, and Green
Patterned Cardstock
Adhesive
(You can use the Cricut project URL I started HERE.)
Step 1: Add Your Text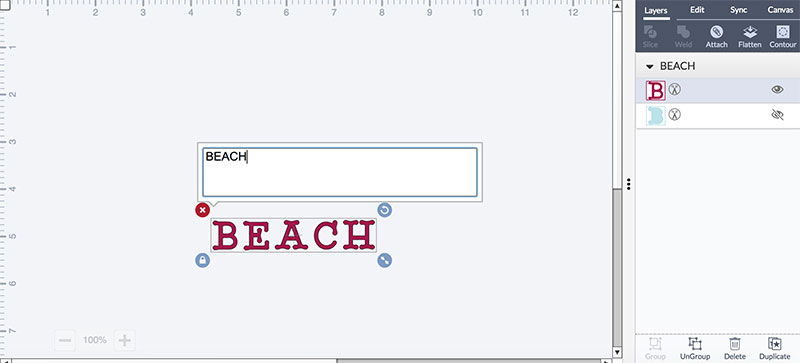 Let's get started! First, open up Cricut Design Space. Click on the text icon, and type the word "BEACH".
Step 2: Ungroup Letters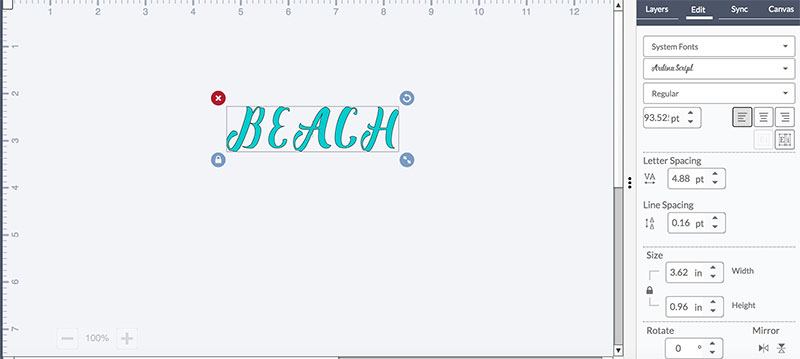 Select your text, and ungroup your letters. Now your letters should have individual letters when selected.
Step 3: Create an Oval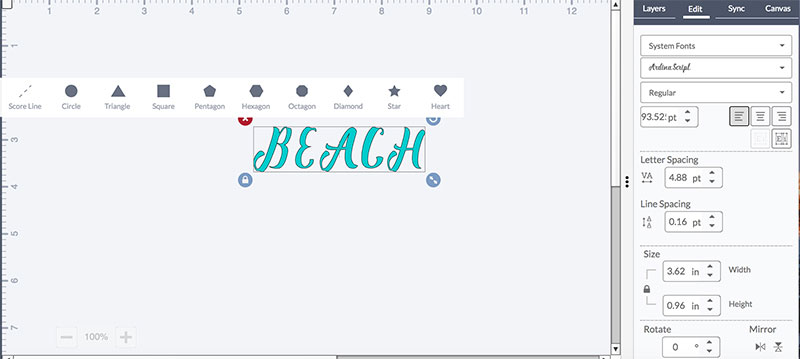 Click on the basic shapes drop down menu, select the circle and place it on your canvas. Click on the unlock icon, and drag your circle into an oval shape that is slightly larger than your text.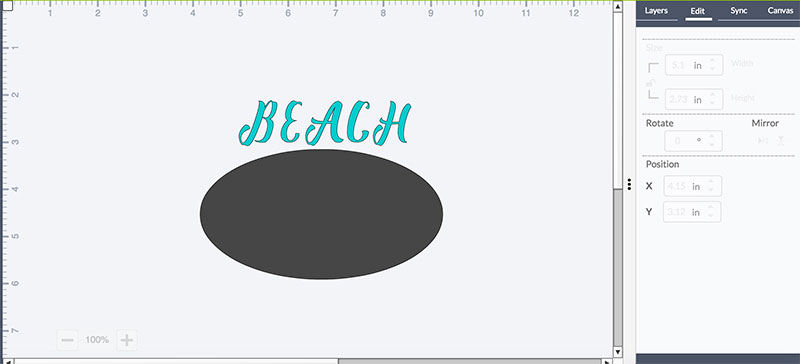 Step 4: Align Text With Oval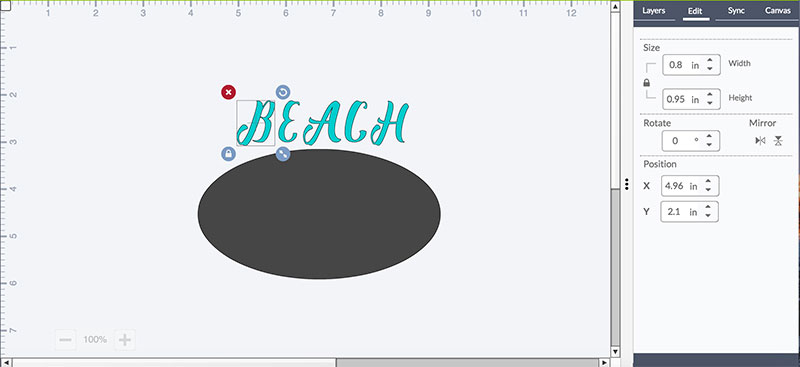 Center your text and oval, then one at a time drag your text down so it aligns with the oval.
Step 5: Drag Down Letters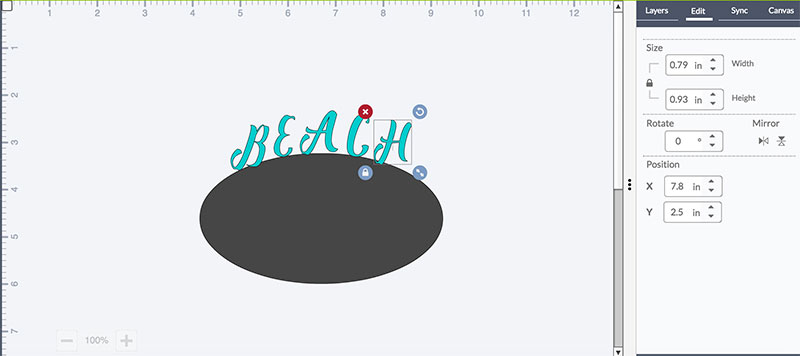 Working from left to right, drag your letters down. Rotate letters slightly so they align with the oval.
Step 6: Group Letters Together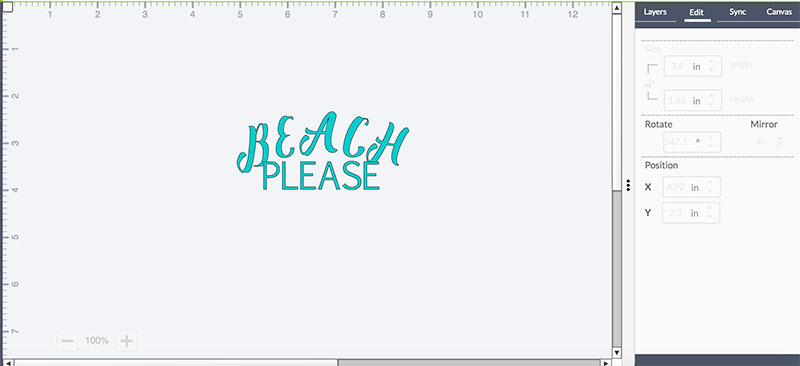 Once your letters are aligned where you want them, group them together. Add additional text if desired.
Step 7: Weld Image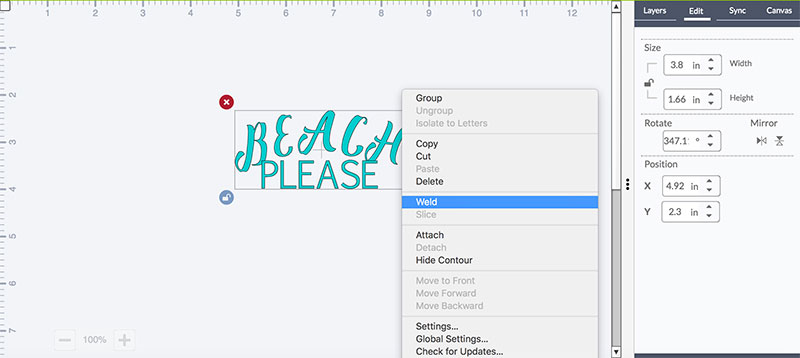 Select your entire image and weld it together.
Step 8: Add Accompanying Images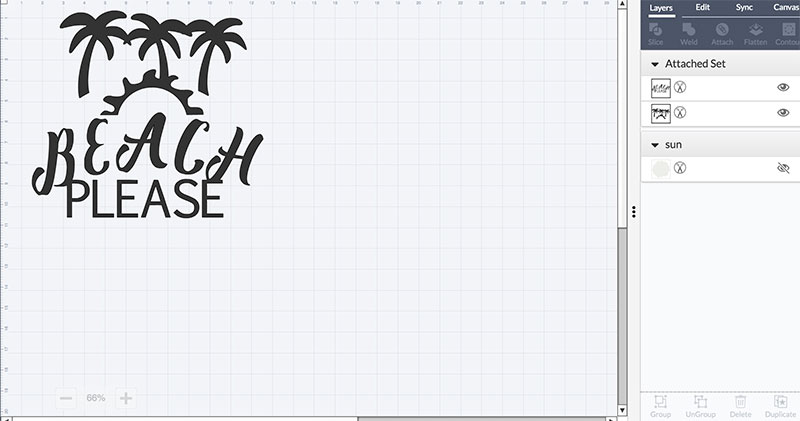 Add any additional text or images if you want to. Be sure to group it together before cutting. I added a fun sun and palm trees!
Step 9: Cut, Write and Assemble Projects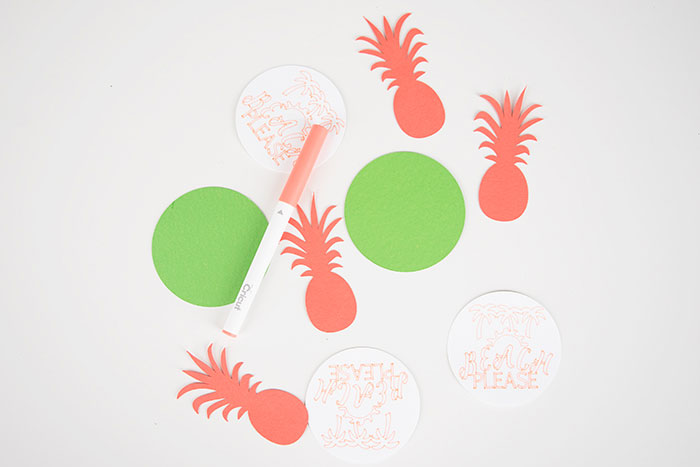 Now you are ready to cut your files! (Use my Design Space URL if needed.) Using your Cricut Explore Air 2, follow the directions in Cricut Design Space to write and cut images.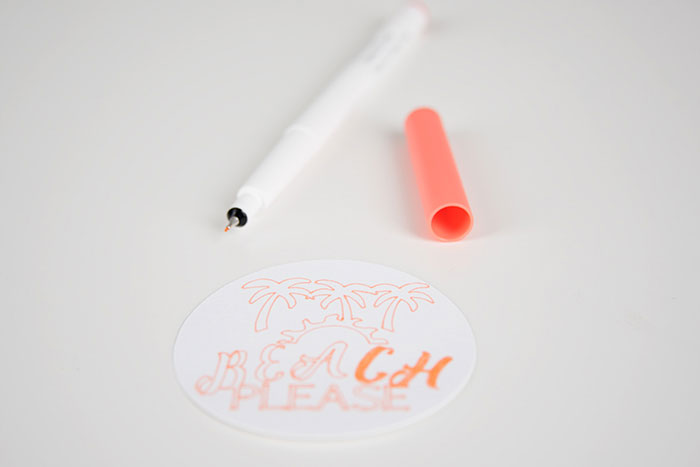 Using your coral pen, fill in the word "BEACH".
Cut and assemble gift boxes using the patterned paper of your choice.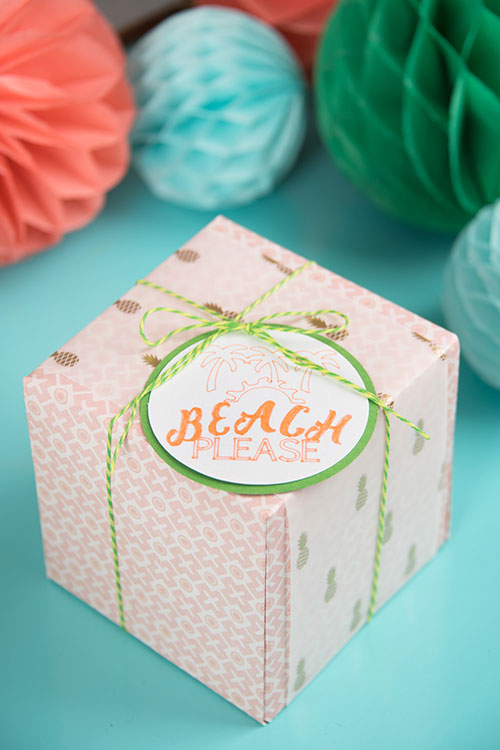 Add baker's twine and cut image to the top of each gift box.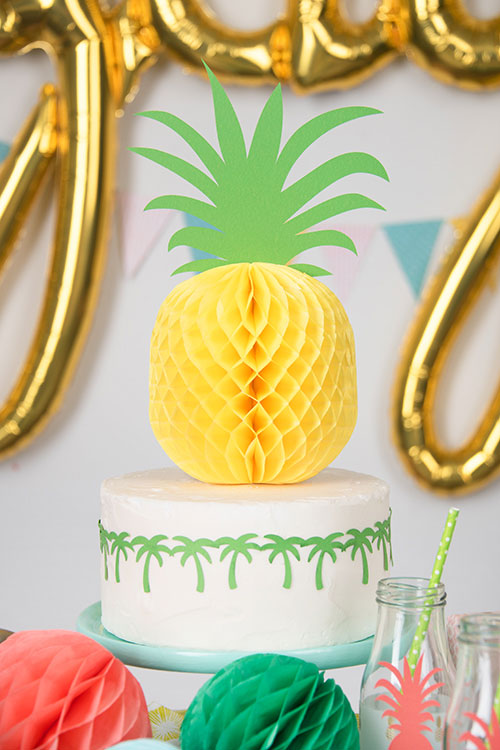 For my cake, I cut a strip of palm trees. I just LOVE how it looks on my cake! I cut a pineapple top and used honeycomb paper to make my cake topper.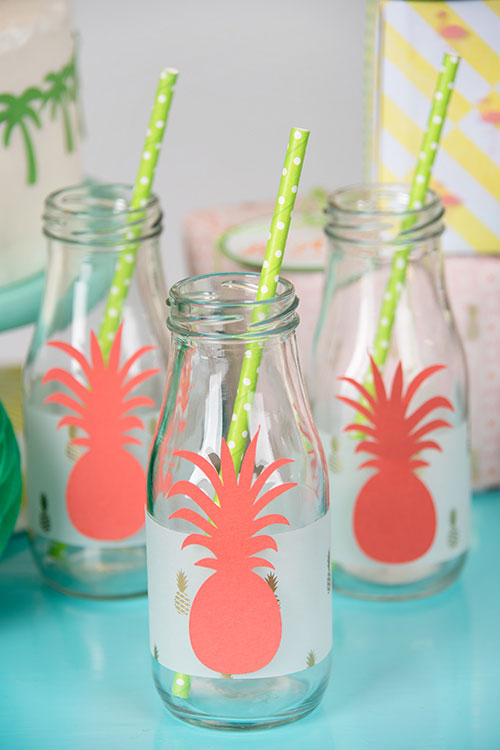 Cut 3 in. pineapples for your glass bottles or drinks. Attach with an adhesive pop-dot for extra dimension!
I used my images to also cut a fun sign for my party and layered it on 12x12 in. cardstock covered with crepe paper.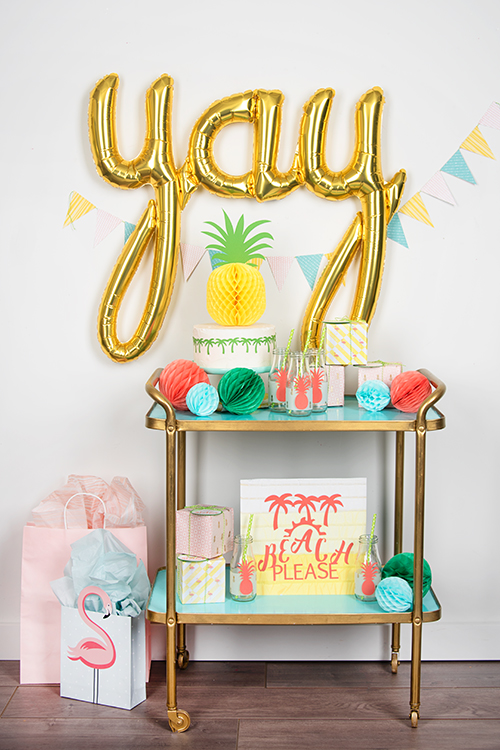 I just LOVE how my party turned out. Being able to curve text really helps to customize a party, and I can't wait to use this trick again! be sure to check out more fun Cricut projects and tutorials on my blog HERE.
Happy crafting!
XOXOXO
Natalie
What have you made using curved text? Let us know in a comment below!