January 30th, 2018 • Contributor: Ginger Bowie from Ginger Snap Crafts
Hello there! It's Ginger from Ginger Snap Crafts. I am excited to back here on the Cricut blog to share a fun new tutorial with you! Recently, some friends of ours got married, and I was able to create this cute Home Sweet Home farmhouse inspired sign for them using my Cricut Maker & Design Space.
Today we are going to be talking about how to use images in Design Space along with Cricut fonts & some of your own fonts to create your own unique project like I did. Let's get started!
1: Choose Your Images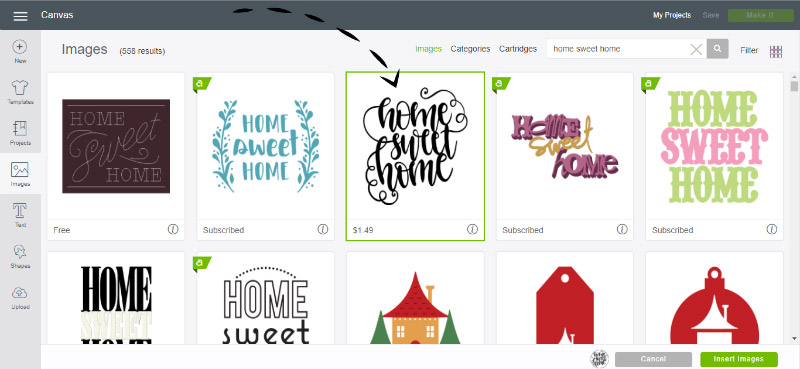 TIP: I would recommend getting Cricut Access if you own a Cricut machine. All the images with the little green tag are totally free to use! You can also find tons of free Cricut fonts and more to use in your designs with an Access membership.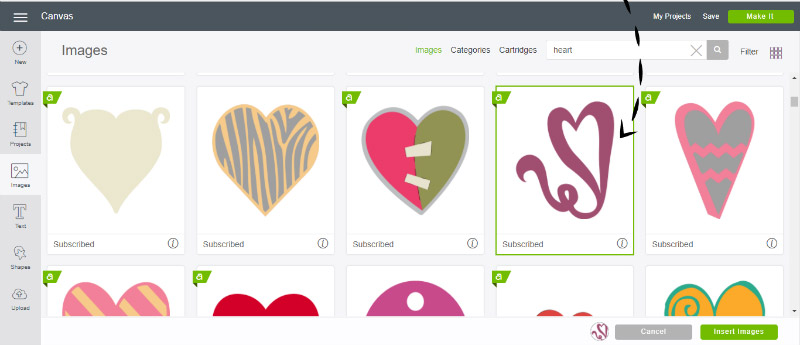 For this project, I decided to use this Home Sweet Home image and a swirly heart image from Cricut Access.
2: Insert Both Images in the Design Space Canvas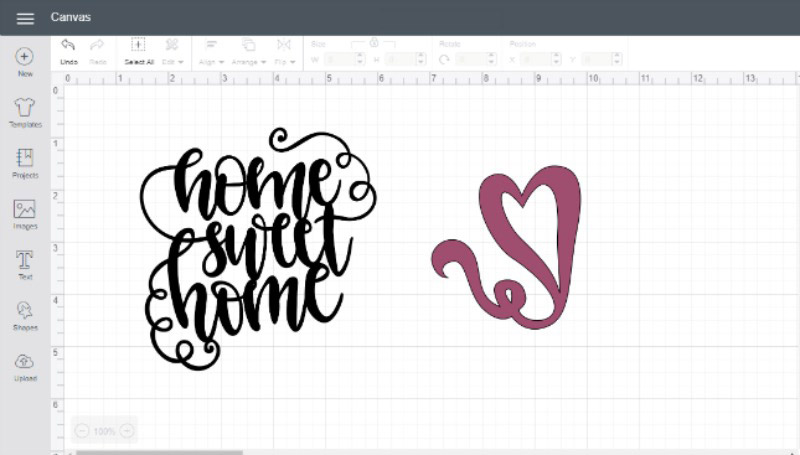 Now the fun is about to begin. Let me show you how you can combine both of these images into one new image that you can cut out with your Cricut machine.
3: Weld Your Images Together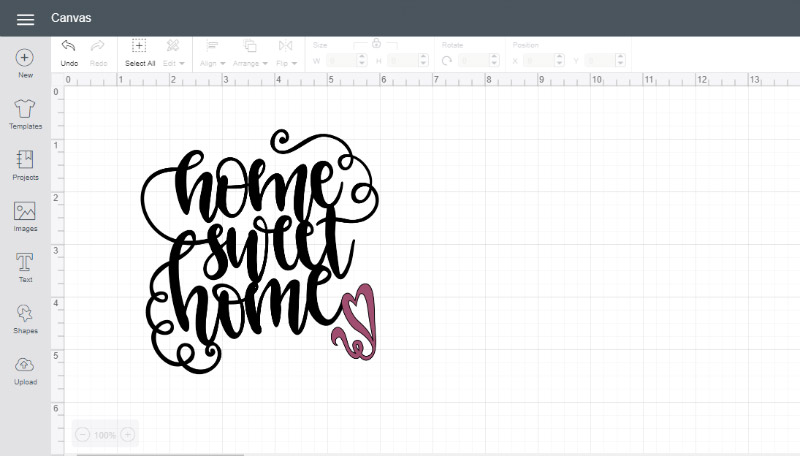 First, I resized my heart a little bit smaller and than put it right next to the Home Sweet Home image and tilted it just a bit until it looked good to me.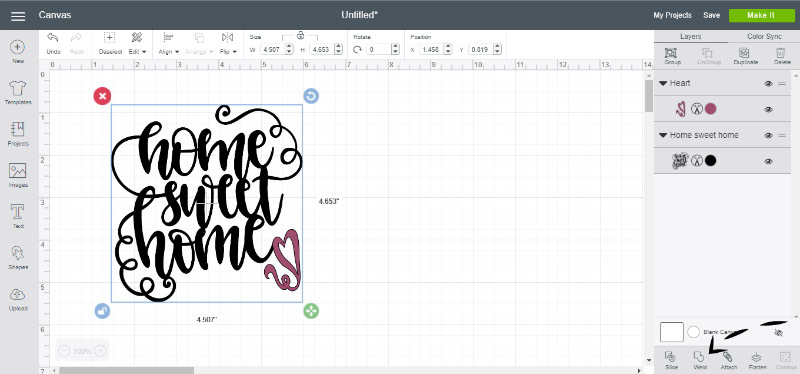 Next, I selected all the images at once, and then I clicked the weld button in my Design Space toolbar.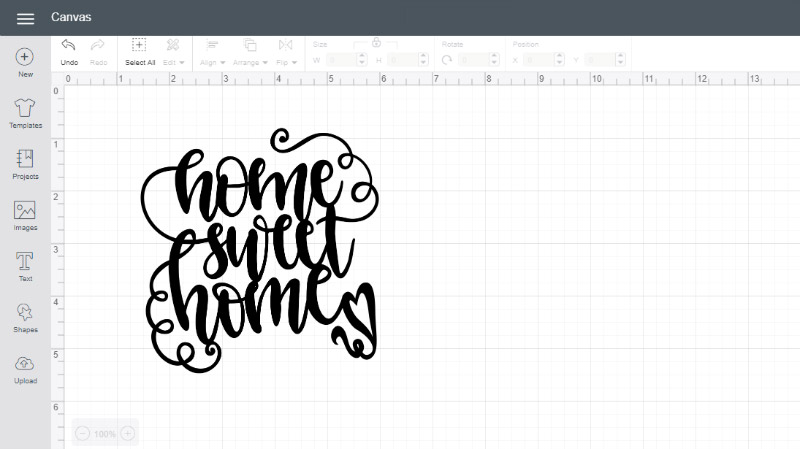 After I clicked that button, the two images became one! So cool! This is by far my favorite tool!
4: Personalize Your Design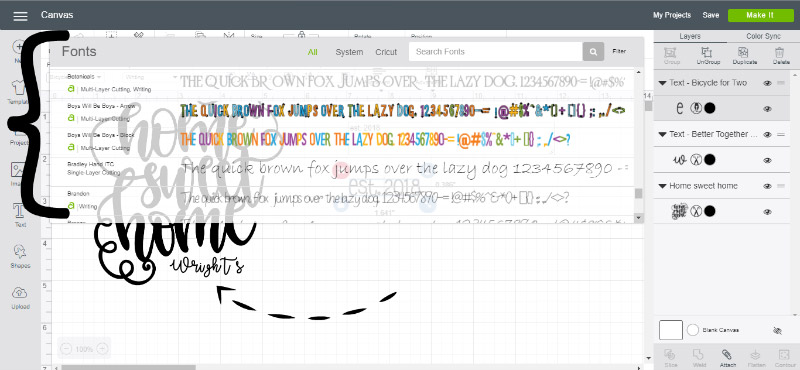 To personalize this Home Sweet Home project I used one of my favorite fonts (Better Together) and a Cricut Access (Cricut Alphabet) font to add the last name & year established to the bottom of my design.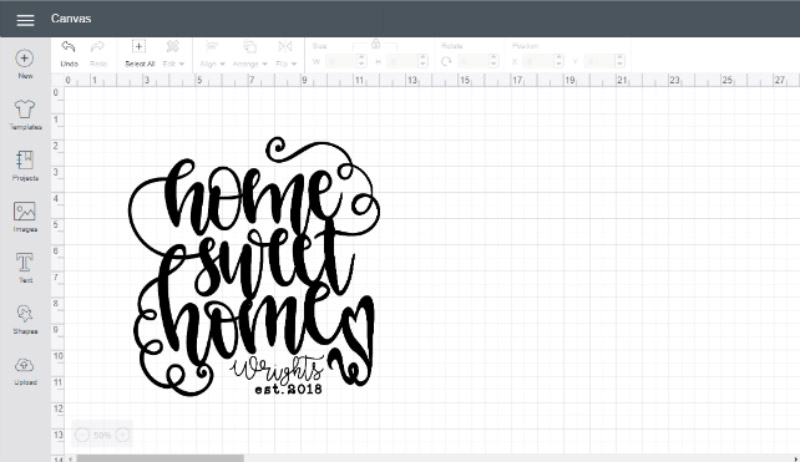 This is what my final project design looked like. I love how you can personalize a design to your liking!
5: Size Your Image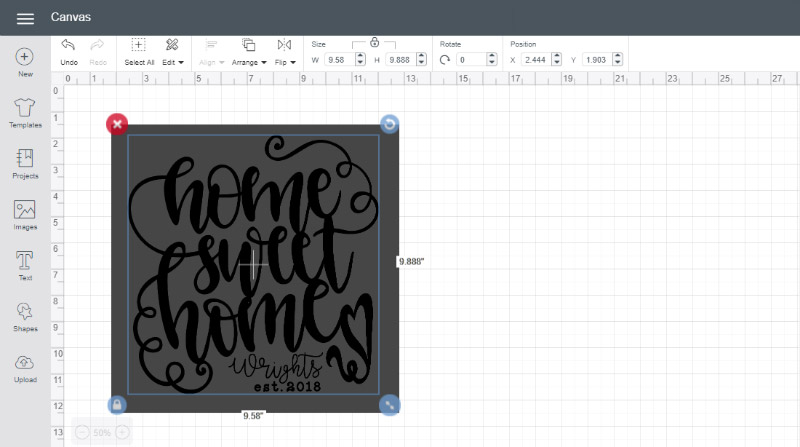 Next, I sized the image to fit my project. TIP: I inserted a shape & sized it to be the exact size as my board would be. Then all I had to do was drag my design on top & make it just the right size. Delete the extra shape, and you are good to go!
Don't forget to pin this post for later! You'll want to remember how to use that welding tool.
6: Cut Out Your Design and Make Your Sign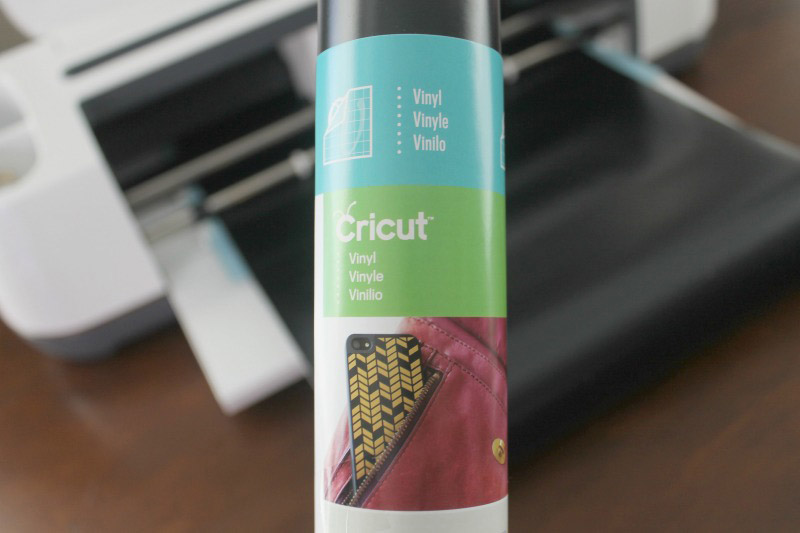 Alright, let me show you how I finished up my DIY farmhouse sign.
Supplies:
Cricut Vinyl (black)
11x11 Wood Board
1x2 Board (cut to make the frame)
Wood Stain
White Paint
Paintbrushes
First, you will prepare your mat with some vinyl. TIP: Instead of cutting a sheet of vinyl, I just keep it on the roll to prevent waste.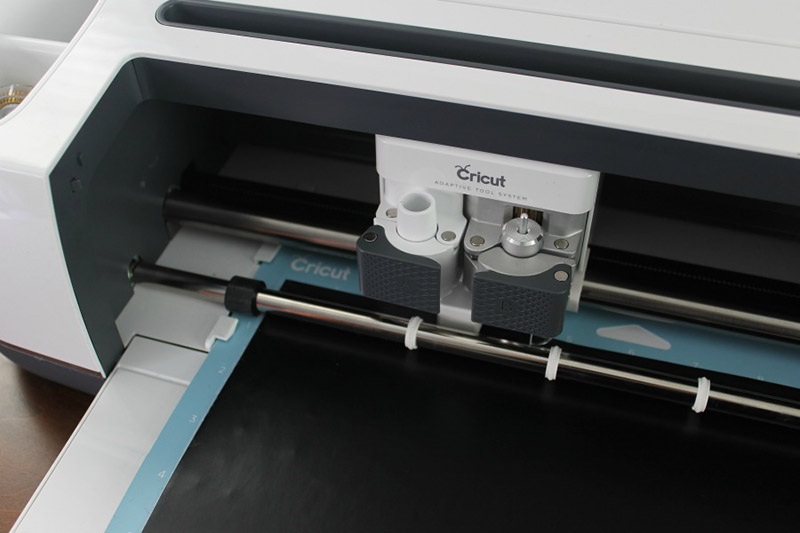 Then you will press go, and that will send your design to your Cricut machine to cut out.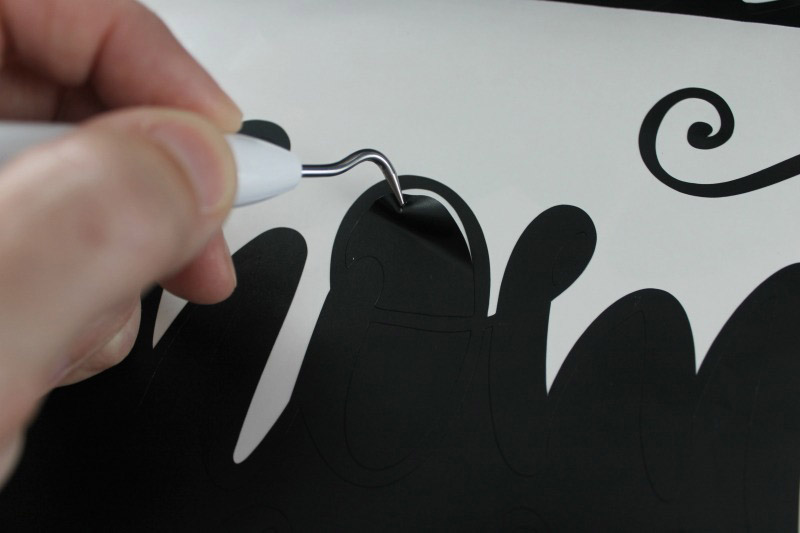 Once your design is cut out, weed out the excess vinyl using a weeding tool.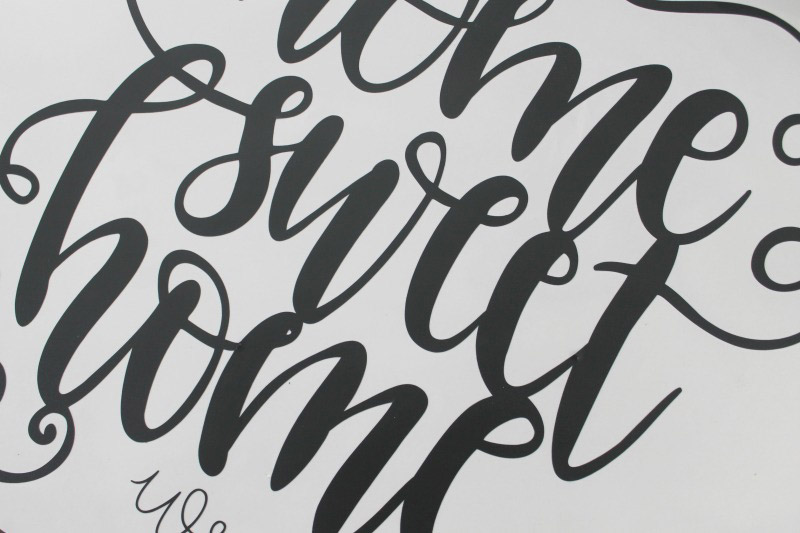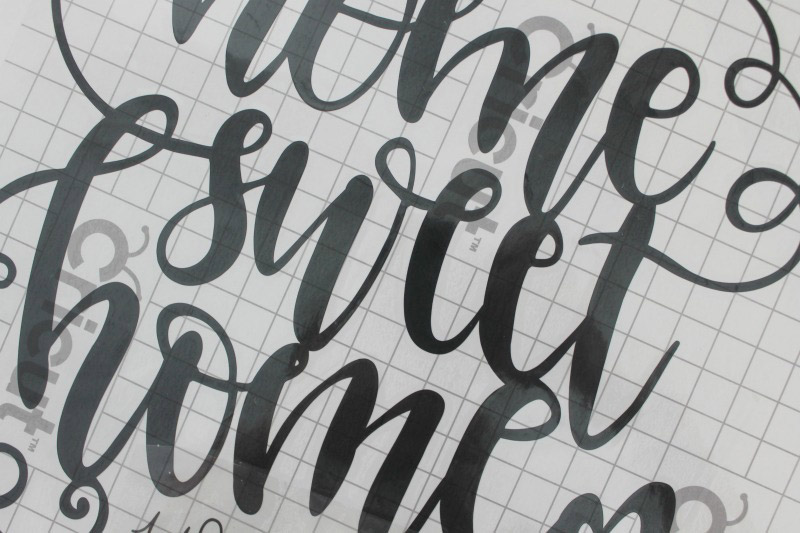 Next, apply a piece of transfer tape right over the top of your design.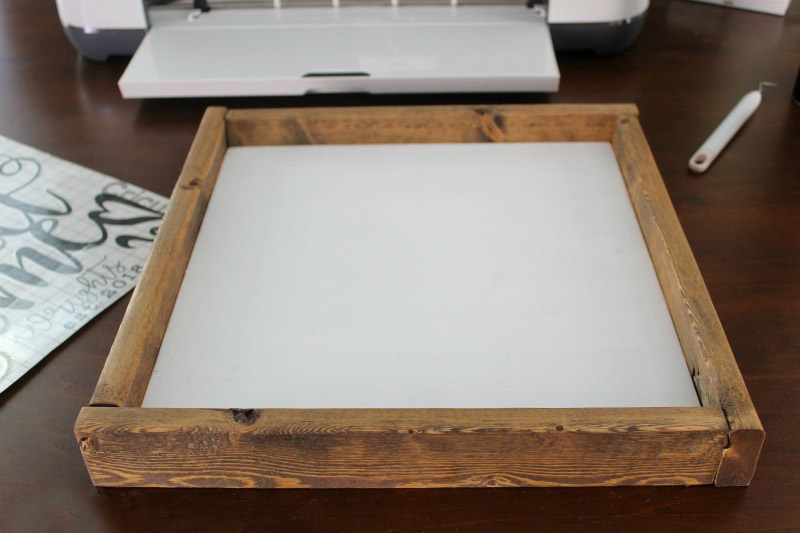 For my sign, I just used an 11 inch by 11-inch piece of wood (painted white) and then added a simple frame that I made out of 1x2s & had stained. I used a nail gun to attach those around the painted board.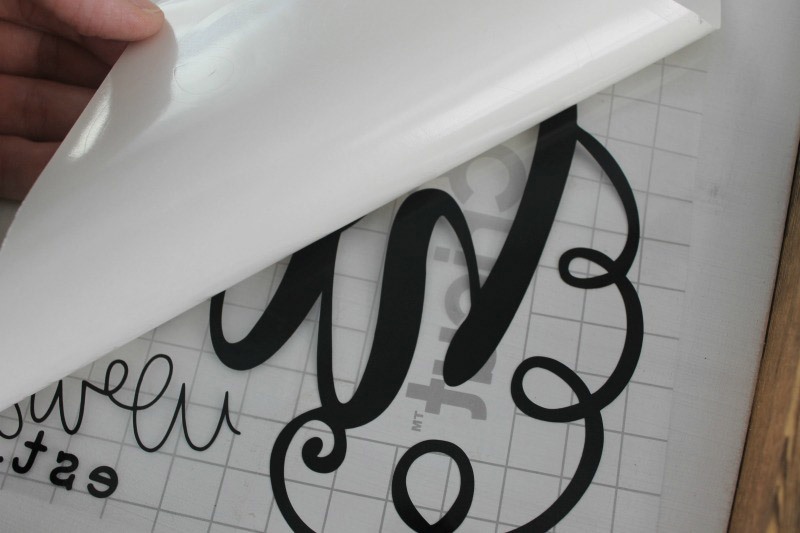 Flip your design over, and then carefully remove the backing paper leaving the vinyl stuck to your transfer paper.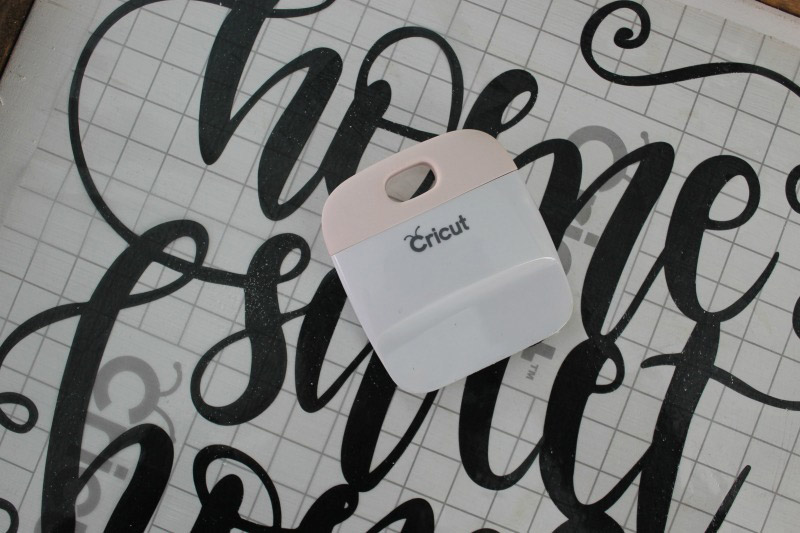 Gently lay your design down on your sign where you'd like it to be, and then rub gently with your scraper tool.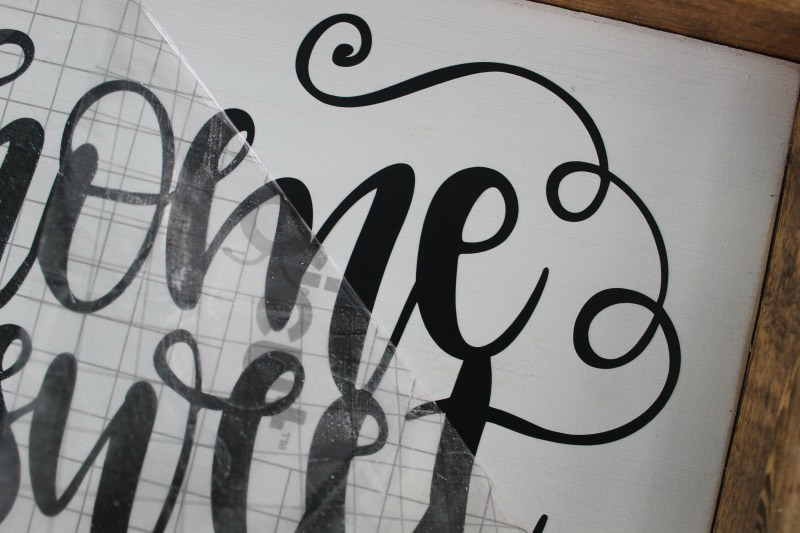 Carefully peel back your transfer tape, leaving your design in place.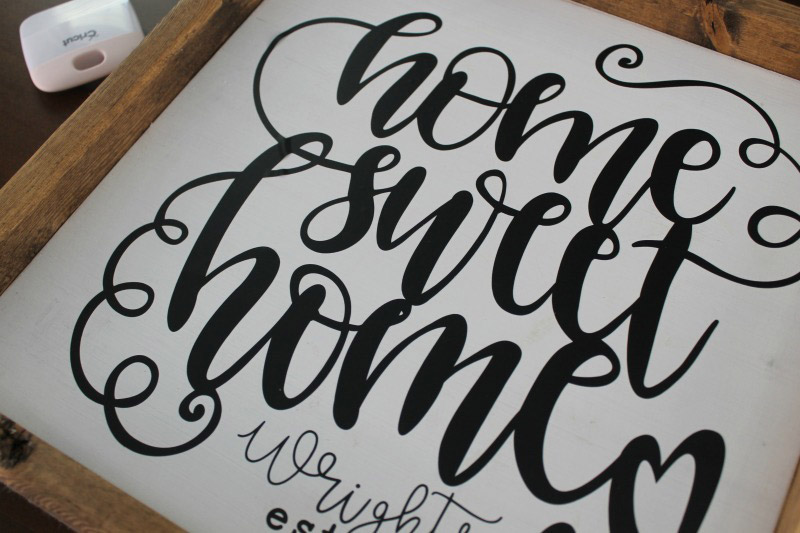 Vinyl lettering is so easy to do, and it looks perfect every single time! Thanks so much for having me over! If you like this project, please share it.
Let me know if you have any questions below!