December 20, 2016 • Contributor: Gillian Ellis of Coastal Bride
Hi everyone! My name is Gillian and I am the editor of the wedding lifestyle blog Coastal Bride based in Charleston, SC. I am so excited to be sharing this holiday DIY with all of you today! The holidays are a great time to spoil those you love and what better way than with a personalized gift that you can create in minutes thanks to your Cricut! Today I am going to be showing you how to create DIY hot cocoa bottles using my free printable.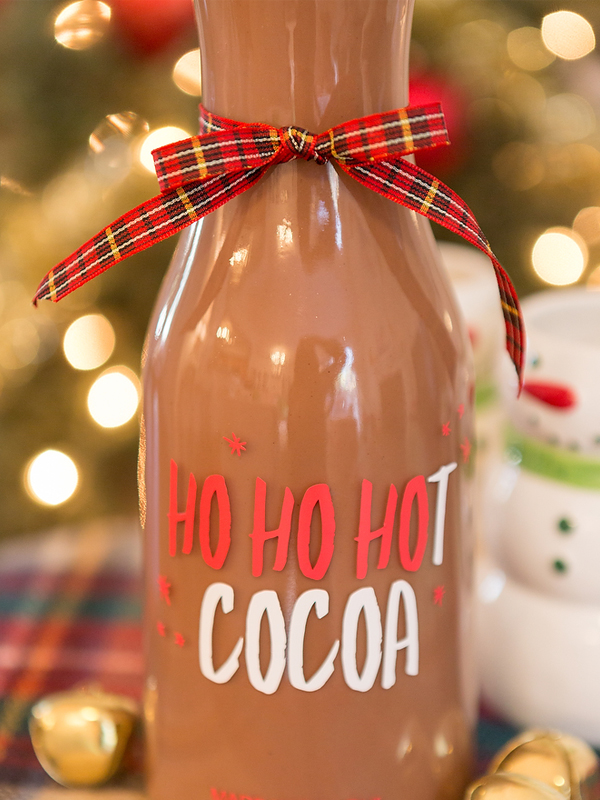 Supplies:
Cricut Machine
Red Vinyl
White Vinyl
Scissors
Weeding Tool
Transfer Tape
Glass Bottle
Ribbon
Hot Cocoa
Step 1: First you will need to download our free printable. Next open up the Cricut Design Space and click create a new project. Click on the cloud icon to the left that says upload images. Find our jpeg on your computer labeled Hot Cocoa and upload to Design Space. Next you will need to the select the image type. This file is black type on a white background so select simple image.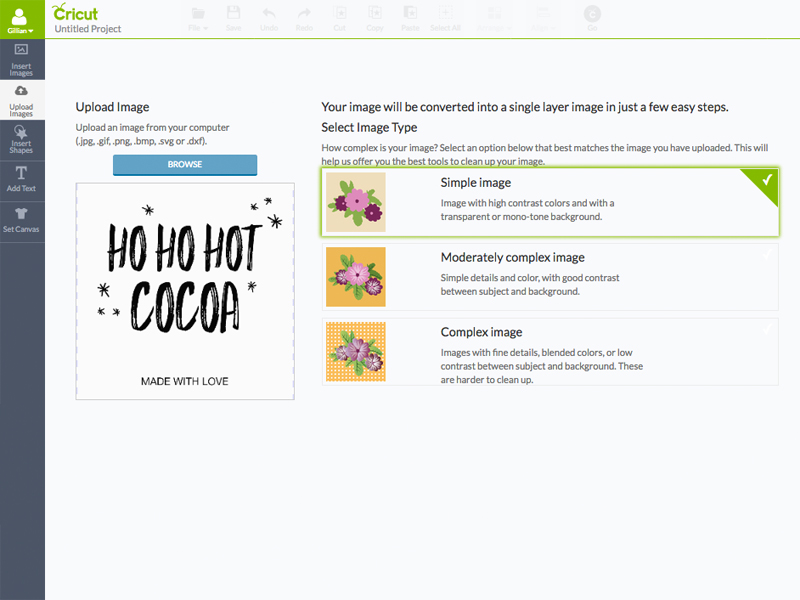 Step 2: Once your image has uploaded you will need to select and erase the white space. This lets your Cricut machine know which areas are negative space and need to be cut. Save your file as a cut image and insert into your new project on Design Space.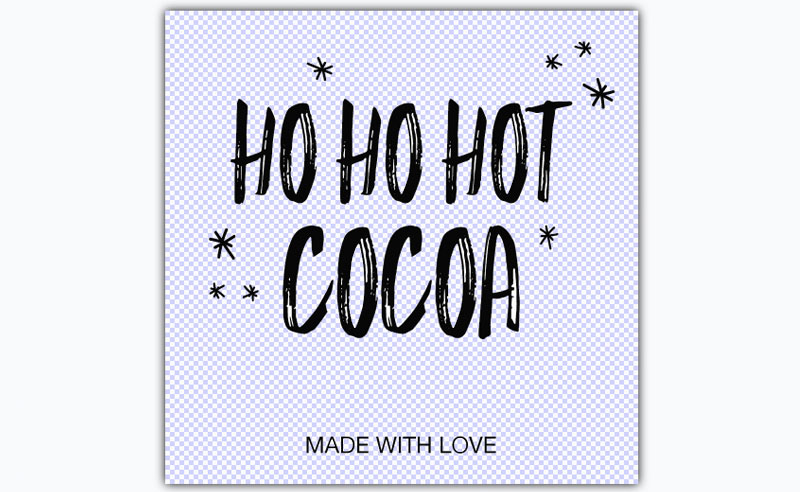 Step 3: Drag your file open to about 5″ by 5″. This is the perfect size for a large glass bottle. That's all there is to the design, now you are ready to cut!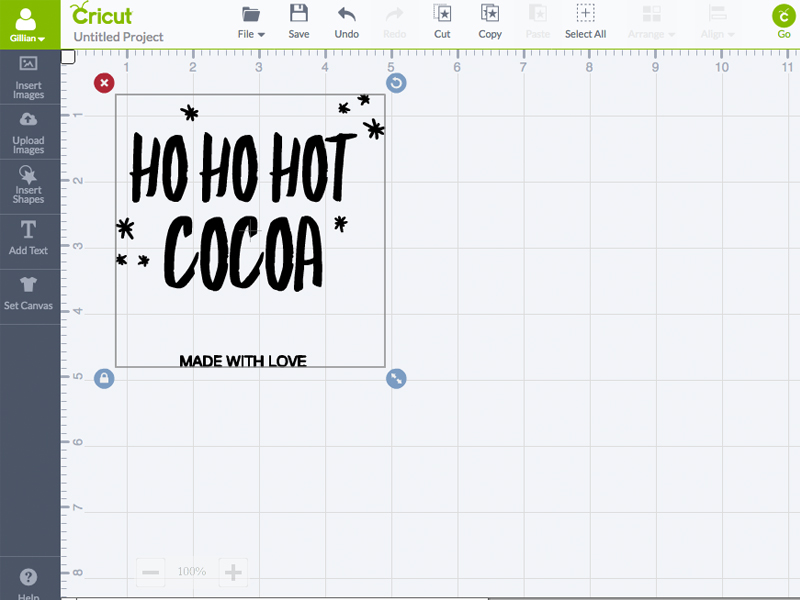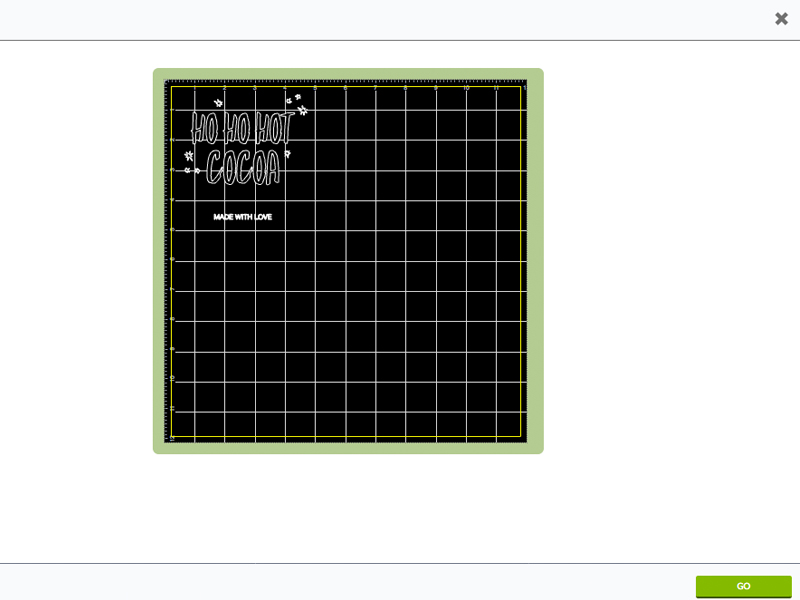 Step 4: For this design I used both red and white vinyl. To create a label with two colors you will need to print the jpeg twice, once on the white vinyl and once on the red. Begin by adding your white vinyl to the cutting mat and move your Cricut dial to vinyl. Load your cutting mat and press the flashing Cricut button to begin cutting! Repeat this process for the red vinyl.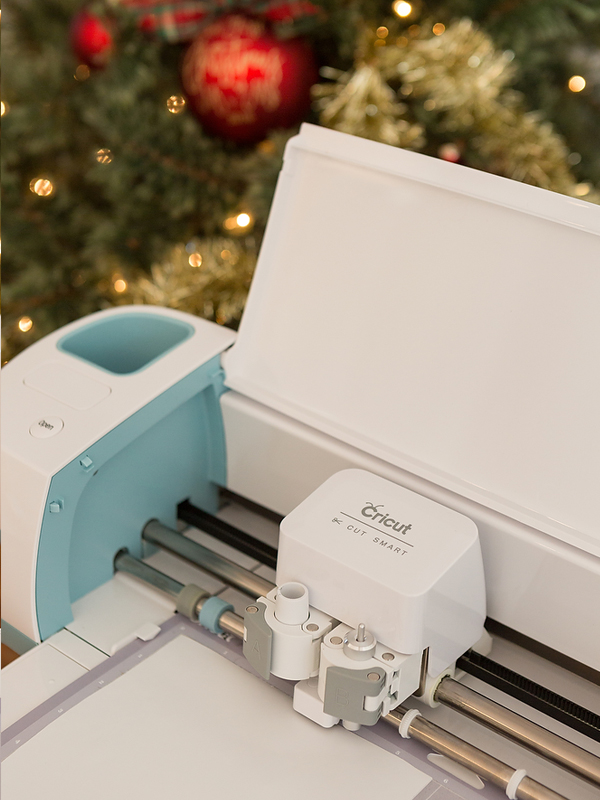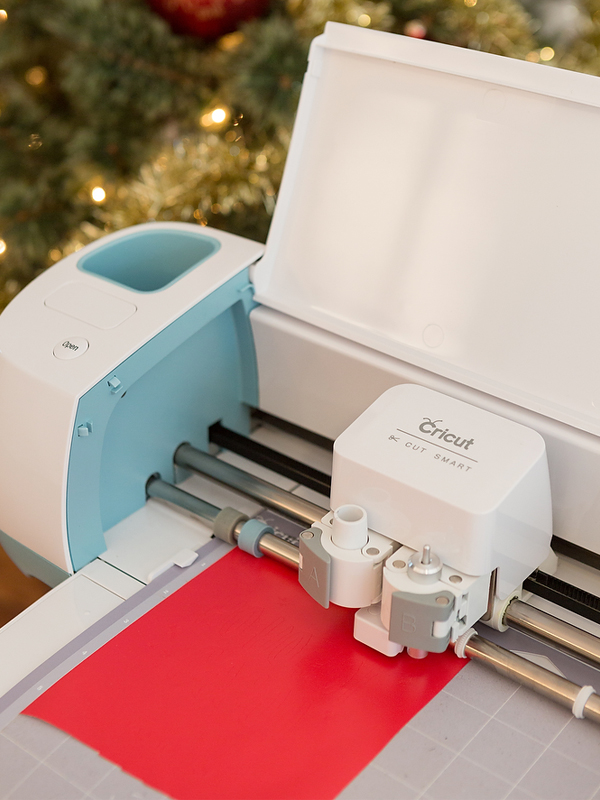 Step 5: Once your Cricut has finished cutting your hot chocolate design on both vinyl colors use the weeding tool to carefully remove the negative space. For this design I wanted the HO HO HO to be red so that it stands out from the rest of the drink label. To achieve this look remove the "T" in HOT and the word COCOA from the red vinyl as you weed.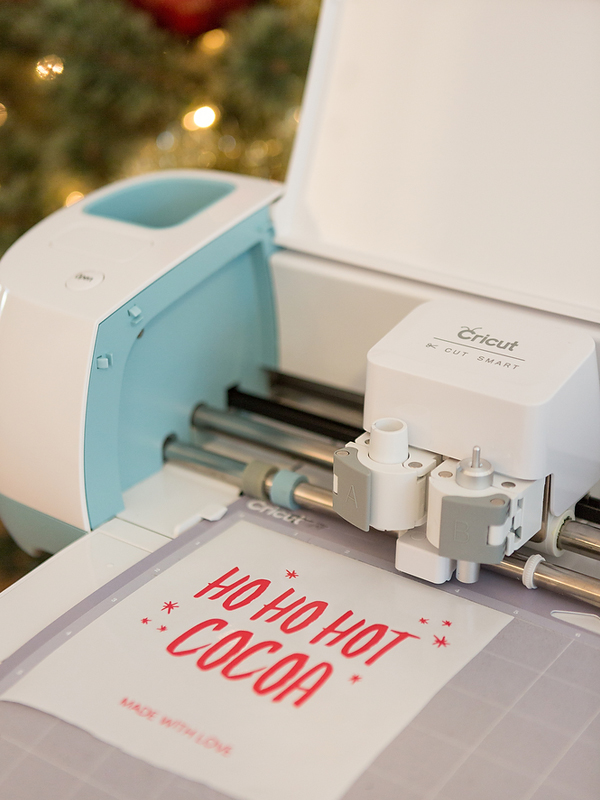 Step 6: Next cut a small square of transfer tape that just fits over your design. Remove the transfer tape backing and place the sticky side down on your design. Carefully peel up to remove your design. Center the transfer tape over your glass bottle. Carefully press your design onto the bottle while you remove the transfer tape.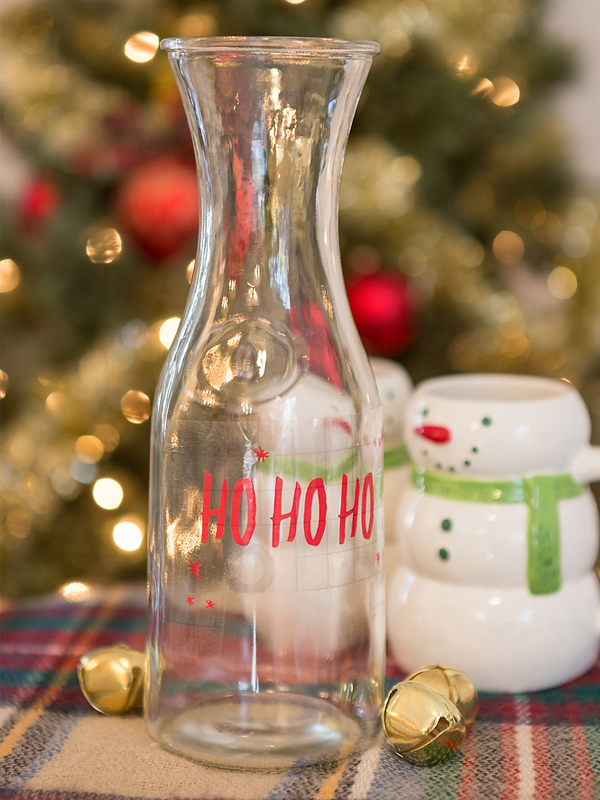 Step 7: Now start weeding the white vinyl. You will remove all of the snowflakes, the words HO HO HO and the line at the bottom MADE WITH LOVE. Using transfer tape carefully place the white vinyl over your glass so that it aligns with the red vinyl.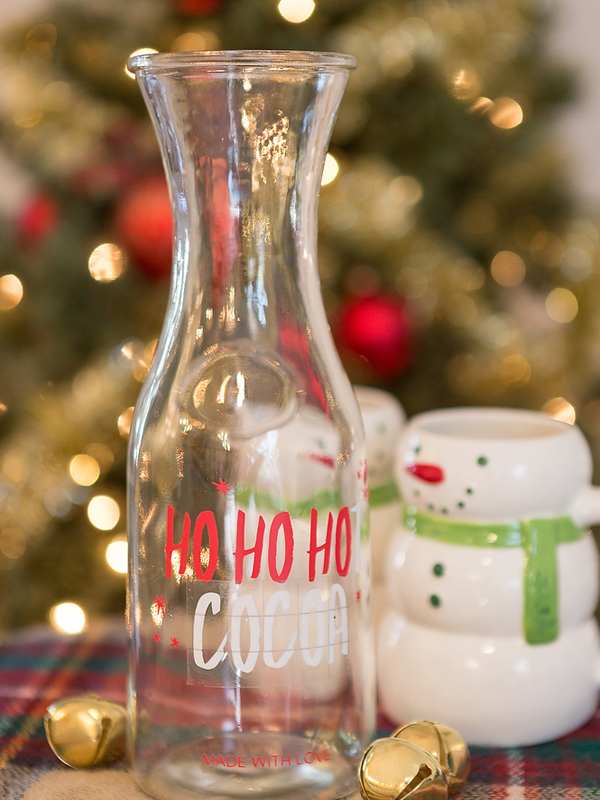 Finish off your gift with a festive plaid bow and fill with your favorite hot chocolate recipe! If this is a gift for a loved one, add a bit of their favorite flavoring to the hot cocoa to personalize. I love adding a dash of peppermint or Kahlua!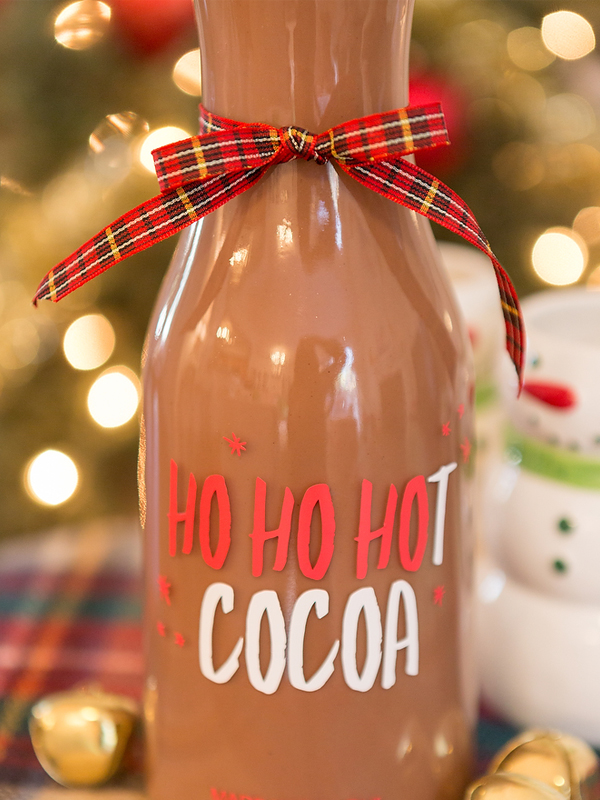 Did you make a festive lightbox? Show us with #SayItWithCricut
New to Cricut? Learn more about us here.