September 9th, 2018 • Contributor: Stephanie Gramann, Cricut Software Product Manager
Hi! It's Stephanie from Cricut here. I have been asked to share a few of my favorite features in Design Space with you. Today, I am going to cover how to hide images and move images between mats!
Hide Images
Have you ever wanted to increase your project copies, but only for some of the mats in that project? Or have you decided on the Prepare screen that you no longer needed to cut out one of your images? If so, then hide images will be your new go-to feature!
From the Prepare screen, click on the image you want to hide. A blue circle with dots will appear in the upper left corner of the bounding box.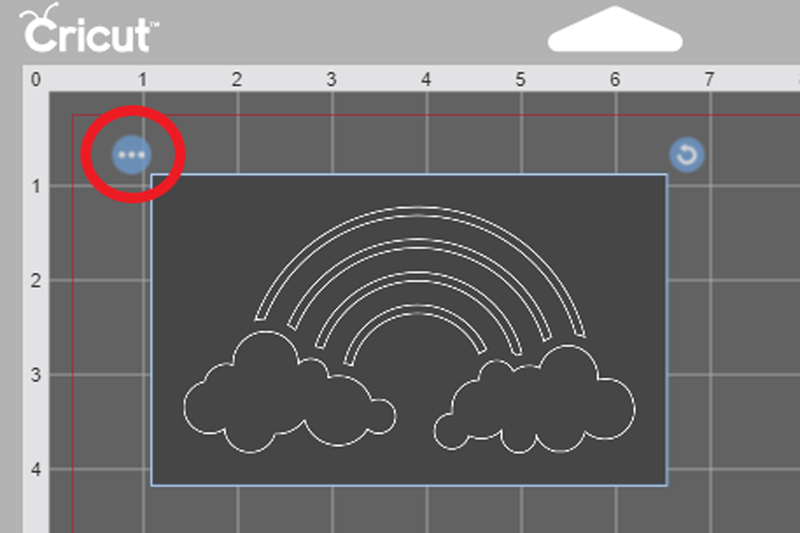 Click on the circle and choose the option to Hide selected. Poof! Your image is hidden! Don't worry, it can be easily unhidden by clicking on the Hidden button on the bottom of the screen and selecting the image to unhide and it will go back to its original mat. Hidden images will also reappear as soon as you go back to the canvas.
Move Images Between Mats
Maybe it is just me, but I often decide on the Prepare screens that I want an image to be a different color than I had originally selected. Rather than going back to Canvas to change the color, you can do it right on the Prepare screen!
Click on the image you want to move, and just like with hide image, blue circle with dots will appear. Click on the circle, and choose the option to move to another mat. From here, you can move to an existing mat, or create a brand new mat of any color! Either way, your image will move to the new mat. All you need to do is position the image where you want it, and presto, you are ready to go!
Both hide image and move image between mats are available on the web and iOS versions of Design Space.
Happy crafting!
Stephanie