October 5th, 2018 • Contributor: Tiffany Isbell, Team Cricut
We saw the Hello Kitty Birthday Party before. Now, let's DIY the Treat Pails! Once again, I am a fan of the Fastest Projects in the West!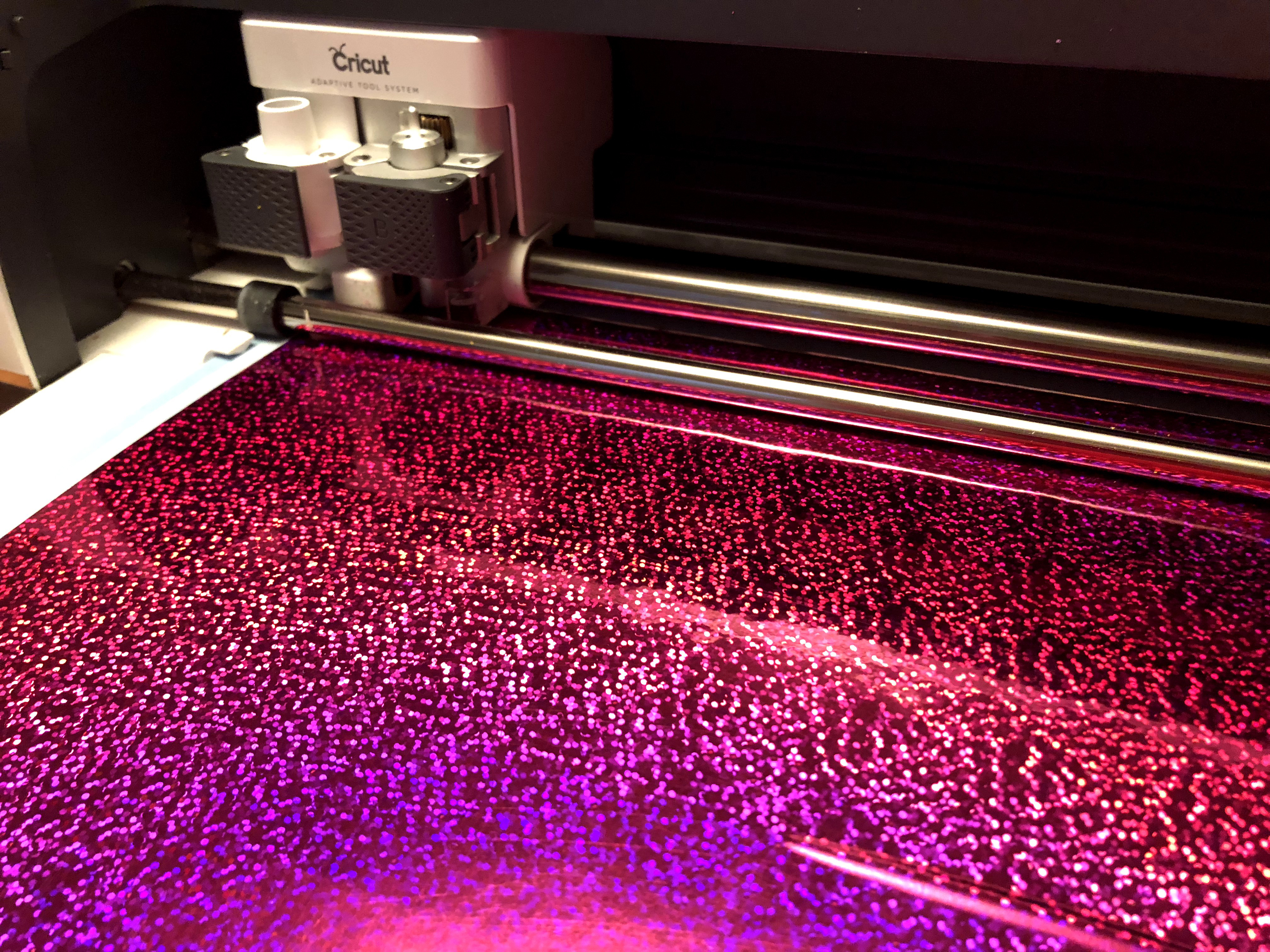 Click this to get to Design Space and cut out your treat pail decals.  You will need:
Layer 1: 1 package of Pink Holographic Vinyl
Layer 2: 1 package of Hello Kitty Vinyl
The only other things needed were these super cute pails that I found at Michaels.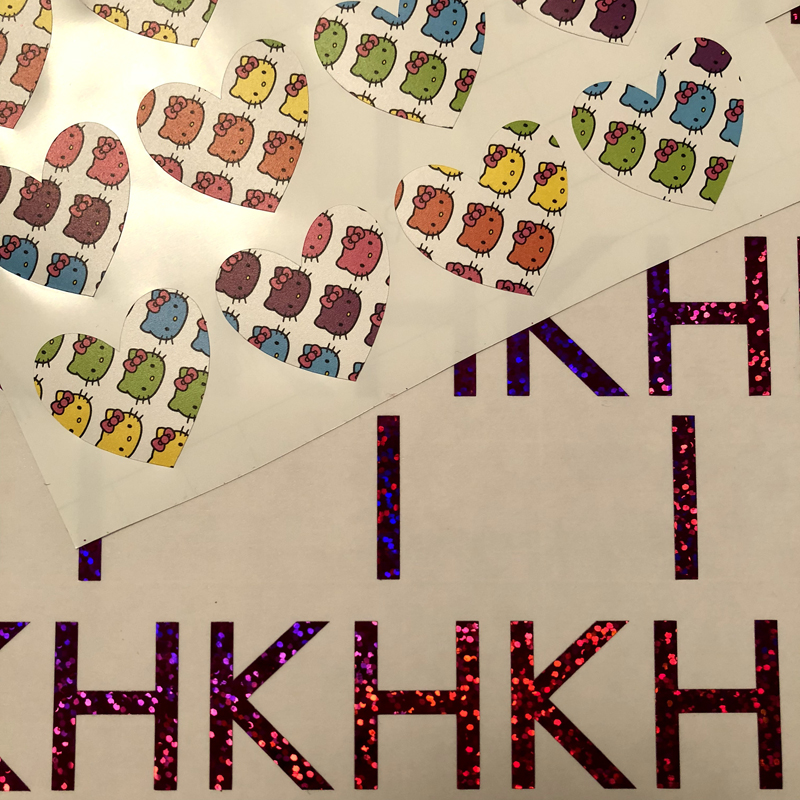 For the actual party itself, I let the kids decorate their own pails.  I put out some of the decals put together as well as extra hearts for them to DIY it!  I used it as an "activity" to make the party fun and pass the party time.  (Extremely important when you are trying to entertain a number of young people at once!)
To help them, I pre-made the decals with transfer tape.
First, I added the hearts to the I HK vinyl.  I free-handed the placement.  You can always use a ruler to line it up, but for a kids party, I don't recommend spending your time here ? :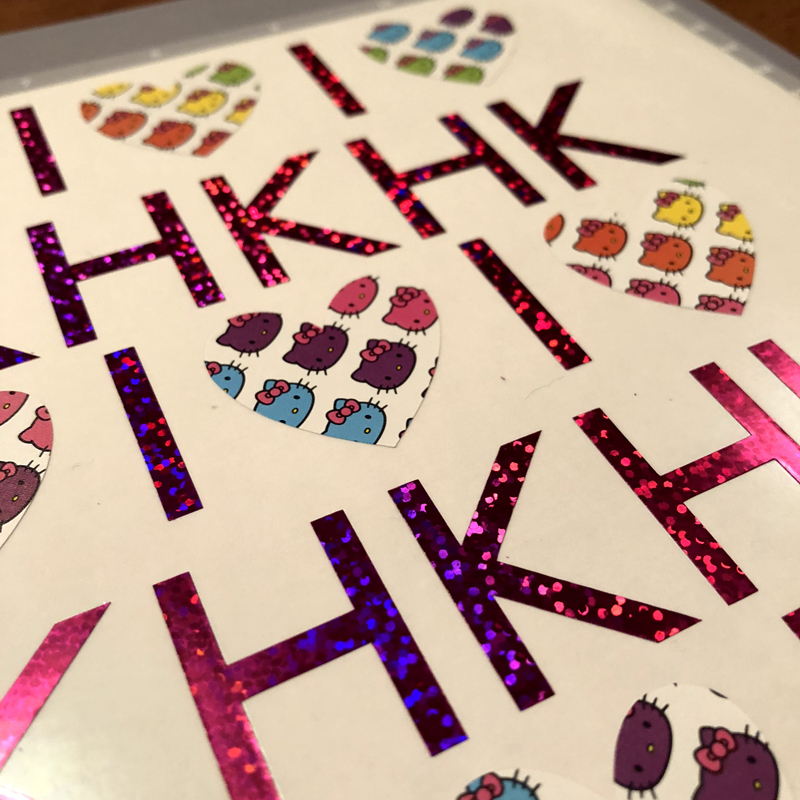 Next, I layered the transfer tape on top of the overall decal: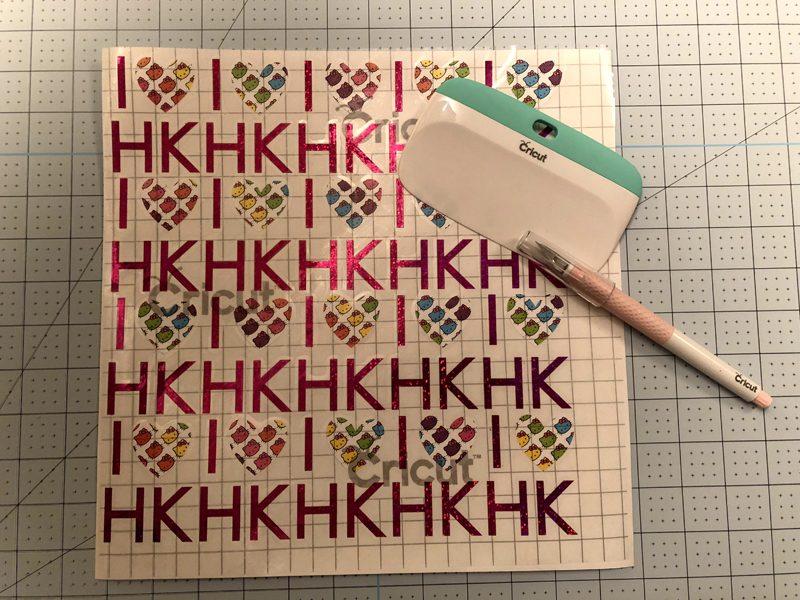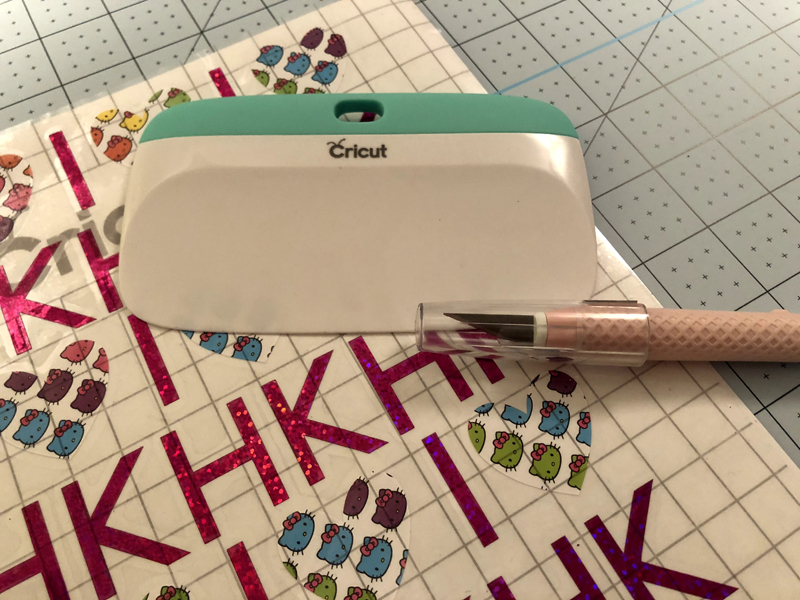 Burnish your transfer tape with the XL scraper onto the vinyls.  Then, take your TrueControl Knife and Safety Ruler to cut up the decals into separate pieces.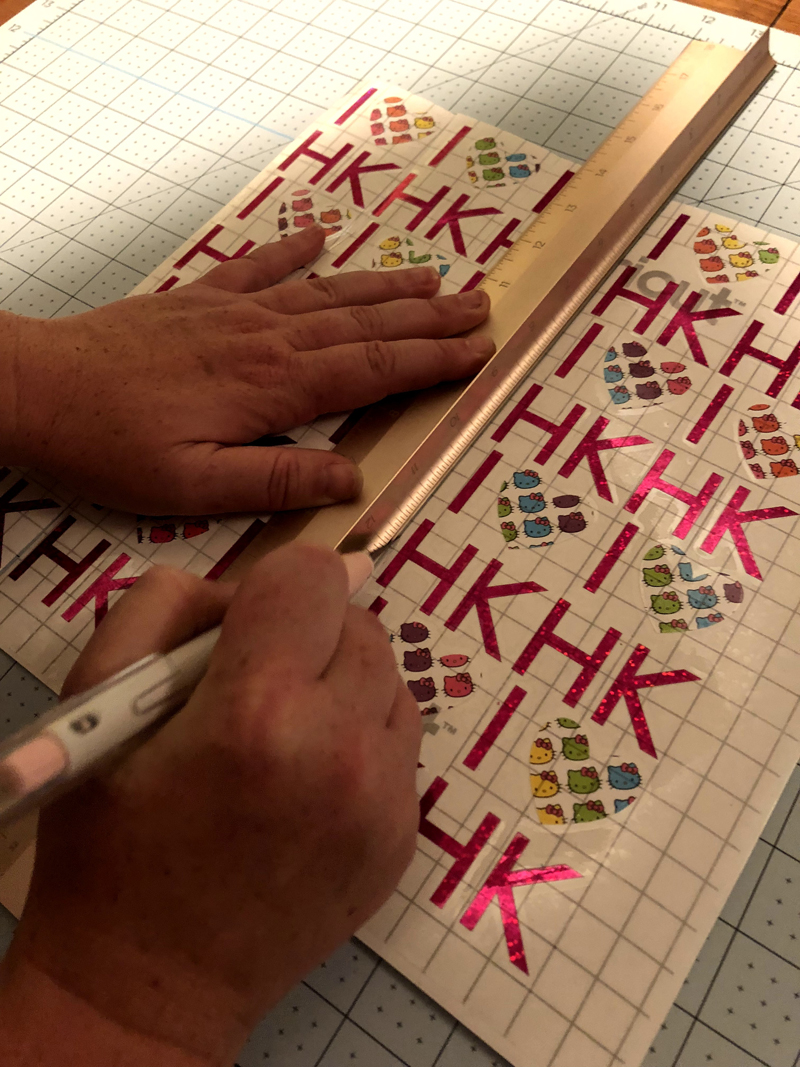 I placed mine into a pile for the kids to use, but if you are doing it yourself in preparation: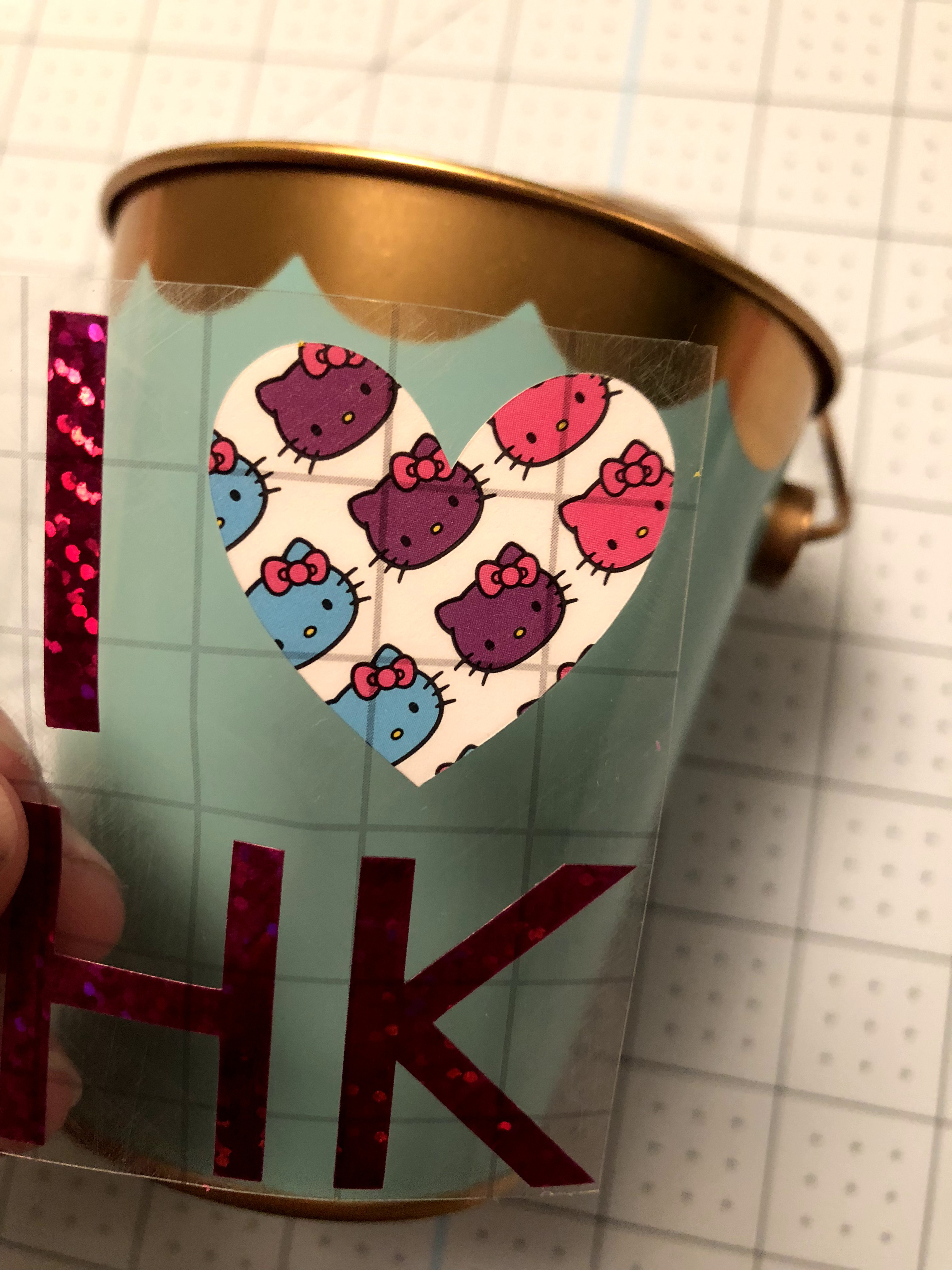 1. Take your transfer tape and bend it in the middle to place it on your rounded surface. Bending it in the middle helps it adhere more consistently and centered.  If you start from one side, you're more likely to move upwards or downwards in your placement and off-center your design.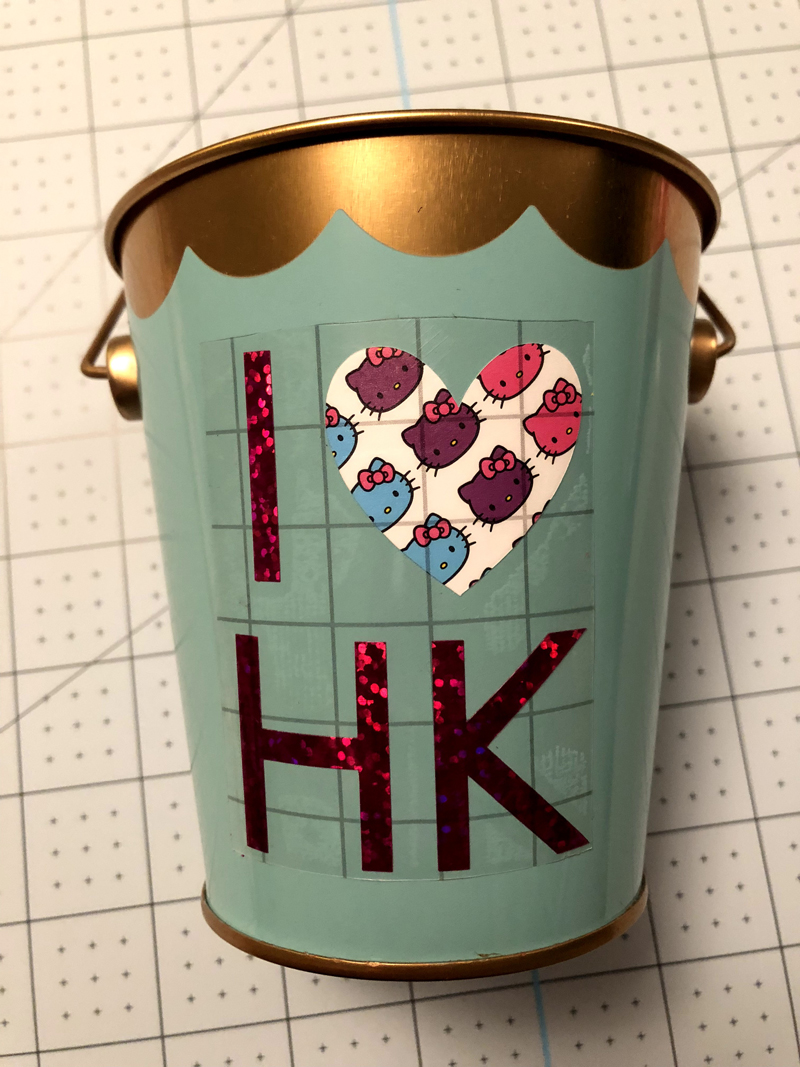 2. Place your vinyl on the pail, and then peel back your transfer tape.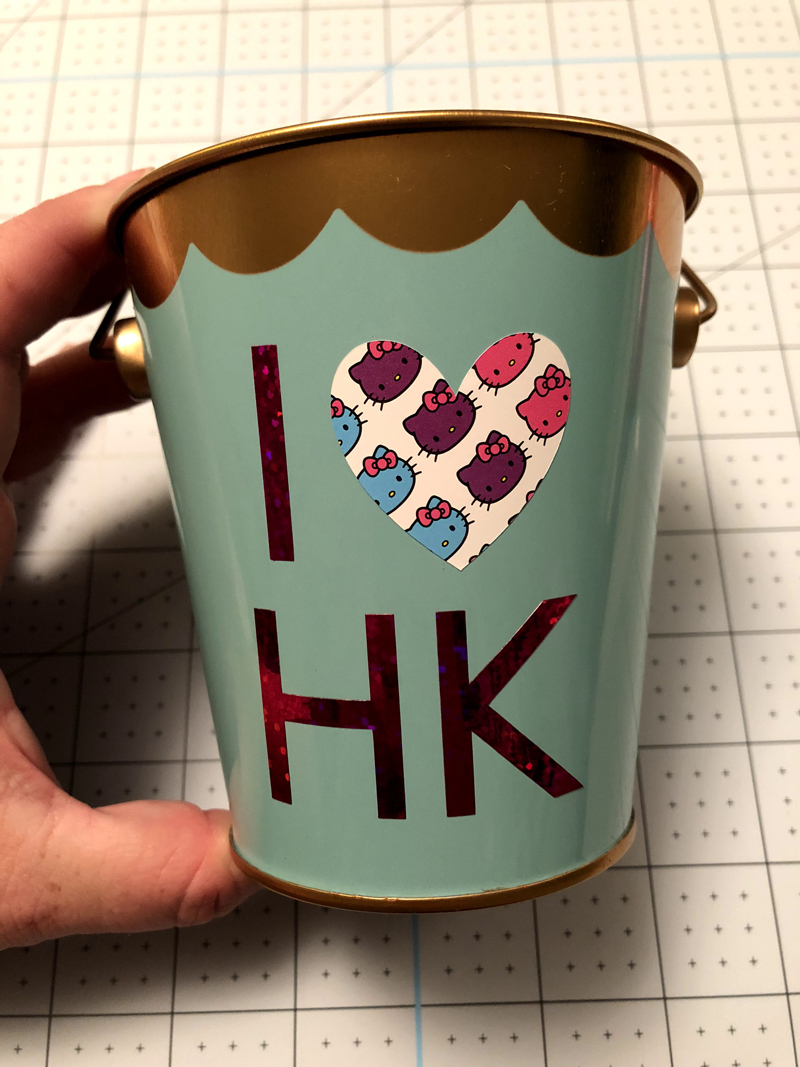 3. Voila! You can either do all of your pails or you can let the kids go crazy (and turn away when they place their designs all over the place! It's the best part about their creativity!)
Happy Hello Kitty Birthday to you and your Birthday Person!
t