March 17, 2017 • Contributor: Cris Stone of Kiss My Tulle
Many years ago, I was a preschool teacher and really loved it. In addition to getting to watch kids learn and grow under my influence, I also got to know the families well, too. Well enough that every time a holiday or school rolled around, I got a little something in on my desk from different parents who wanted to show me how appreciated I was. It meant a lot to me – not because the gifts were big or fancy, but because they took the time to show me that they were thinking of me.
This March, most schools are letting out for spring break and it's the perfect time to tell your child's teacher "Hey! I appreciate you!" with this simple DIY featuring the lacy labels cartridge, which is included as part of Cricut Access.
The cartridge features any number of gorgeous designs but this simple "JOY" one struck a cord with me because I just love the happiness that word brings me.
Succulent Thank You Gift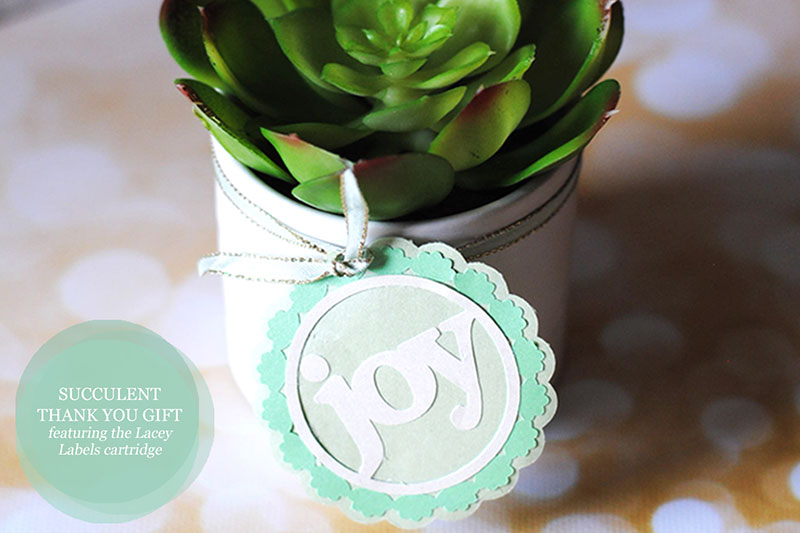 So why not take ten minutes and show your kid's teacher some love with this DIY succulent thank you gift featuring the lacy labels cartridge? Be sure to take a moment to show us your creation! #CricutMade