March 3, 2017 • Contributor: Stephanie from Crafting In The Rain
Hey there Cricut fans. I'm Stephanie and I'm visiting from my blog Crafting in the Rain. I live in the Pacific Northwest where we have a lot of rainy days, but it keeps everything green and beautiful! I love making things beautiful inside too, and that often involves my Cricut. Today I'm showing off one of my favorite designs from the Sentimentals Cartridge.
Whether you need some cute little party favor bags, or want to deliver a sweet gift to a friend, a dressed up canvas pouch is a perfect way to do it.
Measure the canvas pouch so you know how wide to make the design and resize in Design Space. We have to do just a bit of editing to the file because I wanted the phone to be glittery, but glitter iron-on has to be the top layer. You can add another layer of vinyl on top because it either won't adhere right, or won't look good. No problem though. We can fix it in Design Space.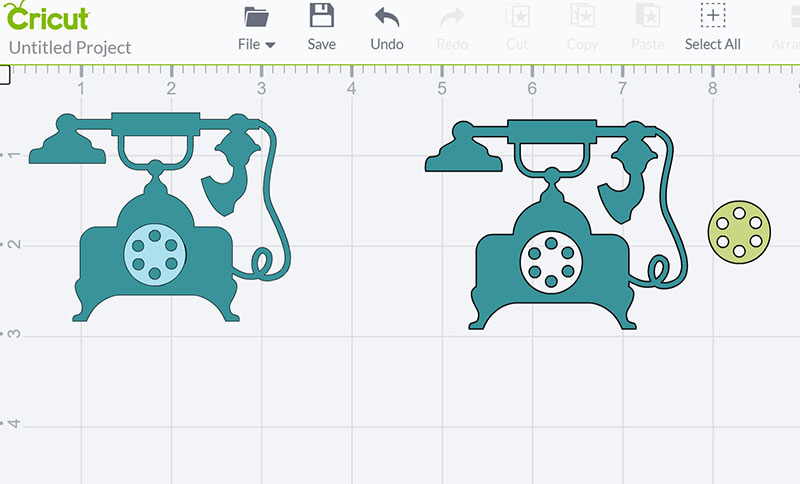 Click on the phone image, then right click and choose "Ungroup." Then select everything, right click again, and select "Slice." Now you can start to move the pieces apart and you'll see you have one phone image, and two dial images. Delete one of the dials so you're left with just one.
Send everything to cut and make sure to click the "Mirror Image" box on each mat. For the mat with the glitter vinyl, set the dial to "Custom" and from the drop-down menu choose iron-on, glitter. Turn the dial to iron-on for the regular iron-on vinyl.
Weed the extra vinyl and position the dial on the canvas bag first, using the phone piece as a guide to line it up right. Cover with a light cloth and iron for 10 seconds, pressing down and not moving the iron. Peel up the plastic carrier sheet and place the glitter iron-on in the right spot, matching it up with the dial. Iron again, about 20 seconds, and peel up the plastic.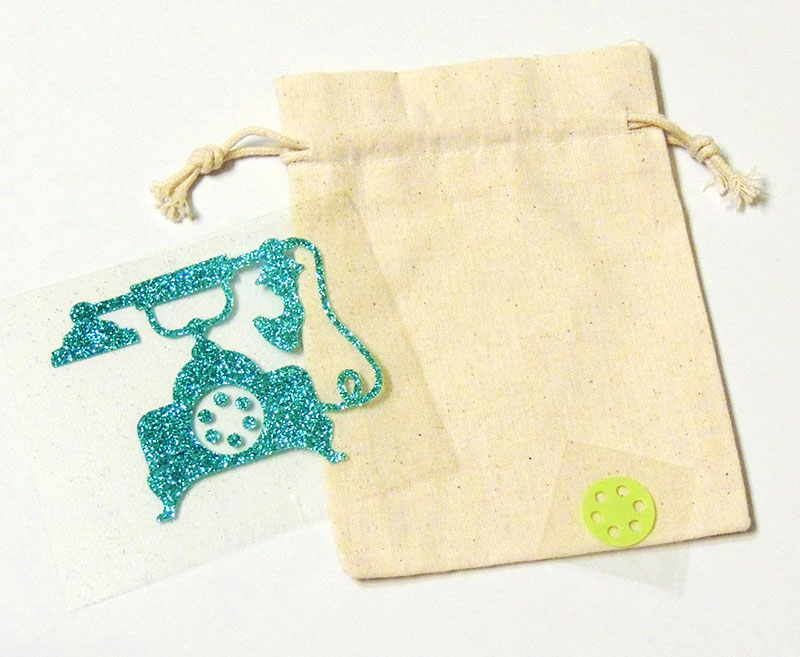 Now you've got a cute decorate pouch, and I hope you have fun with all the Sentimentals images (I have plans for putting one of those pretty frames on a mirror in my girl's room.) Be sure to stop by my blog for even more fun Cricut ideas!