July 21st, 2019 • Contributor: Cricut Team
Ever since we launched the Cricut® Maker®, you've inspired us with your amazing creations. And as long as you keep doing your thing, we'll keep doing ours: designing and building tools to live your most creative life. With this, we are excited to introduce not one, not two, not three, but FOUR new Maker® Tools. Now you can perforate, deboss, cut in waves, and engrave.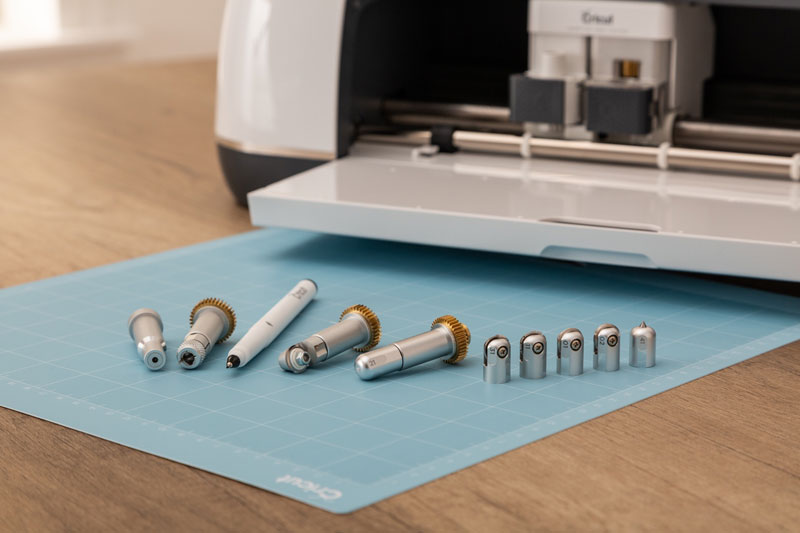 Welcome to the Maker family:  Perforation Blade, Debossing Tip, Wavy Blade and the Engraving Tip. Check out this video to see how the versatile Maker uses each of the tools to create one amazing project.
Let's take a look at each of the new tools.
Perforation Blade
Get the perfect tear quickly and effortlessly with precise perforation cuts on a variety of projects. Evenly spaced perforation lines allow for clean, even tearing without the need to fold beforehand – especially great for shapes with curves! We love these projects in Design Space that use the Perforation Blade to create unique punch outs that allow you to interact with your project long after it's complete!
This advent calendar is perfect for counting down to the holidays, vacations, or anything else you want to build excitement for! Look at those clean perforation cuts.
We also are obsessed with the Perforation Tip for creating fun reveals on the greeting cards you love to make for loved ones. We've added some step-by-step inspiration for you in Design Space for seasonal cards, thank you cards, and "just because!" cards.
Fine Debossing Tip
Add professional polish and elevated elegance to your crafts. Unlike folders, which lock you into a specific design, the Fine Debossing Tip gives you free reign to customize, personalize, and design with incredible intricacy.
We love using the deboss tool on leather (and aluminum foil, and foil posterboard, and cardstock, and…you get the picture). See full list further below of recommended materials to try).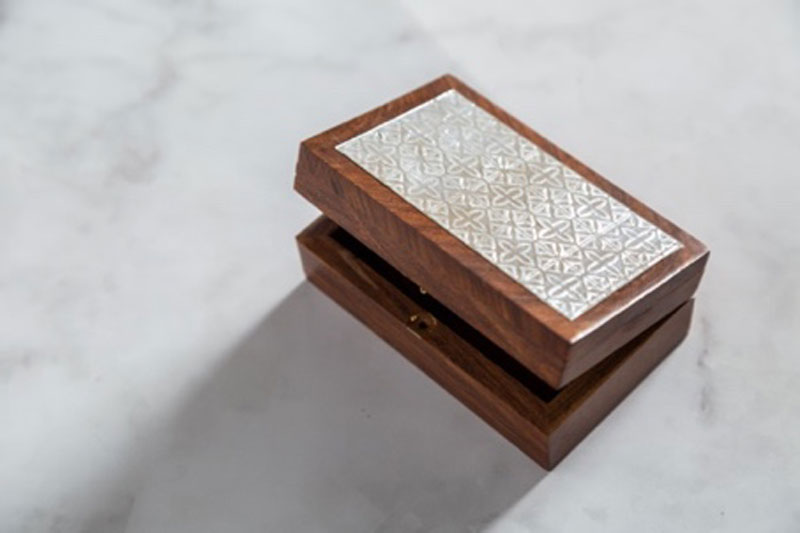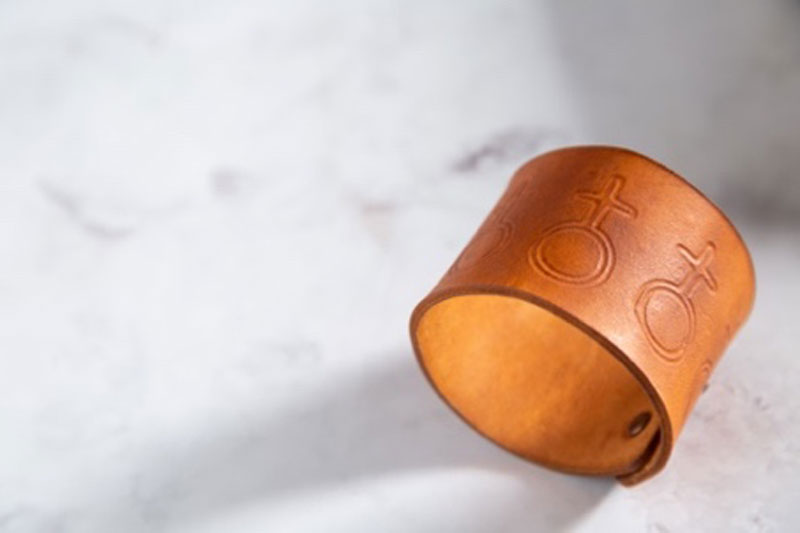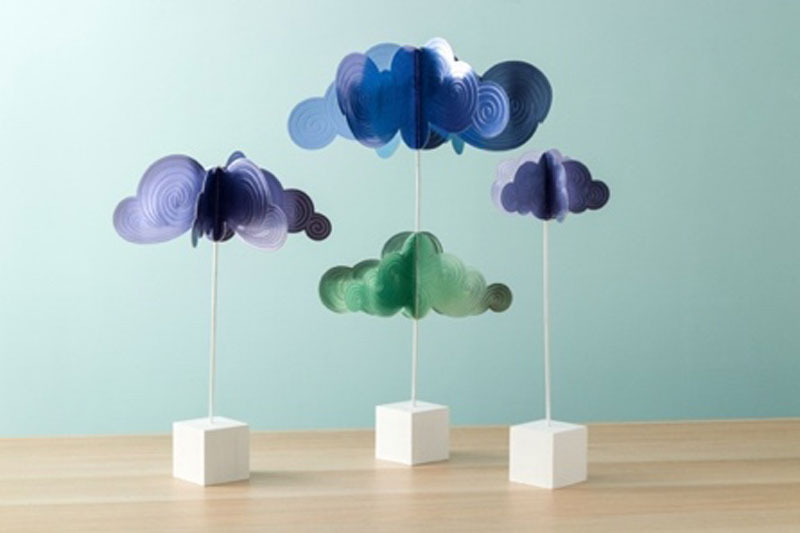 The Debossing Tip is incredibly versatile, adding a professional quality touch to any project! Easily add a touch of class and shine to your jewelry box, or embrace your inner cowgirl with a unique leather bracelet.  This mobile on foil poster board adds a whimsical touch to a nursery or kid's room.
Wavy Blade
Get a decorative edge in no time with a gentle wave cut for a variety of uses. These whimsical wavy edges are great for vinyl decals, iron-on designs, envelopes, cards, gift wrap, and so much more.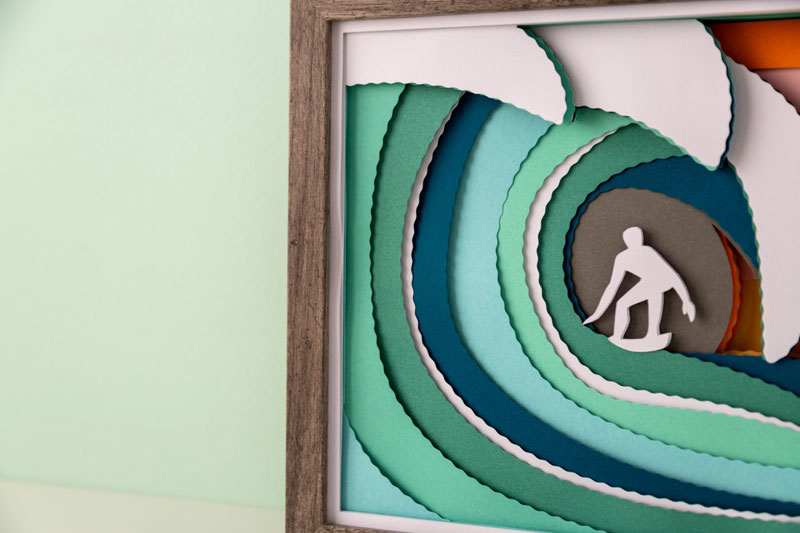 The Wavy Blade is perfect for home décor projects like this framed project using wavy blade to create a textured and layered design.
Engraving Tip
Ask and you shall receive! Now you can create unique and permanent engraved effects in a variety of materials! Make intricately engraved dog tags, name plates, jewelry, and monograms on soft metals, leather and much more using the Engraving Tip.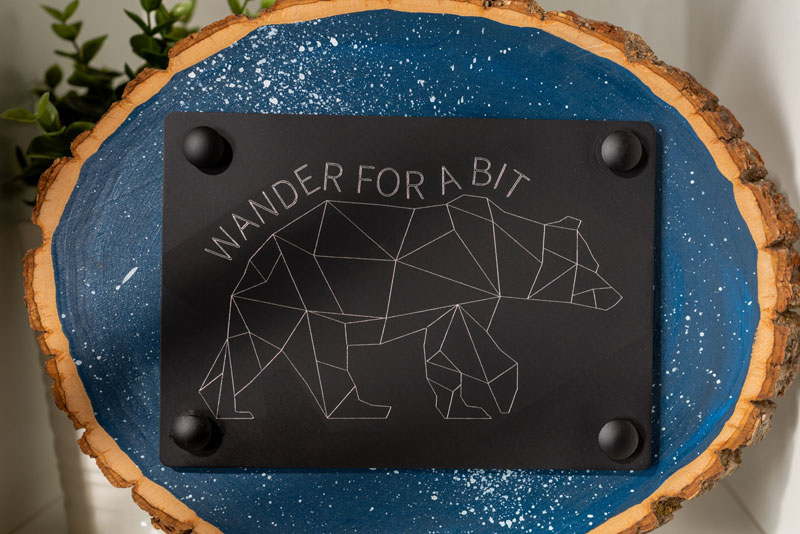 The Engraving Tip adds a whole new dimension to your projects. This Wander Bear Plaque is my personal favorite combining wood and aluminum to create the perfect décor.
The Engraving Tip is also great on acrylic as seen above on the Act Like a Lady project. And, check out how the team created The Little One Watercolor Feathers project by engraving onto watercolor paper–simple and subtle but really cool! Lastly, another favorite, we used teal spray paint to bring out the engraving on this framed Engraved Bike Art project.
Wondering Where to Start?
We recommend the following materials for these new tools. As always, we love seeing what you create, so share what materials you're using and tag us!

Engraving Tool is not intended for use with glass at this time.
New to QuickSwapTM?
QuickSwapTM tools allow you to quickly swap (see what we did there?) the tool you're cutting using one housing unit. The QuickSwap housing piece is a catalyst to help your Maker grow with you and your creativity.
The QuickSwap housing was introduced with the Single and Double Scoring Wheel, but now can be used for all four new tips as well! Simply snap the tip you want into the QuickSwap Housing and tell your Cricut Maker® to "Go!" The quick-release button makes changing tips fast and simple. Learn more on Cricut.com and check out this quick video to see it in action.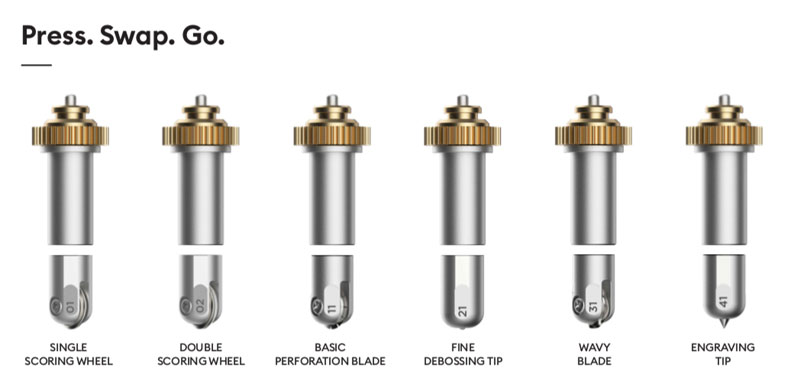 These new tools are available now on HSN.com and will be available at other US and Canada retailers in coming weeks. UK and European customers can also anticipate new Maker Tools later this month, while Australia/New Zealand will introduce product this coming Spring.
We can't wait to see what you make and be sure to us #cricutcreated when posting to inspire others!