September 23rd, 2018 • Contributor: Anna Rose Johnson, Cricut Digital Content Product Manager
Hi there, it's Anna Rose and I'm excited to be part of a new series talking about Digital Content. Digital Content refers to images and projects that we add to Design Space on a daily basis.  I'm kinda obsessed about getting the best images into Design Space, not only because it's my job (best job ever!) but because I'm a Maker, like you. I love designing t-shirts for my family, cards for special occasions, and home décor that expresses who I am.
We design images at Cricut headquarters and partner with some of your favorite designers to make sure Cricut Access has the BEST images we can find. Because we are adding new art so often, you may not hear about the new images unless you stumble upon them while searching in the image library.
Today I want to tell you about an AWESOME feature to help narrow down the search. Did you know that we have a "Recently Added" category in Design Space's image search? No?!? Well, it's about to be your new, bookmarked link. Let me show you how to find it.
First, open up a blank canvas and click on "Images" in the left-hand navigation bar.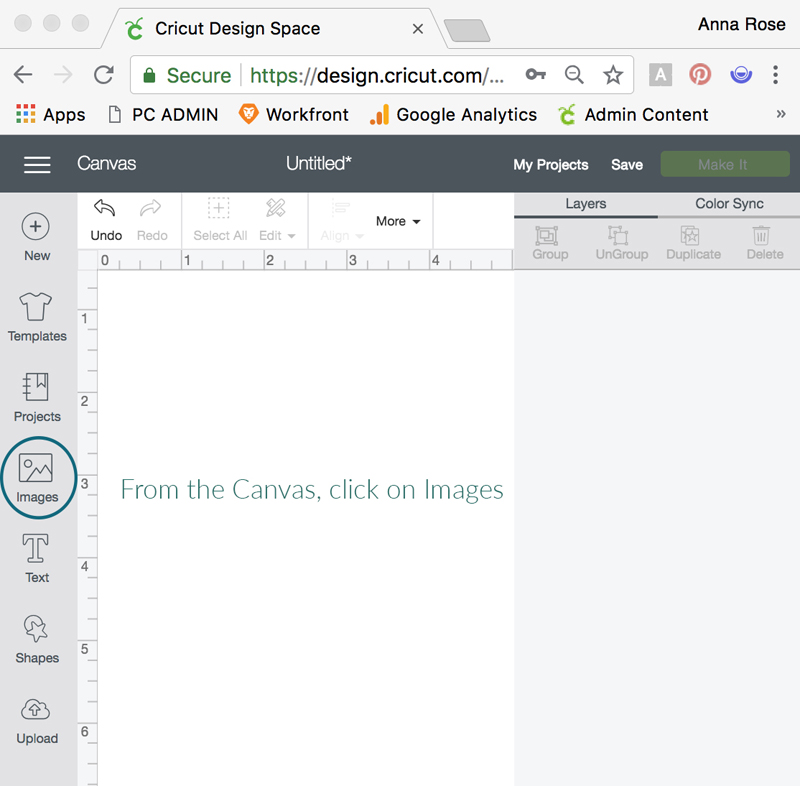 This will take you to our "Featured" images, or the launchpad for your own image search! We featured seasonal-specific content on this page. At the top, click on the "Categories" link.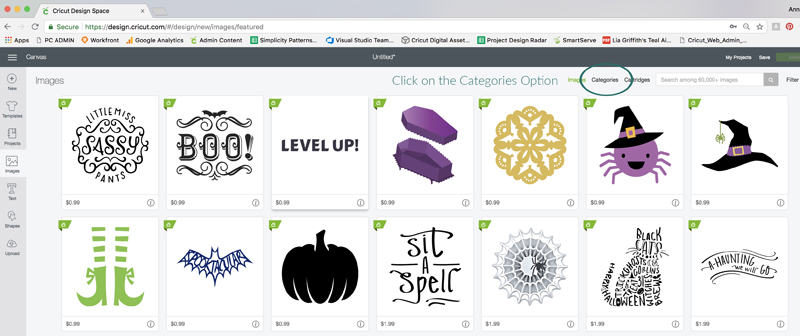 You're now on the Category page where we've grouped the thousands of images in our library into specific categories.
What you're looking for is the "Recently Added" category. Click on that box to find everything newly added!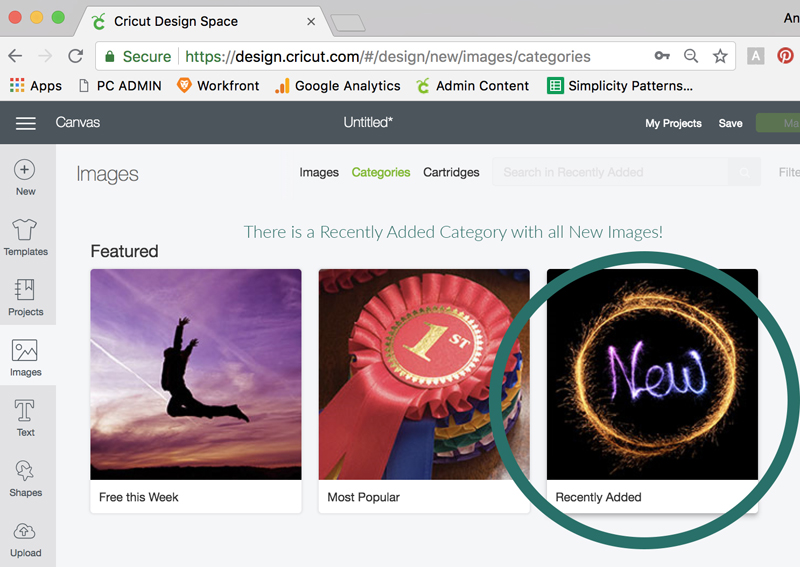 Look at all of those fun images! I can see at least five different projects I need to make right now!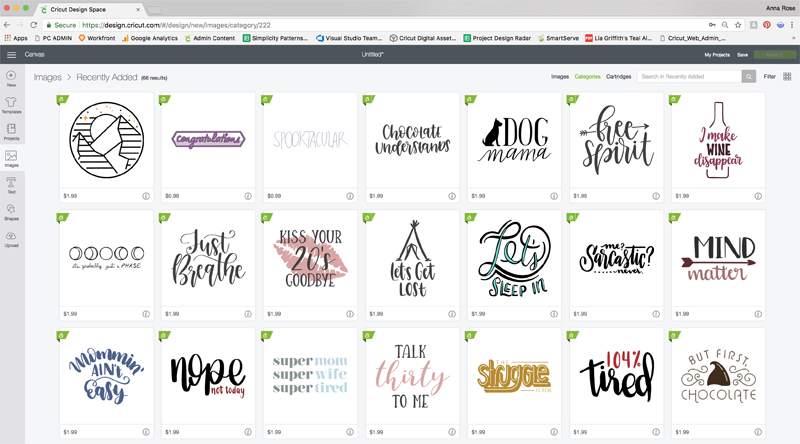 The "Recently Added" category is updated fairly often, so you may have missed some of the amazing images we've added to the library over the past three months. Don't worry, I got you! I've gathered my favorite new sets and if you're ready for a wave of inspiration, let's go!
https://design.cricut.com/#/design/new/images/cartridge/1403353
Our first designer t-shirt collection by the talented Amber from Damask Love. You'll find coordinating shirts as Ready-to-Make projects in Design Space right now!
I can't wait to see what you create with all of these new, fantastic images. If you ever have suggestions for images you'd like to see in the library, please send those suggestions my way!
Happy Crafting!
Anna Rose