January 25th, 2019 • Contributor: Team Cricut
Finding the right image in Cricut Design Space can make designing even faster and easier. Here are some effective ways to use search and get to that perfect image.
First things first. The search bar can be found at the top right of your screen on your laptop and your mobile device. You can find the search bar when looking for Images or Projects.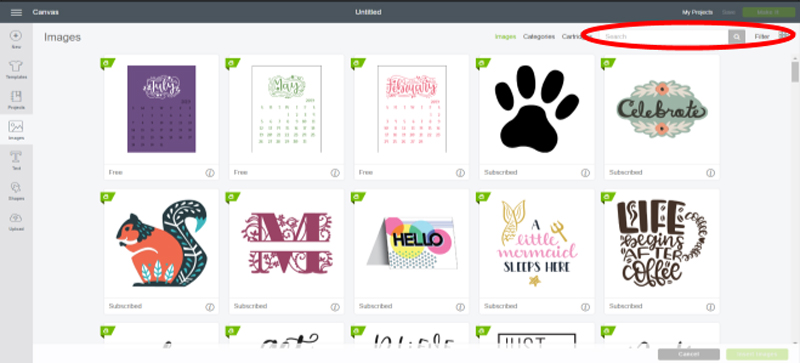 The next useful thing to know is the list of filters. The best part of the filter list is that if you are a Cricut Access subscriber, you can see all of the Cricut Access only images. It's also useful for refining your image list for single layers (this means images that can be cut on one mat), phrases, and printables. There are several other filters that can help narrow your search.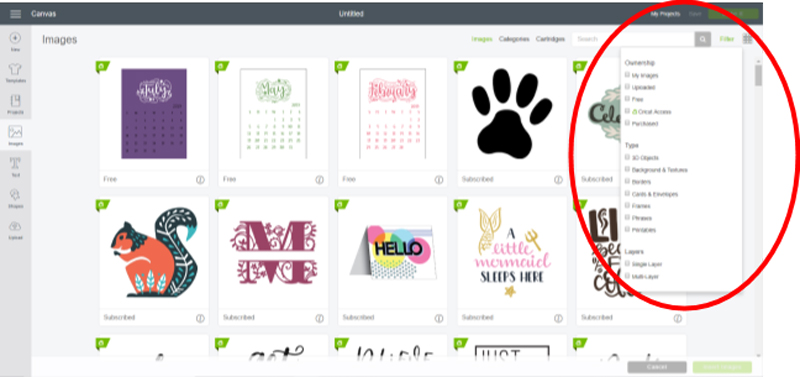 The categories page can also give you a good starting place with an automatic filter when you're looking for images.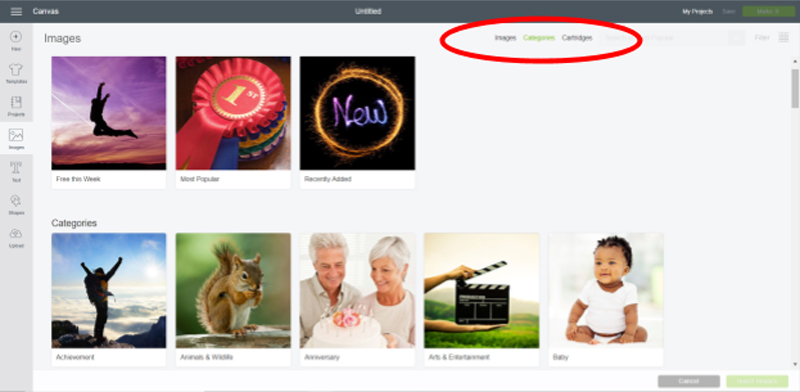 Once you click on a category, you can use the filters again to continue refining your search. In this example, we selected 'Spring' and can now Search in Spring category.
Filters can be removed by clicking the X on each individual one or the Clear Filters link in the top left of the browser page:

In Projects, searching is also fairly simple. There are two simple steps: Use the category drop down to refine the projects and then, use the search bar in each category to find projects. You can also just do a search on the All Categories page too.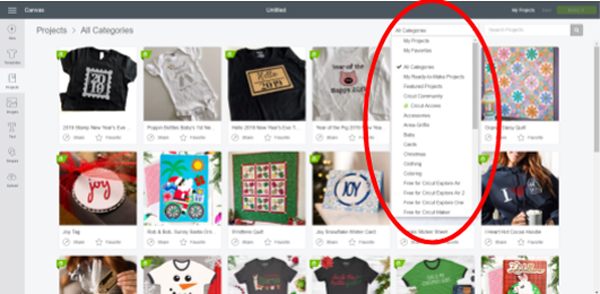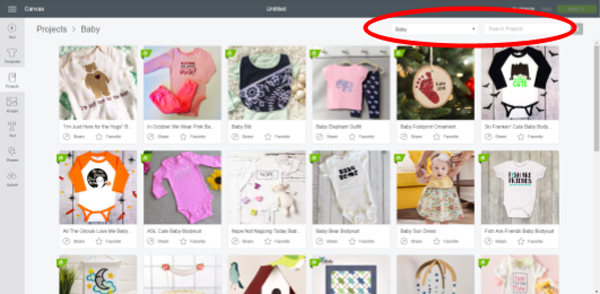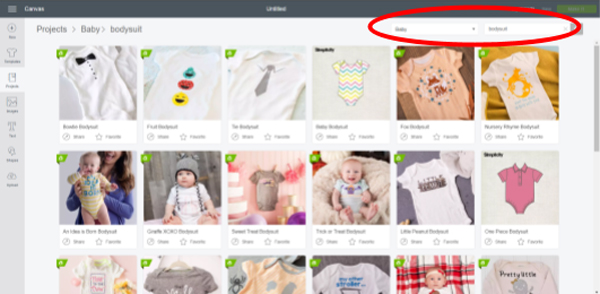 Lastly, you can find image sets (meaning a group of images that have a similar style) in the 'Cartridges' section. The search and filtering work the same in this section as well.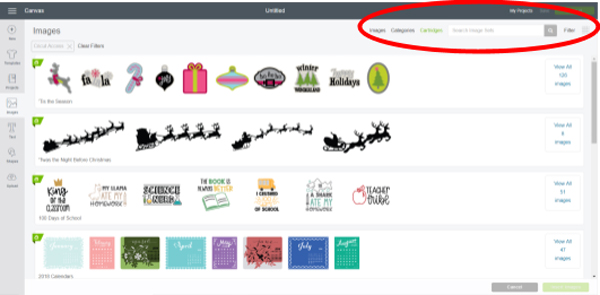 Finding that perfect image to use for your project is just that simple!
Happy Crafting!
The Cricut Team