March 9th, 2018 • Contributor: Ginger Bowie from Ginger Snap Crafts
Hello there! It's Ginger from Ginger Snap Crafts. I'm so excited to be back here with all of you today. Annnnnd I am super excited to share my love of vinyl with you. Isn't vinyl amazing? I first started working with vinyl about 10 years ago. It has literally changed my crafty life! You can use vinyl on so many surfaces, it's easy to work with and the results are perfect every single time. I just love it!
Let me show you how easy it is to cut out vinyl & create fun projects with your Cricut® machine! (I used my Cricut® Maker for these projects. The Cricut® Explore Air 2 works amazingly well with vinyl, too!)
When you are working with vinyl, you will want a few essential supplies in addition to your machine & roll of vinyl.
Supplies Needed: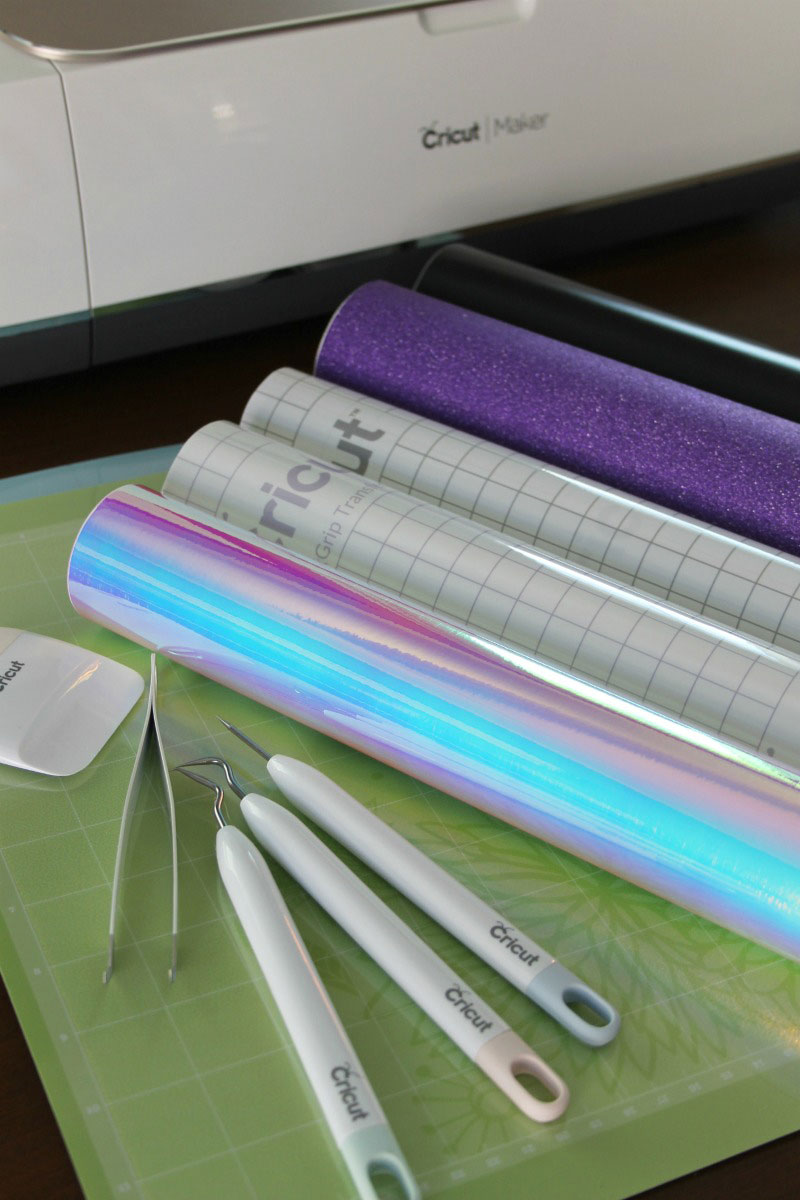 *I'll tell you more about all the different types of vinyl later on in this post. Keep reading!
Be sure to pin this post for later!
1: Put Your Vinyl on Your Mat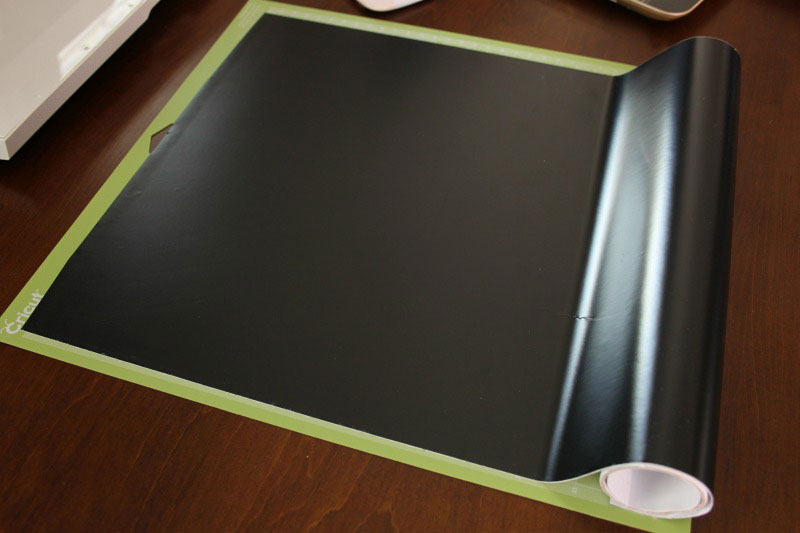 First, you will put our vinyl on your cutting mat. I usually use the StandardGrip mat or the LightGrip mat when I'm working with vinyl.
TIP: Leave your vinyl on the roll (instead of cutting a sheet off) when you put the vinyl on the cutting mat. This will prevent waste after your cut.
TIP: If you love the designs I used in this post go here. They are all cute designs you can find in Design Space.
2: Cut Out Vinyl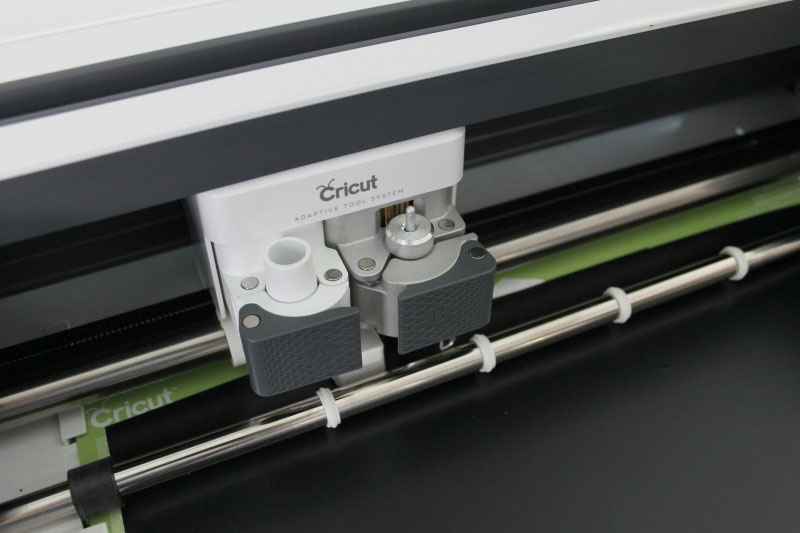 Send your design to your Cricut to cut out.
TIP: Make sure you adjust your cut settings to the type of vinyl you are using. It makes a difference.
3: Weed Your Vinyl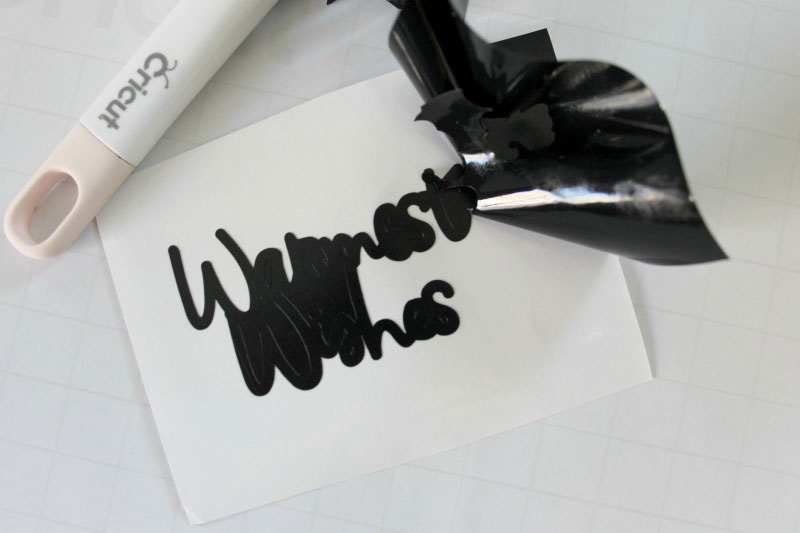 Weeding! You either love it or hate it, ha! I find it kind of relaxing. Basically, you are removing all the excess vinyl using a weeding tool or pick.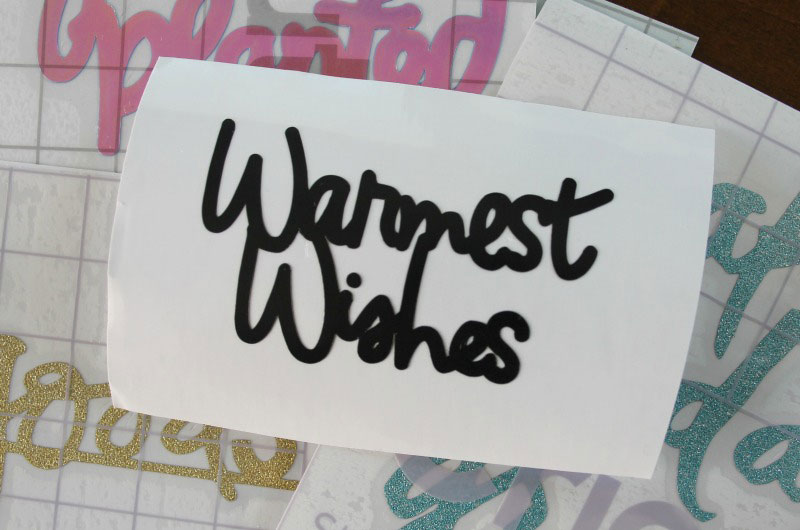 Soon you will have something that looks like this.
4: Apply Transfer Tape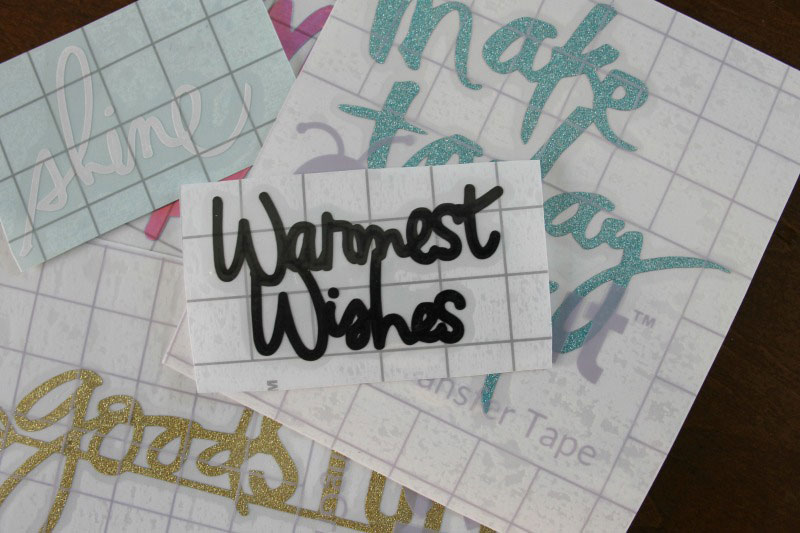 Next, you will put a piece of the clear transfer tape over your vinyl. I love that the Cricut transfer tape has grids. It makes it easy to line up your designs.
5: Apply Vinyl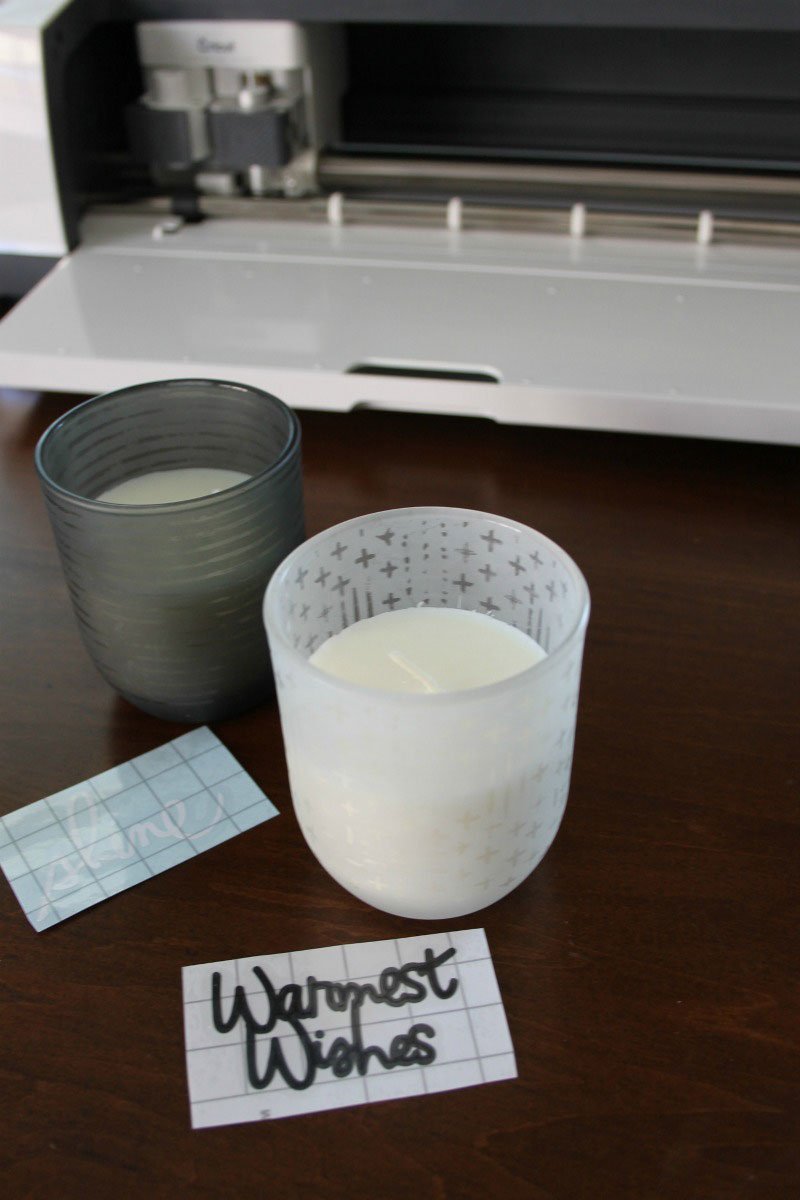 I love to keep "vinyl blanks" in my craft stash. Things like candles, clipboards, notebooks, buckets & mugs are perfect for adding a little bit of vinyl, too. Need a gift idea? Add some vinyl to a travel tumbler, & you have a perfect teacher gift idea. Add some vinyl to a candle for a unique gift or add vinyl to a cute bucket & fill with candy for a fun birthday gift.
The possibilities are endless! You can personalize just about anything with a little bit of vinyl. Let me show you how I made these personalized candles.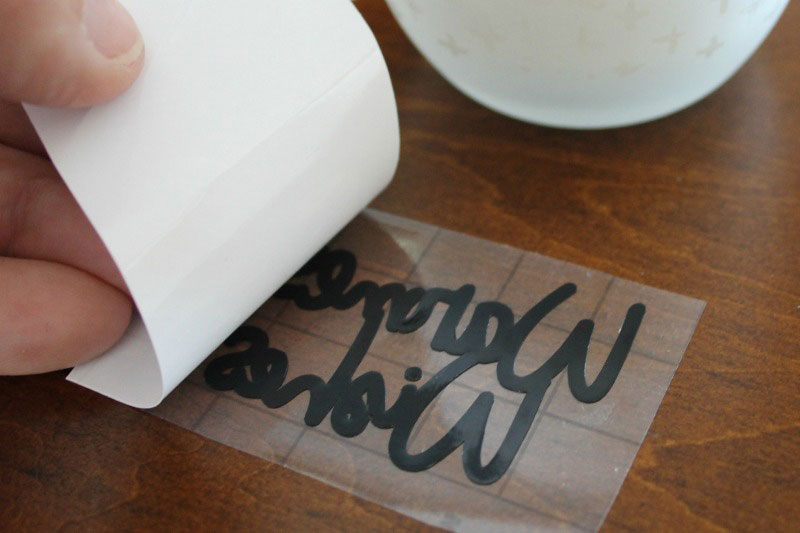 To apply your vinyl, flip it over & carefully remove the paper backing leaving the vinyl on the transfer tape.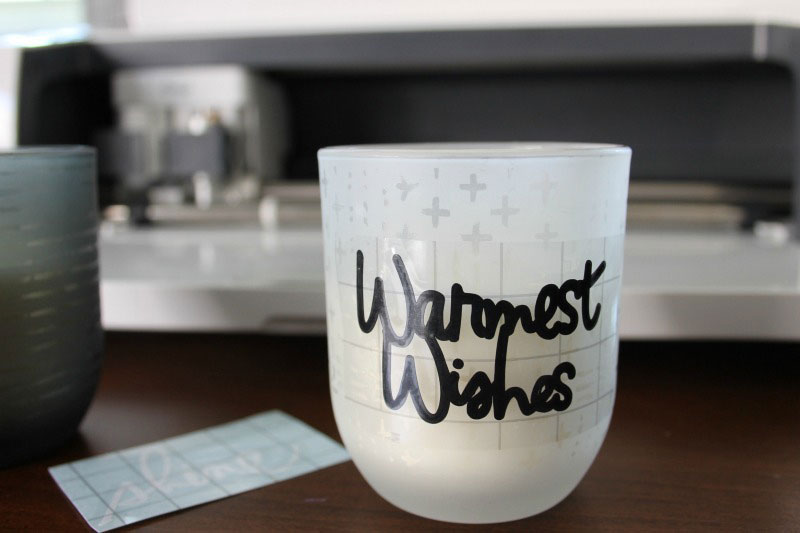 Next, place your vinyl where you'd like it. When it looks like a good spot, rub it on using your fingertips or a tool.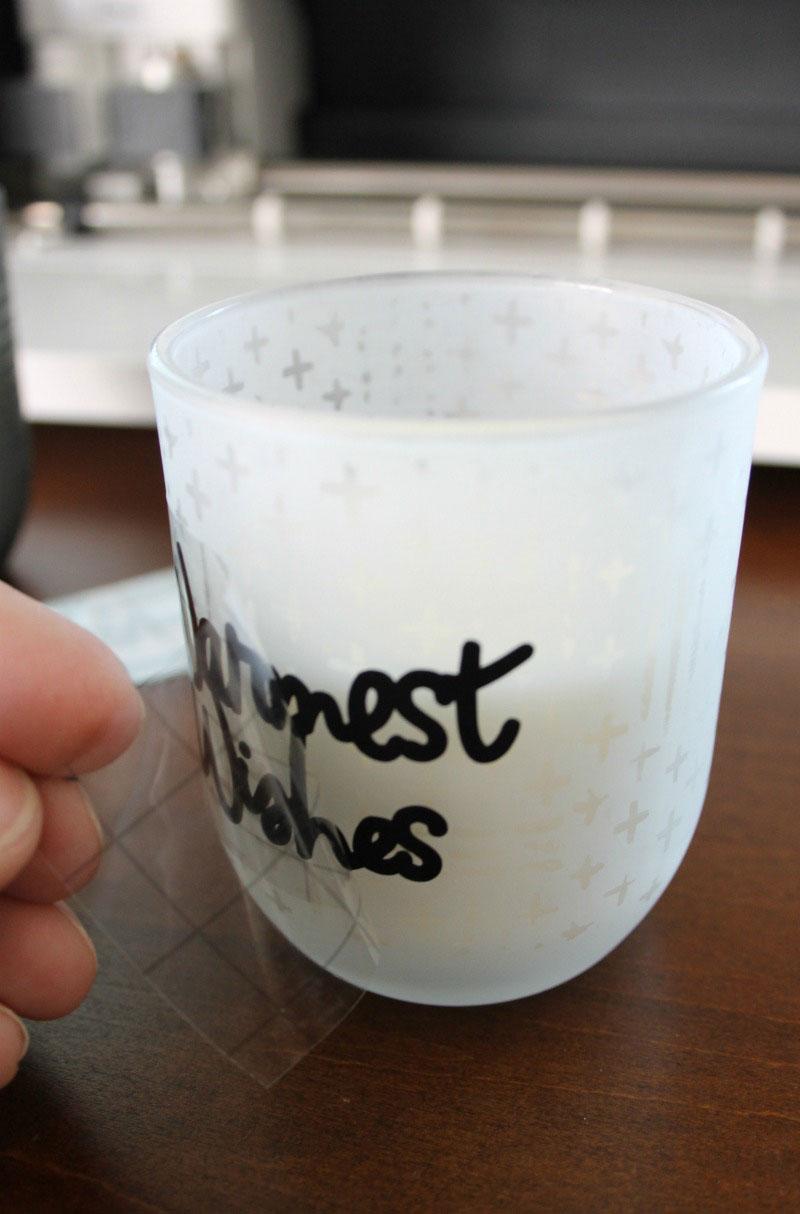 Next, carefully remove the transfer tape. The vinyl will stick to your surface. Annnnd you will love the results!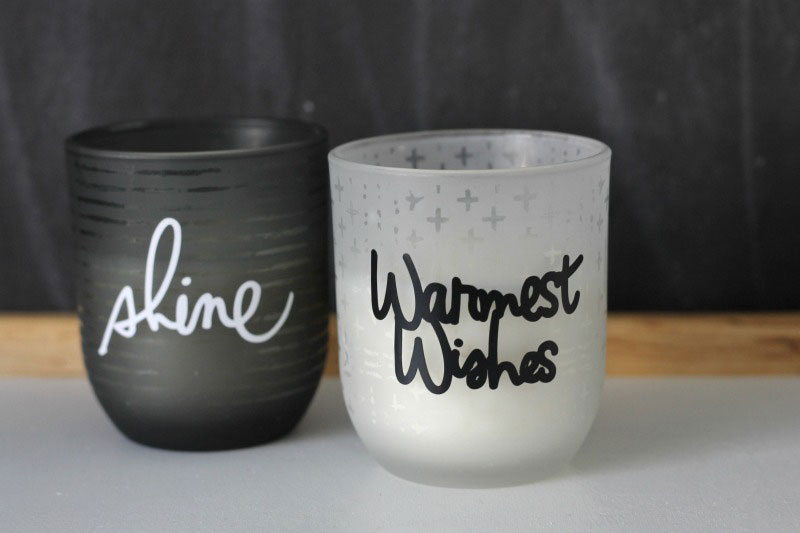 Doesn't that look amazing! Such a cute little gift idea in just a few minutes!
Let Me Share Some of My Favorite Types of Vinyl!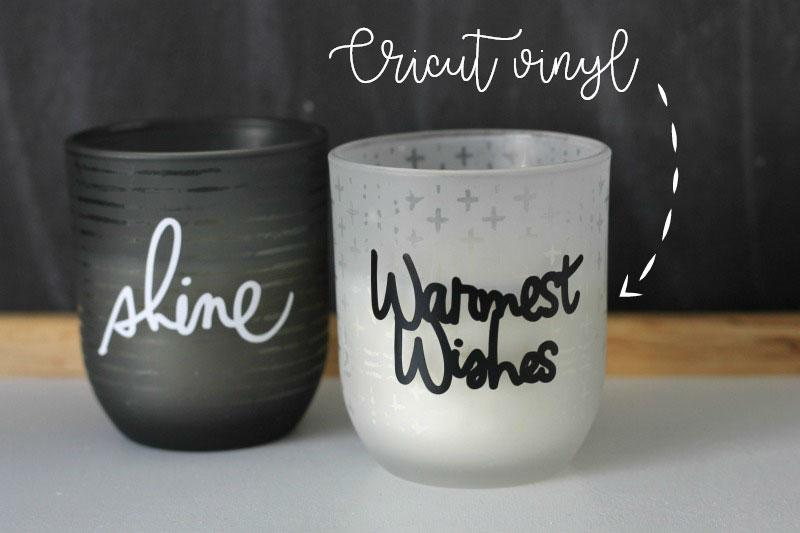 I made these candles using the standard Cricut® Vinyl.
It's not about a fear of commitment or even your ever-changing tastes, moods, or preferences—it's about freedom! Cricut® Vinyl lets you create easily removable decals, labels, and more for personalized kitchen containers, gifts, home decor, and anything else you can think of. With every color under the rainbow, from bright, bold, and beachy to stately and sophisticated, you'll find the perfect hue for every project. For use with all Cricut® cutting machines.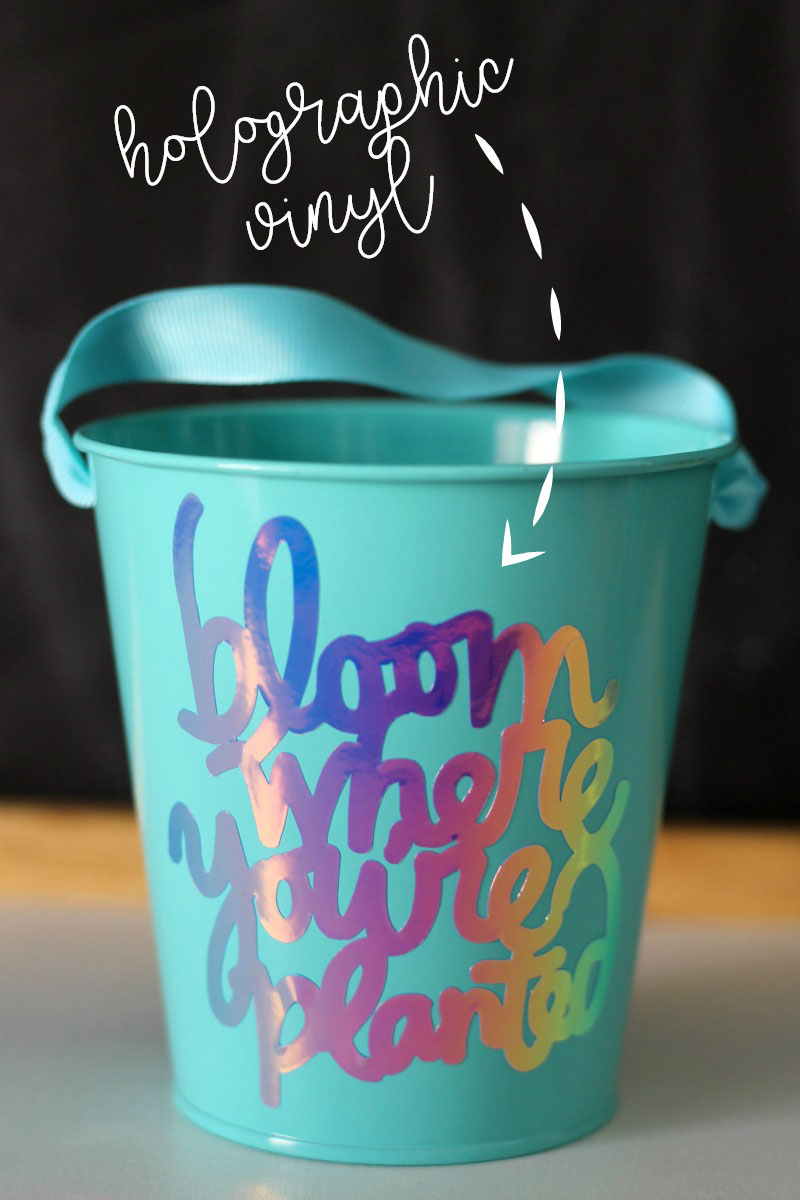 Cricut® Holographic Vinyl is all about a rainbow of color and freedom of creativity! This multicolor, shimmering material makes eye-catching creations and accents. Create cute treat buckets & more with Cricut® Holographic Vinyl. It is easy to cut, apply, and remove without residue, perfect for special occasions and seasonal crafts plus everyday celebrations! For use with all Cricut® cutting machines.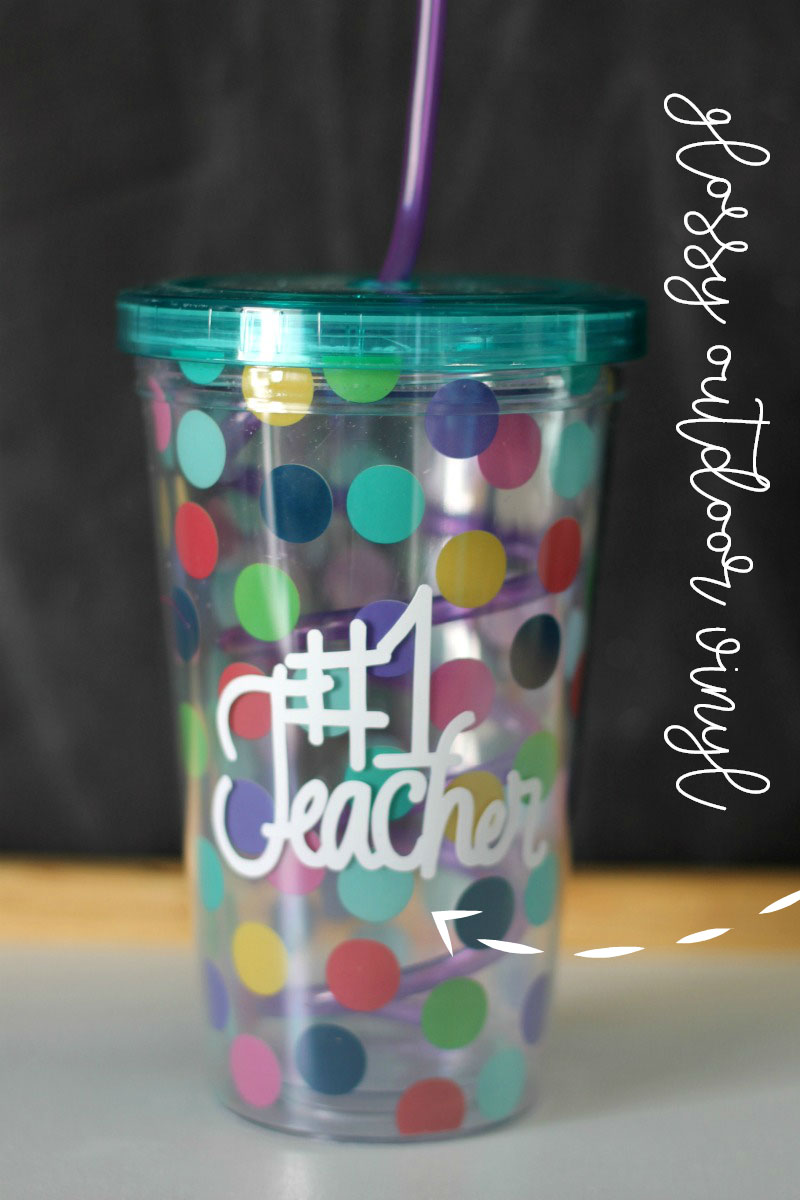 Take vinyl outdoors with Cricut® Premium Outdoor Glossy Vinyl, the same vinyl you love for its versatility and ease—with strength to weather the storm! Create car-window decals, exterior labels, outdoor décor, and so much more. This vinyl removes easily for the ultimate freedom of ever-changing expression yet withstands outside elements, which makes outdoor vinyl perfect for seasonal and special-occasion exterior decorations. Use with all Cricut® cutting machines.
I like to use the outdoor vinyl on things that will get a lot of use like this teacher tumbler.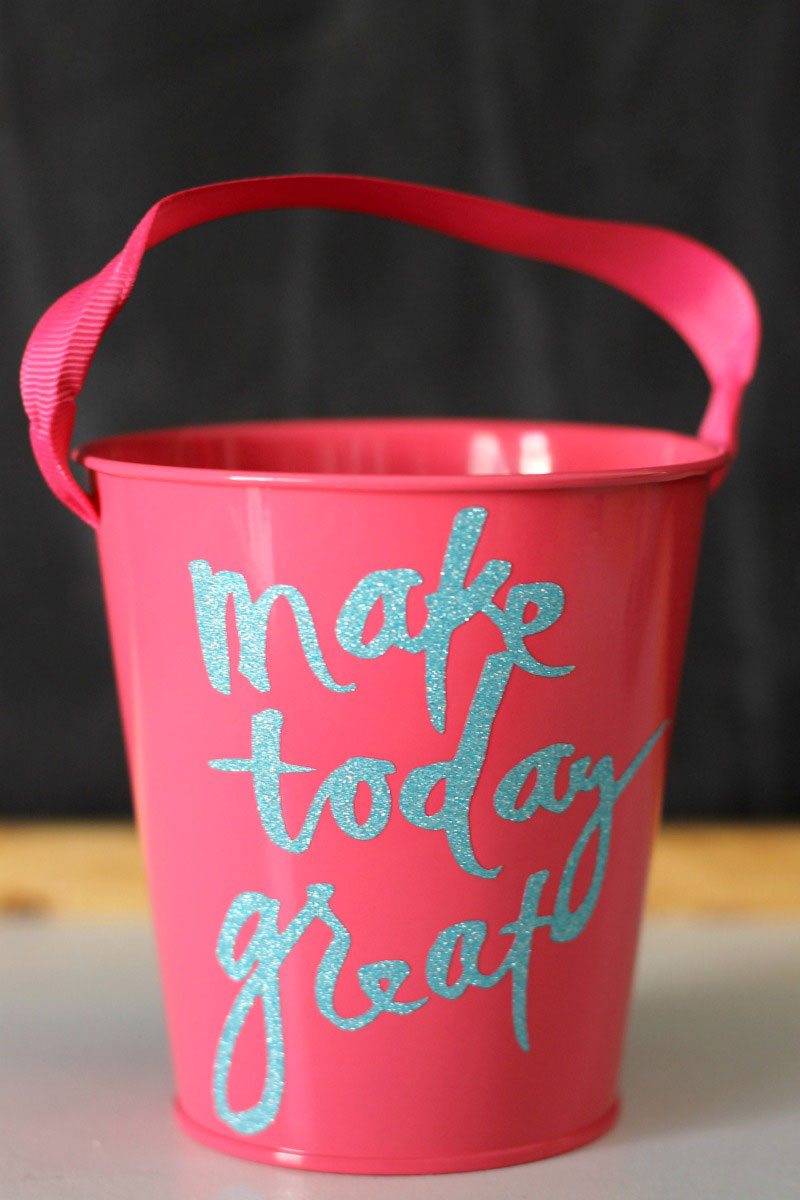 Cricut® Glitter Vinyl is my favorite! Glitter Vinyl lets you create easily removable glitter decals, labels, and more for projects with glamor and a little bit of sass. Personalize jars, labels, treat buckets, home décor, party favors and so much more. With so many glittering colors from bold brights to shimmering metallics, you'll find the perfect color to impact any project. And when you're ready for a change, it's simple to make a change with this easy-to-use, versatile material. For use with all Cricut® cutting machines.
*Only works with Cricut® StrongGrip Transfer Tape.
You can also find Cricut® Vinyl Dry Erase, Cricut® Vinyl Chalkboard & Cricut® Printable Vinyl, too! Check out all things vinyl right here.
I asked some of my favorite Cricut® bloggers to share some of their best vinyl projects. Each of these fabulous projects were completed in 30 minutes or less using vinyl & a Cricut® machine. Be sure to check out the 20 vinyl projects linked below. Don't forget to pin some for later! Enjoy!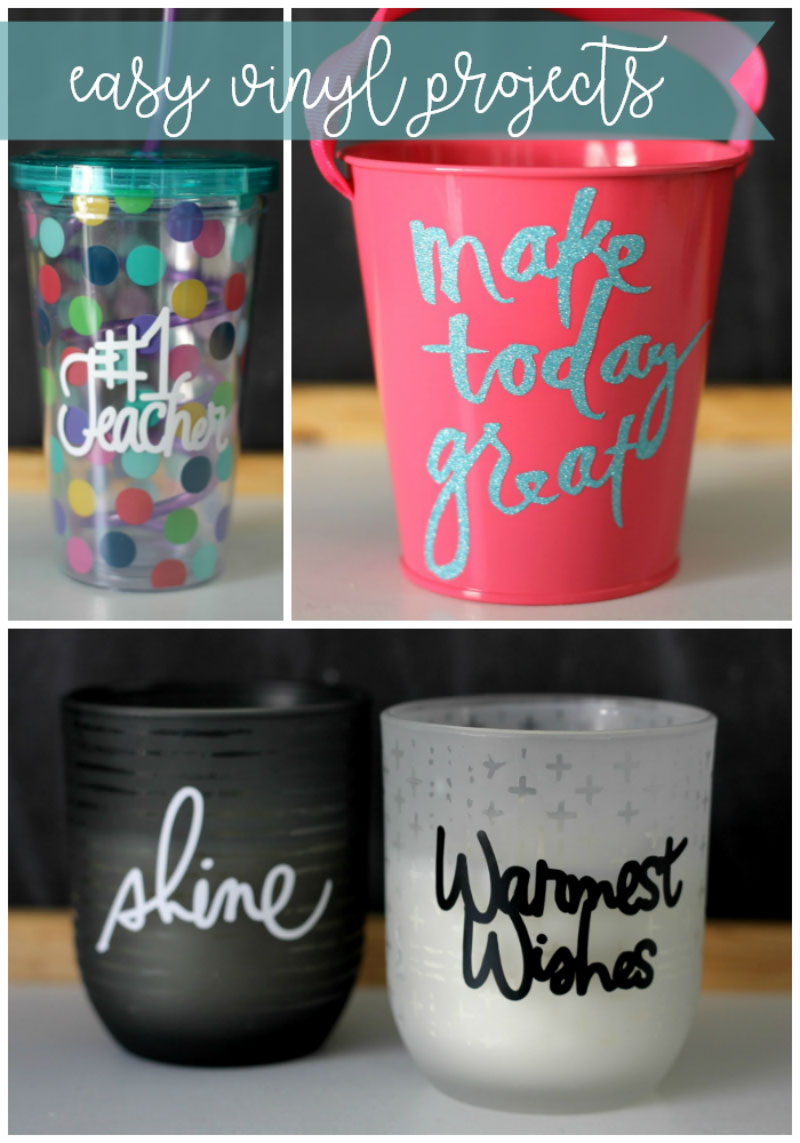 Let me know what you'd like to create with vinyl! I'd love to hear in the comments below.
Let me know your favorite type of vinyl as well. If you have any questions, leave those, too!