November 5th, 2018 • Contributor: Cricut Blog Team
Can you believe it's already November? These shirt designs by Charynn Olsheski from Pineapple Paper Co. are definitely helping us get over our post-Halloween blues! These shirts perfectly embody one of the best of Thanksgiving day! Family time, turkey, pie, turkey bowls followed by lots of napping! Thanksgiving can be a great day with family and we are sure there is someone in all of our families that would be perfect for each design!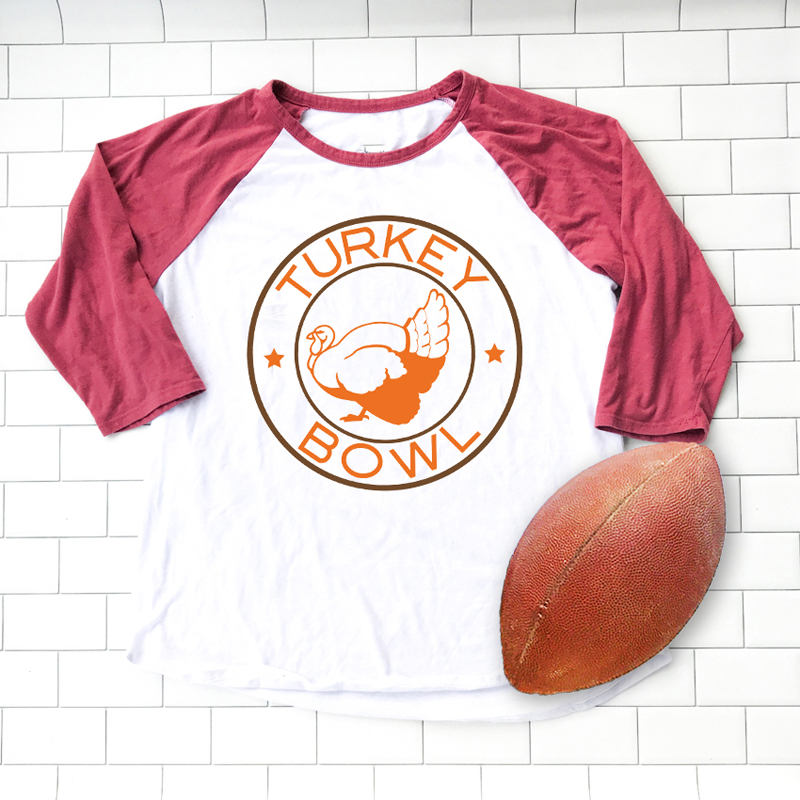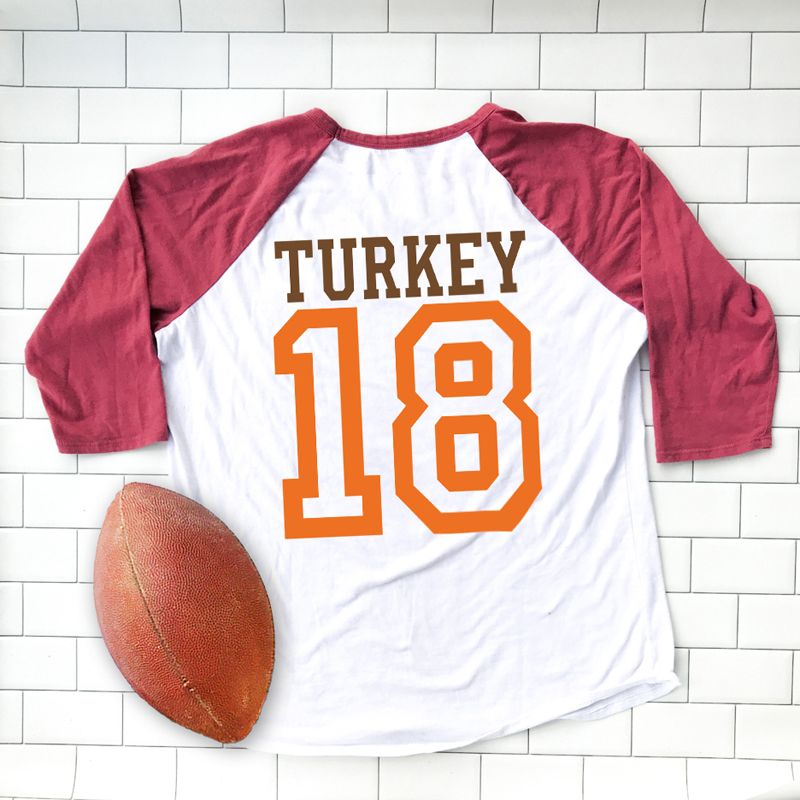 No matter how chilly Thanksgiving morning can be, the Turkey Bowl always seems to be one of the highlights of Thanksgiving! We love this design because you can customize the number and name on the back. Put it on a sweatshirt to make sure everyone stays warm during the game!
Click here to create: Turkey Bowl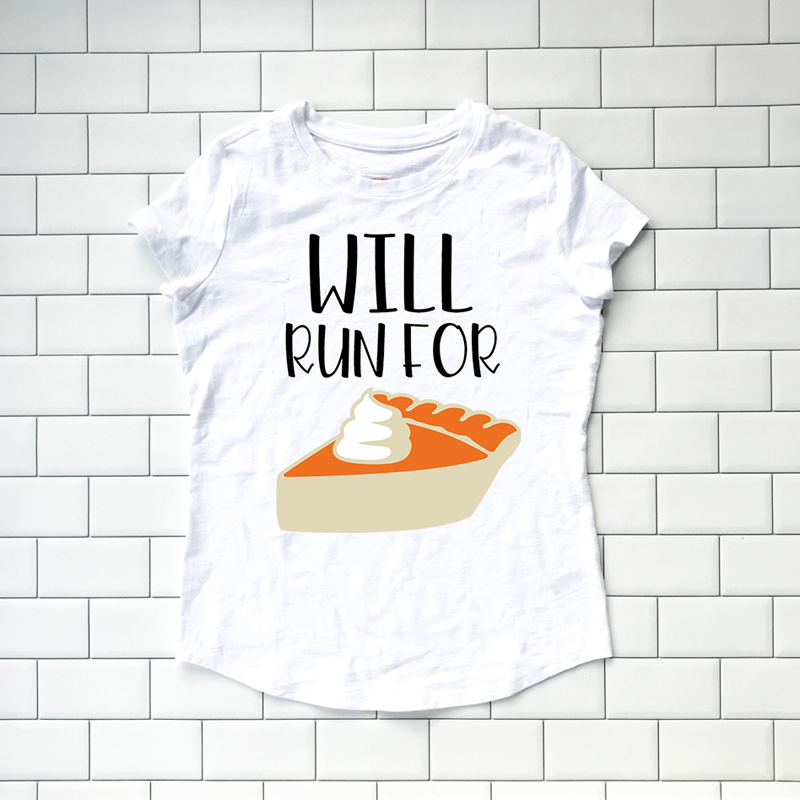 We love a good turkey trot around here. It's a great way to start the day and something the entire family can do! This turkey trot shirt would be perfect for any 5k or race you are doing before eating turkey and pie! With our SportFlex Iron-On with StrongBond ™  Guarantee, make these designs perfect for a Turkey Trot or Turkey bowl. After all, like the shirt says, we will run for pie!
Click here to create: Will Run For Pie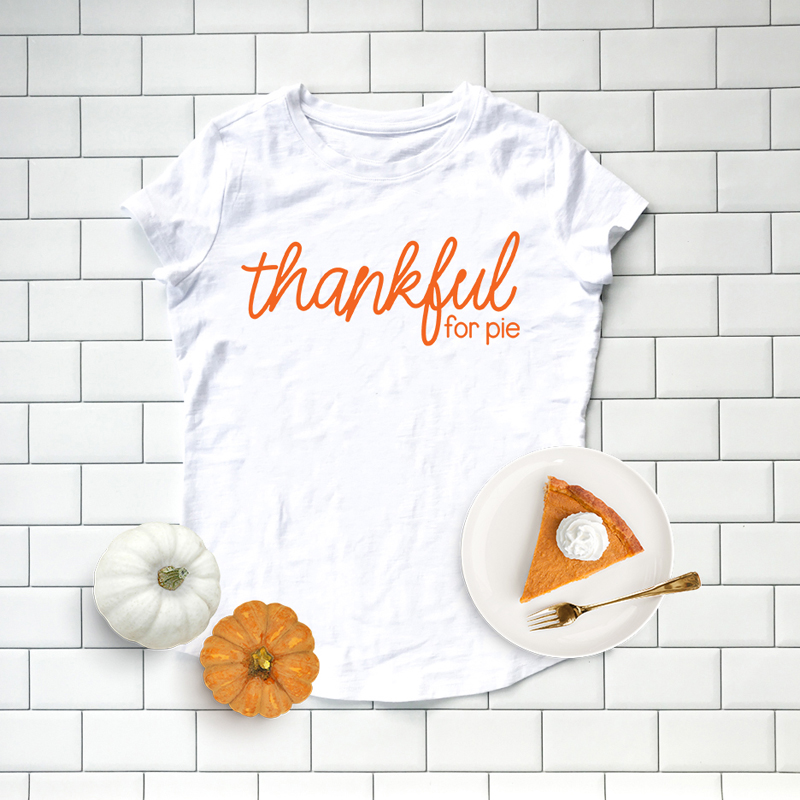 Thankful for pie…. Honestly, SAME. Few things can beat pie with fresh whipped cream on Thanksgiving. Even thinking of it makes me want to wear this shirt every day! For all those fellow pie lovers out there, I see you!
Click here to create: Thankful for Pie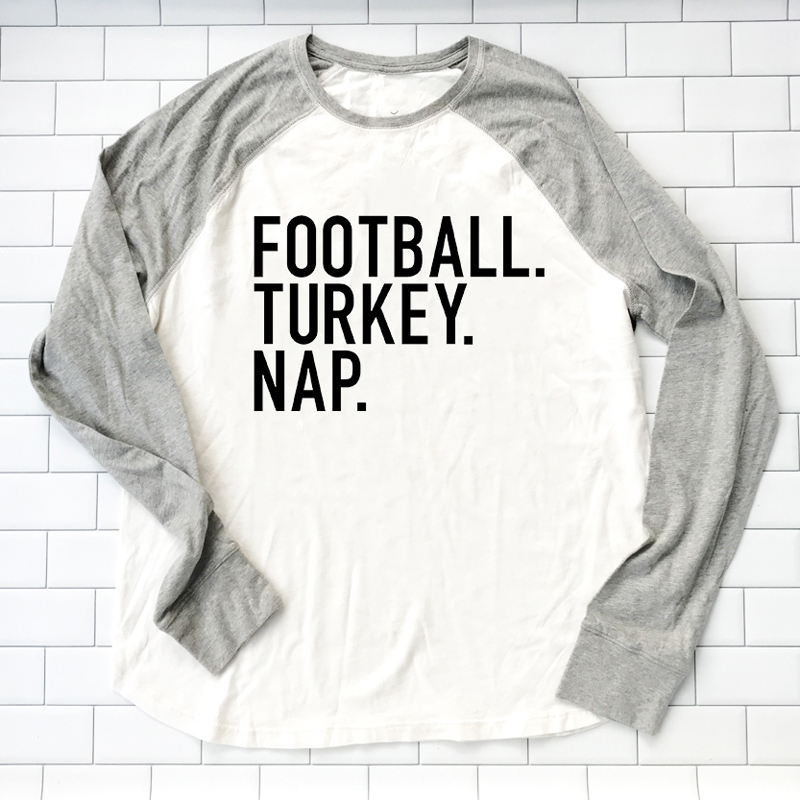 Isn't this the perfect shirt for a teenager? We all know how much our teenagers can eat (and sleep!). We love this shirt design because it is clever yet simple!
Click here to create: Football.Turkey.Nap.
We hope you love these shirts as much as we do! With Thanksgiving right around the corner, making these shirts is the perfect way to get in the Thanksgiving spirit!