September 18th, 2018 • Contributor: Cricut Project Designer Karley Hall
Are you all ready for football season?! It's here and I feel like people are readier than ever to pack up their cars and head to tailgate!
With the weather cooling off, I thought it would be fun to share an easy peasy project that not only is cute but also useful! And I used my brand new 10" x 12" EasyPress 2 which made this project even quicker! Win, win, all around!
1: Cut Your Materials
Here is the link to the project in Design Space. Click that to get started. Feel free to customize the project to your specific needs before you make it! The large "touch down" design will take up two full 12" x 24" mats. Make sure you mirror your image.
If you have never done an iron-on project, check out this post for an awesome tutorial!
2: Weed Your Design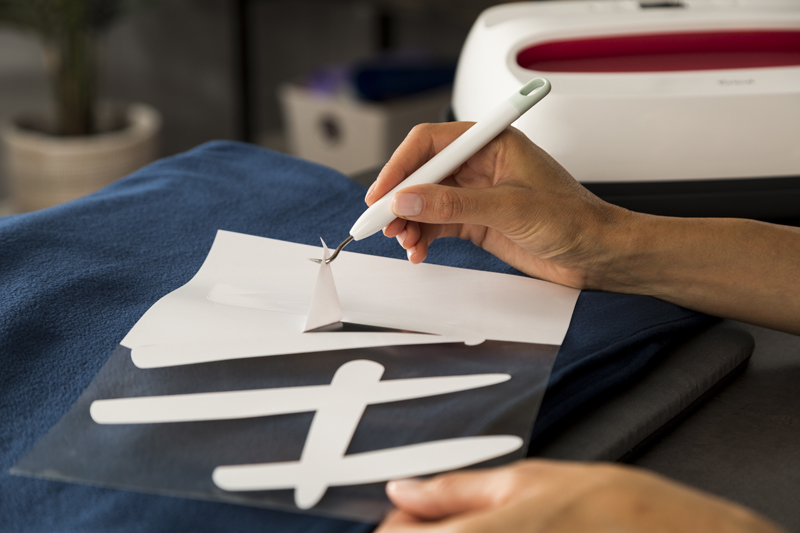 Now that you have cut your design, weed or pull away the extra pieces from your design. You will be left with the mirror image of your design.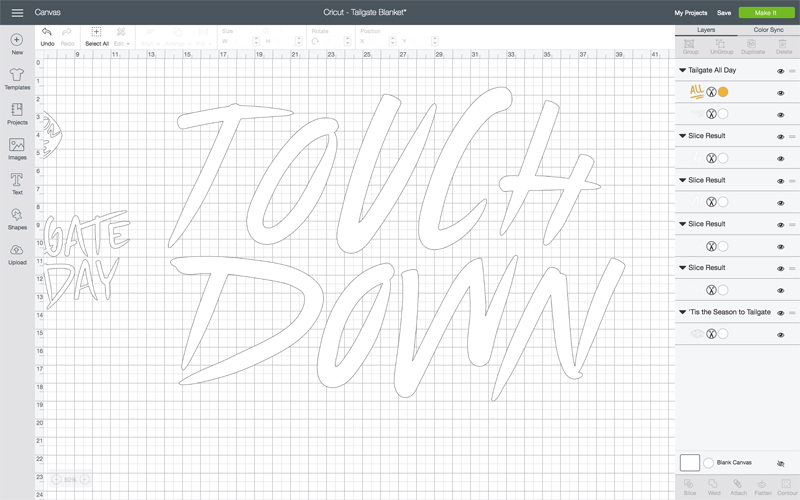 Pro tip: refer back to your canvas so that you do not miss any pieces. I hate when I think I got all of the insides of my letters out, I iron it on, and then notice that the inside of my "o" is still there! It is such a common craft fail! Thankfully these letters are so big, they were fairly easy to weed.
3: Determine Your Settings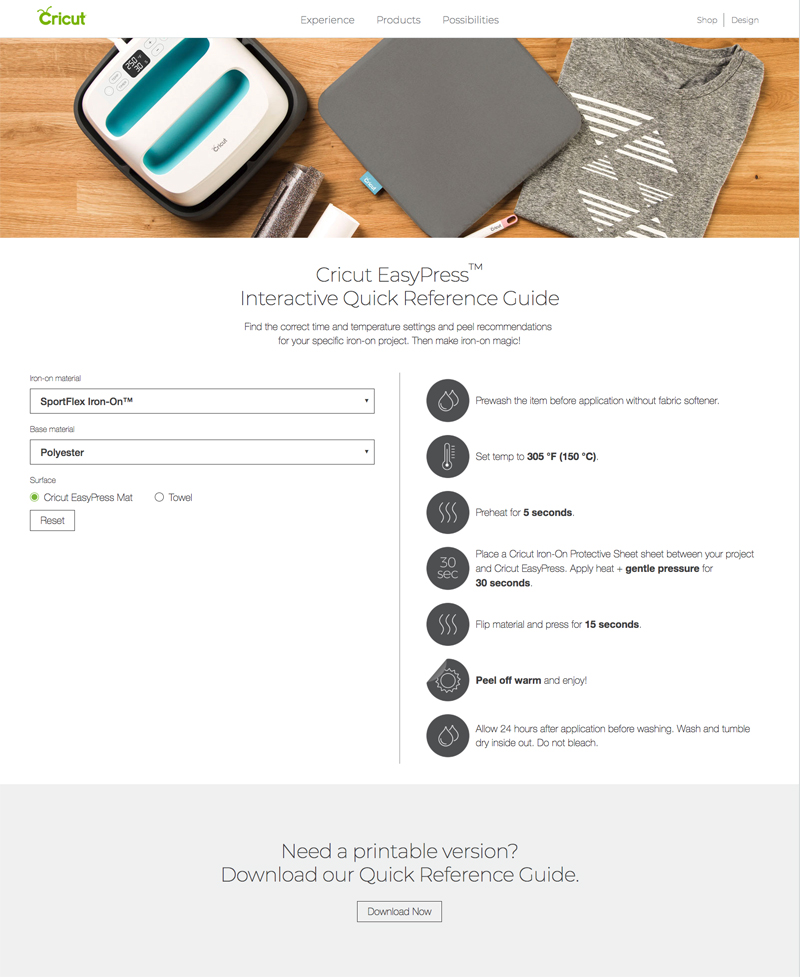 Have you checked out our new Interactive Quick Reference Guide?! Honestly, I am obsessed! Bookmark that site now! This guide allows you to choose the type of iron-on and base material you are using and then gives you step by step instructions on what to do.
Now you will never forget those important details!
Set your EasyPress 2 to 305 and the timer to 30 seconds. In a couple of minutes, you will be good to go!
4: Preheat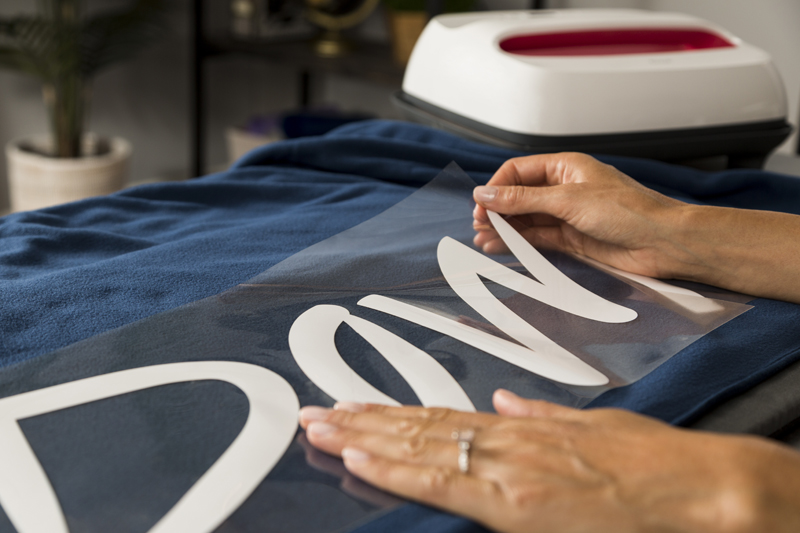 As the Interactive Guides shows, we need to preheat our base material! There is a common misconception that in order to be successfully pre-heated it needs to be warm to the touch when you apply your design. That is not the case.
The goal here is to remove any moisture out of your material and smooth out all of the wrinkles from your surface. If it is cool to the touch by the time you place your design, that is totally okay!
Place your design on to the blanket. Arrange your words on your blanket by referring to the image on the canvas.
5: Press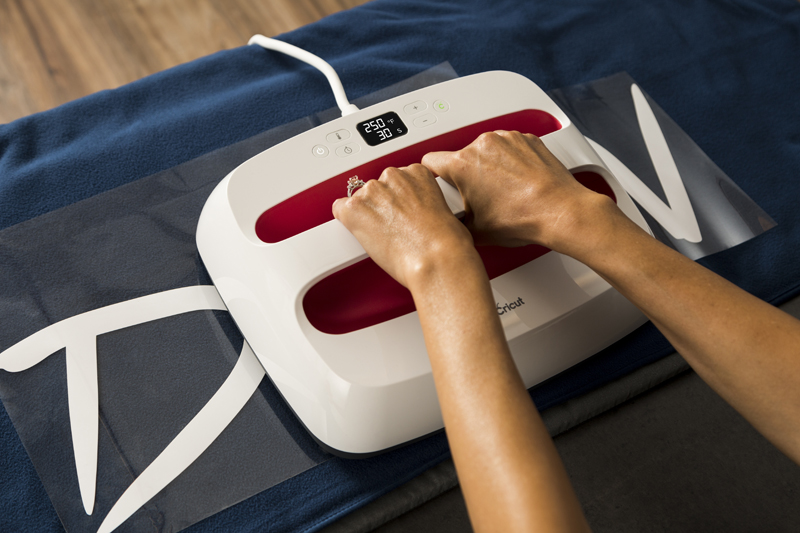 Cover your design with your protective iron-on sheet and then press your design. Note the time and temperature on the machine in the photo below are not the recommended settings. Always refer to the interactive guide to determine your settings based on the iron-on and material you are using!
As a reminder, for my project with SportFlex iron-on on my polyester blanket, I set my EasyPress 2 to 305 degrees and my timer to 30 seconds.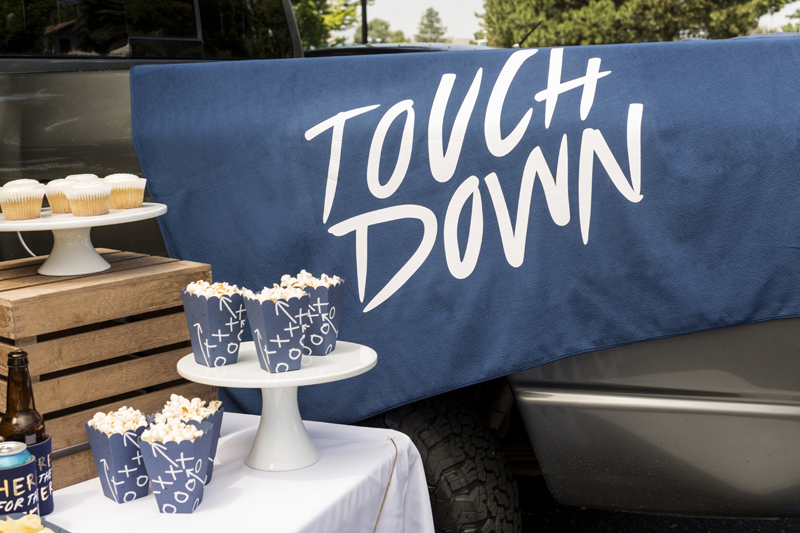 Before you remove your liner, flip your blanket over and press the back. Peel the liner off and enjoy your big blanket!
We can't wait to see your finished project! Don't forget to share them on your Community Profile!
Happy crafting!
Karley Hall
Pin so you can make it soon!