December 19th, 2017 • Contributor: Ginger Bowie from Ginger Snap Crafts
Hello there! It's Ginger from Ginger Snap Crafts. I am so excited to be back here on the Cricut blog to share another fun tutorial. You can see my fun Christmas cards HERE. Today I am going to begin a two-part series on how I created these adorable Stocking Onesies using my Cricut Maker, Cricut EasyPress, Design Space, and a few fun products from Cricut. Let's get started!
Supplies Needed: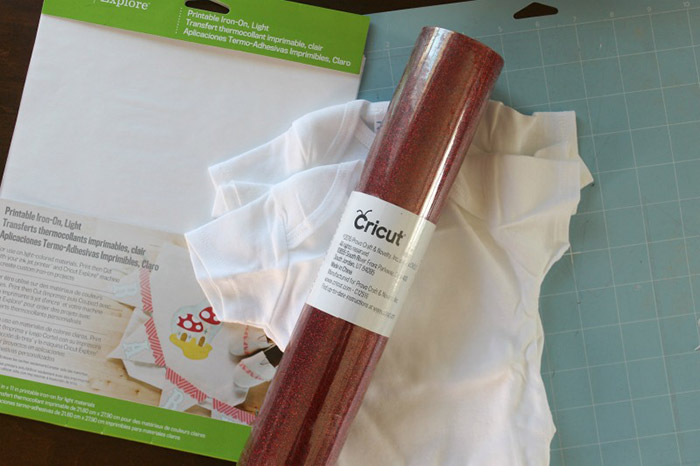 1: Choose Your Image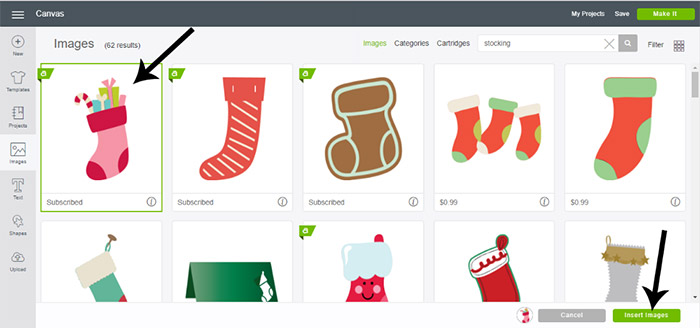 You can get the design I used right HERE, but I wanted to show you how easy it is to create your own custom designs in Cricut Design Space. First, I selected the stocking image that I wanted to use for my design. TIP: If you have Cricut Access, this shape is totally free. Then I clicked insert image.
2: Simplify Your Image Using Cricut Design Space
I just wanted a simple design for my stocking, so I needed to simplify this image.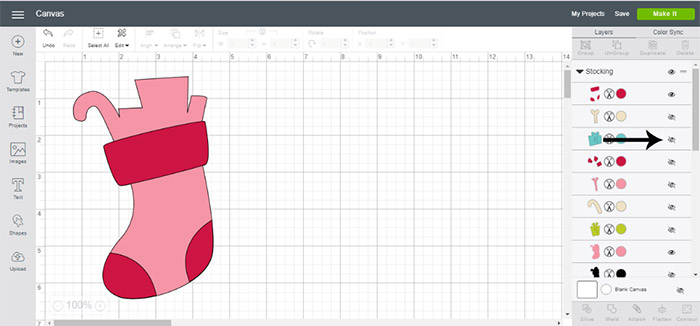 To do that, all I needed to do was click the little eye by the images I wanted to hide. I clicked them all until my image looked like the picture above.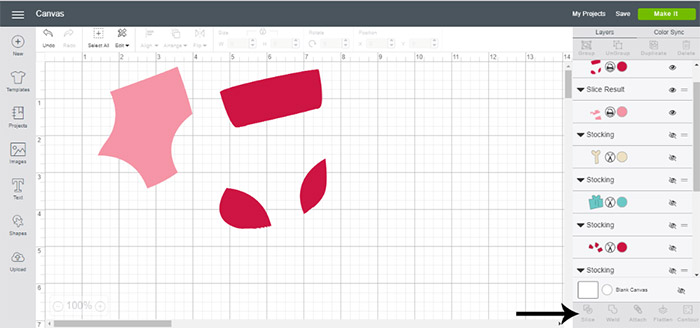 Then I used my slice tool to separate my image into these shapes.
3: Add Some Fun Patterns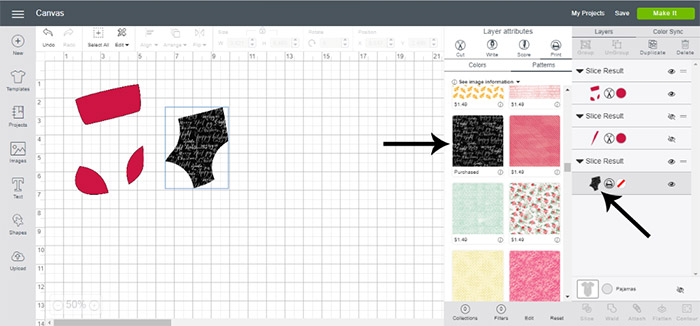 One of the features that I love about Design Space is that you can add fun patterns to your shapes. Then you can use the Print & Cut feature later to make some really neat designs that will add a lot of patterns, colors & textures that would be hard to do otherwise.
To do this, all you have to do is click on the image, click pattern & then choose your favorite. If you notice, right next to the icon you also see a little printer. That means this part of your design will first print on your home printer and then your Cricut Maker or Explore Air will cut it out. I really love this feature!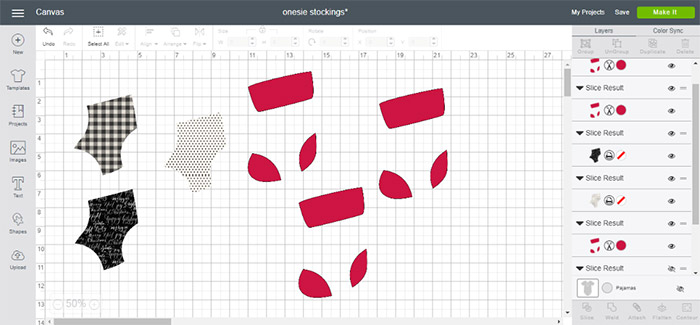 I ended up choosing three different patterns – a buffalo check design, a polka dot pattern & a cute holiday scrip pattern. Now it's time to send all of this to my printer and then to my Cricut Maker.
4: Send Design to Your Printer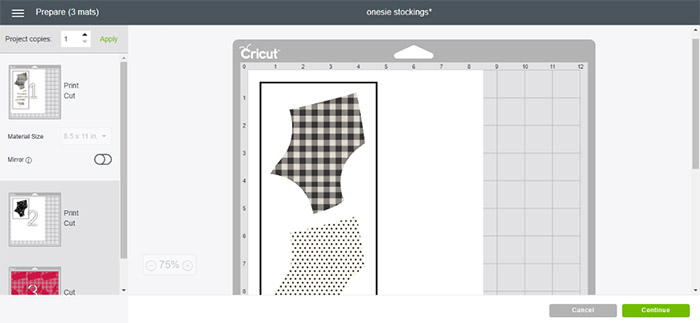 I clicked Make It. I love how Cricut Design Space tells me exactly how many mats to prepare and tells me exactly what I need to do. First, I printed out my 3 patterned designs onto Cricut Printable Iron-on, light paper using my inkjet printer. My printer had an iron-on setting. Make sure your printer is all set before printing for best results.
5: Send Your Design to Your Cricut Maker or Explore Air to Cut Out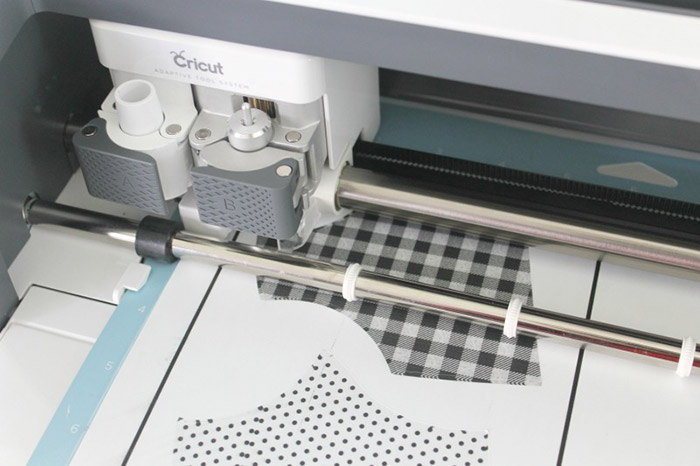 When you print your design with your printer, you will notice a black box prints out as well. This helps your Cricut machine "see" where to cut. It's truly an amazing feature!
Don't forget to pin this post so you can come back to it later!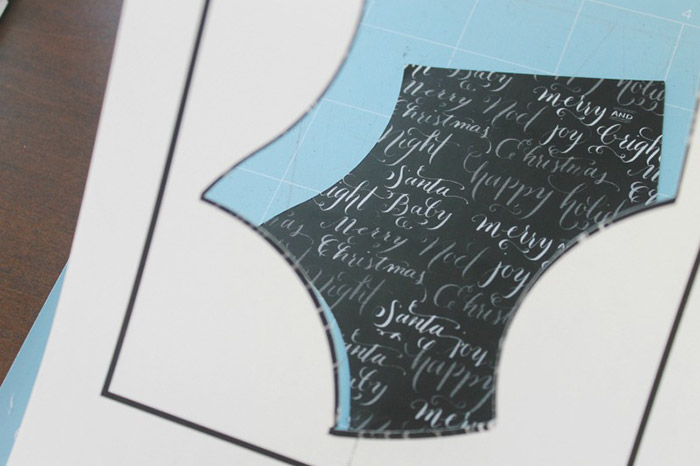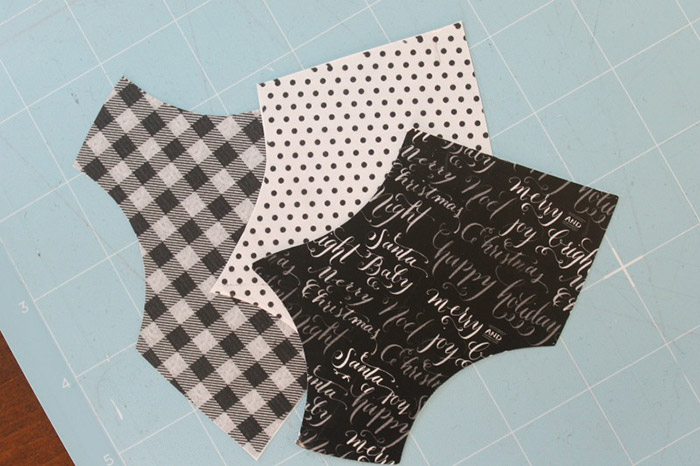 See! My Cricut Maker cut out the design beautifully! Amazing!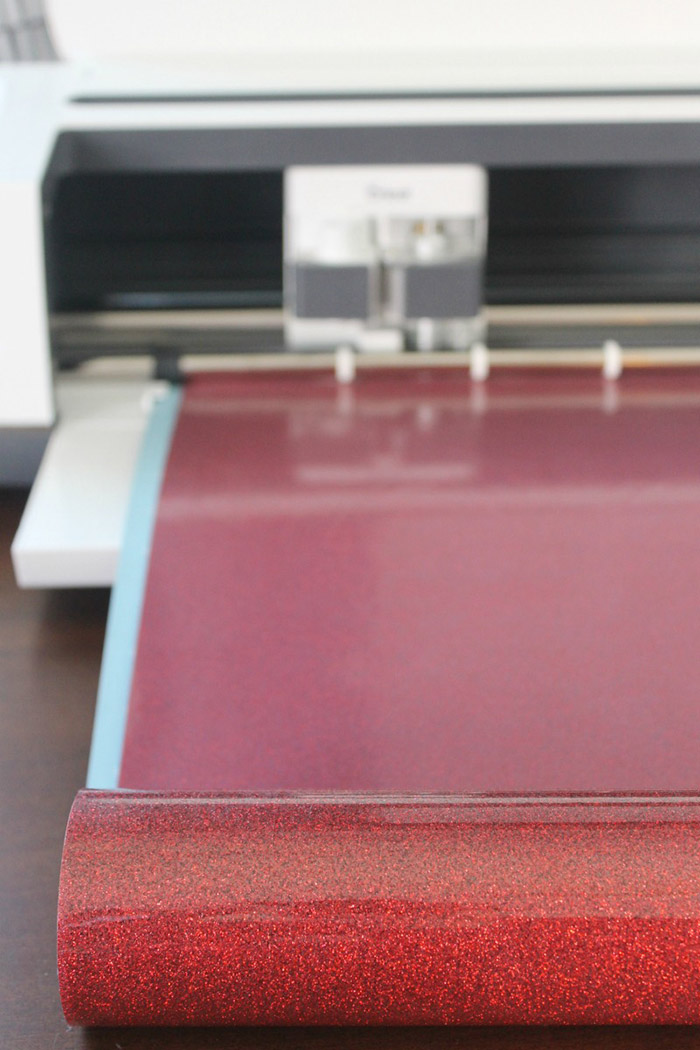 The last thing I did was cut out the rest of my design using Cricut Glitter Iron-on. TIP: Instead of cutting out a sheet of glitter iron-on, just leave your glitter iron-on on the roll when you cut it. This will prevent waste, so you'll have more vinyl to create more projects with!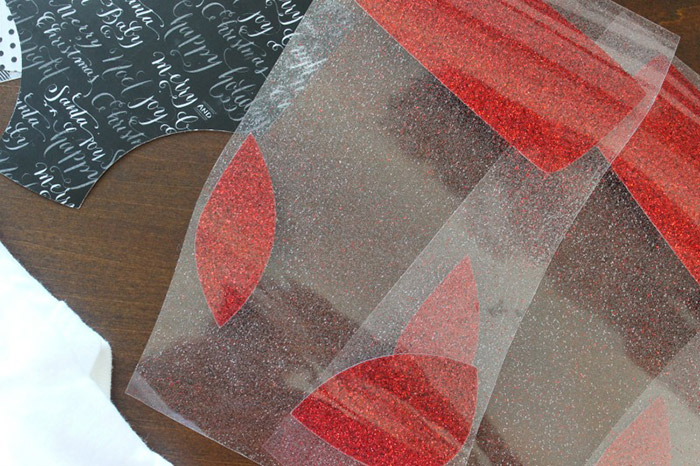 All done!
Come back tomorrow, and I will show you how I used my Cricut EasyPress to create these adorable onesies. Let me know if you have any questions in the comments below. Be sure to share this post with your crafty friends!