October 8th, 2018 • Contributor: Cricut Blog Team
Fall is arguably the best season of the year for many reasons but one of the top contenders is sports. Between Fantasy Football Leagues, cheering on your alma mater in football, or going to an NBA game, magic is in the air. Cricut has designed a set of shirts for allll the sporting events your heart desires.
Check out these football shirts! Wearing these under Friday night lights, watching high school football rivals, is straight off a TV show. All of these designs are available in Design Space and are waiting to be used with your team's colors!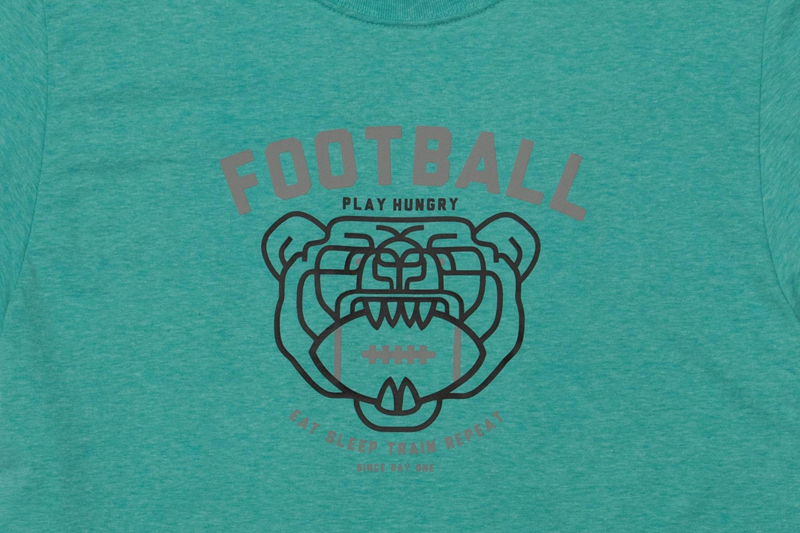 How cute would the football team be all wearing these shirts? Let's be honest, if you have a football player in your family, you know this shirt is spot on. Eat, Sleep, Train, Repeat!
Click to Make: Eat, Sleep, Train, Repeat!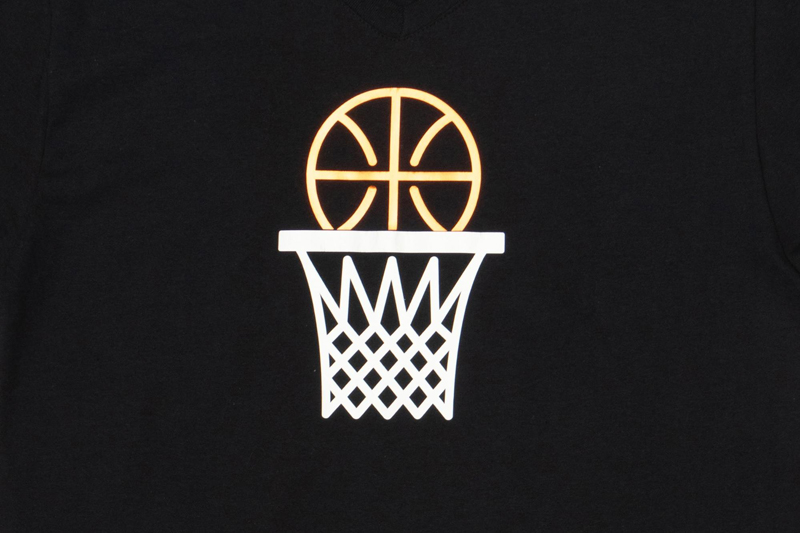 Nothing but net! I don't want to speak for everyone but it's hard to beat the excitement of a basketball game. I might be biased because basketball is inside and we can all stay warm, but I love watching basketball! These shirts are so adorable with a perfect splash of color. These are designs that anyone can make! Whether you're new to Cricut or not, this is a fun and easy iron-on project.
Click to Make: Basketball Hoop T-Shirt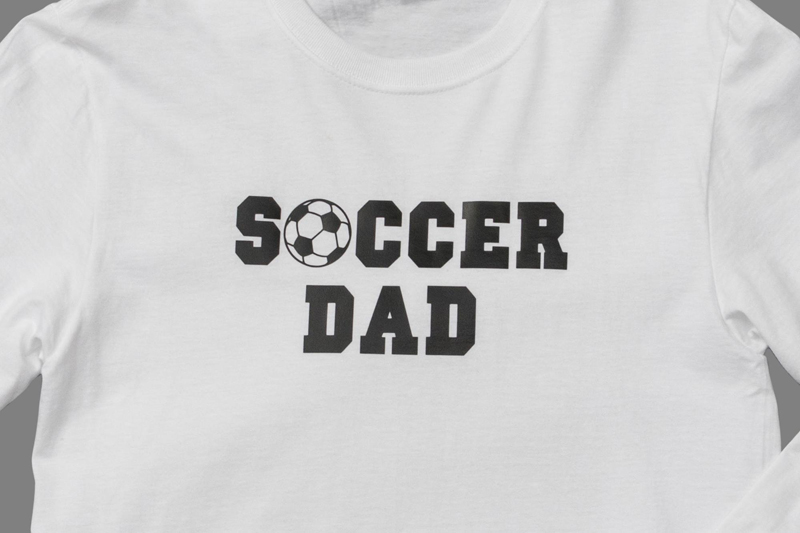 Few things beat Saturday morning soccer games. This shirt is perfect for cheering on little ones bright and early! Grab a coffee, light jacket and this shirt for cheering on your soccer stars!
Click to Make: Soccer Dad
We love this collection the Cricut team put together because we can all be the biggest fans in the crowd while wearing them! These designs are all available in Design Space. Don't forget to check out the Cricut EasyPress Interactive Quick Reference Guide when you are making these shirts.