October 4th, 2018 • Contributor: Cricut Design Team Manager Dezi Moss
The scoring wheel does it again! Use your Cricut® Scoring Wheel to make this amazing shark head mask!
Materials: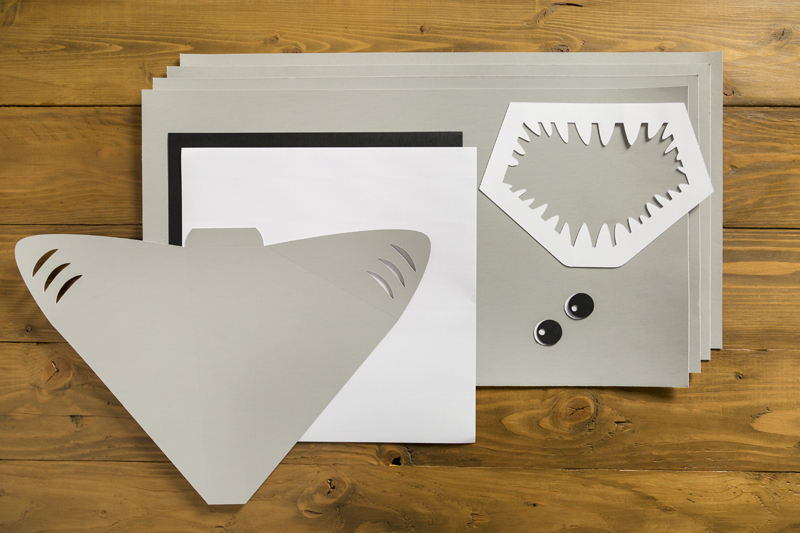 Poster board in gray
Poster board in silver
Cardstock in white
Cardstock in black
Foam squares
Hot Glue
1: Open Project Instructions
2: Cut the Poster Board
Load your poster board onto a mat and let your Cricut Maker do the rest!
3: Fold on Score Lines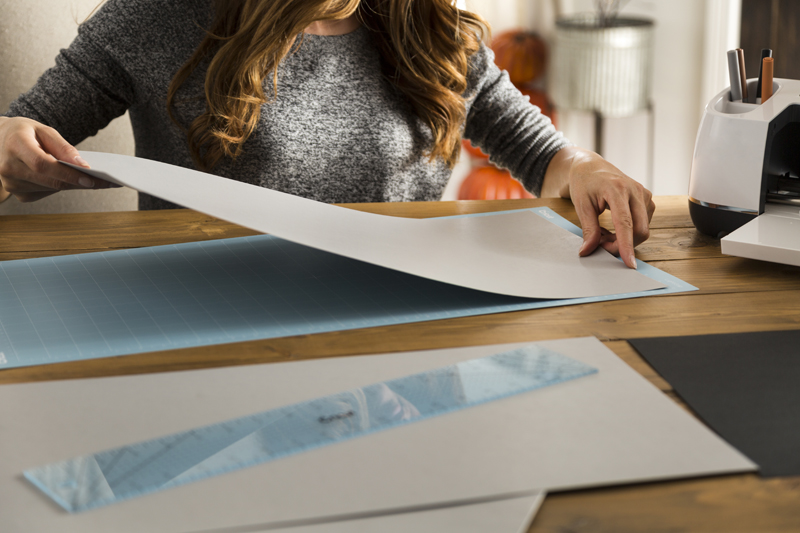 Fold all of the score lines on each piece of poster board. Use a ruler to help the folds stay extra straight.
4: Fold Score Lines and Assemble Shark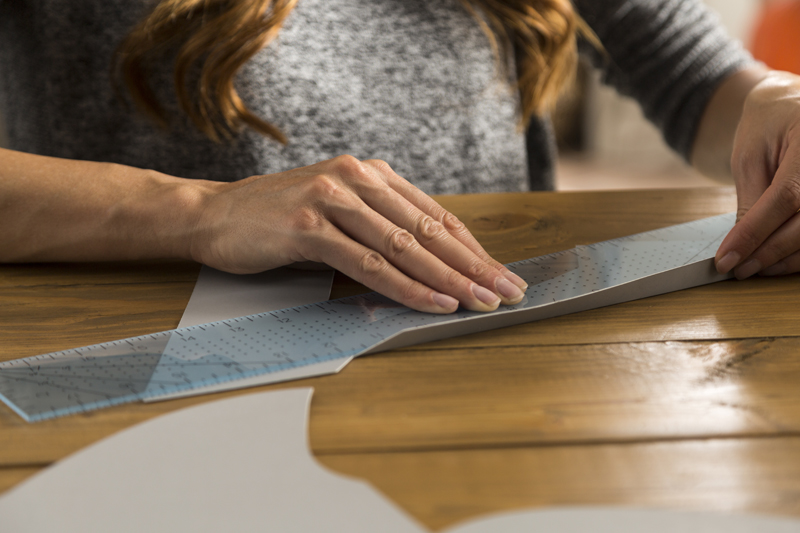 Fold score lines on mouthpiece. Glue tabs together to create a mouth opening. Once you have the mouth frame glue in the teeth. Set aside.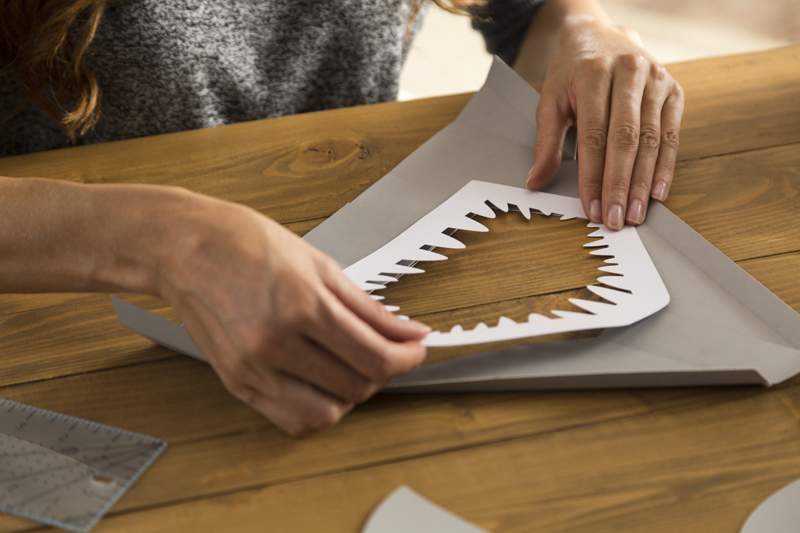 Fold the poster board cuts that have fins. Glue fins together.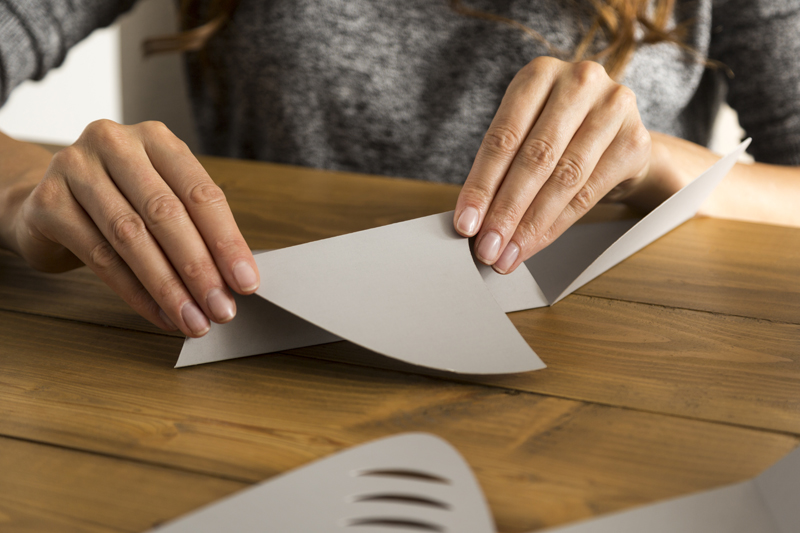 Take the back piece that has the slit, and slip over the fin. Glue in place.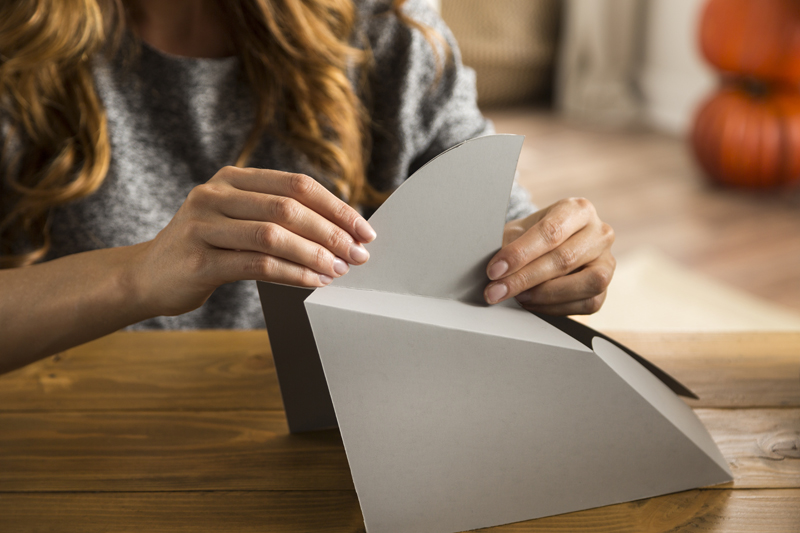 Fold the piece with gills on the score lines.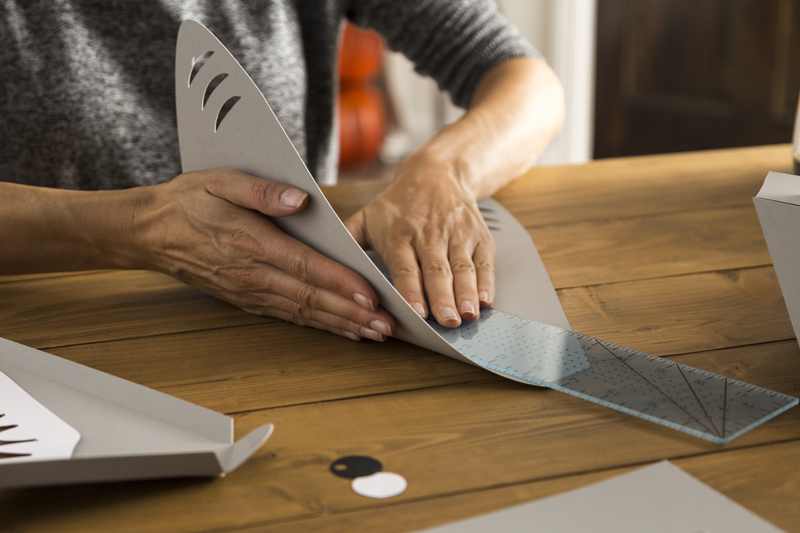 Use tabs to adhere the fin piece to the piece with gills. Adhere gills to sides of fin piece.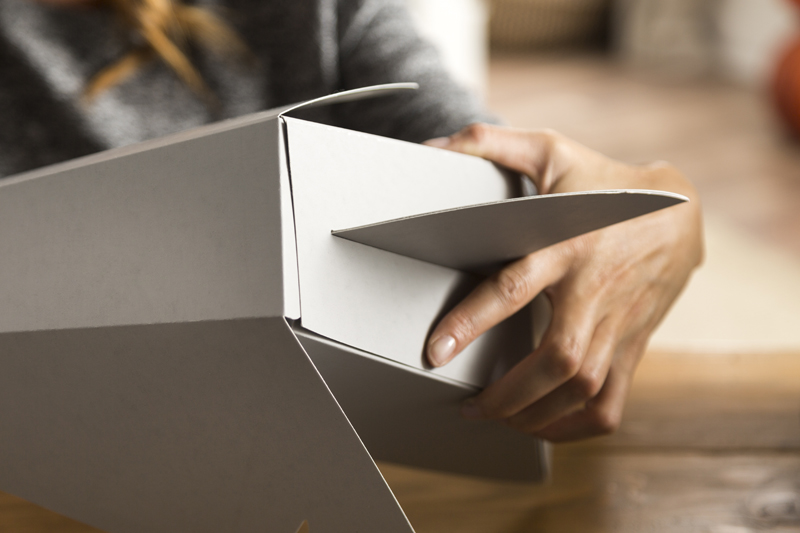 Now you have two parts of the shark. The top and the bottom. Use the tab at the nose of the shark to glue them together. Do the same with the tabs on the sides.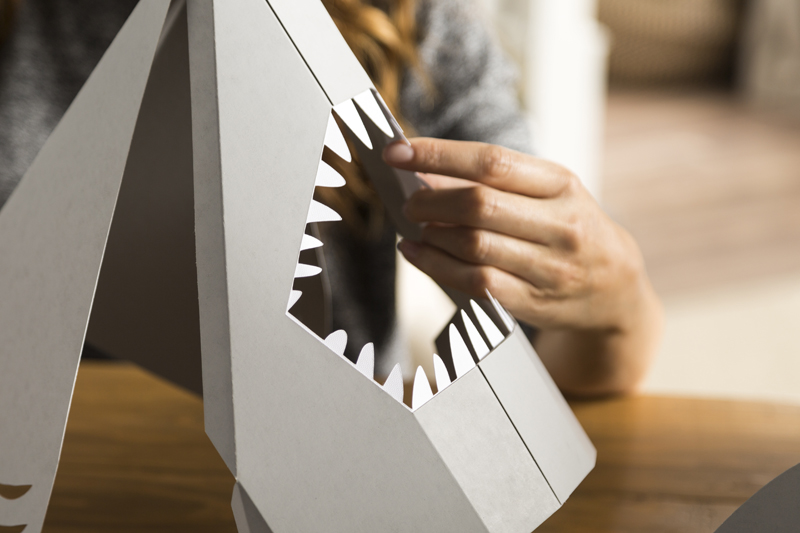 Adhere the eyes to the shark.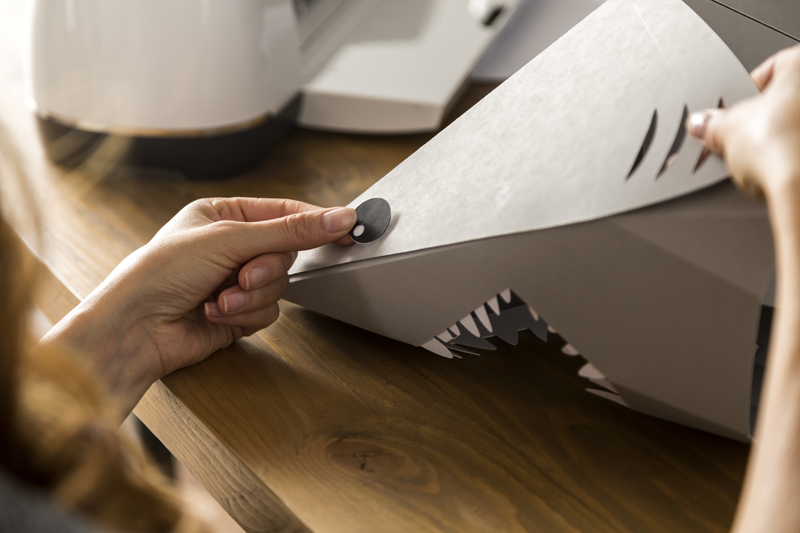 You are now ready for a killer shark costume for Halloween!