August 20th, 2018 • Contributor: Jenny Alger from Everyday Jenny
Hi! It's Jenny from Everyday Jenny. I can't believe how fast summer has flown by and it's already time for back-to-school projects! One way to get your kids ready for school is to personalize their belongings with one of the many fun images available in Cricut Design Space. I found this cute unicorn and decided to add a cute saying.
I used Cricut's new Permanent Premium Vinyl and Holographic Vinyl for my pencil case. The Premium Vinyl is UV and water-resistant and lies flat on the cutting mat with no bubbling.
Make sure to read to the end of the post to see some other fun ideas for customizing your back-to-school items.
1: Create Your Design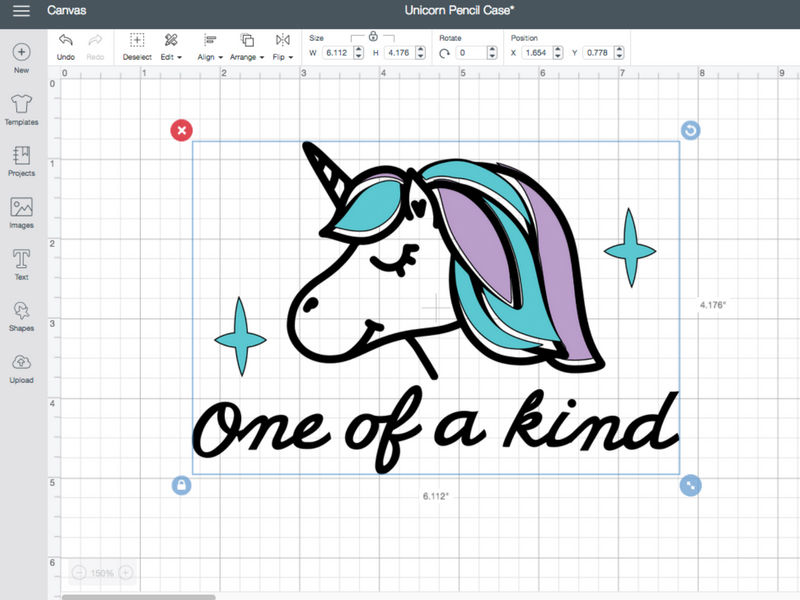 Choose your images and font and create your design. (You can also open up the unicorn design here. Please note that the unicorn image does cost .99 cents, but is yours to keep once purchased.) I used the Cricut font Cursive 101 for my words. Don't forget to use the Weld tool for your words to connect them together. Also, make sure to attach each color layer of your design for easy layering later on.
2: Cut Out Your Vinyl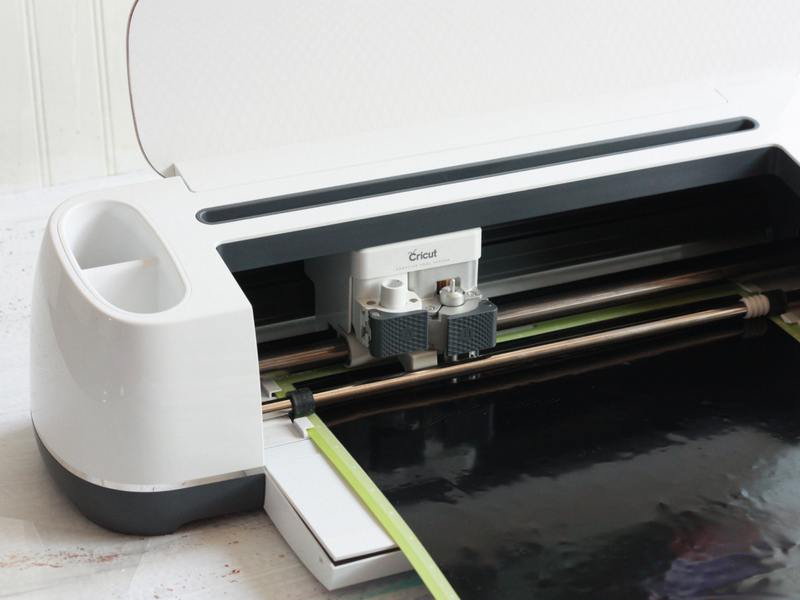 Cut our your vinyl using any machine from the Cricut Explore family or your Cricut Maker. I love that the new Cricut Permanent Premium Vinyl is made to last up to 3 years! I think it will stand up great on a well-used pencil case.
3: Weed Your Design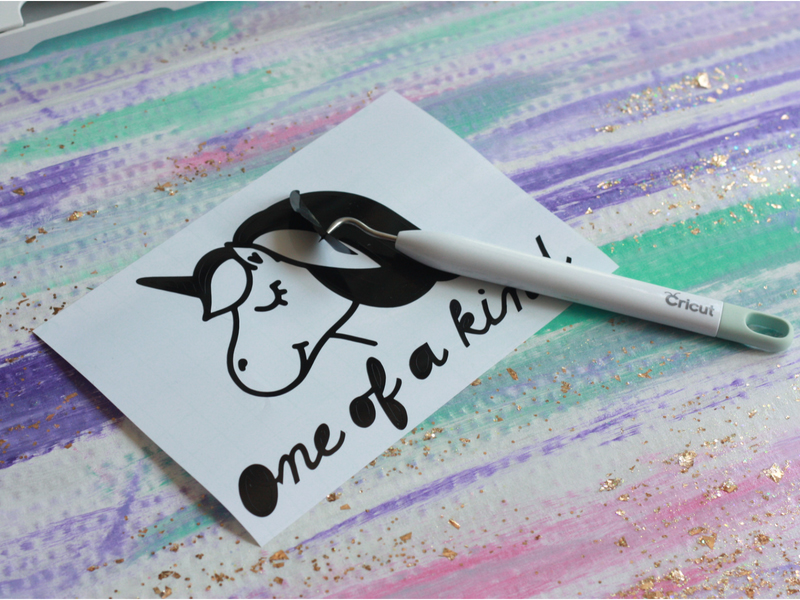 Weed your vinyl using your Cricut tools.  Make sure to get all the little pieces!
4: Apply Transfer Tape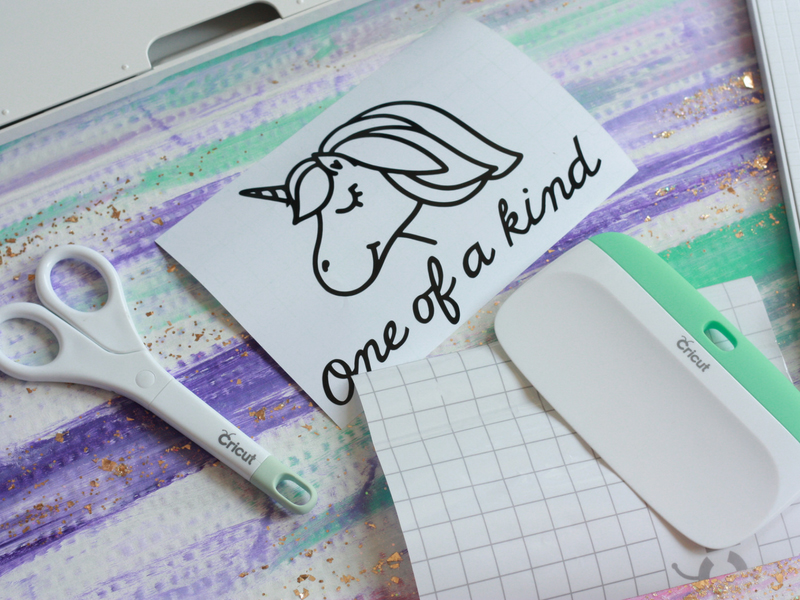 Apply the transfer tape with your scraper tool and remove the image from the white backing.
5: Apply Vinyl to Pencil Case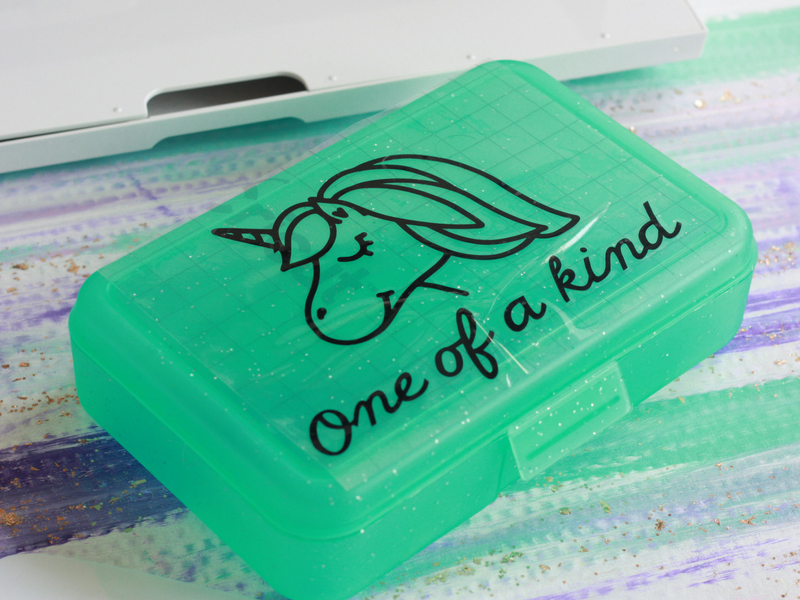 Use your scraper to apply the unicorn design to your pencil case.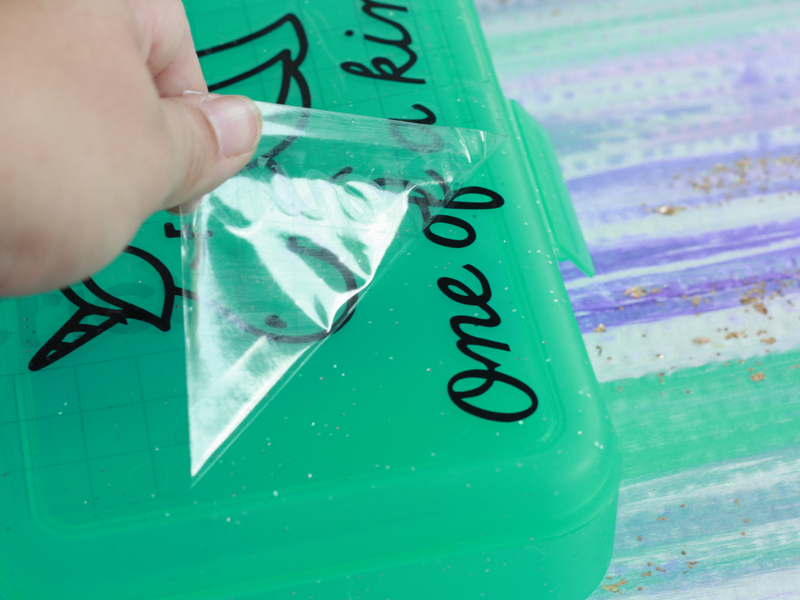 Carefully remove the transfer tape.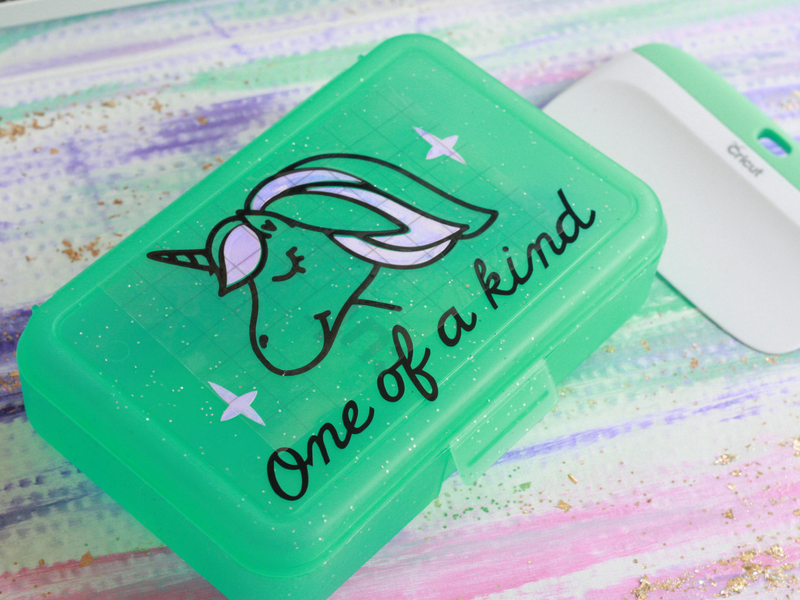 Repeat the above steps with your holographic vinyl. I love the shine the holographic vinyl adds!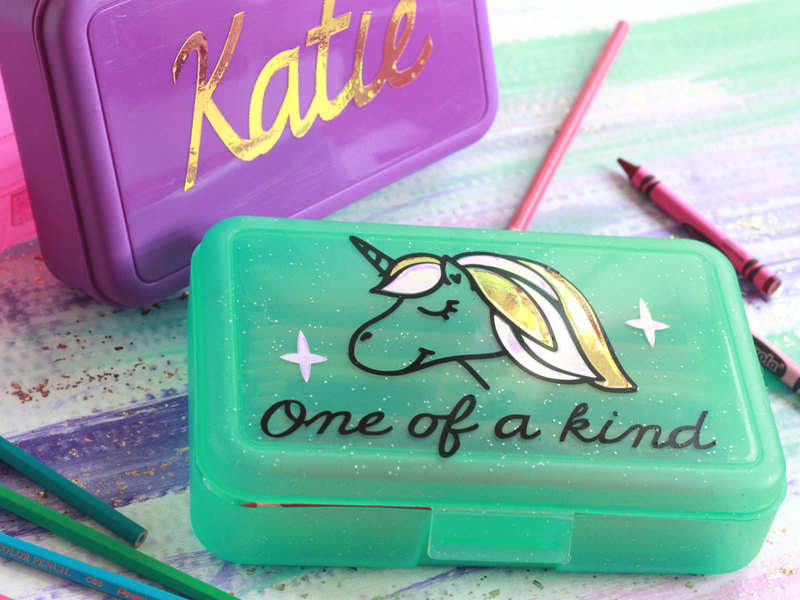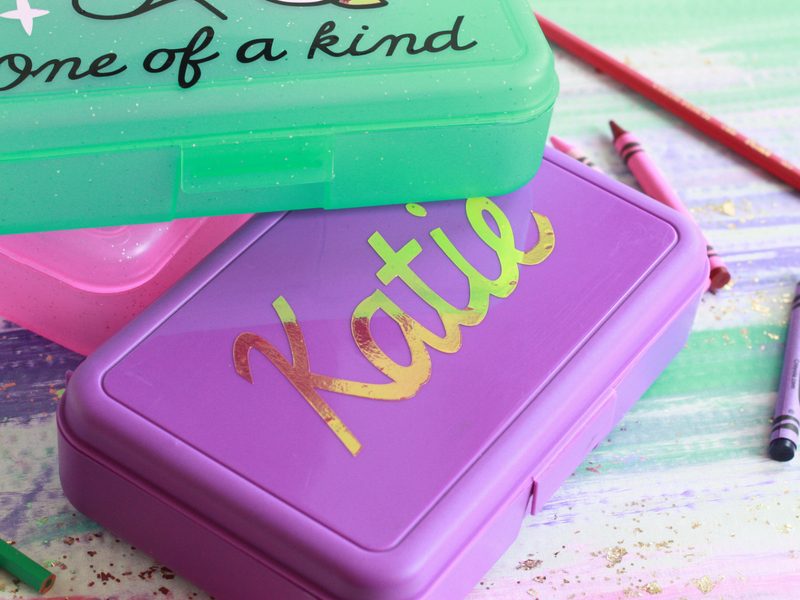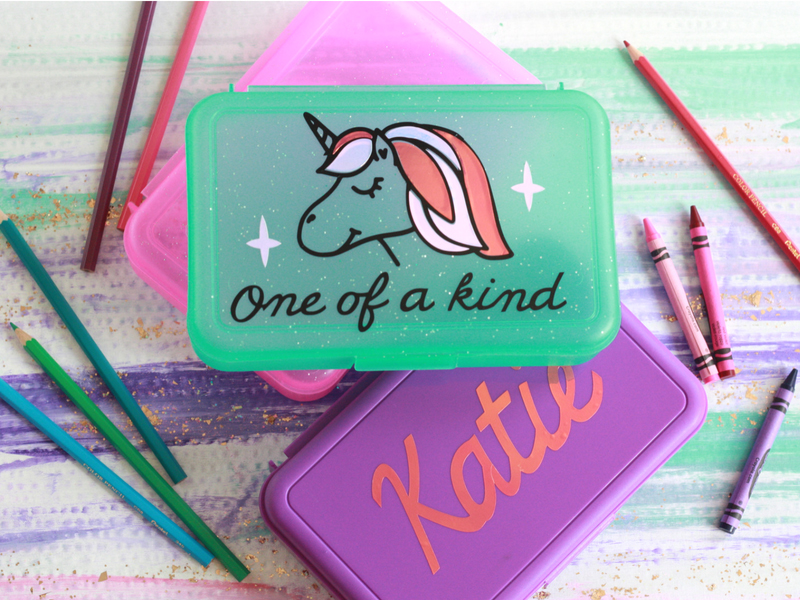 Now that you have a pencil case, here are some other fun ideas for back to school.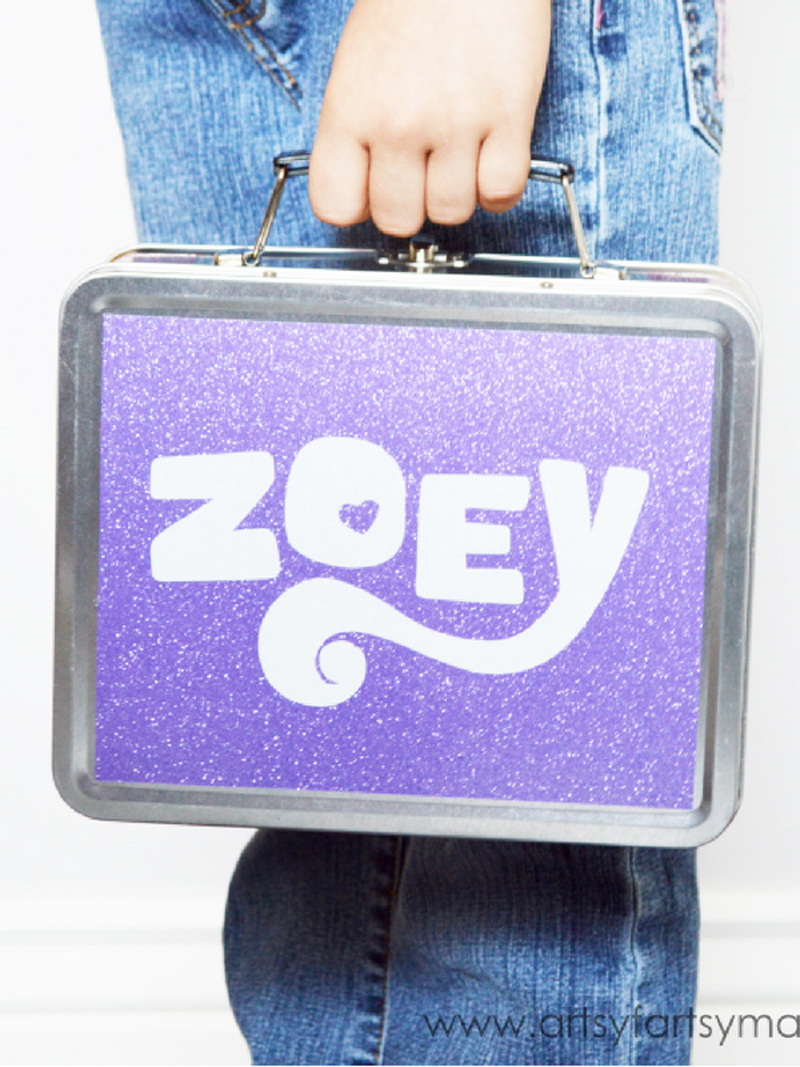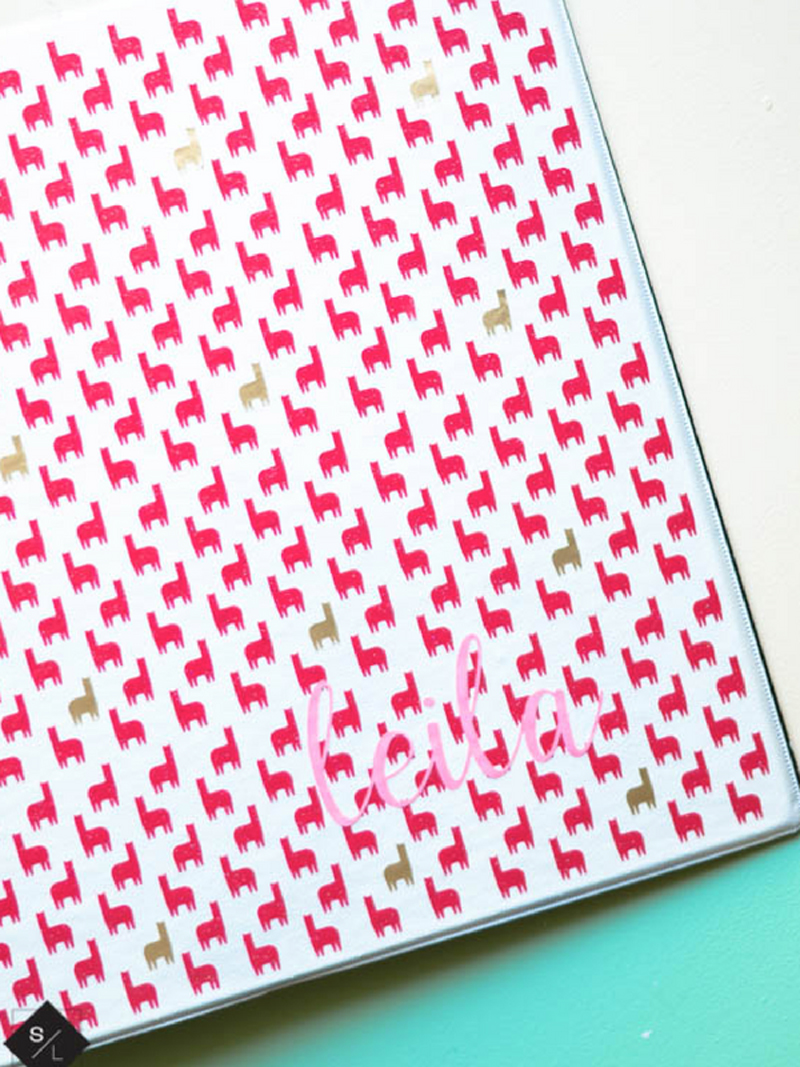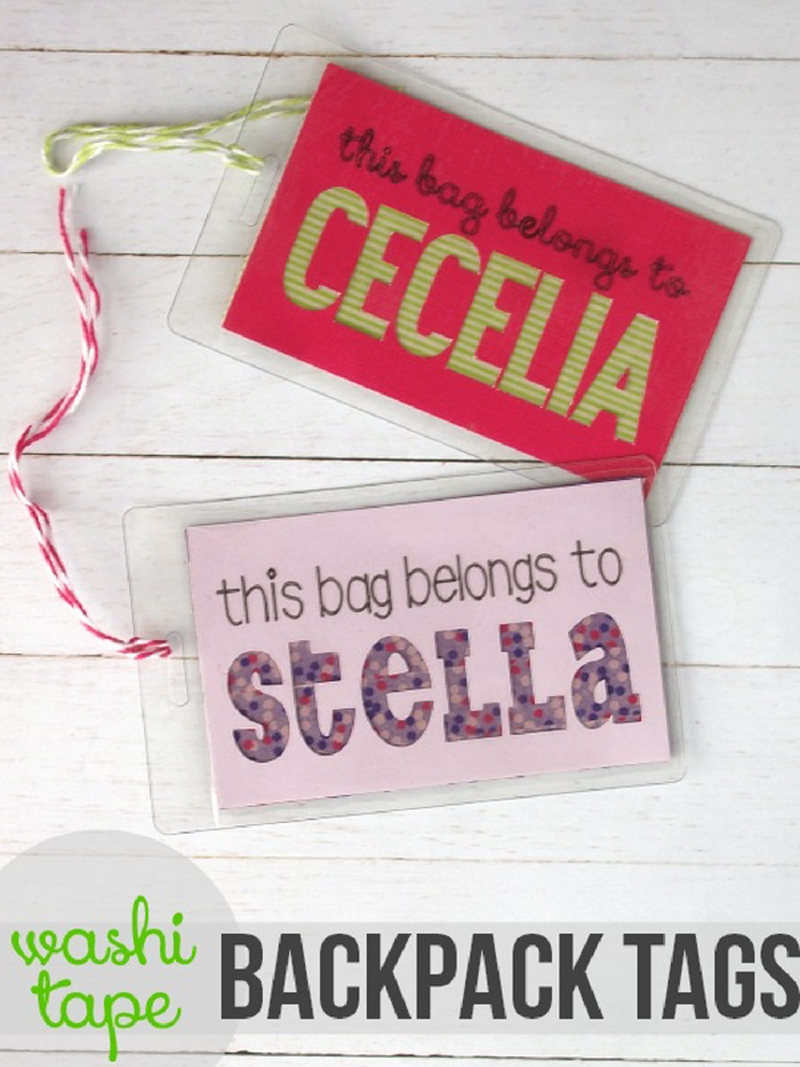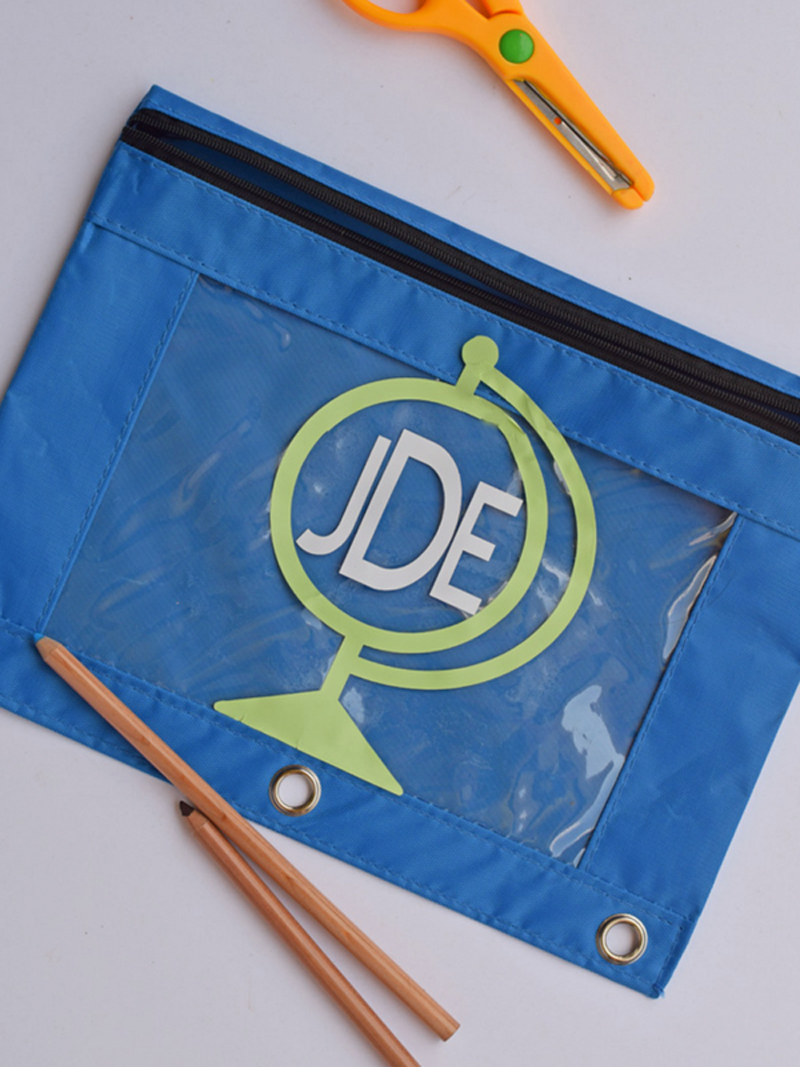 And, last but not least, I don't think you can ever go wrong with a cute monogram if you don't want to do your child's full name on their stuff. It Happens in a Blink made this monogrammed globe pencil case.
What back-to-school projects are you going to make?
Be sure to share this post on Pinterest or Facebook!