November 23rd, 2017 • Contributor: Jen Causey from Something Turquoise
Celebrate your first Christmas in true creative style by making your own custom "our first Christmas" ornament using your Cricut Maker or Cricut Explore. All you need is a blank ornament and a few different colors of vinyl… choose the perfect hair, flower, and fashion to build a darling little portrait to hang on your tree.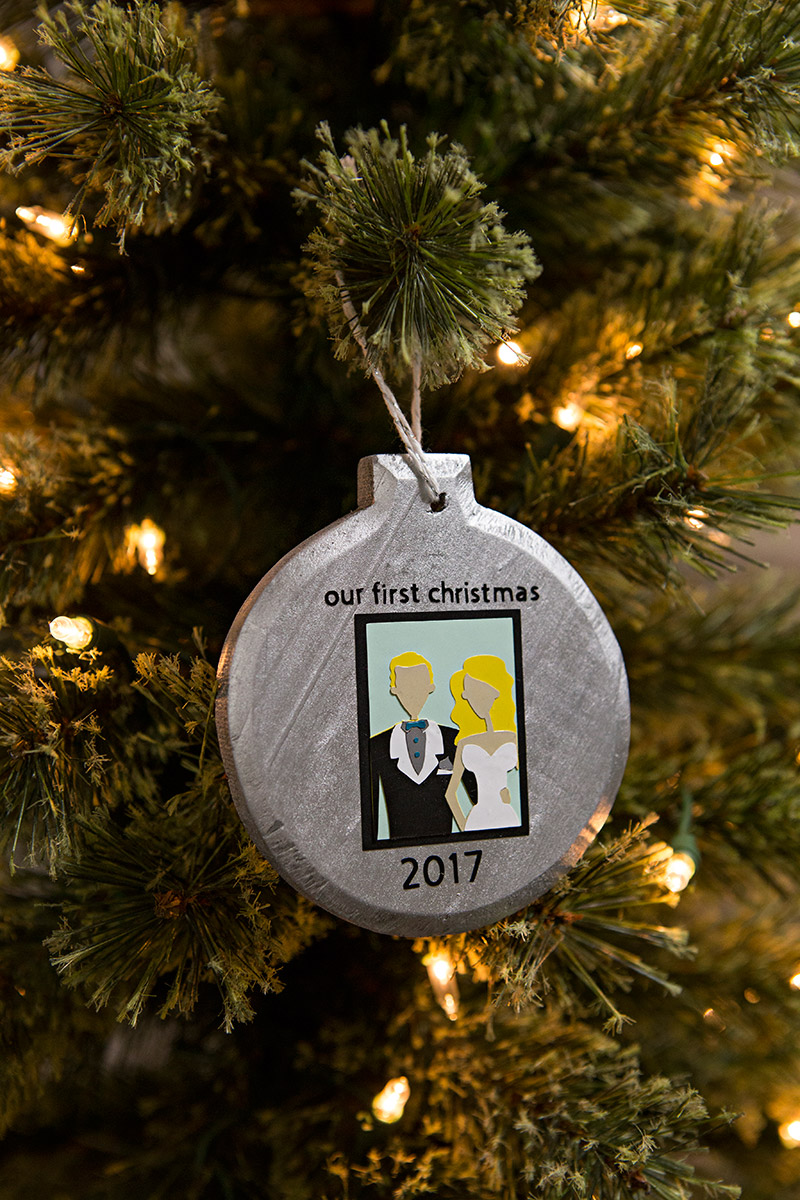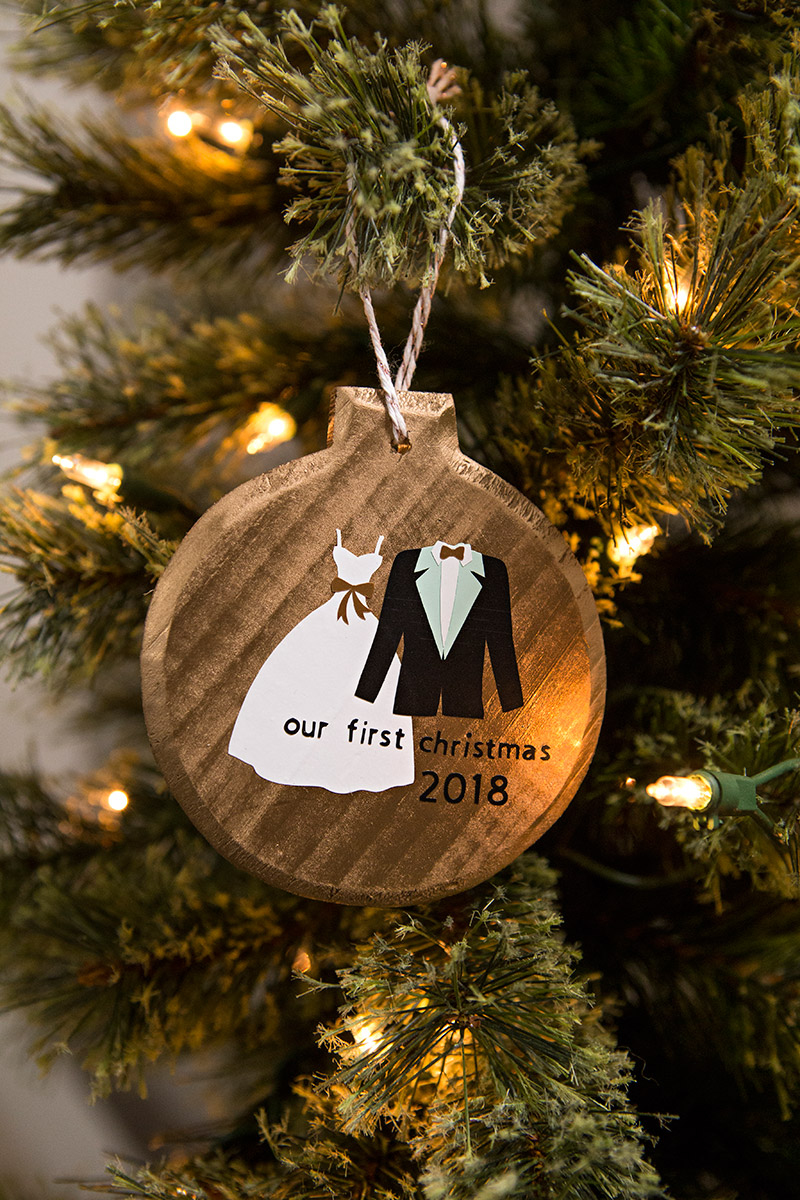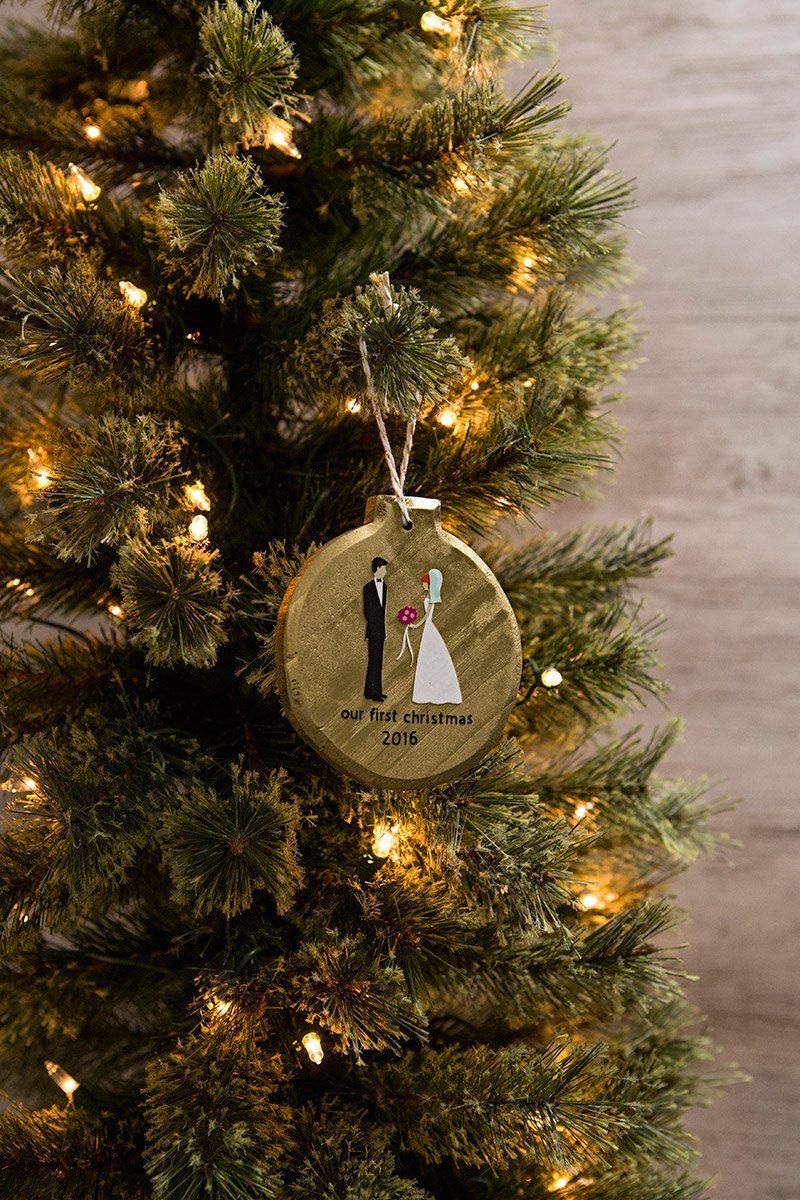 This project would also be a lovely gift for the newlyweds in your life. These three designs are waiting for you to personalize in Design Space… so half the work is already done for you! Happy Holidays and Merry Christmas!
SUPPLIES:
Cricut Explore or Cricut Maker
Cricut Vinyl
Cricut Weeding Tools
Blank Christmas Ornaments
Spray Paint
1: Choose a Design and Personalize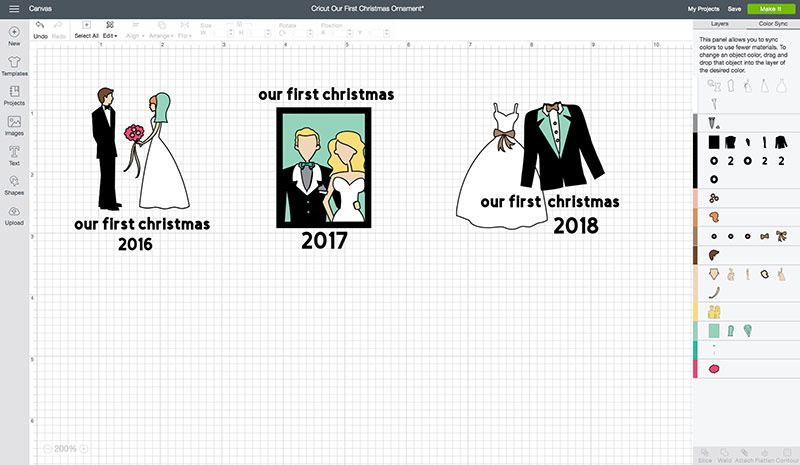 Visit this link to personalize one of my ornament designs. Click the "Color Sync" tab in the layers panel to make sure that each element is labeled the correct color.
2: Prep Your Vinyl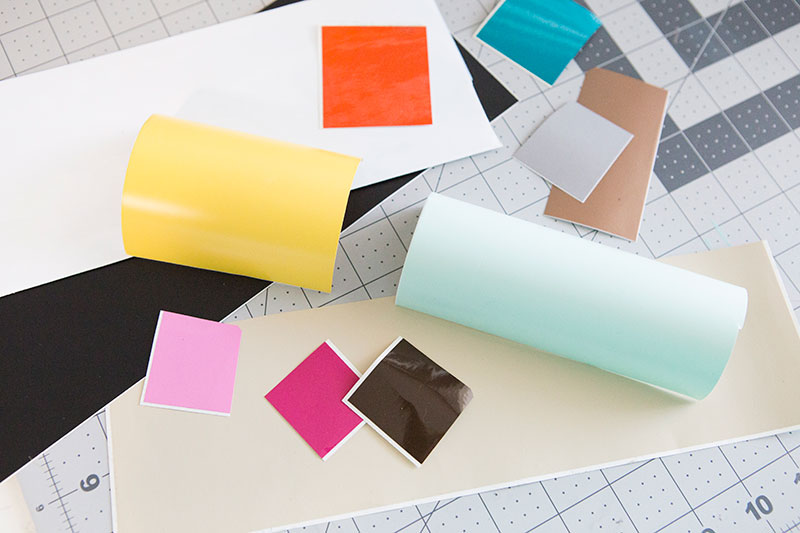 Cut the appropriate amount of vinyl for each layered color of your ornament design. Since there are so many different colors and cuts for this project, doing this step ahead of time really helps with organization.
3: Cut & Weed Vinyl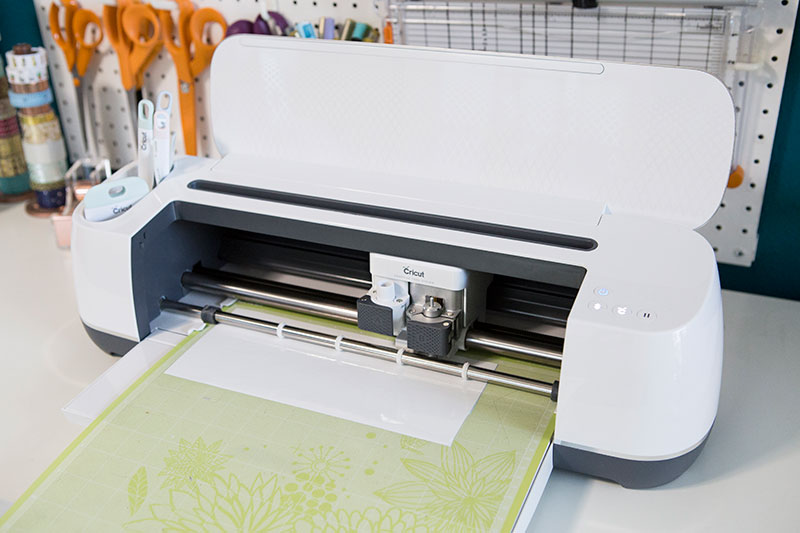 .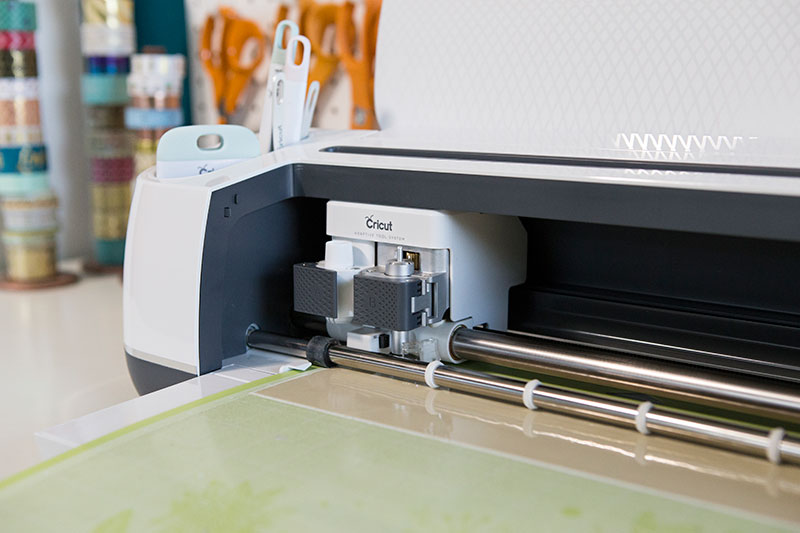 Let your Cricut work its magic!
4: Prepare the Ornament Blank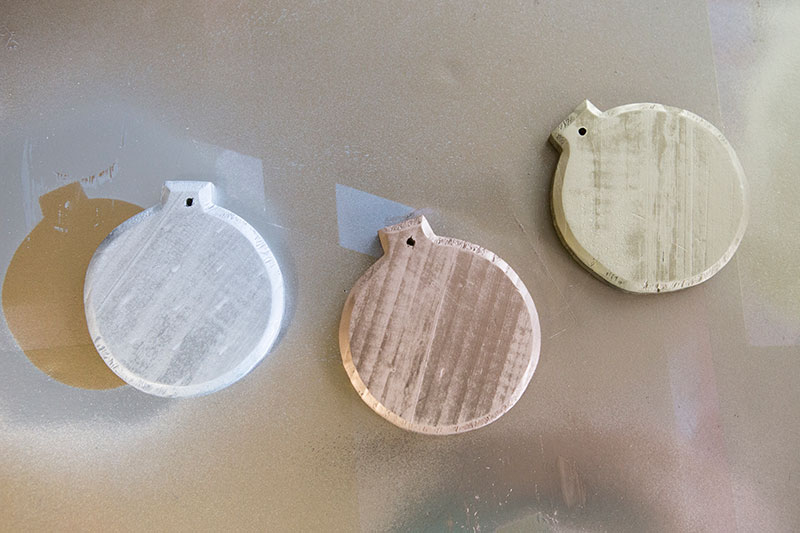 Prep your Christmas ornament blank. I used cheap wood blanks and spray painted them with metallic paint. You can use wood, ceramic, glass or even cut an ornament out of chipboard!
5: Apply the Vinyl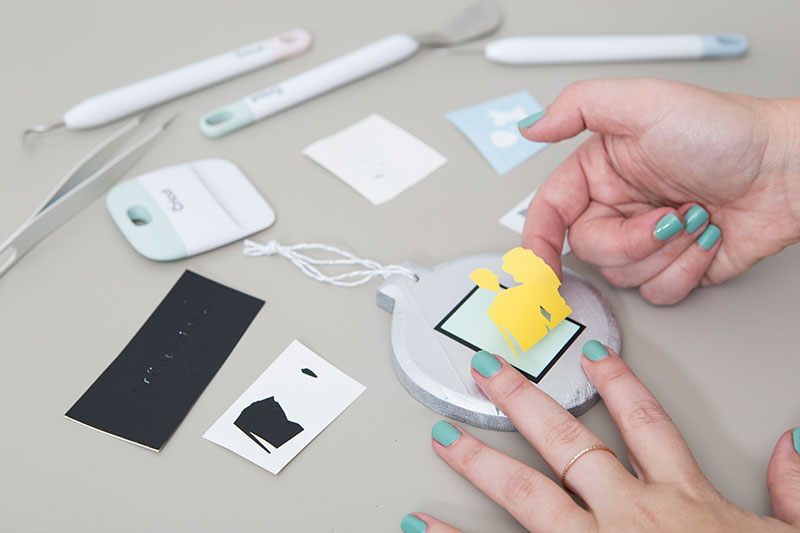 Since these designs were super detailed with small intricate pieces I decided to hand place them instead of using transfer tape, but you can use it if you'd like. Pull up the Design Space canvas to see what color vinyl layers on top of each other and follow the pattern to create your custom design.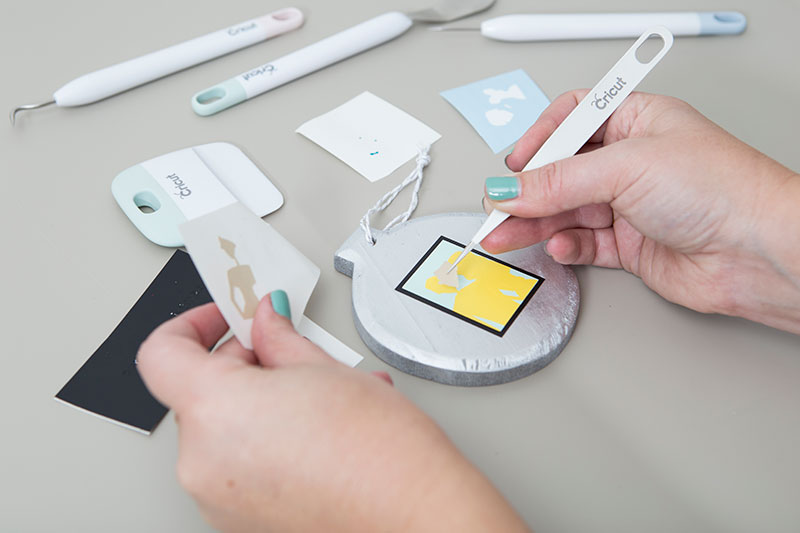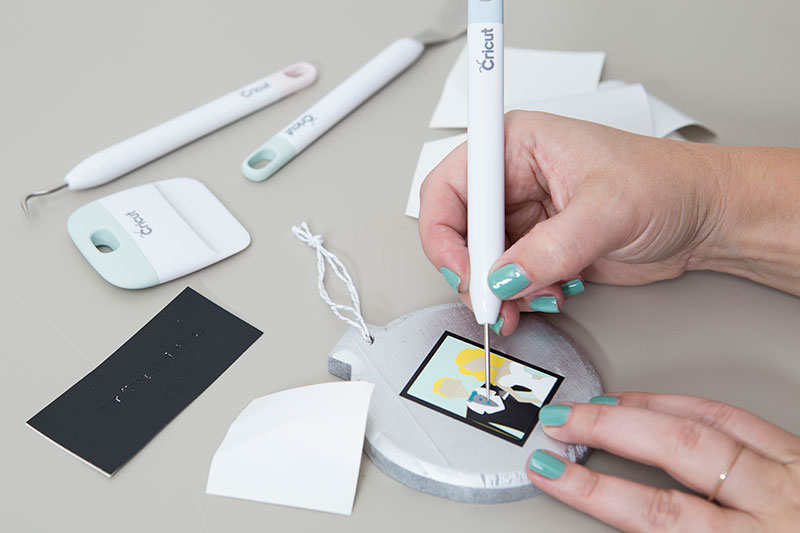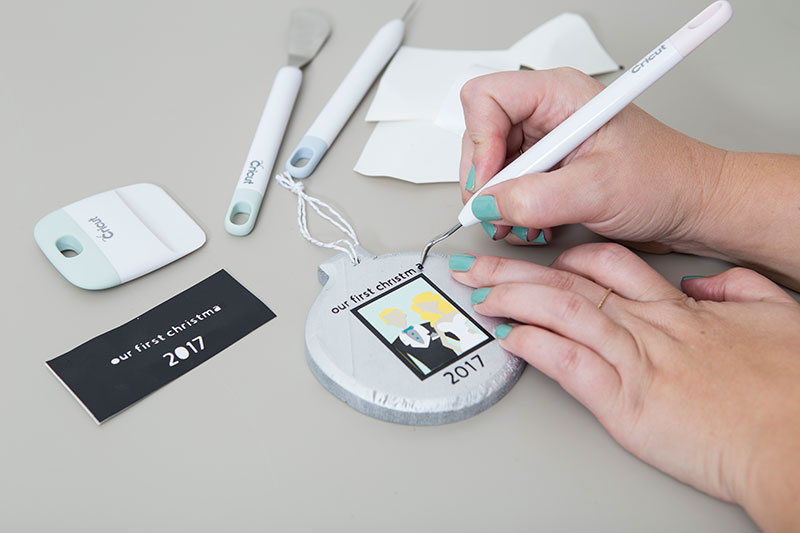 Use the hashtag #cricutmade to show us your ornaments!